NFL: 5 Star Players You Don't Want on Your 2016 Fantasy Team
The National Football League is far and away the most popular professional sports entity in the United States, allowing it to develop into a billion dollar industry. And one of the biggest reasons for the NFL's prompt growth is the rise in the worldwide popularity of fantasy football.
According to the Fantasy Sports Trade Association, there were roughly 57.4 million people playing fantasy sports in 2015. Of those 56.8 million people, most of them said that fantasy football was their favorite fantasy sport.
With fantasy football drafts coming down to the wire and just hours before the first Thursday Night game, it's time to start looking at which players to target and which players to avoid for the 2016 season.
1. Alshon Jeffery, WR, Chicago Bears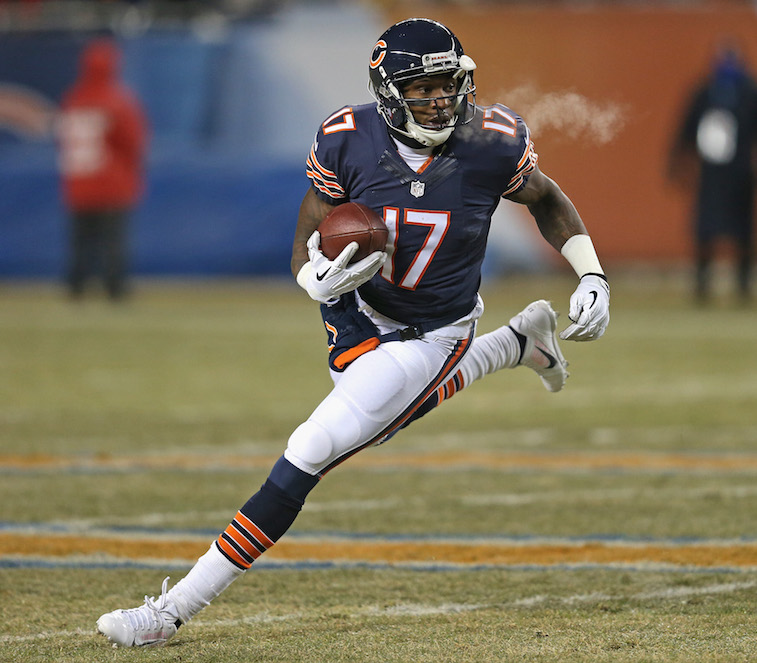 2015 Stats:
54 receptions
807 receiving yards
14.9 yards per reception
4 touchdown receptions
First and foremost, there is no denying that Jeffery is one of the most physically talented wide receivers in the game. However, the 6-foot-4, 230-pounder has struggled to stay healthy throughout his four-year NFL career, and we simply don't feel good about his situation in Chicago.
As we've learned throughout the years, wide receiver is a quarterback-dependent position, and Jeffery's quarterback, Jay Cutler, may be talented, but he is also one of the most erratic and inconsistent signal callers in the league. Couple that with the fact that the Bears lost offensive coordinator Adam Gase to the Miami Dolphins, and you have the makings of a wildly unreliable fantasy football season for Jeffery in 2016.
2. C.J. Anderson, RB, Denver Broncos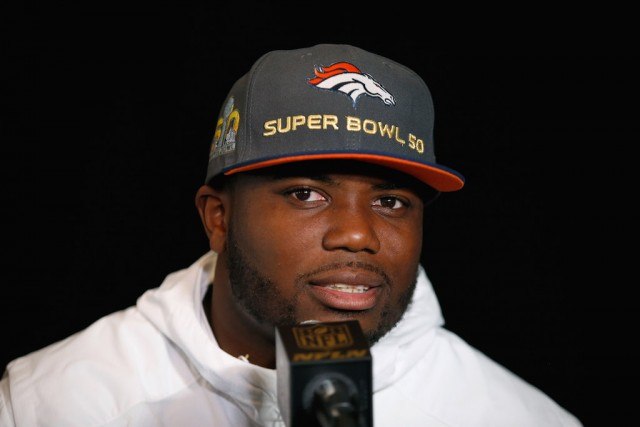 2015 Stats:
152 carries
720 rushing yards
4.7 yards per carry
5 rushing touchdowns
25 receptions
183 receiving yards
Over the past two seasons, Anderson has proven that he can be a force — and a borderline elite running back — at the NFL level when he is fully healthy. The only problem is that he has yet to even come close to playing an entire season at full strength.
The Broncos did show their faith in the 25-year-old bruiser by matching the restricted free agent offer sheet (worth $18 million over four years) that he signed with the Miami Dolphins this offseason, but that still doesn't guarantee fantasy success for Anderson in 2015. The team also added one of the top running backs in the 2016 NFL Draft class in Devontae Booker — who will likely steal at least five to 10 carries per game — and re-signed veteran Ronnie Hillman.
While all signs point toward Anderson being the Broncos' bell-cow running back in 2016, his health issues and the talent on Denver's depth chart behind him make us extremely wary of his fantasy football potential this season.
3. Philip Rivers, QB, San Diego Chargers
2015 Stats:
66.1% completion percentage
4,792 passing yards
29 touchdown passes
13 interceptions
93.8 quarterback rating
Simply put, the days of Rivers being a high-end fantasy quarterback are over. It's not all his fault, though. While he is still a playoff-caliber starting quarterback, the Chargers have surrounded the 12-year NFL veteran with a subpar rushing attack and a mediocre offensive line.
To be fair, he still has tight end Antonio Gates, whose career is also winding down, and wide receivers Keenan Allen and Travis Benjamin, who are both explosive young players. But if they can't keep their opponents off balance with some kind of running game, their offensive line will surely struggle against opposing pass rushes, and Rivers will spend a lot of time on his back or on the injury report in 2016.
4. Devonta Freeman, RB, Atlanta Falcons
2015 Stats:
256 carries
1,056 rushing yards
4.0 yards per carry
11 rushing touchdowns
73 receptions
578 receiving yards
3 touchdown receptions
Devonta Freeman burst onto the NFL scene with authority in 2015. The former Florida State Seminole surprised everyone by earning second-team All-Pro honors after putting up over 1,600 total yards and 14 total touchdowns, despite starting the season as the Falcons' second-string running back. Despite his impressive 2015 campaign, we see him taking a step back, statistically speaking, in 2016.
First of all, second-year pro Tevin Coleman, who was Atlanta's starter heading into the 2015 season, is healthy and focused on winning his job back. Given Coleman's explosiveness, it's a near certainty that the team will want to give him at least 10 to 15 touches per game in 2016.
Secondly, it is highly unlikely that Freeman will come close to repeating a performance similar to what he did last year during Week 3 through Week 7, where he rushed for 578 yards and eight touchdowns on 109 carries and caught 27 passes for 247 yards and a touchdown. All said, don't be surprised if Freeman proves to be a middle-of-the-road fantasy running back in 2016.
5. Joe Flacco, QB, Baltimore Ravens
2015 Stats:
64.4% completion percentage
2,791 passing yards
14 touchdown passes
12 interceptions
83.1 quarterback rating
3 rushing touchdowns
It's no secret that we strongly consider Flacco to be one of the most overrated and overpaid players in the National Football League. And when it comes to fantasy football, we believe he brings even less value to the table.
For starters, he has never been the type of player to put up gaudy statistics, which is clearly evident by the facts that he has yet to post a 30-touchdown pass or 4,000-yard passing season, and that he has thrown 10 or more interceptions in each of his eight NFL seasons.
Furthermore, he just doesn't have the offensive weapons at his disposal to be considered a trustworthy fantasy option in 2016. In fact, we wouldn't even recommend drafting him as a backup at this point.
Statistics courtesy of Pro-Football-Reference.