NFL
5 Players With The Inside Track To Win NFL Offensive Rookie Of The Year
Now that the 2019 draft is a fading image in our rearview mirror, we're driving closer to uncovering the NFL Offensive Rookie of the Year honors that lie on the horizon. Speculation about who will win this coveted award are all over the map, and to prove some sports fans will bet on just about anything, odds on who will take home the award are already in place.

No offense intended, but let's get right to this list of the five rookies with seriously high expectations to win NFL Offensive Rookie of the Year, hopefully in a stadium near you.

5. Deebo Samuel, WR, San Francisco 49ers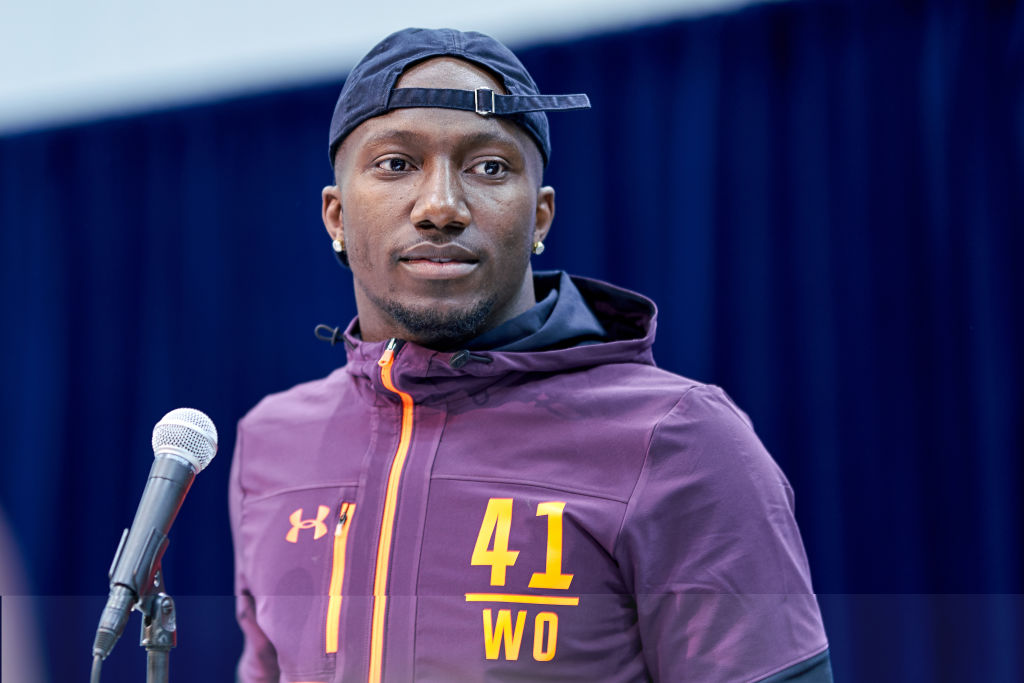 As nicknames go, especially in the NFL, the title of Deebo may seem tame at first, but this moniker came from the bad-boy, bully character in the 1995 movie Friday. Samuel explained to the press why his Dad first started calling him Deebo as a child:

"When I was a kid, my father said I used to take stuff and like to fight when I was little, so he gave me the nickname Deebo."

It's similar to Samuel's playing style on the field when he's "fighting" for extra yardage and "taking" the ball into the end zone. During his sophomore year at South Carolina, Deebo succeeded in both of those areas with 98 yards and six touchdowns rushing. He also caught 59 passes for 783 yards with one goal in the same season, and he finished his college career with more than 2,000 receiving yards and 16 TDs. He should slide into the 49ers' starting lineup, and he has the chance to be the team's top receiving target.

4. Dwayne Haskins, QB, Washington Redskins
There are several bold predictions coming out for this rising young quarterback as fans are looking at Haskins to wreak some serious havoc on defenses in 2019. Looking at his senior year college stats, you can't ignore these figures:
Completed 70% of his passes,
Threw for an impressive 4,831 yards,
Passed for 50 touchdowns
Had only eight interceptions
With Alex Smith's injury and Washington's other lackluster quarterbacks, Haskins has a great chance to relegate the veterans to the bench. If he replicates his college production as a rookie, he'll give his competitors a run for their money for the title of NFL Offensive Rookie of the Year.

3. Josh Jacobs, RB, Oakland Raiders
It's been a rough few seasons for Raiders' fans as they have watched the team struggle with success on the field and the salary cap off it. Plus, they've seen the departure of some valuable players (we're looking at you, Khalil Mack) mostly in trade both before (and during) the 2019 draft. Some sources speculated the silver-and-black would pick up a back-up QB, especially following Derek Carr's 2016 injuries.

Potential Hall of Fame running back Marshawn Lynch seems to have retired for good, and that's where Jacobs comes in. He has some really big shoes to fill, but even with veteran RB Doug Martin on the roster, Jacobs has a great chance to be the Raiders' lead back. The highlights of Jacobs playing for Alabama have fans of the silver and black anticipating his performances on the field, which could lead to Offensive Rookie of the Year honors.

2. Miles Sanders, RB, Philadelphia Eagles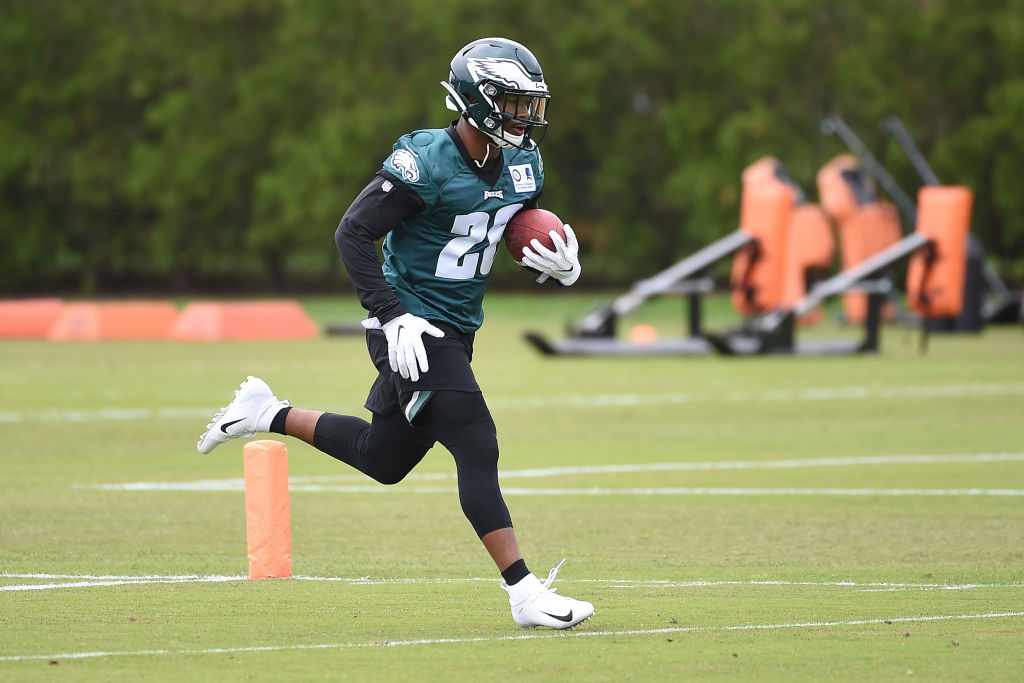 To say that Philly needs more power in the backfield is somewhat of an understatement when you consider the Eagles finished 28th in the league last season with a paltry 1,570 rushing yards and second-to-last in average yards per carry at only 3.9 overall. The Eagles traded for former Chicago back Jordan Howard, but Sanders is ready, willing and able to help his new team go all the way to the Super Bowl.

"I'm willing to do whatever it takes to help this team win. High school, I split reps with another great running back. Penn State was kind of the same thing," Sanders told 247 Sports. "I'm willing to do whatever, as far as special teams or splitting reps, it doesn't matter. I'm ready to do whatever to help this team win a championship."

Splitting time with Howard isn't ideal, but if he can claim the majority of the carries, then he might have what it takes to win Offensive Rookie of the Year.

1. Kyler Murray, QB, Arizona Cardinals
Expectations are high for this Heisman Trophy-winning, No. 1 draft choice who chose to play football rather than baseball. The fact Murray excels at multiple sports speaks to his versatility on the playing field regardless of its shape. We'll see if his preference for the gridiron over a diamond will truly and successfully come to fruition this season.

Head coach Kliff Kingsbury implies the Cardinals have a QB battle on their hands, but Murray is almost guaranteed to start from Day 1. Playing in 16 games should help him rack up impressive stats that can help him secure Offensive Rookie of the Year honors.