Which Players Are Overrated or Underrated in the Initial NBA 2K22 Ratings?
The first handful of NBA 2K22 player ratings have been released. 2K22 is the most popular NBA video game and has been for at least a decade after the fall of EA Sports' NBA Live series. With the game set to release on next-gen systems Sept. 10, gamers are anxious to see how their favorite teams and players are rated heading into the season.
More player ratings will surely be made public as the release date gets closer. But with a dozen or so ratings already out, which players are overrated or underrated as the season begins?
The NBA 2K22 player ratings released so far include Trae Young, Khris Middleton, and LaMelo Ball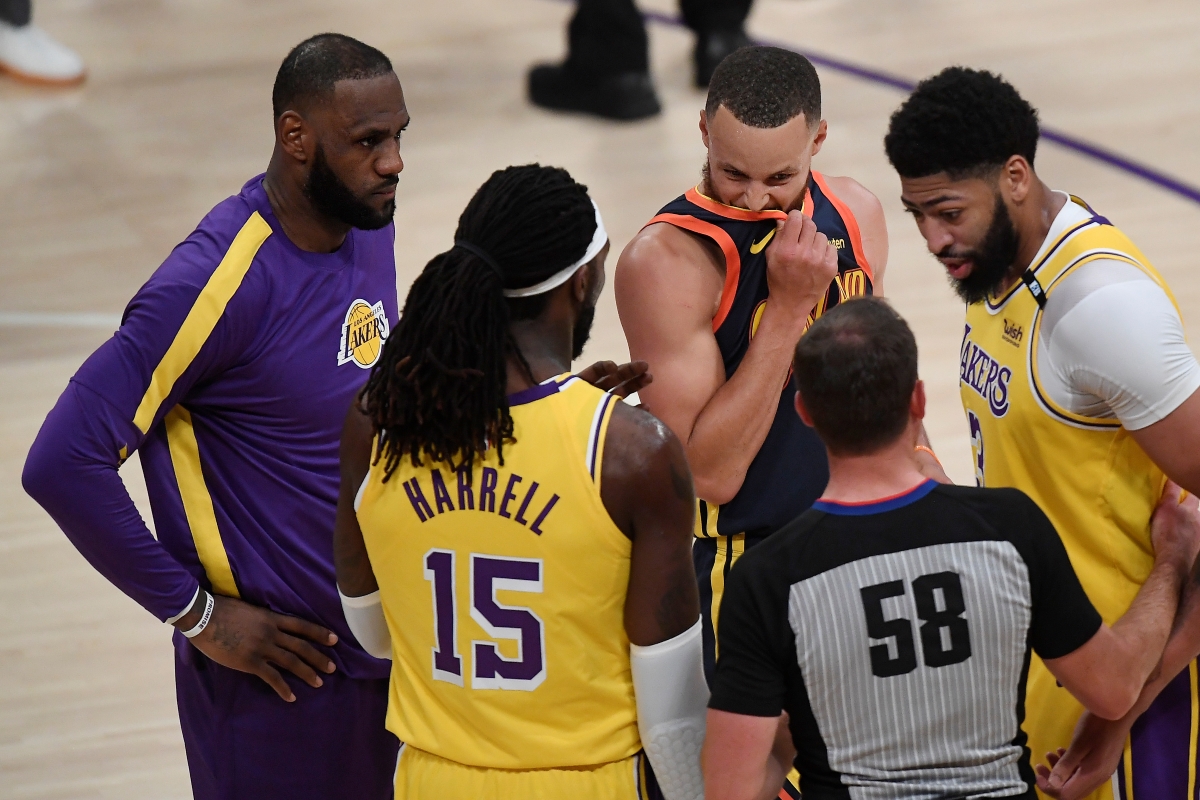 While fans still await ratings for some of the NBA's biggest superstars like Devin Booker and Anthony Davis, the likes of Kevin Durant, Giannis Antetokounmpo, Steph Curry, and LeBron James' ratings have been made public. Young's high rating isn't a shock, but Middleton and Ball are somewhat surprisingly in the upper echelon of 2K22 ratings.
James, Durant, Curry, and Antetokounmpo were all given overall ratings of 96. Unlike the Madden NFL series, 2K22 player ratings rarely hit 99. Joel Embiid, Kawhi Leonard, and last season's MVP Nikola Jokic came in with ratings of 95. Luka Doncic, James Harden, and Damian Lillard all have player ratings of 94.
After those superstars, there's a dropoff. Players like Jason Tatum (90) and Zion Williamson (89) came in the next tier. Young's 2K22 rating is 89 alongside Williamson. Some of the more surprising initial rankings include Khris Middleton at 88, Jrue Holiday at 85, Domantos Sabonis at 86, and LaMelo Ball at 84.
Which 2K22 player ratings are too high or too low?
LeBron, KD, Steph, and Giannis being the highest-rated players isn't a surprise. Jokic and Embiid, who finished 1-2 in last season's MVP race, are a notch below. Embiid and Leonard are great players, but their injury history needs to be factored into their ratings. Both could arguably be dropped a few points.
Doncic is in the midst of one of the best starts to an NBA career in league history. When he's right, Harden is the best offensive player around. Both could be rated higher to begin the season.
Tatum and Williamson have both been rated highly, but neither has proven they're able to carry a winning team. In 2K, ratings that high can often lead to MVP-level seasons, and neither player is at that stage of his career heading into 2021-22.
Middleton's and Holiday's ratings give the NBA Champion Bucks three players rated 85 or higher. Both are good players, and Holiday's defensive rating likely bumps him up a few points overall, but Milwaukee's second-and third-best players might be rated a couple points too high.
Which players could see a jump in ratings over the course of the 2021-22 season?
2K is consistent in updating overall player ratings throughout the course of a season. As players outplay their initial ratings or are underwhelming on the court, an 85 can turn into an 87, or it could drop to an 83.
Ball found his way toward the top of the player ratings after his Rookie of the Year campaign. The 6-foot-6 point guard seemingly has an all-NBA caliber future ahead of him, and if he builds on his rookie season, he can easily shoot up the ratings list. Likewise, Zach Lavine, who comes into this season with an 87 rating, could get bumped up a few points if he carries an improved Bulls' squad to a hot start. Young is another candidate to receive a jump in his overall rating if he picks up where he left off after carrying the Hawks to the Eastern Conference Finals.
If they do end up vaulting into MVP-level status, Williamson and Tatum could see their player ratings leap a few notches as well.
NBA 2K22 is one of the most anticipated sports games on the calendar every year. Player ratings are a water-cooler topic for fans of the game, especially in the few weeks before its release. More overall ratings will be made public, but the first 19 are sure to kick off the debates.
All player ratings courtesy of Sportingnews.