The 6 Players Picked Before Stephen Curry in the 2009 NBA Draft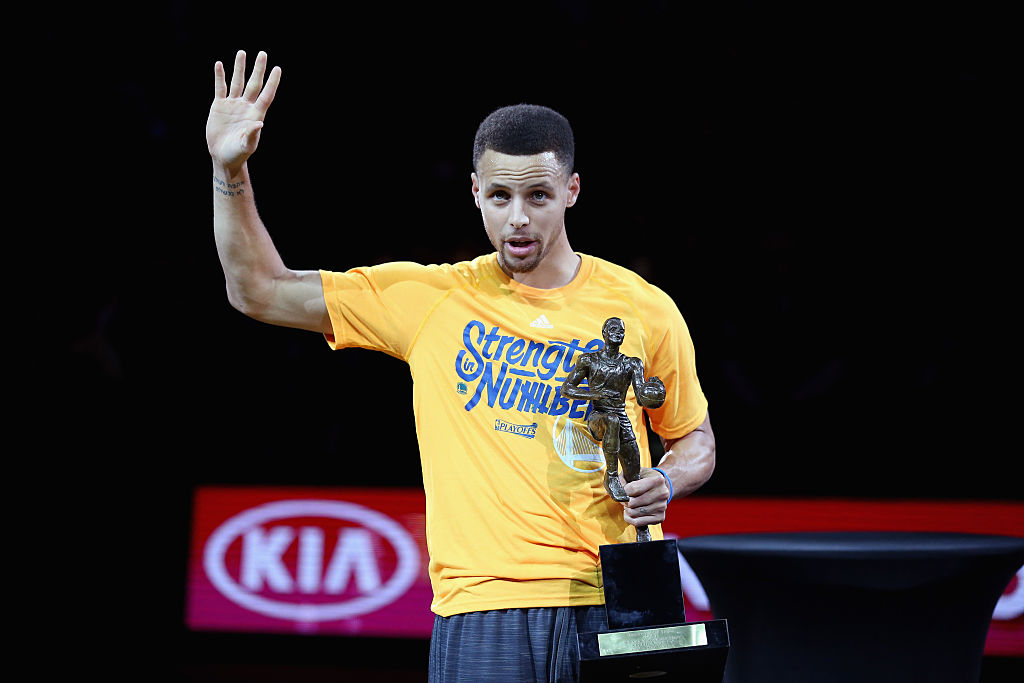 Despite putting together one of the most jaw-dropping individual performances in NCAA tournament history, Stephen Curry was still not considered a slam dunk NBA prospect coming out of college. It's funny how things change.
With his filthy jumper, smooth handle, and unlimited range, Chef Curry has taken the National Basketball Association by storm to become one of the most incredible players on the planet. Given what Curry's been able to accomplish so far in his NBA career, it's hard to believe that six players were selected before him in the 2009 NBA Draft. Unfortunately, it happened — and many teams have been kicking themselves ever since.
In honor of Curry's undeniable dominance, we've decided to take a look back at the 2009 draft to see which players were selected before the two-time league MVP as well as examine where they happen to be now. Trust us, this is something you won't want to miss.
Then: Blake Griffin, PF, Oklahoma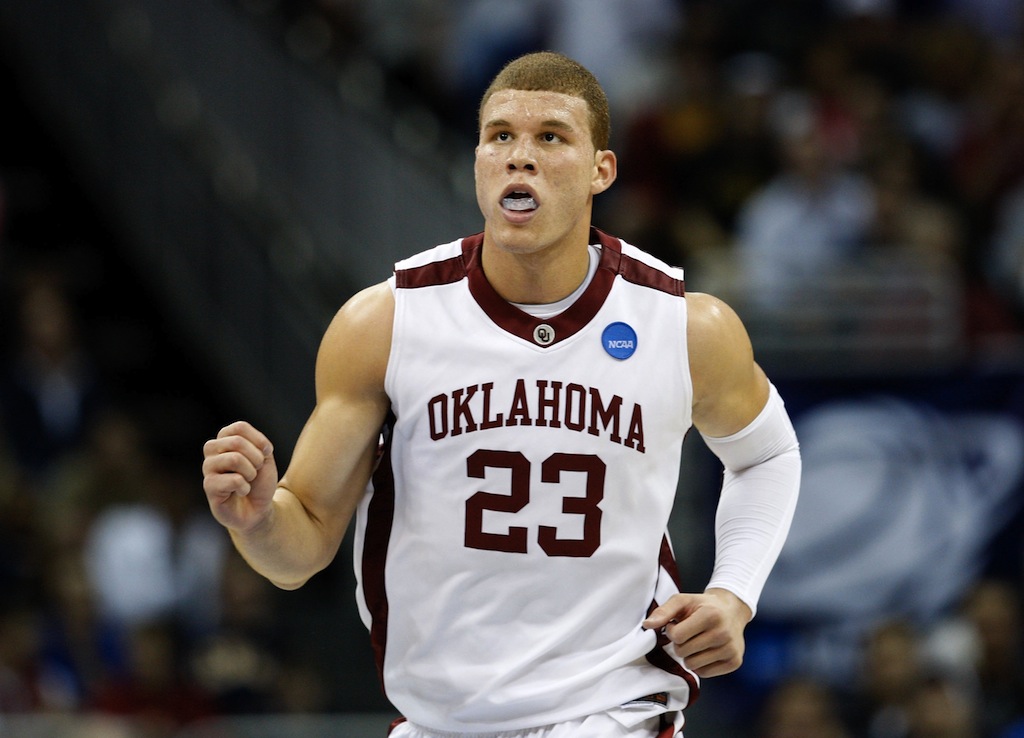 Pick: No. 1
Team: Los Angeles Clippers
It's hard to argue with the Los Angeles Clippers selecting Blake Griffin with the No. 1 overall pick in the 2009 NBA Draft. In his two seasons at Oklahoma, Griffin shot 61.8% from the field, averaged 18.8 points, 11.8 rebounds, and 2.1 assists per game, and was a Consensus First-Team All-American in 2008–09. His college career would end with a highlight reel showing in the NCAA tournament along with a handful of individual honors, including the Naismith Award, the Wooden Award, and the AP Player of the Year award.
Now: Blake Griffin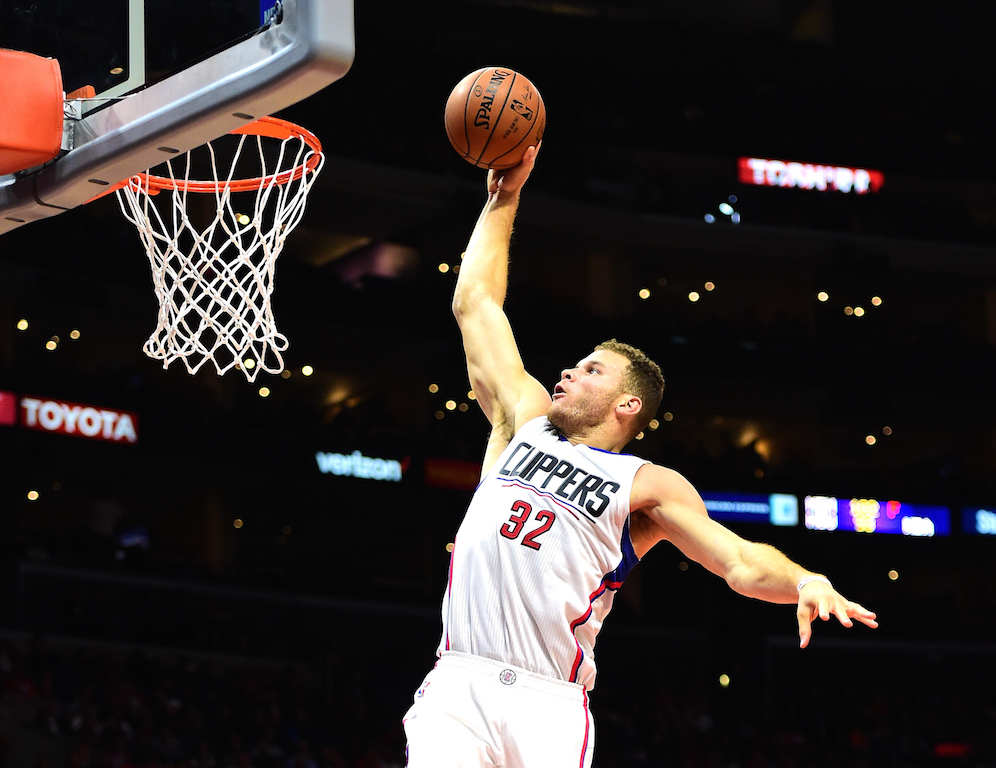 Team: Los Angeles Clippers
Aside from suffering a few injuries here and there, Griffin has been everything the Clippers had hoped he would be. In his six seasons in Los Angeles, the power forward has averaged 21. 9 points and 9.8 rebounds per game, made five All-Star Game appearances, and earned All-NBA honors on four separate occasions. Now all that's left to do is help the Clippers get out of the Western Conference. We're sure Curry will have something to say about that.
Then: Hasheem Thabeet, C, Connecticut
Pick: No. 2
Team: Memphis Grizzlies
Although Hasheem Thabeet was never a dominant player in college, the Memphis Grizzlies were clearly banking on his upside when they took him with the No. 2 overall pick.
In his three seasons at UConn, the 7-foot-3 center averaged 10.3 points, 8.5 rebounds, and 4.2 blocks per game while shooting 61.1% from the field. Had it not been for a junior campaign in which the former Huskies standout put up 13.6 points and 10.8 rebounds a night while earning Second-Team All-American honors and winning the Big East Player of the Year, the Grizzlies probably would not have taken him this high.
Now: Hasheem Thabeet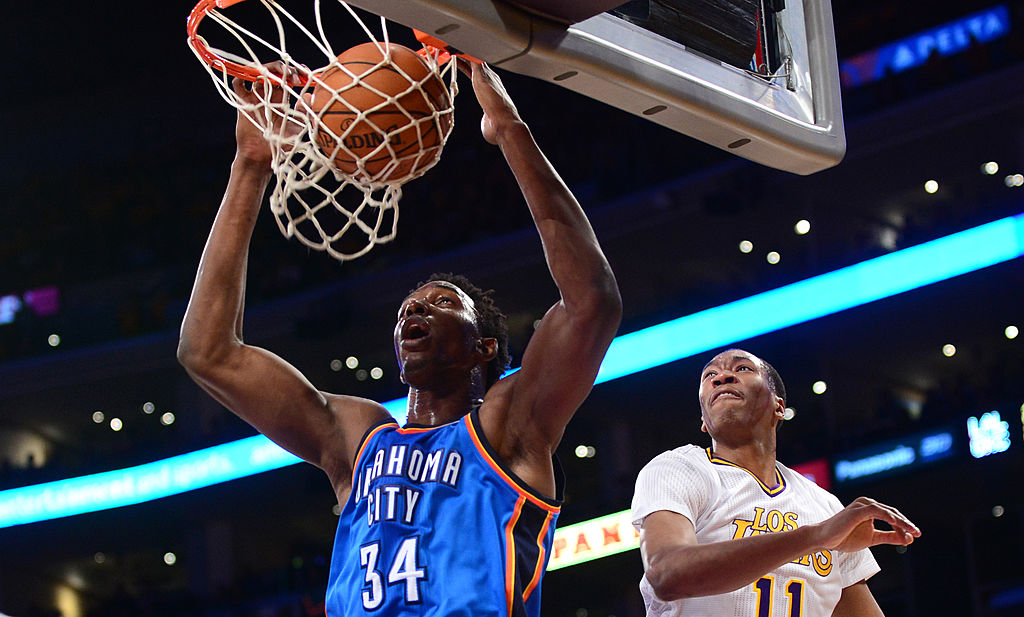 Team: Unemployed
If it was possible, the Grizzlies would definitely ask for a mulligan on this pick.
Thabeet played just 113 games in Memphis (starting only 13 of them), averaging a pathetic 3.1 points, 3.6 rebounds, 1.3 blocks a night, before being shipped off to the Houston Rockets in the 2010–11 season. In the end, Thabeet's NBA career would see him play for four teams over five seasons, his last with the OKC Thunder in 2013–14. It's no wonder he's considered one of the worst second overall picks in NBA history.
Then: James Harden, SG, Arizona State
Pick: No. 3
Team: Oklahoma City Thunder
It only took two seasons at Arizona State for James Harden to establish himself as a player with superstar potential. During his time with the Sun Devils, The Beard averaged 19 points, 5.4 rebounds, and 3.7 assists per game and was named the Pac-12 Player of the Year in 2008–09. The Oklahoma City Thunder were wise to select the First-Team All-American with the No. 3 overall pick. The question is, do they regret eventually trading him?
Now: James Harden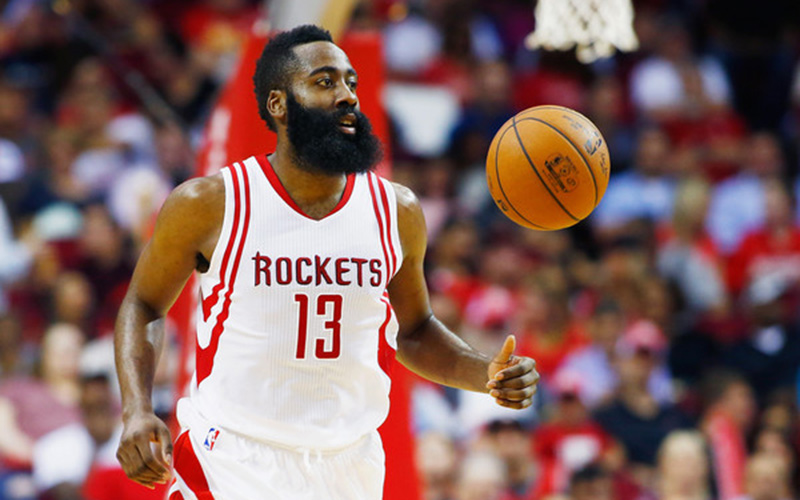 Team: Houston Rockets
Although Harden was more than solid during his three seasons in OKC, he's really thrived since becoming "the man" in Houston in 2012–13. As a member of the Rockets, he's averaged 25.7 points, 5.1 rebounds, and 6.3 assists per game, made four All-Star teams, and earned All-NBA honors three times.
From an individual standpoint, Harden is easily one of the top players in the National Basketball Association. As far as being a solid teammate is concerned, however, that's when things get a bit complicated.
Then: Tyreke Evans, SG, Memphis
Pick: No. 4
Team: Sacramento Kings
Tyreke Evans made the jump to the NBA after one season at Memphis. Looking back now, it's hard not to consider this pick a bit of a reach. Then again, it was an impressive freshman season.
Evans shot 45.5% from the field, knocked down 71.1% of his free throws, and averaged 17.1 points, 5.4 rebounds, 3.9 assists, and 2.1 steals per game. Still, all that promise he showed during his lone season with the Tigers hasn't exactly translated to the next level on a consistent basis.
Now: Tyreke Evans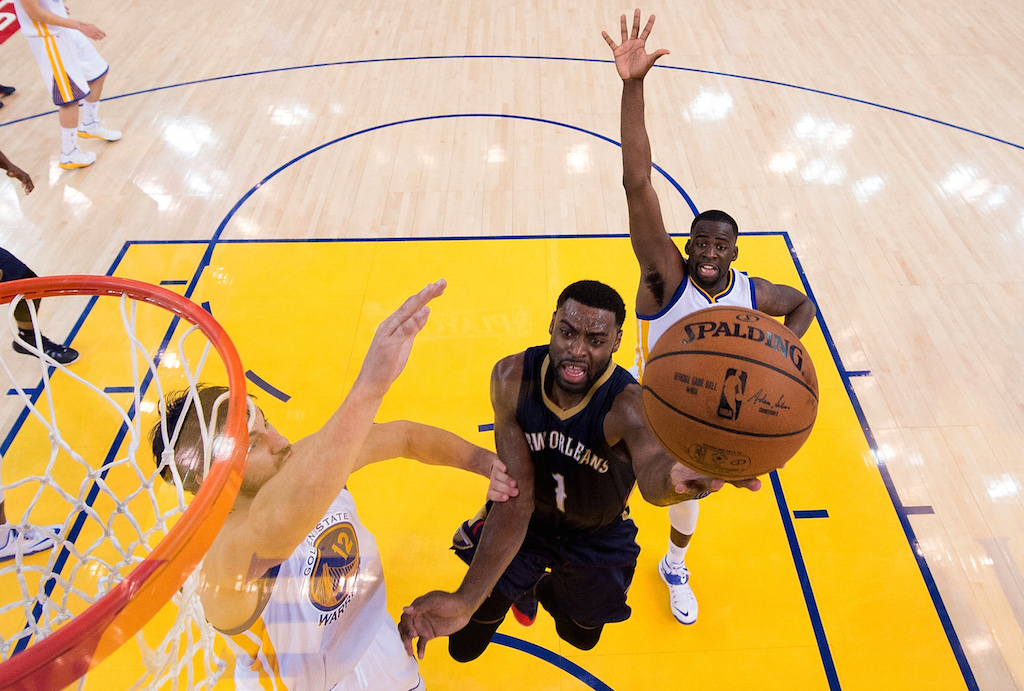 Team: New Orleans Pelicans
Evans' lack of consistency can be attributed to his struggles with injuries. However, when he's managed to stay on the court, he has been a productive NBA player.
While he was drafted by the Kings and played four seasons there, he was traded to the New Orleans Pelicans back in 2013.
Evans averaged 17.5 points per game with the Kings and has since put 15.5 points a night with the Pelicans. He's improved his assists and rebounds since being dealt to the Pelicans. After averaging 4.8 assists and 4.8 rebounds with the Kings over his four years, he's bumped those numbers to six assists and five rebounds with the Pelicans. While those are nice figures, they're not exactly on Curry's level.
Then: Ricky Rubio, PG, Spain
Pick: No. 5
Team: Minnesota Timberwolves
Selecting Ricky Rubio with the No. 5 overall pick in the 2009 NBA Draft was considered one of the most exciting moves of the entire draft. In Rubio, the Minnesota Timberwolves saw a point guard with tremendous upside who just needed some time to adjust to the American game. It was one of the most exciting picks of the entire draft. Rubio's upside was tremendous, but he had a whole lot to prove. Unfortunately, while the T-Wolves had hoped to get Rubio over as quickly as possible, he didn't make the move until the 2011 season.
Now: Ricky Rubio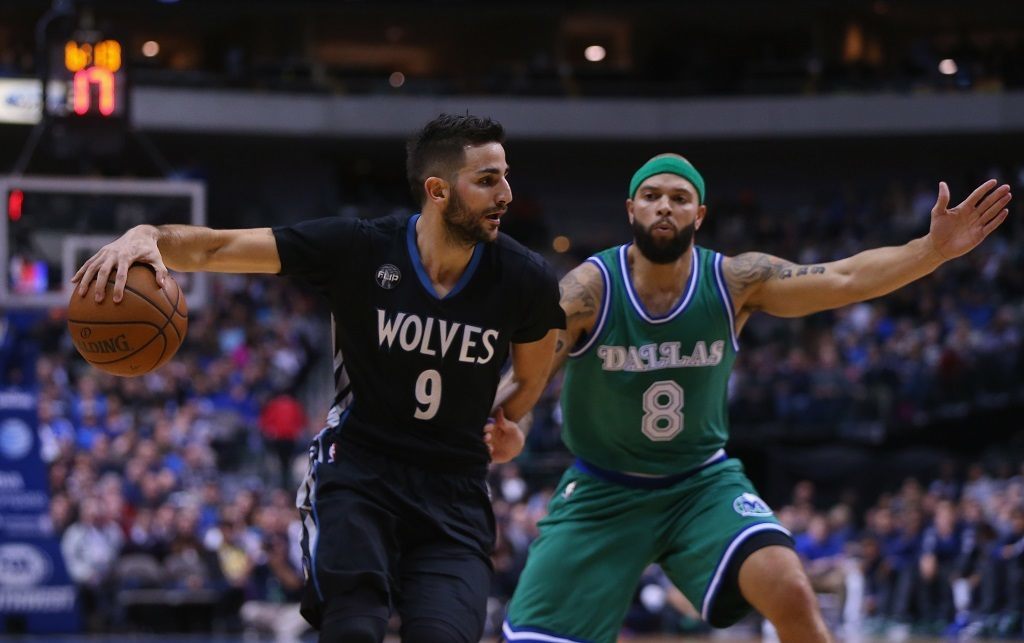 Team: Minnesota Timberwolves
When he hasn't been battling injuries, Rubio has been among the most effective points guards in the NBA. Over his five-year career with the Timberwolves, Rubio has averaged 10.1 points, 8.3 assists, and 4.3 rebounds and is one of the better pure passers in the league. Still, that doesn't change the fact that Minnesota would prefer to have Curry in a Wolves uniform.
Then: Jonny Flynn, PG, Syracuse
Pick: No. 6
Team: Minnesota Timberwolves
For reasons beyond our comprehension, the Minnesota Timberwolves, who had just selected Rubio at No. 5, decided to take another point guard with the sixth overall pick. Instead of going with Curry, they opted for Jonny Flynn, an electrifying playmaker who averaged 16.6 points and six assists per game in two seasons at Syracuse. Big mistake.
Unfortunately, Flynn lasted just two seasons in Minnesota, averaging 10.2 points and four assists, and then played for two other teams over the next two seasons in Portland and Houston. Over those two years, he played in a combined 29 games, and averaged no more than 5.2 points and 3.8 assists per game. He hasn't played another game in the NBA since the end of the 2011–12 season.
Now: Jonny Flynn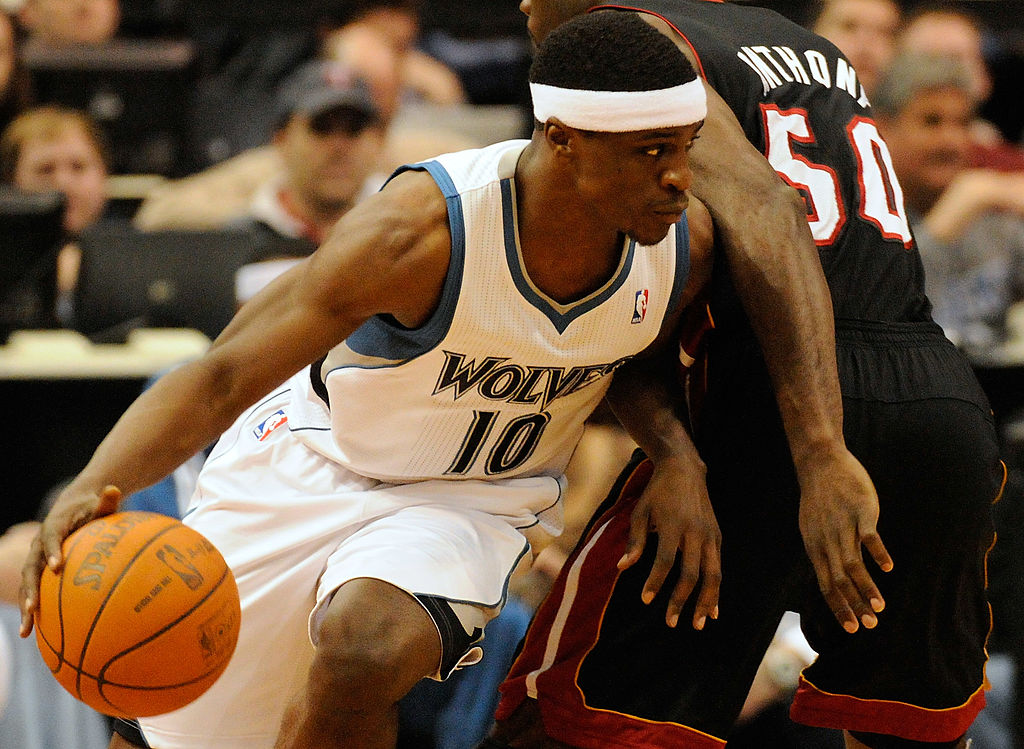 Team: Unemployed
Flynn lasted just two seasons in Minnesota, averaging 10.2 points and four assists per game, before being dealt to Houston in 2011–12 (where he only lasted 11 games prior to being traded again, this time to the Portland Trail Blazers). He hasn't played in the NBA since the end of the 2011–12 season. Ouch.
Statistics courtesy of ESPN, Basketball-Reference, and SR/College Basketball.