25 Players With the Most Assists in NBA History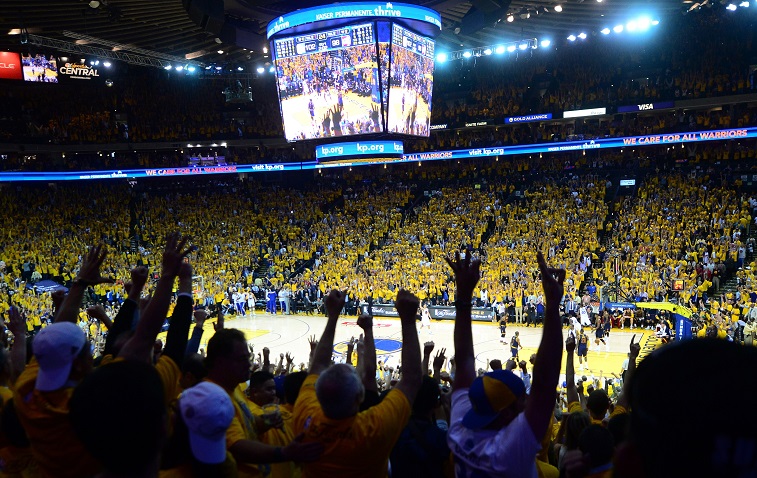 The NBA has a rich history. Dating back to the 1950s, the league has seen some legendary players step foot on the court. Michael Jordan, Larry Bird, Wilt Chamberlain, Bill Russell… the list could go on forever. While fans knew these players for scoring, rebounding, or defense, they often overlooked stars who are just as important: the point guards. Integral to initiating the offense, several great point guards from the last several decades drove the best teams in NBA history. Here are the top 25 players with the most assists in NBA history, based on total career assists.
25. John Lucas II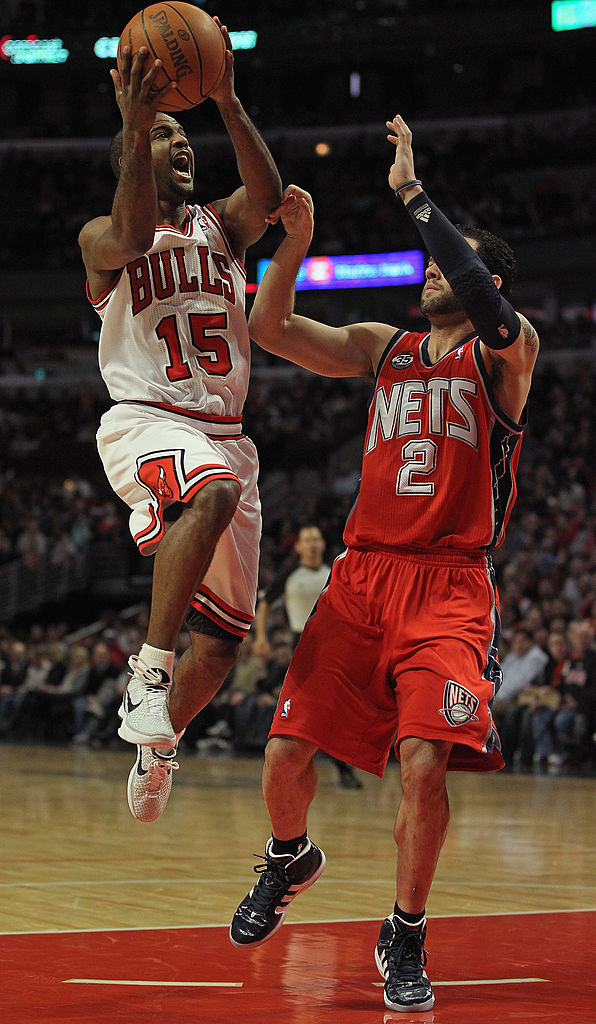 Assists: 6,454

Lucas was a quality point guard in the late 1970s and the 1980s, playing with the Houston Rockets, Golden State Warriors, and several others. His best season in terms of assists came in 1983-84 with the San Antonio Spurs, averaging 10.7 assists per game in a part-time starting role. The most notable year of his career came in 1986-87 with the Milwaukee Bucks, making it all the way to the Eastern Conference Semi-Finals and averaging 17.5 points during the season, playing alongside Jack Sikma, Terry Cummings, and Ricky Pierce.
24. Deron Williams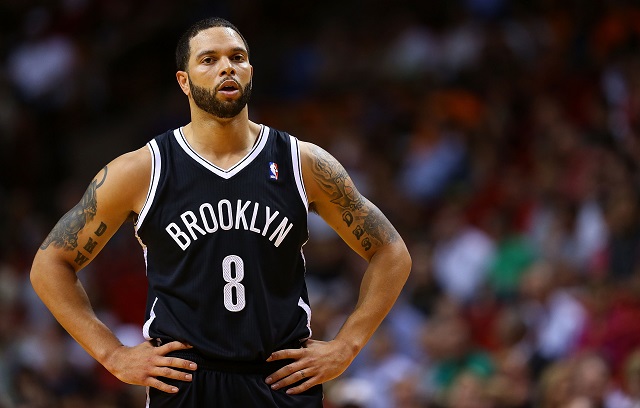 Assists: 6,459

Deron Williams was drafted by the Utah Jazz with the third overall pick back in 2005, and he quickly developed into one of the better distributors in the game. His peak came during ages 23 through 26, when he averaged 19.2 points and 10.5 assists per game with Utah. They traded him to the New Jersey Nets in the middle of that last season, and gradually his assist totals began to fall along with his scoring averages. He's still playing, but last season he averaged just 5.8 assists with the Dallas Mavericks as their starting point guard.
23. Stephon Marbury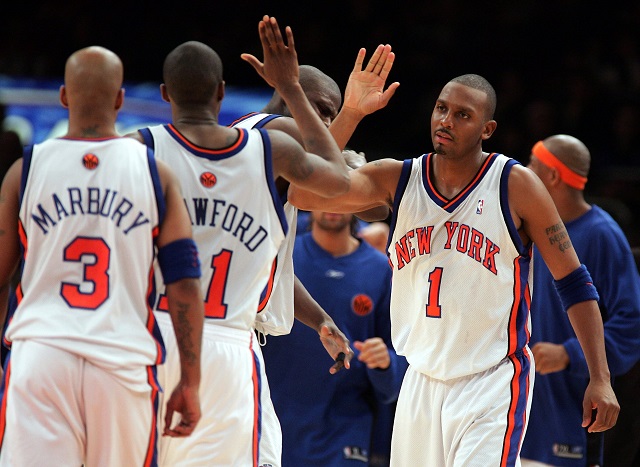 Assists: 6,471

Stephon Marbury was one of the first of a list of hybrid point guards, coming into the league in the late 1990s with the Minnesota Timberwolves as a 19-year-old. For his career, he averaged 19.3 points and 7.6 assists playing 13 seasons with the Wolves, Phoenix Suns, New Jersey Nets, New York Knicks, and Boston Celtics. The best season of Marbury's career came in 1999-00 with the Nets, when he averaged 22.2 points and 8.4 assists. Somewhat telling of his career, he was never able to lead a team out of the first round of the playoffs.
22. Nate Archibald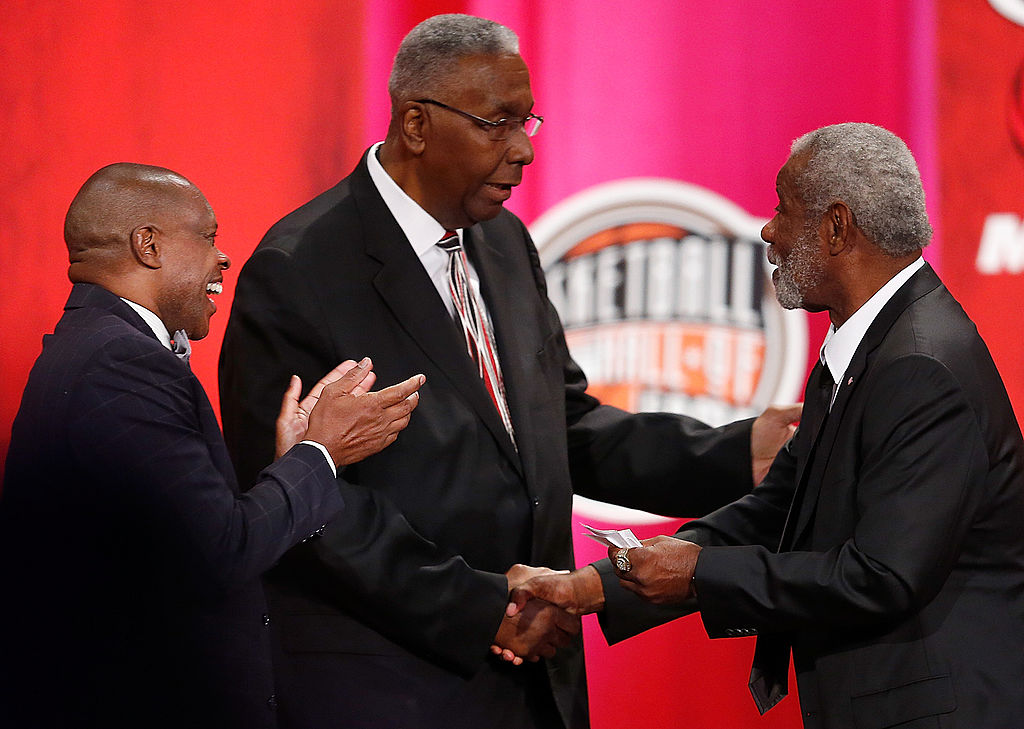 Assists: 6,476

Nicknamed "Tiny" because of his diminutive size, Nate Archibald is one of the most talented small guards in NBA history. Despite being only 6-foot-1 and 150 pounds, he averaged 34 points and 11.4 assists per game back in 1972-73—leading the league in both categories. An Achilles injury caused him to lose a full season in the middle of his career, and he was never the same high scorer after returning. He was still an excellent player and an All-Star, though, and he finished his career with 12 seasons played and an average of 7.4 assists.
21. Derek Harper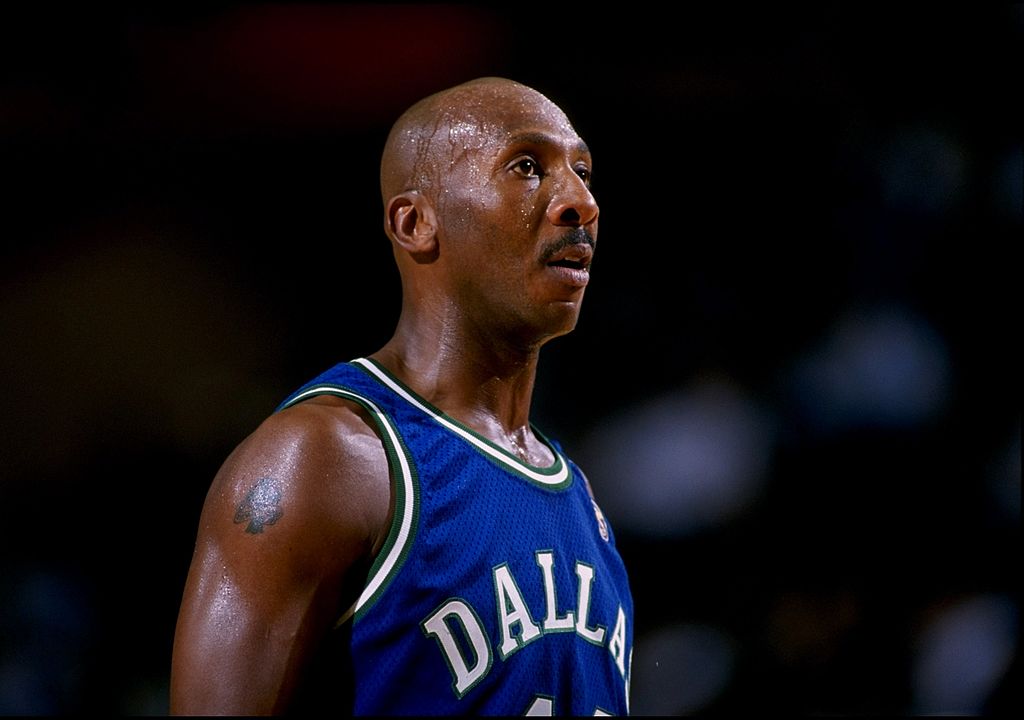 Assists: 6,577

Harper was more of a scoring point guard than a distributor, averaging 15 points and 6.1 assists through the first nine seasons of his career—all with the Dallas Mavericks. Harper played for a lot of bad teams in Dallas, having one run to the Western Conference Finals in 1987-88. He went on to play for the New York Knicks, getting to the NBA Finals in 1993-94, and then finishing up his career with the 1998-99 Los Angeles Lakers. He only averaged 5.5 assists per game in his career, which doesn't seem like the kind of thing that would make this list, but his tremendous longevity makes it possible.
20. Kevin Johnson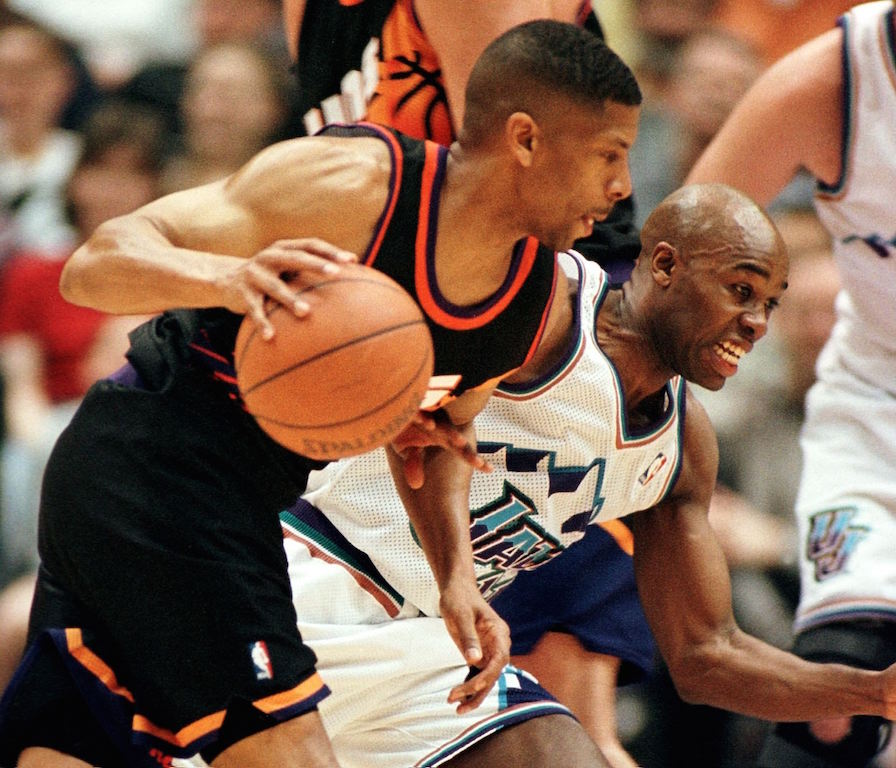 Assists: 6,711

In his best years, from 1989-1992, Johnson was one of the best and most talented point guards in the league. During those four seasons, he averaged 21.2 points and 11.1 assists for the Phoenix Suns. He continued to play well over the next few years, helping Charles Barkley lead the team to the NBA Finals against the Chicago Bulls in 1992-93. Eventually, Johnson would step aside in favor of Jason Kidd with the Suns, taking a bench role before retiring after the 1997-98 season. Kidd would suffer an injury in 1999-00 just before the playoffs, prompting Johnson to return for a few games and help the Suns upset the San Antonio Spurs in the first round.
19. Muggsy Bogues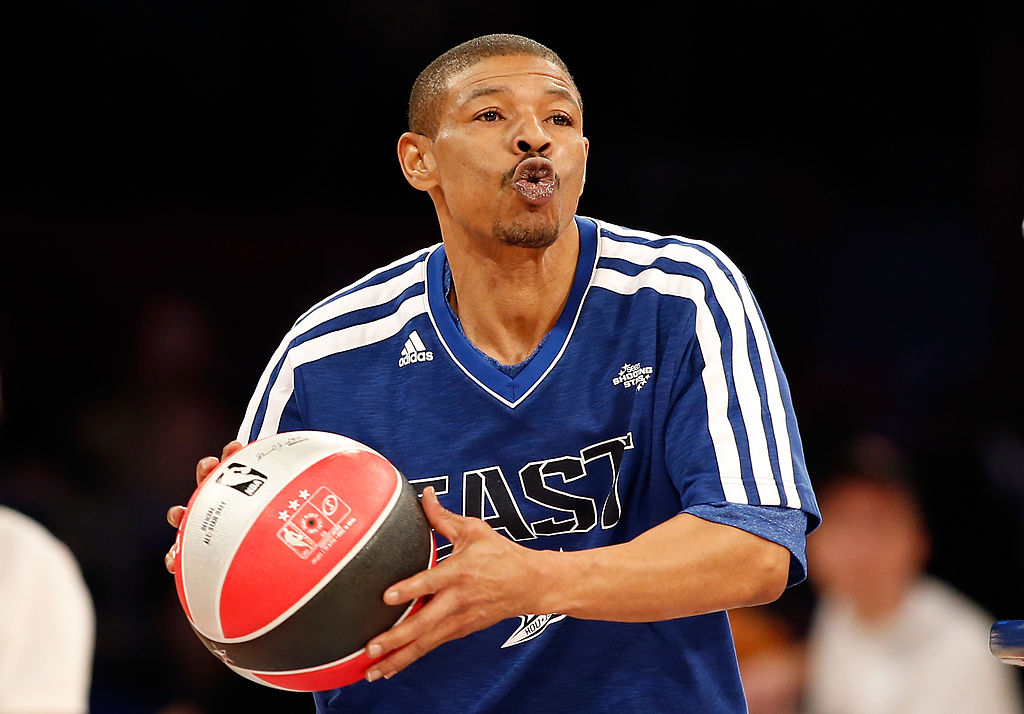 Assists: 6,726

Tyrone Bogues, nicknamed "Muggsy," is the shortest player in NBA history. Standing just 5'3", Bogues was drafted 12th overall by the Washington Bullets back in 1987. The Charlotte Hornets stole him away in the expansion draft the next summer, and he would make a name for himself as a player in a Hornets uniform. With Charlotte, Bogues averaged 8.8 points and 8.8 assists per game over 10 seasons before being traded to the Golden State Warriors in 1997-98. For a guy that many thought would never play in the NBA at all, playing 14 years in the league is a huge success.
18. LeBron James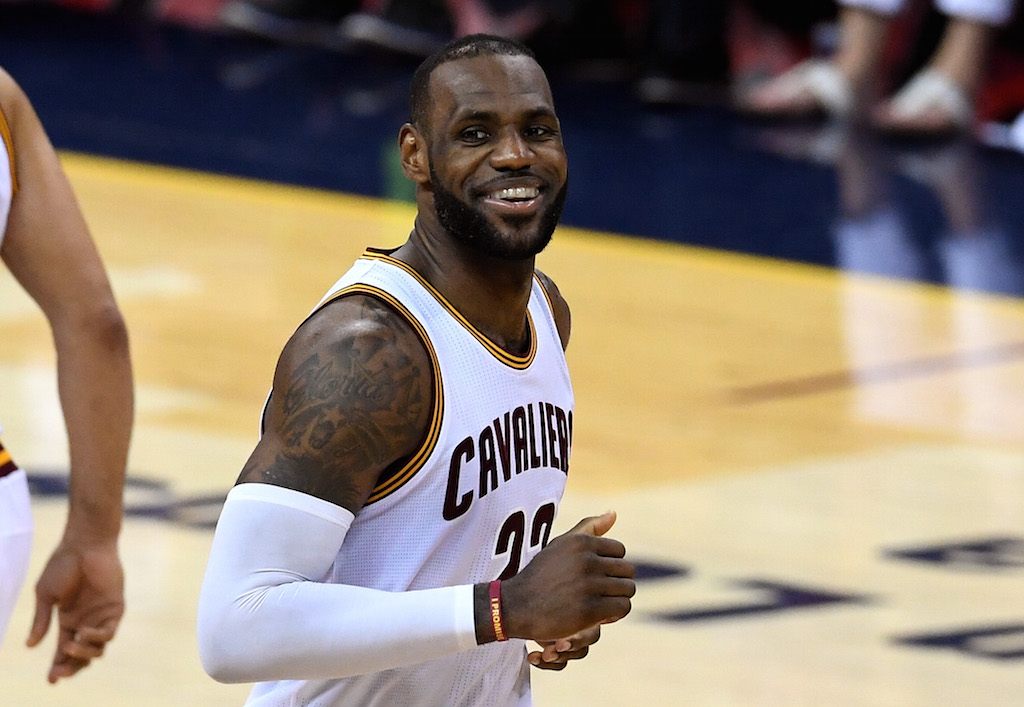 Assists: 6,815

It shouldn't be all that surprising to find LeBron James on this list. He's already played 13 seasons in the NBA, averaging 6.9 assists per game over that period. He's always been as much of a distributor of the ball as he is a scorer, having his best year in 2009-10 with the Cleveland Cavaliers and averaging 29.7 points, 7.3 rebounds, and 8.6 assists per game. There's no telling how much longer James intends to play, but if he takes the court for five more seasons at close to the same production as far as assists are concerned, he'll crack the top 10 before his career is over.
17. Guy Rodgers

Assists: 6,917

Guy Rodgers was a solid, if unspectacular, point guard back in the 1960s. He played for a handful of franchises, including the Philadelphia Warriors and Chicago Bulls. He led the NBA in assists per game twice in his career, with his best season coming in 1966-67 with the Bulls when he averaged 18.0 points and 11.2 assists per game. Rodgers was a poor shooter in his career, however, averaging just 37.8% from the field.
16. Bob Cousy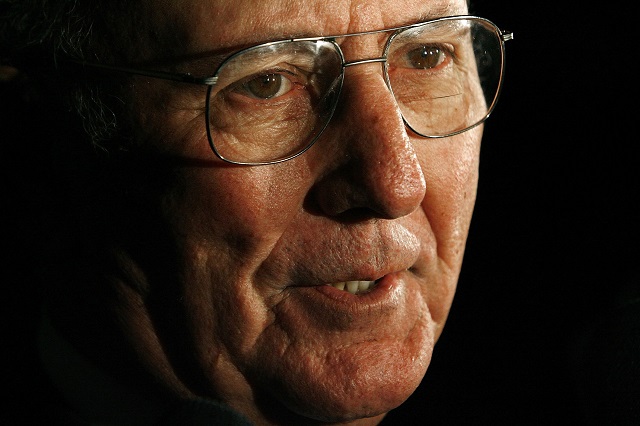 Assists: 6,955

Cousy is one of the all-time greats in NBA and Boston Celtics history, having played on several of those Bill Russell-led teams and winning six NBA championships. He was an All-Star every year in his 13 seasons in Boston, leading the league in assists per game eight consecutive times. He finished his career with 7.5 assists per game, retiring early at the age of 34. Interestingly, he would eventually return to the NBA after six seasons of retirement, playing in seven games for and coaching the 1969-70 Cincinnati Royals team.
15. Tim Hardaway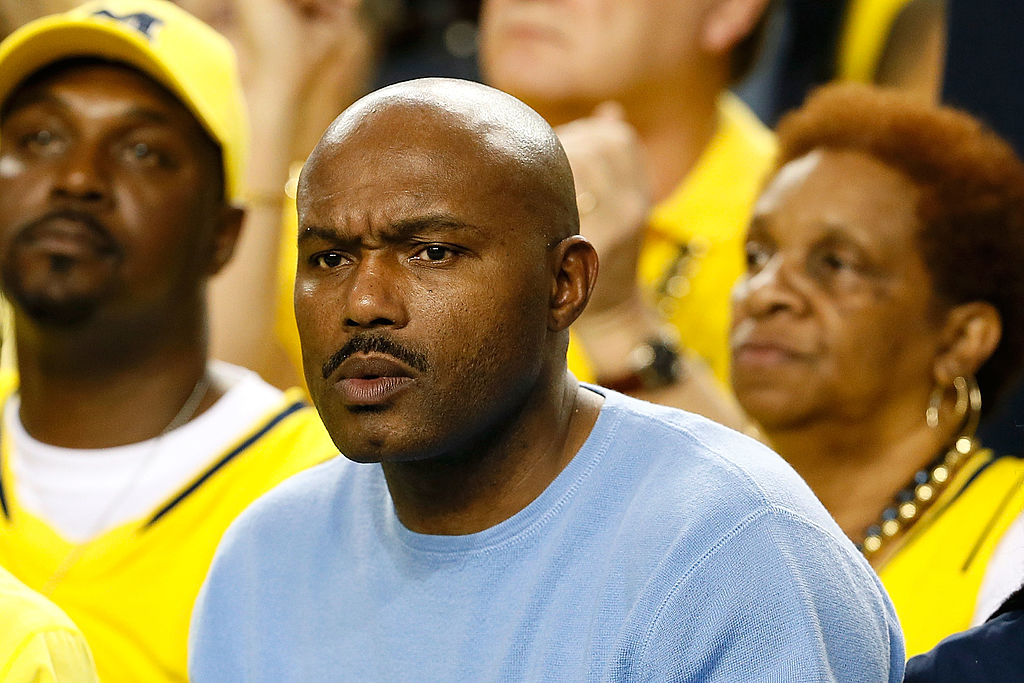 Assists: 7,095

From 1991-1993, Hardaway averaged 22.7 points and 10.0 assists for the Golden State Warriors. A knee injury would force him to miss the entire 1993-94 season, and he would never quite be as explosive upon returning to the court. He still performed well, however, with an average of 17.3 points and 7.9 assists through his next seven seasons. He's best remembered for his role on the Miami Heat with Alonzo Mourning, getting upset in the postseason by the New York Knicks in '98 and '99.
14. Terry Porter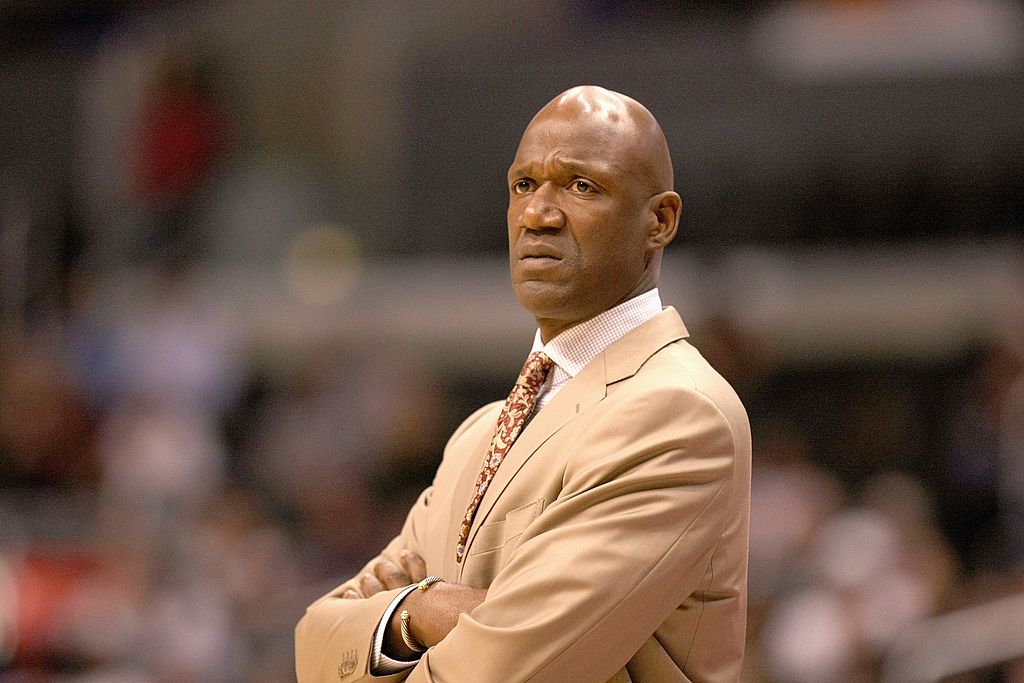 Assists: 7,160

Porter had an excellent peak in his career in the late '80s and early '90s with the Portland Trail Blazers. In five seasons from 1989-1993, Porter averaged 17.7 points and 7.5 assists, making two All-Star teams and helping lead the Blazers to the NBA Finals twice. His Blazers lost both times, and he would never end up winning a championship in his career. He'd settle into a quality role as a part-time starter and backup point guard later in his career, playing briefly for the Minnesota Timberwolves, Miami Heat, and San Antonio Spurs.
13. Lenny Wilkens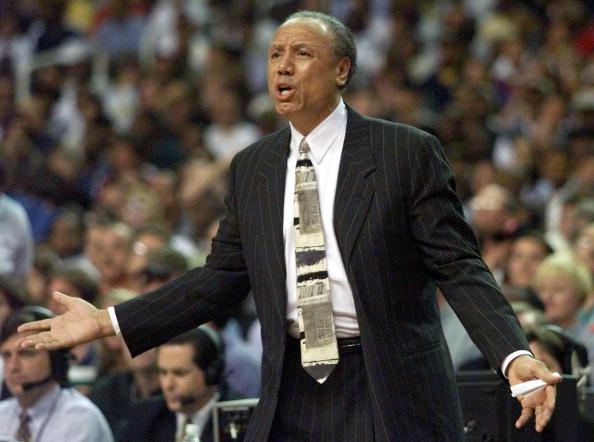 Assists: 7,211

Lenny Wilkens played in the 1960s and early 1970s for the St. Louis Hawks, Seattle Supersonics, Cleveland Cavaliers, and Portland Trail Blazers. He never won a championship, and only made appearances in the playoffs seven times—all with the Hawks. He wasn't much for accumulating assist totals early in his career, but he picked it up later on. Wilkens averaged 8.0 assists over the final eight seasons in his career, becoming a player-coach in 1970 before retiring from playing in 1975. He'd continue coaching, having a long, 32-year run as an NBA head coach.
12. Maurice Cheeks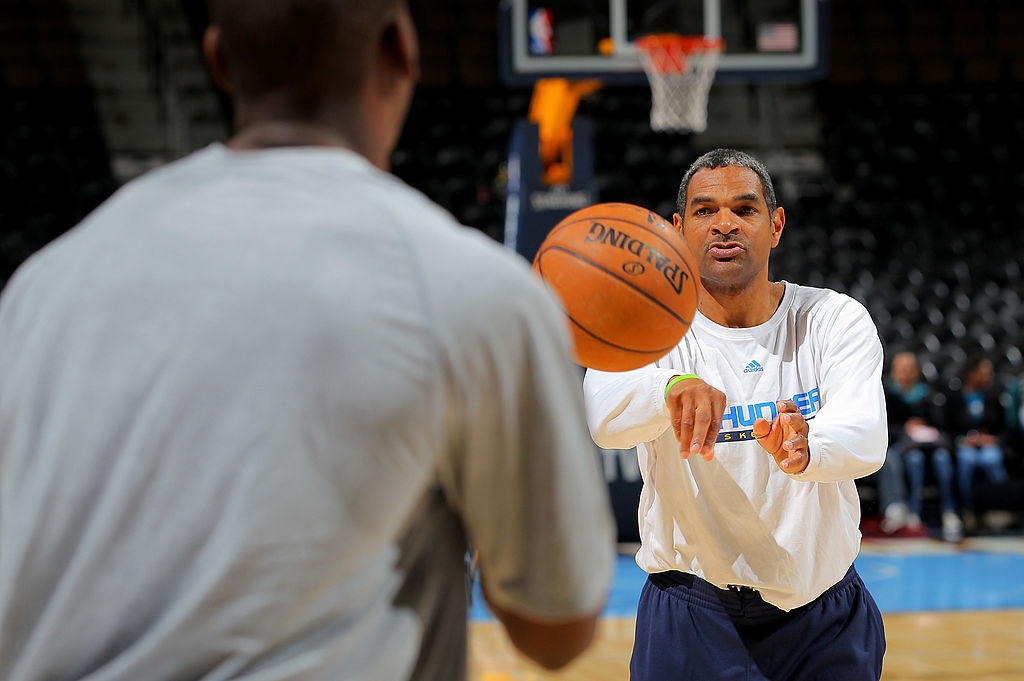 Assists: 7,392

Maurice Cheeks played 15 years in the NBA, primarily with the Philadelphia 76ers. He won a championship as their starting point guard in 1982-83, and averaged 7.3 assists during his 11-year run with the team. Cheeks would move on to play for several other teams, including the New York Knicks and San Antonio Spurs. He only averaged 6.7 assists per game over the course of his career, but again longevity is a factor — Cheeks played 15 years in the league before retiring in 1993.
11. Chris Paul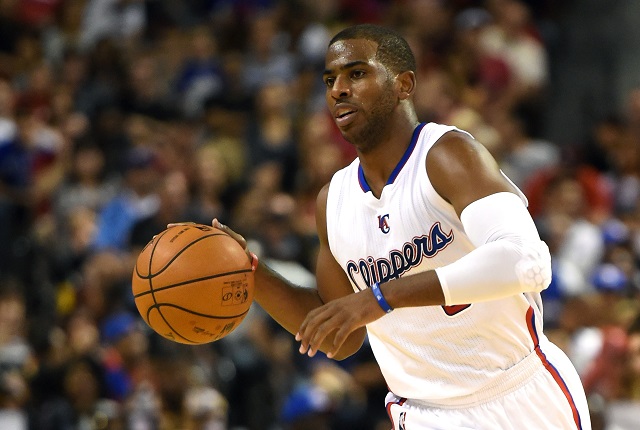 Assists: 7,688

Chris Paul is already one of the best point guards to ever play the game, and he's only 31 years old. He has a career average of 9.9 assists per game to go along with 18.8 points, while playing for the New Orleans Hornets and Los Angeles Clippers. Paul can be a free agent following the 2016-17 season and is likely headed toward a monster contract. He's the type of player who could continue to perform well while aging, and if he were to average 10 assists per game for 10 more seasons — very unlikely — he'd end up in the number one spot on this list. As it stands, he'll likely get to the top five.
10. Rod Strickland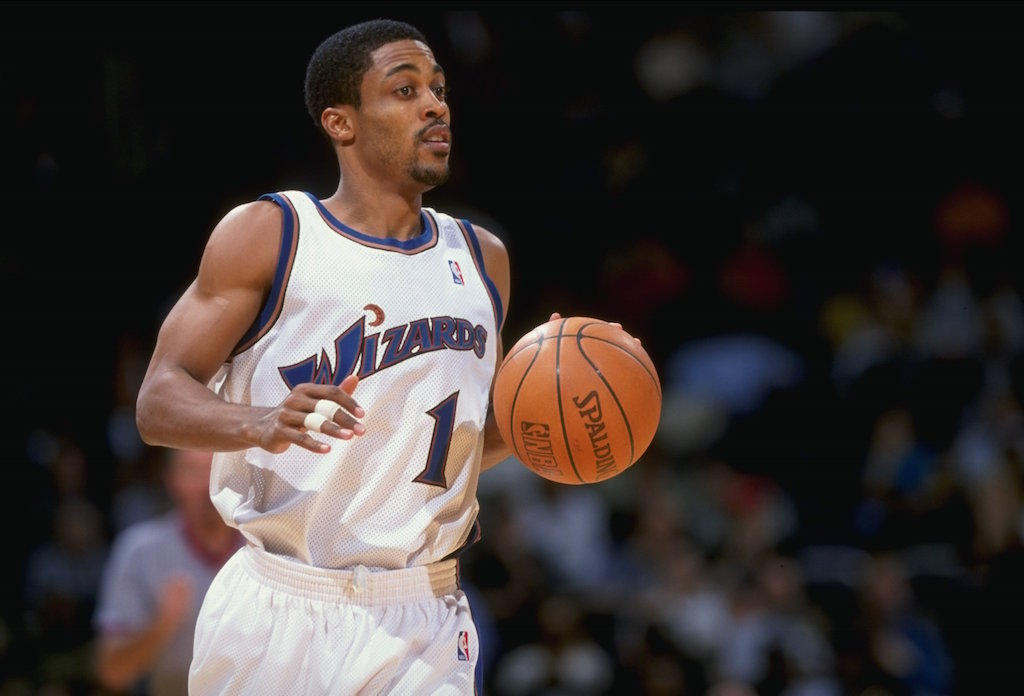 Assists: 7,987

Rod Strickland was one of the better pure point guards in the game for the majority of his career. From 1991-1999, Strickland averaged 16.4 points and 8.9 assists while playing for the San Antonio Spurs, Portland Trail Blazers, and Washington Bullets — later the Wizards. While he made the playoffs 11 times in his 16-year career, only one time was he able to lead his team out of the first round. Over the final six years of his career, his numbers dropped off in a big way — he averaged just 9.0 points and 5.5 assists before retiring in 2005.
9. Andre Miller
Assists: 8,524

There are a couple of reasons why Andre Miller is so high on this list. First, he played 17 seasons in the NBA. Second, in his first 14 years on the court, he only missed a combined six games. That's incredible, considering the absolute grind that is the NBA schedule. In his career, Miller has averaged 6.5 assists per game while playing on nine different teams. He's never won a championship, and in fact has only been out of the first round of the playoffs one time — as a backup point guard on the 2013-14 Washington Wizards. He hasn't officially retired, but it appears he isn't returning again for his 18th NBA season.
8. Gary Payton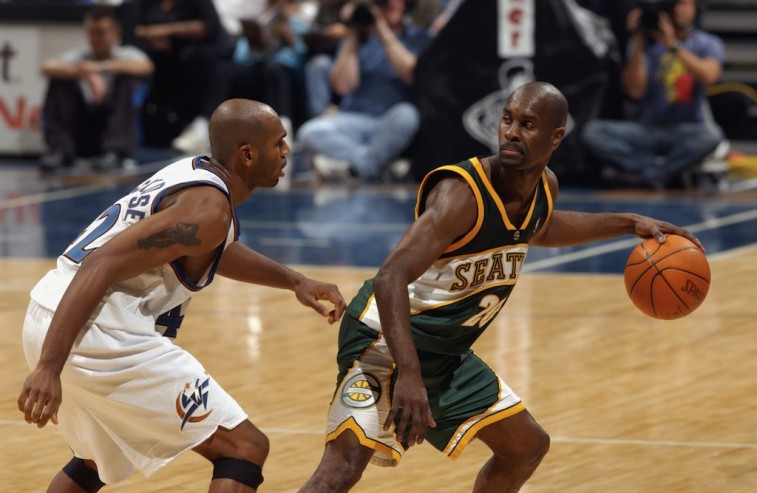 Assists: 8,966

Gary Payton, best remembered as the face of the now-extinct Seattle Sonics, had a long career in the NBA as one of the best point guards to ever play. He suited up for 17 seasons, proving to be relatively durable during that time. You would have to be, if you wanted to make it to the top 10 on the all-time assist leaderboard while averaging just 6.7 assists per game. Payton made it to the NBA Finals three times, losing in 1996 and 2004 before finally winning his only championship in 2006 with the Miami Heat.
7. Isiah Thomas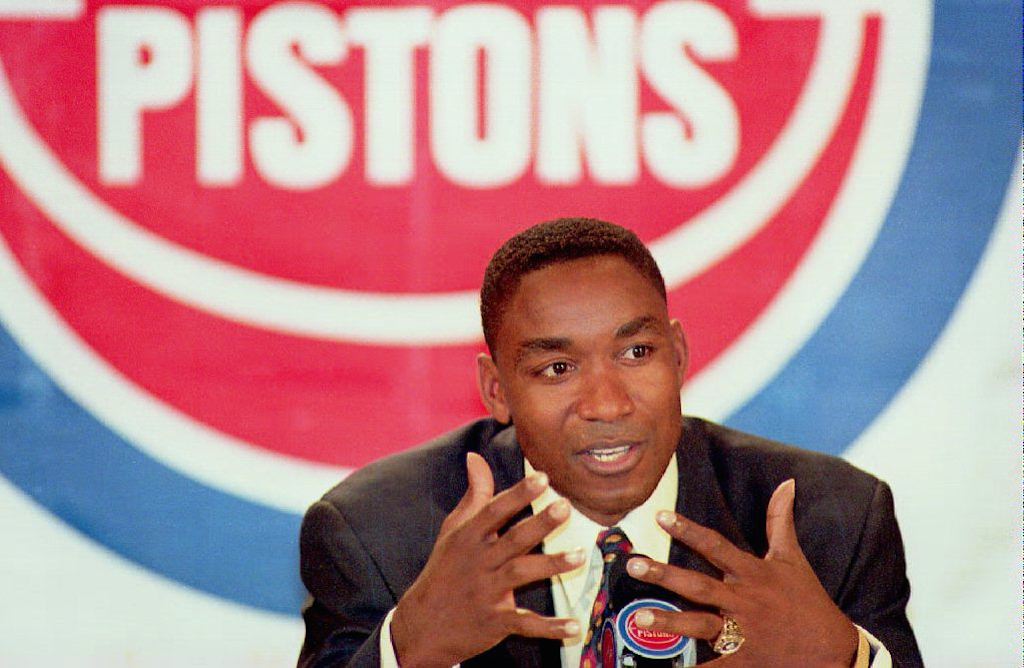 Assists: 9,061

Isiah Thomas is a Hall of Fame point guard for the Detroit Pistons, averaging 21.0 points and 11.5 assists per game through his prime from 1984-1987. Thomas was small at 6-foot-1, but he was truly one of the best players in the game when he was at his best. Knee problems forced him to retire at just 32 years old, having played 12 seasons in the league. But his 9.3 assist-per-game average for his career vaults him up on the list. Thomas also led the Pistons to back-to-back NBA championships in 1989 and 1990.
6. Oscar Robertson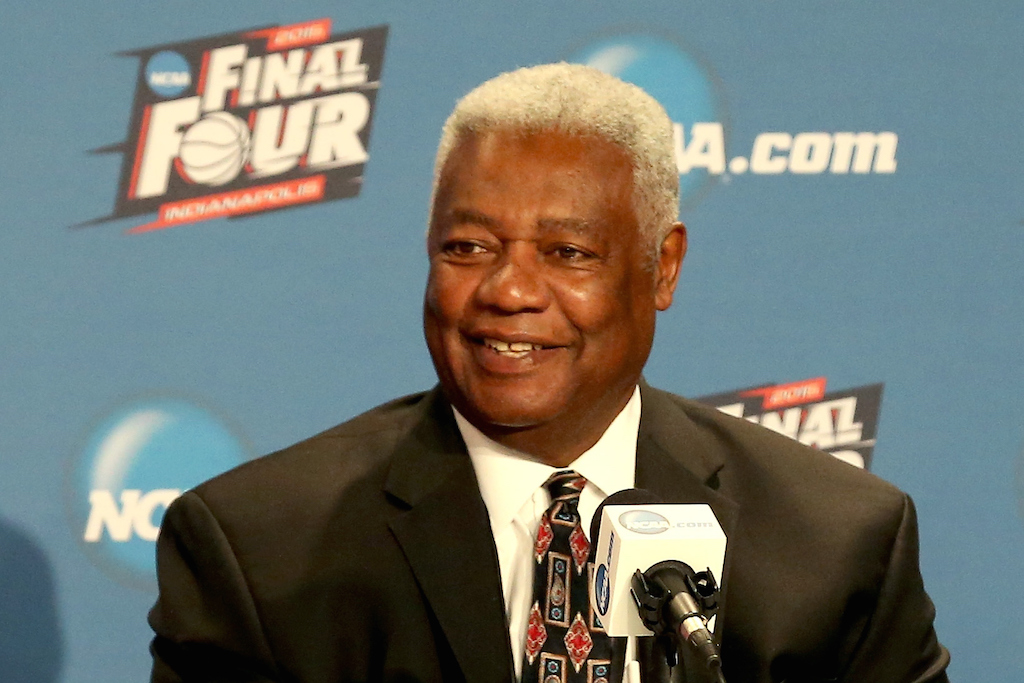 Assists: 9,887

Want to know just how good of a player Oscar Robertson was? Over the first six years of his NBA career with the Cincinnati Royals, he averaged 30.4 points, 10.0 rebounds, and 10.7 assists per game. That's an average of a triple-double over the course of 460 games played in six seasons. Those are the types of numbers that will never be repeated again in NBA history. Robertson would finally win a championship in 1970-71 after teaming up with Kareem Abdul-Jabbar and the Milwaukee Bucks.
5. Magic Johnson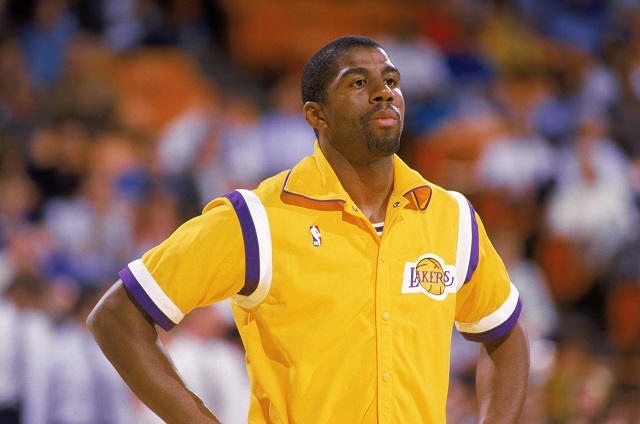 Assists: 10,141

Magic Johnson could've been so much higher on this list had he not retired at the age of 31 due to HIV infection. In his prime years, from 1983-1991, Johnson averaged an absurd 12.2 assists per game while still keeping his scoring averages up at 20 per game. This is impressive for a player that was 6-foot-9, which is quite a bit taller than the typical point guard. After retiring, Johnson would eventually try his hand at coaching with the Los Angeles Lakers in 1994 before briefly returning to the court for 32 games in 1996.
4. Mark Jackson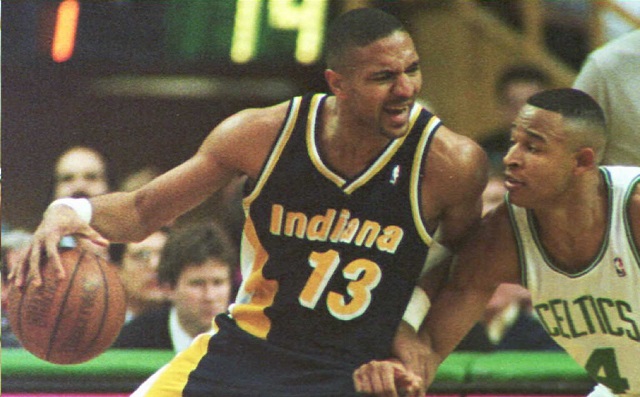 Assists: 10,334
Not only did Jackson have longevity and relatively good health, but he also had the numbers to back them up. The 6-foot-1 point guard played 17 seasons in the NBA, most notably with the Indiana Pacers and New York Knicks, and played 81 or more games in a season in 12 of those 17. He finished his career with an average of eight assists per game, and his best season came in 1997 when he led the NBA in that category at 11.4. Jackson was a big part of several very good Pacers teams, including the 1999-00 team that lost in the NBA Finals.
3. Steve Nash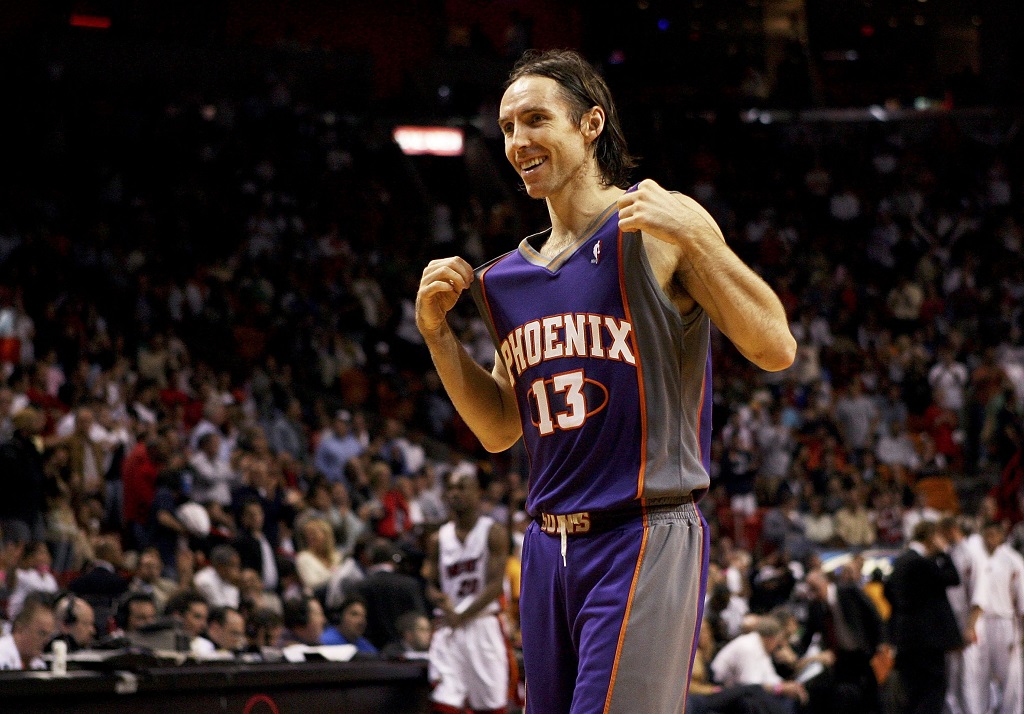 Assists: 10,335

Steve Nash played 18 years in the NBA, averaging 14.3 points and 8.5 assists per game. But those numbers are even more impressive when you consider that he wasn't even a full-time starter until his fifth season in the league, and he averaged 16.0 points and 9.6 assists from the point forward. He was an All-Star with the Dallas Mavericks and Phoenix Suns, but he really developed into a future Hall of Famer in his second stint in Phoenix—winning back-to-back MVP awards in 2005 and 2006 while averaging 17.2 points and 11.0 assists over that two-year period.
2. Jason Kidd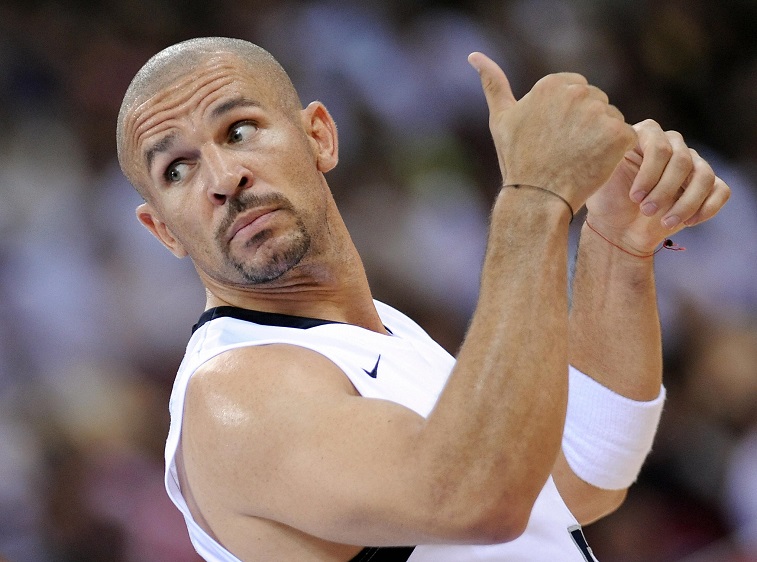 Assists: 12,091

Yet another Phoenix Sun on the list, Kidd is one of the primary reasons that Nash was dealt to the Mavericks in the first place. That's because he was already an established superstar point guard, who would go on to lead the NBA in assists per game five times in his career. He wasn't a great shooter earlier in his career, but he would develop that part of his game and become much more well-rounded as he aged. Kidd would finish his career with averages of 12.6 points, 8.7 assists, and 6.3 rebounds in 19 seasons, winning a championship with the Mavericks in 2010-11. Kidd has a very good chance of making it into the Hall of Fame, once he's eligible.
1. John Stockton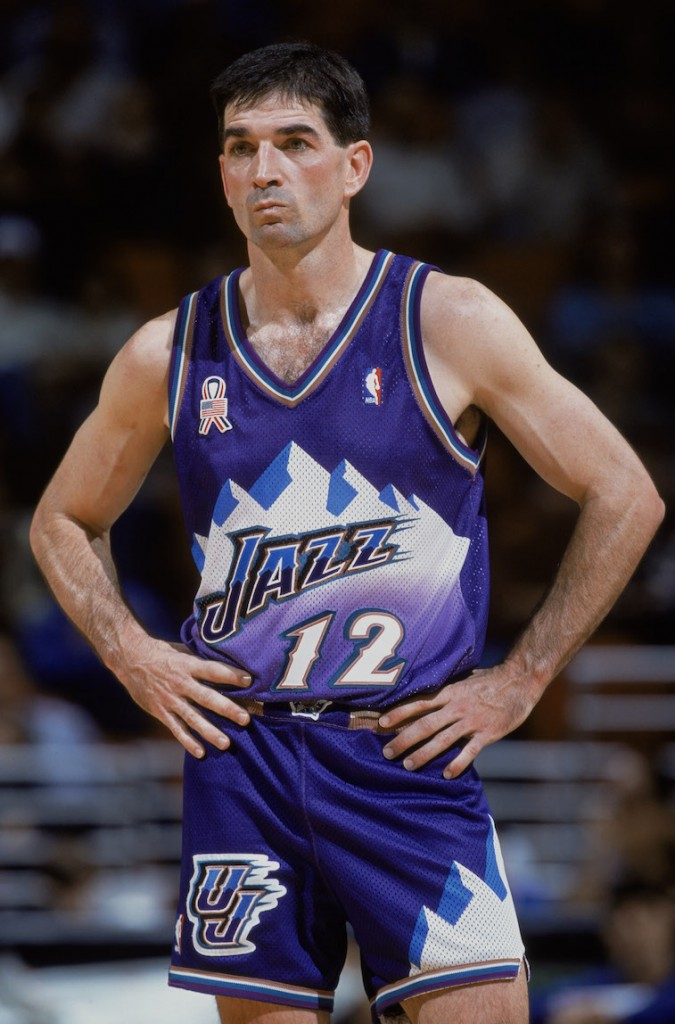 Assists: 15,806

John Stockton is the all-time assist leader in NBA history, and it's not particularly close. Jason Kidd is more than 3,000 assists behind him, and as previously mentioned, there's a very slim chance that Chris Paul could ever catch him. It's a safe bet that if someone does eventually unseat Stockton from the top of the list, that player probably isn't currently in the NBA.
Stockton wasn't even the full-time starting point guard on the Utah Jazz until his fourth season in the NBA, and he averaged 10.5 assists per game over his 19 years in the league. He never did win a championship, but he was one of the most amazingly durable players of all time — he played every single game in 17 of his 19 years, missing a total of just 22 games in his career.
Stats courtesy of basketball-reference.com.