The Portland Trail Blazers' $90 Million Start to Free Agency Proves They're Missing the Point
As NBA free agency began on Aug. 2, the Portland Trail Blazers gave guard Norman Powell $90 million over five years, bringing back a player they believe to be impactful. 
In doing so, the Blazers are doing what they've always done — committing to the players they currently have in the building, leaning on chemistry, and trusting that Damian Lillard will rescue them. No wonder Lillard was reportedly frustrated this offseason. 
Who is Norman Powell?
The Blazers traded for Powell last year, sending Gary Trent Jr. (who got paid handsomely in free agency, according to ESPN) and Rodney Hood to the Toronto Raptors. They saw Powell as a player who could help them defensively (which I guess maybe he kind of did, though not by much?) while providing a consistent scoring option from the wing to complement Damian Lillard.
After coming to Portland, he averaged 17.0 points per game with a 44.3 field-goal percentage. 
Powell also showed up in the playoffs, including a 29-point performance against the Denver Nuggets. Is he a good player? Absolutely. Should Portland have backed up the Brinks truck for him? Absolutely not.
The Blazers saw another first-round exit
For the fourth time in five years, the Blazers couldn't make it out of the first round of the playoffs.
It's deeply frustrating considering the team has a true superstar point guard who has absurd scoring ability and range. Lillard, who can pull up from the logo at will, had to attempt to carry the team on his back and was the second-leading scorer across the playoffs at 34.3 points per game.
The guy can't do it alone though.
The team is fundamentally flawed and doesn't play defense. Last season, Portland had the second-lowest team defensive efficiency. The two teams that made it to the NBA Finals, the Milwaukee Bucks and Phoenix Suns, were sixth- and seventh-best, respectively. Even in an era that so heavily relies on scoring, defense still matters. 
It's not Lillard's fault — it's general manager Neil Olshey's, who continues to fail to surround Lillard with top-tier talent. 
Bringing back the same lineup will change nothing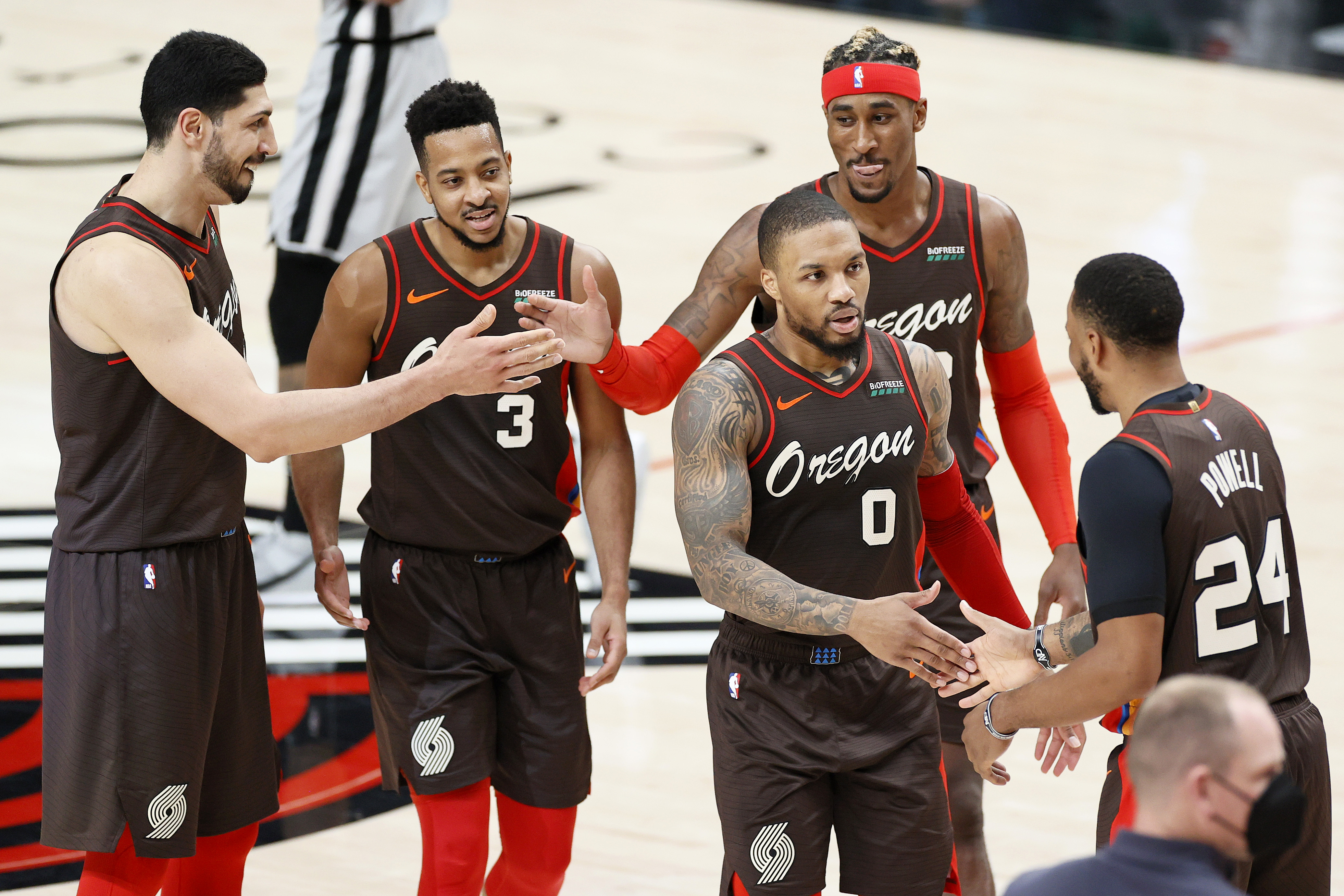 Olshey needs to do something. Anything. I'm a huge advocate for the need to break up the band, and Rip City should feel the same. Jusuf Nurkić and CJ McCollum should both go. They should have been traded already, ideally before the NBA draft. The team, as it currently stands, does not have the defensive capabilities to even consider making a run in the postseason.
Nurkić has been decently good when healthy, but his health continues to remain a major question. After playing only eight games in the COVID-19-shortened 2019-20 season, he returned to play only 37 of 72 games this year. When he was on the court, he had his worst statistical season since 2016, averaging only 11.5 points, 9.0 rebounds, and 3.4 assists. 
The only thing Olshey absolutely cannot do with this roster is leave it the same, yet that's exactly what the Powell signing indicates he plans to do. Running it back doesn't work when you're a perennial first-round exit, and if you continue to let down Lillard, he will eventually want out. 
I'm all for loyalty in sports, but loyalty has a limit. Lillard has given the city of Portland his absolute all for nine seasons and is about to start his 10th. It's beyond fair for him to wonder if this organization will ever give him a legitimate chance to win a championship.
For my money, the answer to that question is "no."