5 Potential Head Coaches for the Jacksonville Jaguars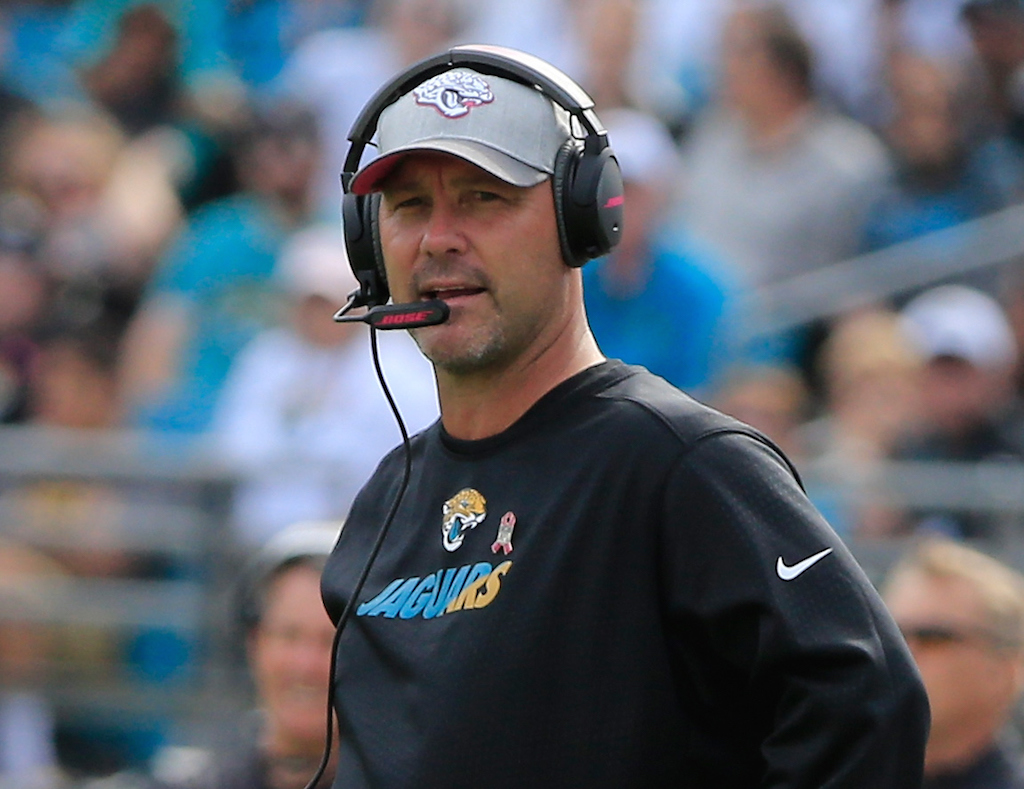 It's no secret that former Jacksonville Jaguars head coach Gus Bradley had been on the hot seat for most of the last two years. In reality, when you consider the "what have you done for me lately?" nature of the National Football League, more or less every fan had a moment when they were mildly shocked that the 50-year-old coach still has a job.
Bradley likely sealed his fate during his recent, nationally televised game against the Tennessee Titans. His Jaguars team got thoroughly dominated and flat-out embarrassed by the Titans, who had the worst record in the NFL a year ago. The final score of the game, 36-22, does not indicate how badly Tennessee dismantled Bradley's team (thanks to a couple of meaningless garbage-time touchdowns). What truly concerns us about the Jags' performance, though, was that they came out flat, unmotivated, and ill-prepared — all of which can be traced back to poor coaching. As a direct result, the Jaguars finally fired Bradley after the 12th loss of the season, and  NFL fans will see a new head coach in Jacksonville for 2017.
One name that people bring up that we just don't see being a realistic possibility is Tom Coughlin. He led the New York Giants to two Super Bowl titles and served as the Jacksonville Jaguars head coach from 1995–2002 (he is the winningest coach in franchise history). However, it's hard to see him taking another job at 70 years old. With that, here is a look at five other potential head coaches for the Jacksonville Jaguars to bring in in an attempt to right the ship.
1. Kyle Shanahan, offensive coordinator, Atlanta Falcons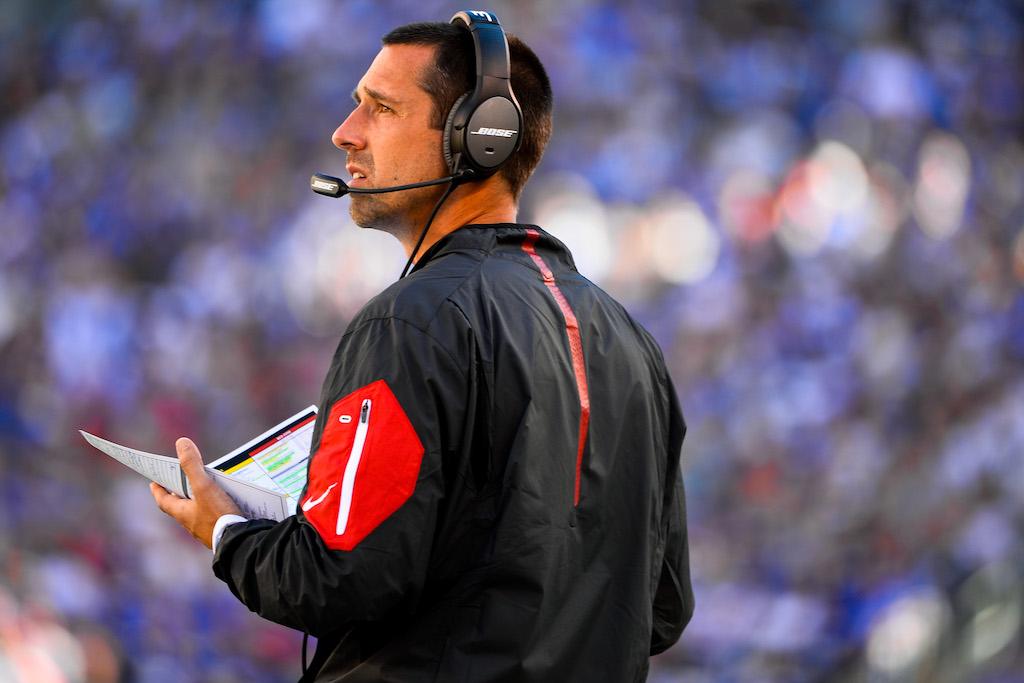 Kyle Shanahan, the son of two-time Super Bowl-winning head coach Mike Shanahan, is doing a phenomenal job with the Falcons' offense in 2016. It is a virtual guarantee that he will have multiple offers to be another team's head coach in 2017. Atlanta currently ranks No. 1 in the league in total offense and points per game. As a direct result, the Falcons are currently the heavy favorites to win the NFC South title this season.
The overall talent in Jacksonville will likely intrigue Shanahan. However, he, like so many other coaches, may not be convinced that Blake Bortles is the long-term answer at the quarterback position. Seeing as how Shanahan will likely have several suitors next offseason, the Jacksonville Jaguars may have to give him freedom in making a decision on Bortles' future to have any chance at landing the 36-year-old coach.
2. Josh McDaniels, offensive coordinator, New England Patriots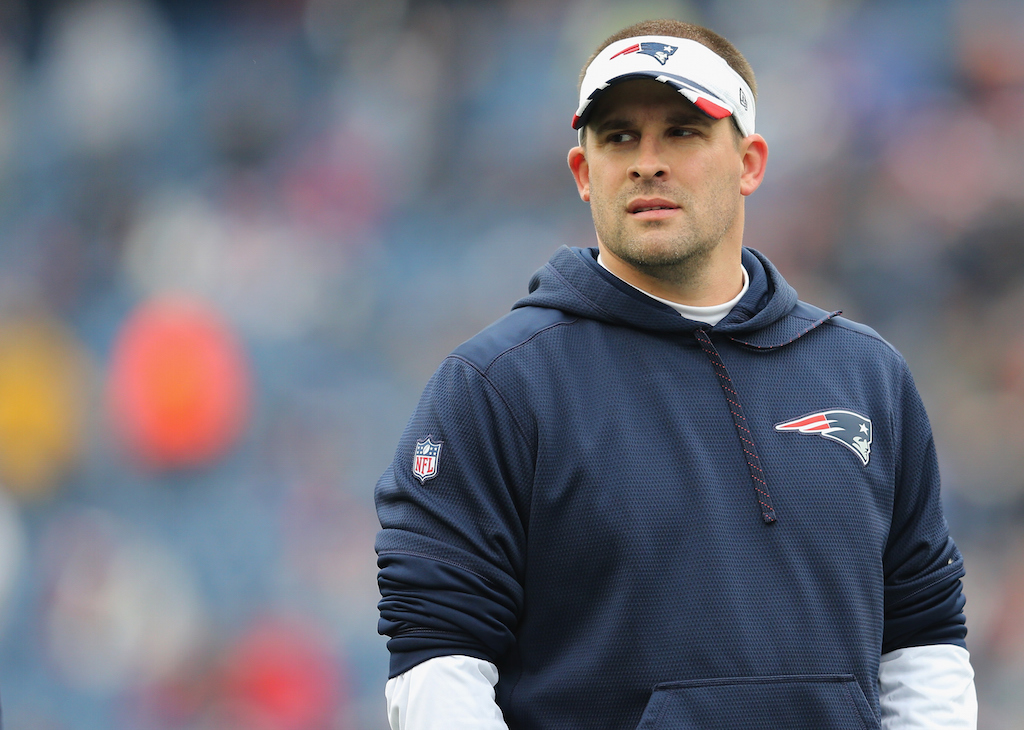 If not for his terrible stint as the Denver Broncos' head coach, Josh McDaniels would likely be one of the most sought-after head coaching candidates in the league. The 40-year-old Canton, Ohio native has made it clear that he wants to be a head coach NFL again. Our guess is that McDaniels has matured and been humbled quite a bit since Denver fired him in 2010.
McDaniels will likely want to have input in personnel decisions to go along with his head coaching responsibilities, which may be something the Jacksonville Jaguars are unwilling to give him. Also notable: McDaniels can be selective when it comes to head-coaching opportunities due to his situation in New England.
3. Matt Patricia, defensive coordinator, New England Patriots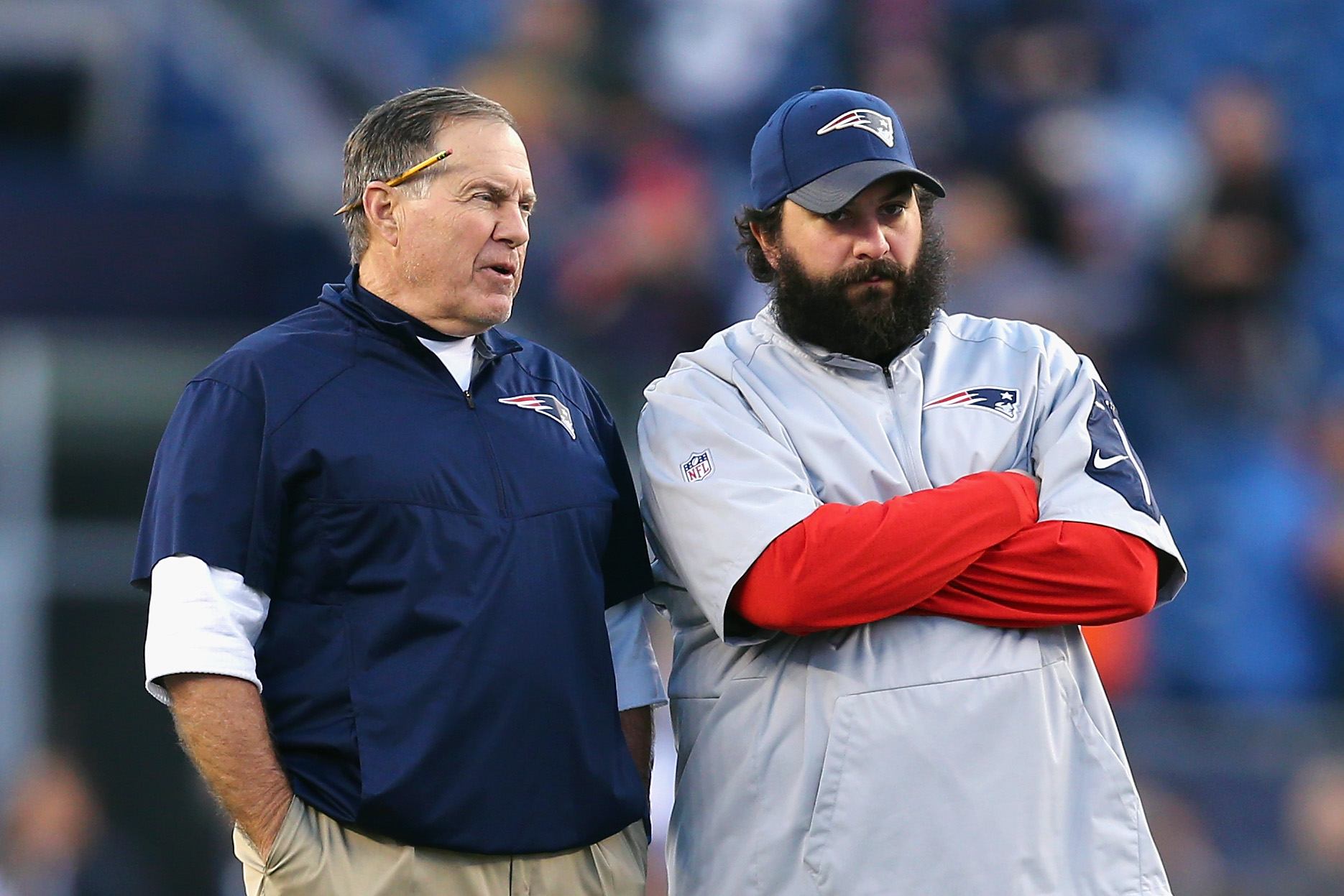 Matt Patricia has been the Patriots' defensive coordinator since 2012. When you look at his body of work, it's clearly only a matter of time before the 42-year-old lands a head-coaching job in the National Football League. The one problem with the job in Jacksonville? The Jaguars may be reluctant to hire another coach with a defensive background.
4. Kevin Sumlin, head coach, Texas A&M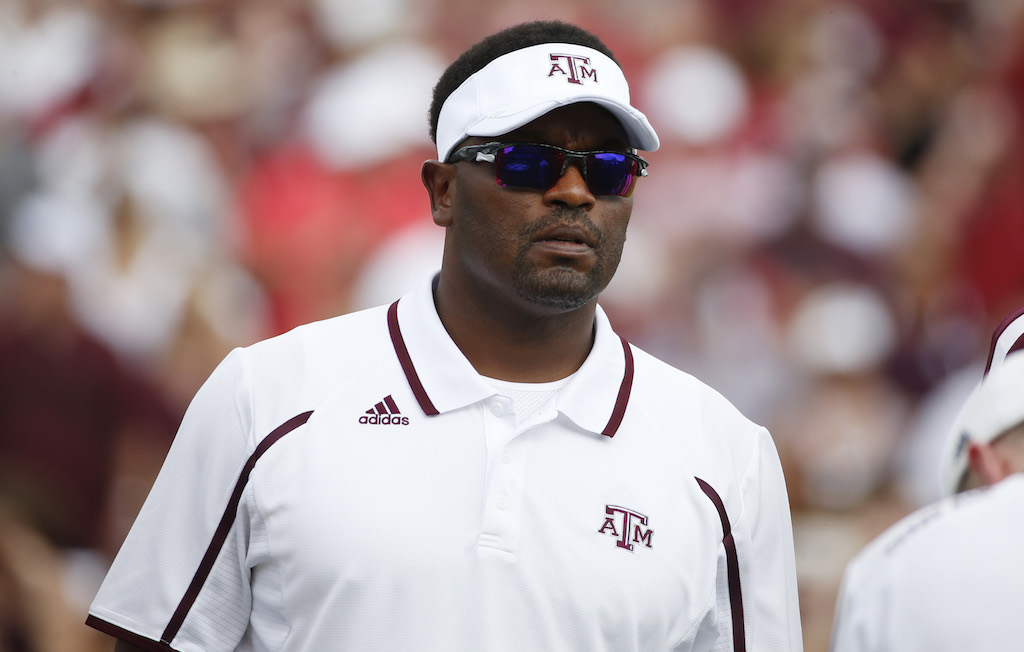 Every offseason, Kevin Sumlin's name rises from the college ranks for NFL head-coaching jobs. He is excellent when it comes to relating to players. And the 52-year-old is one of the most innovative offensive football coaches (at any level).
If Jacksonville can lure Sumlin away from Texas A&M, it may be a near perfect fit. At the very least, the 52-year-old coach would bring an offensive system ideal for quarterback Blake Bortles and the rest of the Jaguars' explosive offensive personnel. This would surely inject excitement into one of the most deprived fanbases in the NFL.
5. Frank Reich, offensive coordinator, Philadelphia Eagles
NFL fans still know Frank Reich best for leading the Buffalo Bills to an amazing comeback win (see above video) during the wild-card round of the 1992 AFC Playoffs. Since his retirement, the former NFL quarterback has developed into one of the premier offensive coaches in the league.
He is currently in his first season as the Eagles' offensive coordinator. Given the job he is doing with rookie quarterback Carson Wentz, Reich will be a hot name for every available head-coaching job next offseason. This is a guy the Jacksonville Jaguars may target to help get Bortles over the hump.
Statistics courtesy of Pro-Football-Reference.