3 Potential Landing Spots for Carmelo Anthony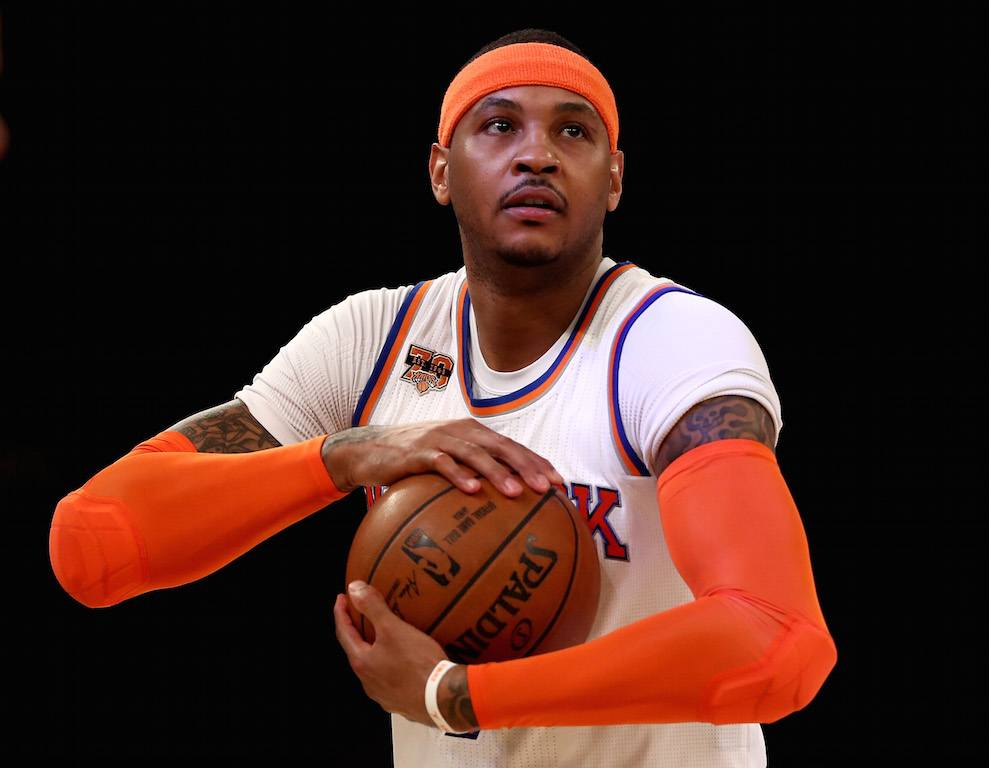 Some NBA teams compete for championships and some must try to get through the day without embarrassing themselves. The New York Knicks have been part of the latter group for a while now. And unless they do something about it — fast — that's where they will stay. Which is why, with the trade deadline quickly approaching, everyone will pay attention to this team.
Trades happen all the time in the NBA. Sure, some have worse repercussions than others, but that's the price teams must sometimes pay in order to avoid mediocrity. The Knicks, unfortunately, are well past mediocrity. They need to blow it all up and start from scratch. The best place to start? Figuring out a way to trade Carmelo Anthony.
Given the fact that Melo has a no-trade clause in his contract, this is easier said than done. However, Anthony is a bona fide superstar; one that should — and does — have plenty of suitors. With that, here's a look at three possible landing spots for the Knicks forward.
1. Cleveland Cavaliers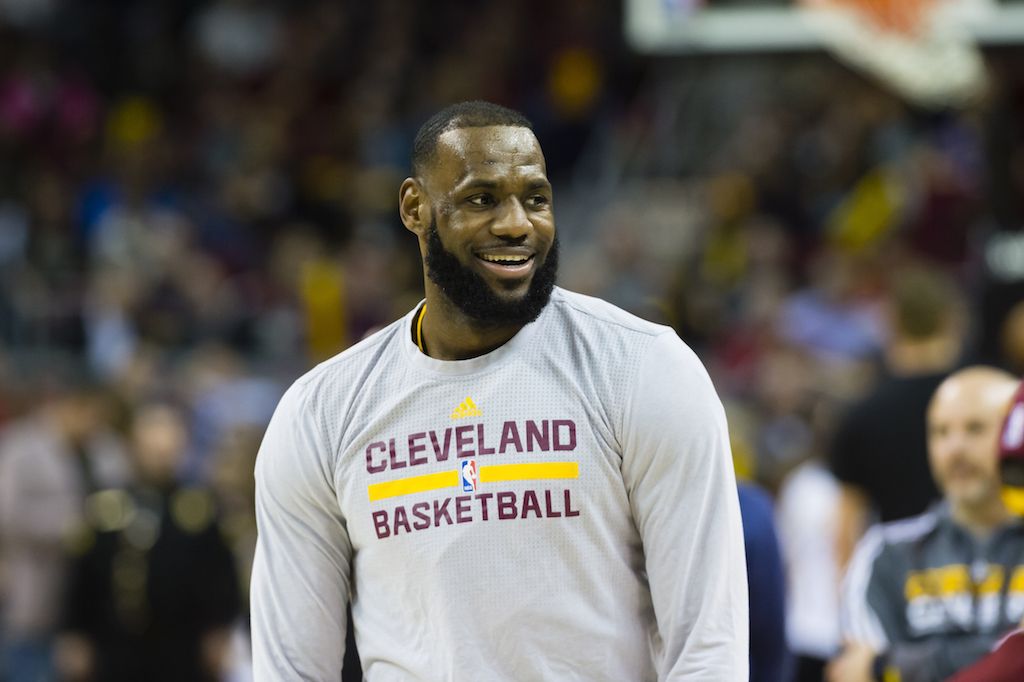 On the surface, it doesn't look like Cleveland needs to trade for Anthony. The Cavs went into the All-Star break on a three-game winning streak, going 8-2 in their last 10 games and boasting the best record in the East at 39-16. This group is third in the NBA in points per game (111.3), second in three-point shooting percentage (39.0), and sports the third-best offensive rating (114.2) in the game. Yes, on the surface, this group looks fine. And yet, fine doesn't help a team go back to back.
In defeating the Warriors last season, the Cavaliers learned just how difficult it is to win a title. But only the King himself, LeBron James, knows how much harder it is to repeat as champions. At 32 years old, he understands the clock is ticking on his championship window. James is in "win-now" mode, and recognizes that Cleveland needs another scorer/playmaker to bolster its lineup. Enter Anthony, ones of the best scorers the game has ever seen.
Although the Cavaliers have already dropped serious bank building a championship-winning club, James is frustrated that ownership isn't willing to spend even more money. In the King's opinion, this current group is not better than last year's team. If the franchise wants to improve, then it needs to take the necessary steps to do so. The real question: Is Melo the answer?
Contrary to what's reported, the Cavaliers are not going to trade Kevin Love for Anthony. James doesn't want this — or so he says — and neither does coach Tyronn Lue. LeBron and Melo might be the best of friends, but getting rid of a talent like Love, who's averaging 20 points and 11.1 rebounds per game and having his best season since coming to The Land, will not get the Cavs any closer to repeating. Still, just because they aren't down for making Love part of the deal, that doesn't mean Cleveland has given up on trying to acquire the New York Knicks superstar.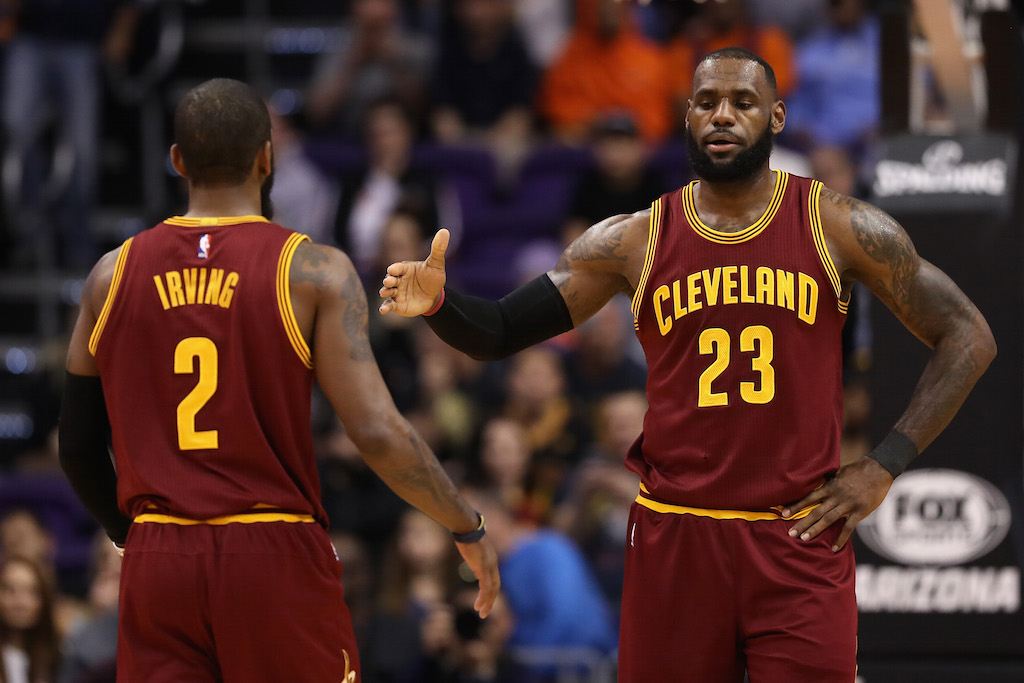 Cleveland truly needs a backup point guard; someone who can keep them afloat when James and Kyrie Irving need a breather. However, if there's a chance to get Melo, we expect the Cavs to explore all options — for the right price. Anthony would definitely help Cleveland on the offensive end of the floor, but it's not as if he's going to come cheap.
Melo's contract is substantial, and the Cavs are not really in a position to take it on. Still, it'd be fun to see Anthony and James on the floor together. We're just not banking on it actually happening.
2. Los Angeles Clippers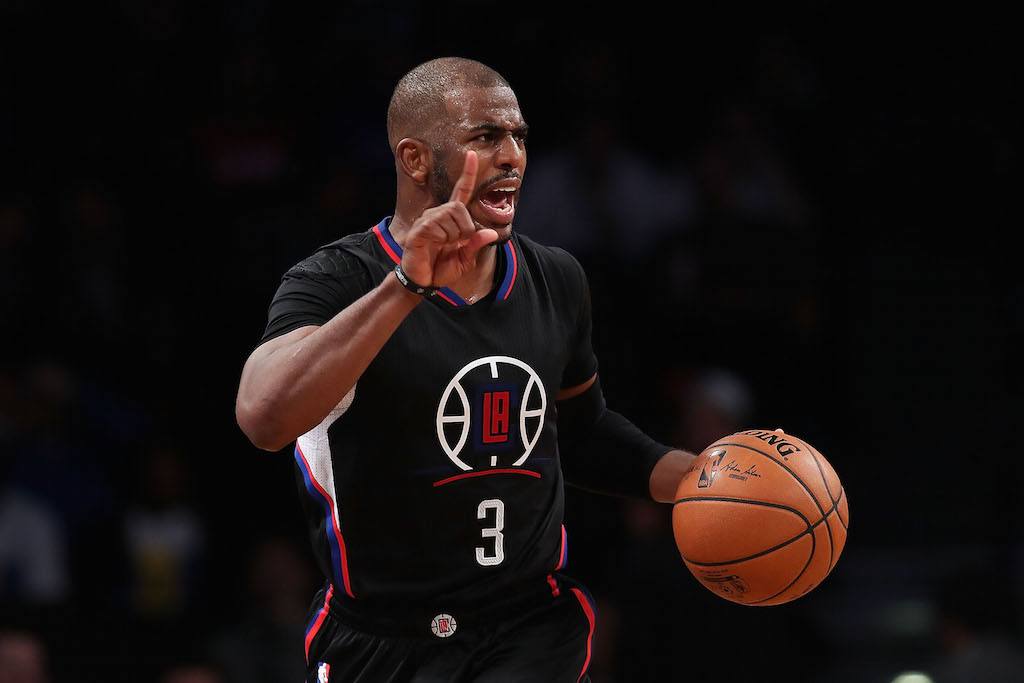 The Los Angeles Clippers find themselves in a tough position. At the moment, this team has a record of 35-21, is averaging 107.9 points per game (eighth of 30), and is among the top 11 teams in both offensive and defensive rating. Yet, despite Blake Griffin's recent return to dominant form, the Clips are just 5-5 in their last 10 games and fourth in the Western Conference standings.
This group always appears to be missing the one piece that will catapult it to the next level. Anthony could be that piece. Everyone knows King James and Anthony are close. Well, just so we're all on the same page, that's the same sort of relationship his has with superstar Chris Paul. And the opportunity to pair up with him would be just as enticing.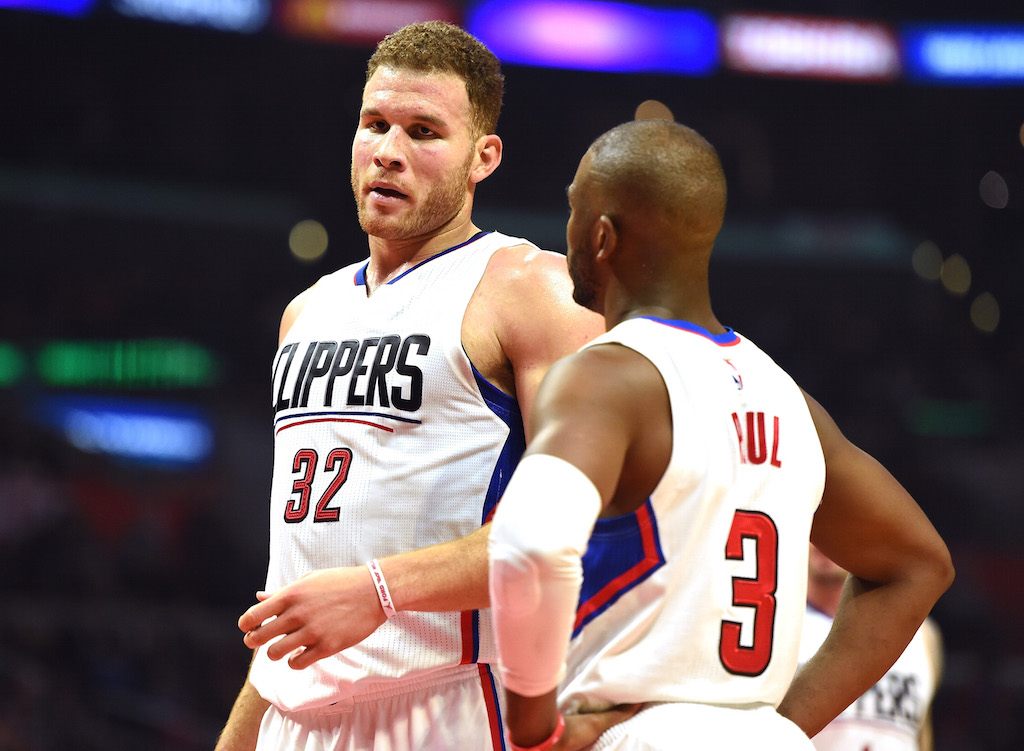 The Clippers would love to bring Melo to Los Angeles. They're just not willing to give up any of their core four — Paul, Griffin, DeAndre Jordan, and J.J. Redick — to do so. And yet, they're still clinging to the possibility of adding Anthony to the fold.
Melo loves being in New York. He might not love playing for a crappy team like the Knicks, but that's a price he's willing to pay in order to remain in the Big Apple. That being said, if there's one market that offers enough to inspire a change of scenery, it's Los Angeles. And that's a big selling point.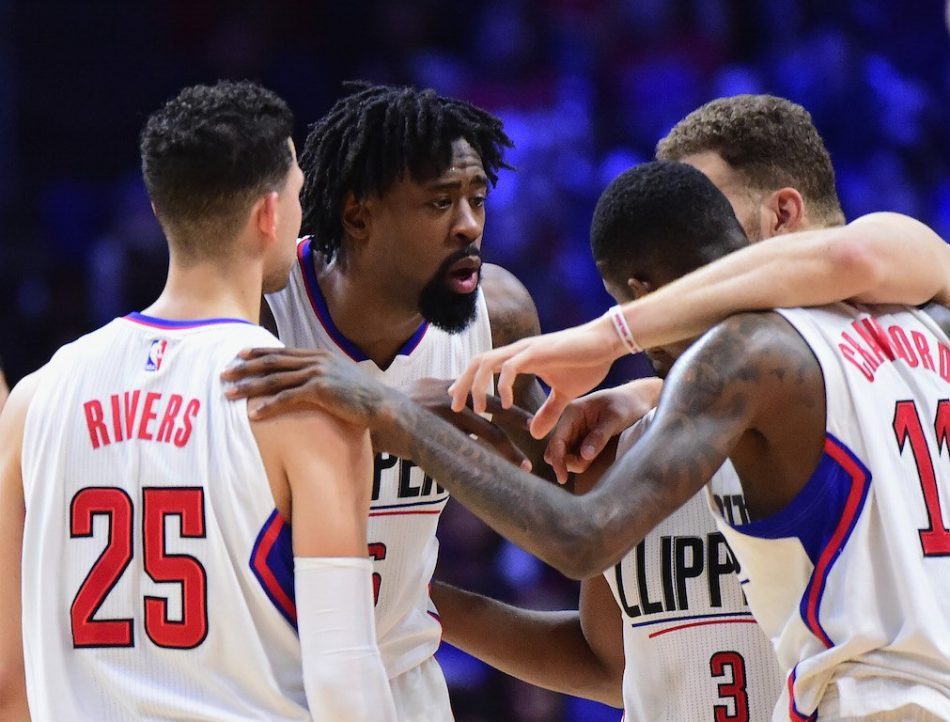 Remember, unless Melo is willing to waive his no-trade clause, he's not going anywhere. The Clippers are a legit contender, they have CP3, and they offer the bright lights of Hollywood. If Anthony was going to leave the Knicks, smart money says he'd most likely take his talents to the West Coast.
In reality, however, there is one scenario that far outweighs the rest…
3. New York Knicks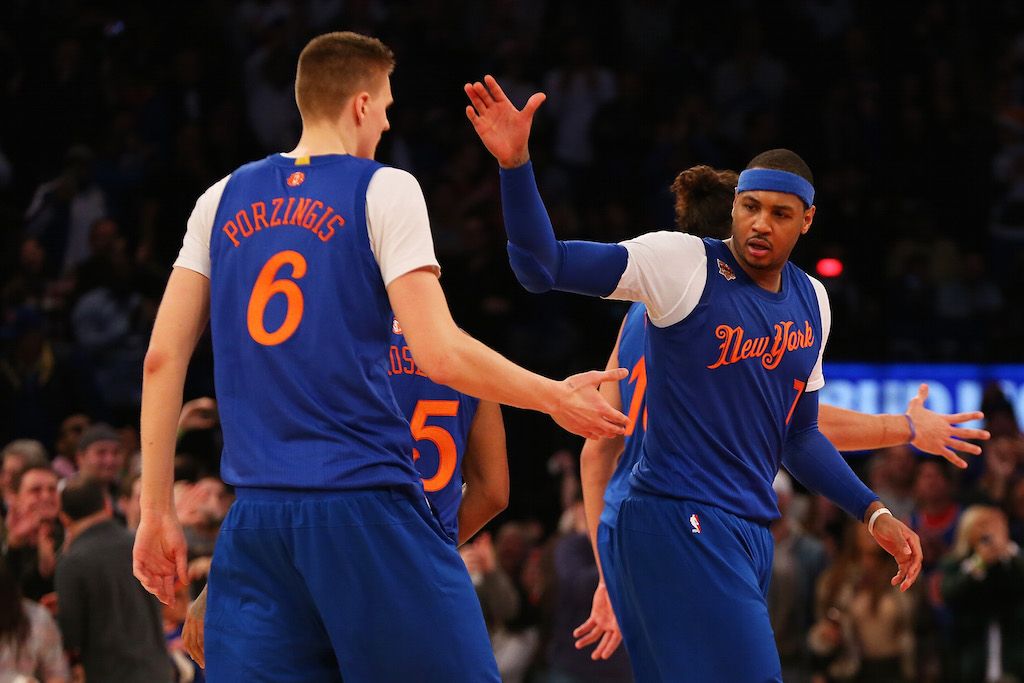 The Knicks are not good. It's as simple as that. They're 12th in the East with a 23-34 record, they give up 109.2 points per game (25th of 30), and they have an owner who can't seem to get out of his own way. Worst of all, they have a president in Phil Jackson who's doing all he can to get Melo to want to leave town. It's quite sad, actually.
But here's the thing, it doesn't appear to be working. For whatever reason, the most likely scenario is that Anthony remains a member of the New York Knicks — at least through the rest of the 2016–17 season.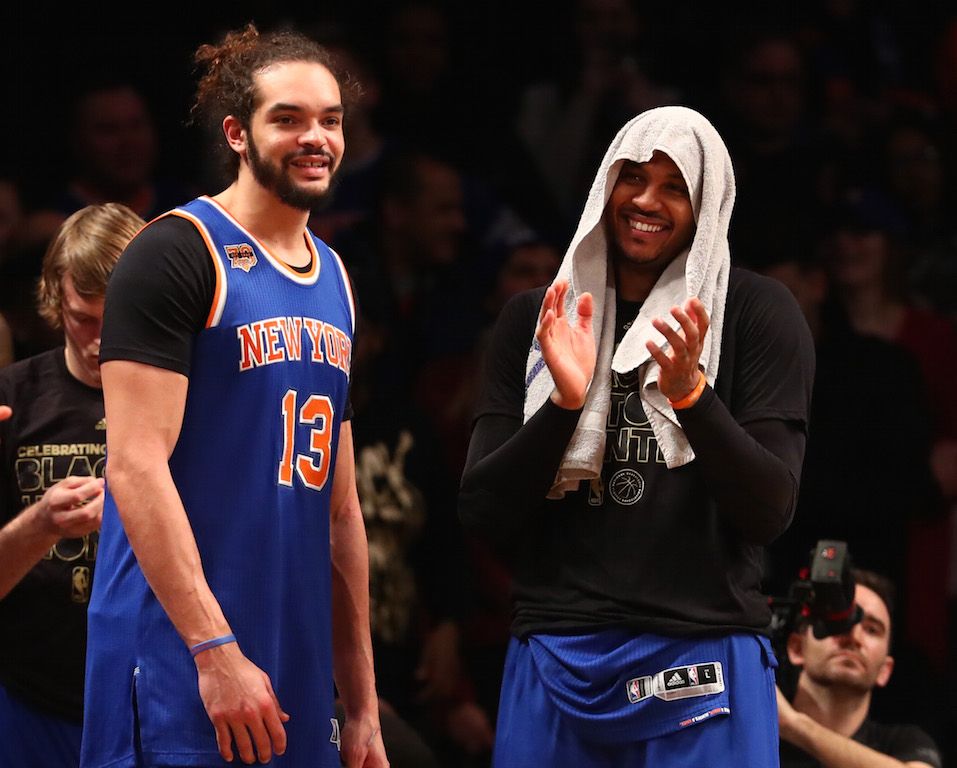 Joakim Noah and Anthony might be smiling in the above picture, but we have no idea why. Outside of the Sacramento Kings, the Knicks are easily the most disastrous organization in the NBA. Not only is this team not winning, but we're not even sure if it even knows how to turn things around.
In all fairness, however, there is one bright spot on the Knicks' roster: Kristaps Porzingis. The second-year talent out of Latvia is the real deal. He's putting up 18.3 points per game, pulling down 7.1 rebounds a night, and shooting 38.4% from three-point range. At just 21 years of age, the outstanding stretch-four has definitely earned his "Unicorn" moniker. But we digress…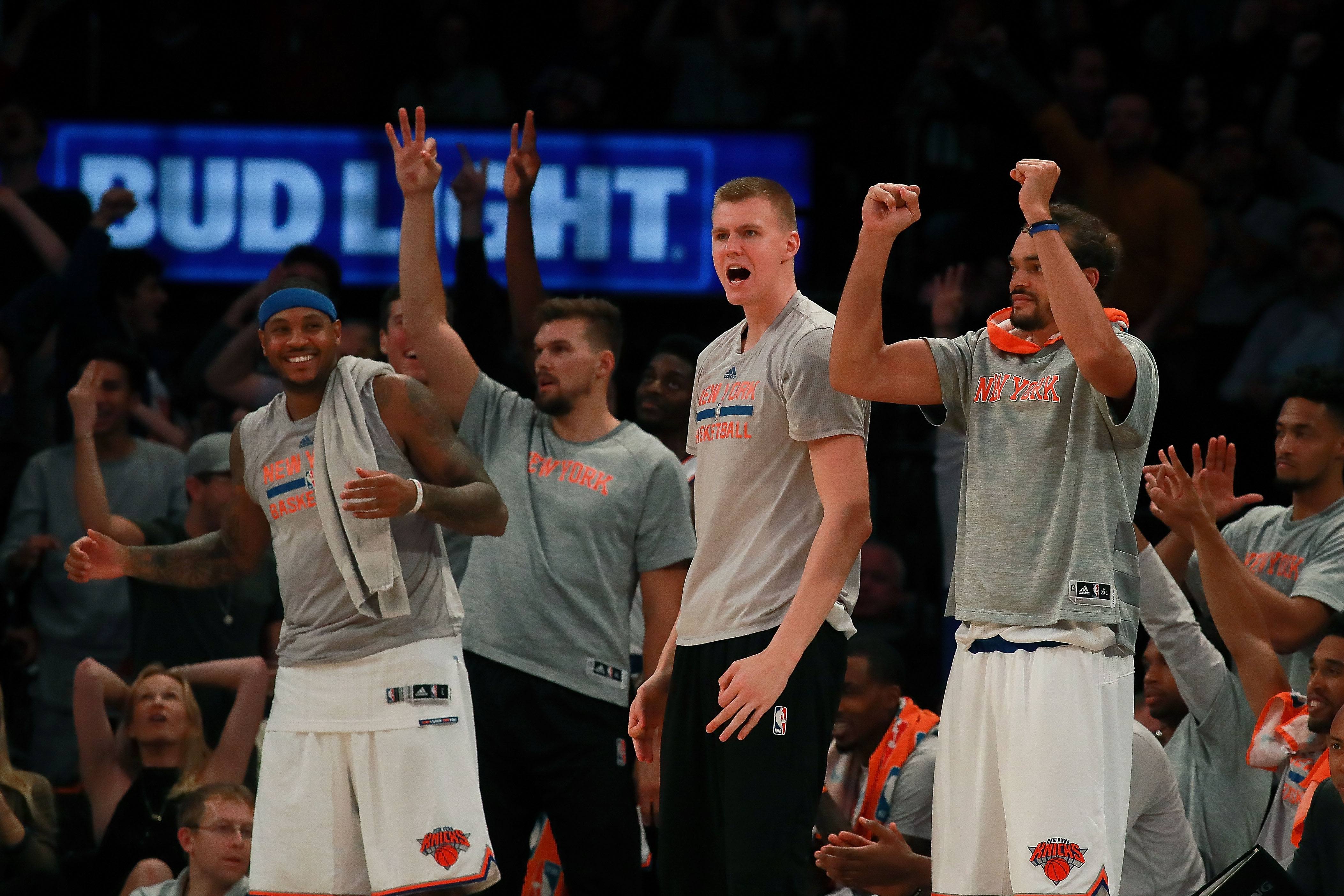 The New York Knicks are a mess, and we don't expect that to change anytime soon. If you ask us, Anthony should be itching to be dealt to a contender. However, that's not likely to happen. Melo doesn't appear to be interested in waiving his no-trade clause, and that's really all there is to it.
The NBA trade deadline will come and go and Anthony, barring any sort of craziness, will most likely remain a member of the New York Knicks.
Statistics courtesy of Basketball-Reference and ESPN.