5 Potential Landing Spots for Stephen Curry
Sure, Stephen Curry can't actually leave the Golden State Warriors until next summer, but that doesn't mean it's too early to start thinking about it. Curry, who is in the last year of his steal of a contract (he's currently still signed to the four-year $44 million deal inked in 2012) hasn't garnered much attention as a potential free agent, as most believe that he'll simply re-sign with the Dubs. That said, you don't have to look any further than his teammate Kevin Durant to find a player in a similar position. Think back to last year — who would've thought KD signing with Golden State was anything more than a dream scenario?
In the spirit of the unexpected, here are five teams that could find themselves with the reigning league MVP playing in their uniform next season.
1. Charlotte Hornets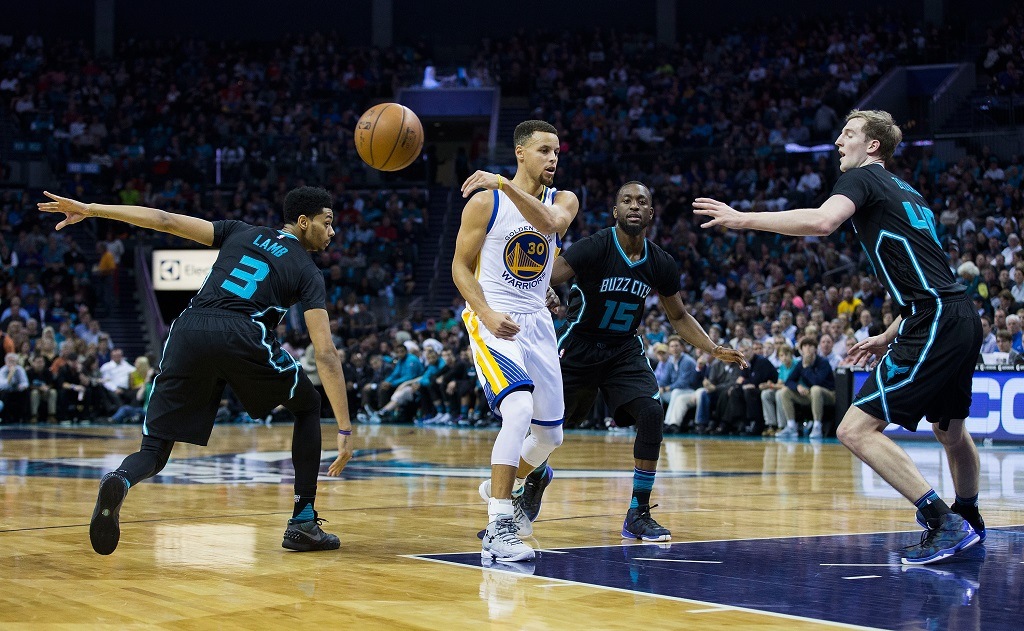 It sounds ludicrous at the start, but given that Curry spent a good portion of his early life in Charlotte while his dad, Dell Curry, played for the Hornets, it's a little less crazy than it sounds. Recently, Curry was asked by The Charlotte Observer's Scott Fowler if there was any chance he'd sign with the team this offseason. He reportedly stated that he didn't know, and then went on to suggest that a "Steph in Charlotte" development would have been more possible earlier in his career at some point. He went on to say that "obviously I had a strong tie to Charlotte and would have loved to play there. I'm very comfortable in that city. It's hard to say exactly what the situation will be this summer."
Interesting as it is to speculate about Curry going home and playing for the franchise owned by Michael Jordan, it's not that attractive of a destination beyond the fact that it's his hometown. The best player on the Hornets is Kemba Walker, who plays the same position as Curry and would be somewhat redundant on the court. To make it work, they'd need to find another team willing to swap a young star for Walker. It's not out of the realm of possibility, but it's hard to envision how it works. Never say never, though, and we've certainly seen superstars ignore what's best to play in front of their hometown crowds before.
2. New York Knicks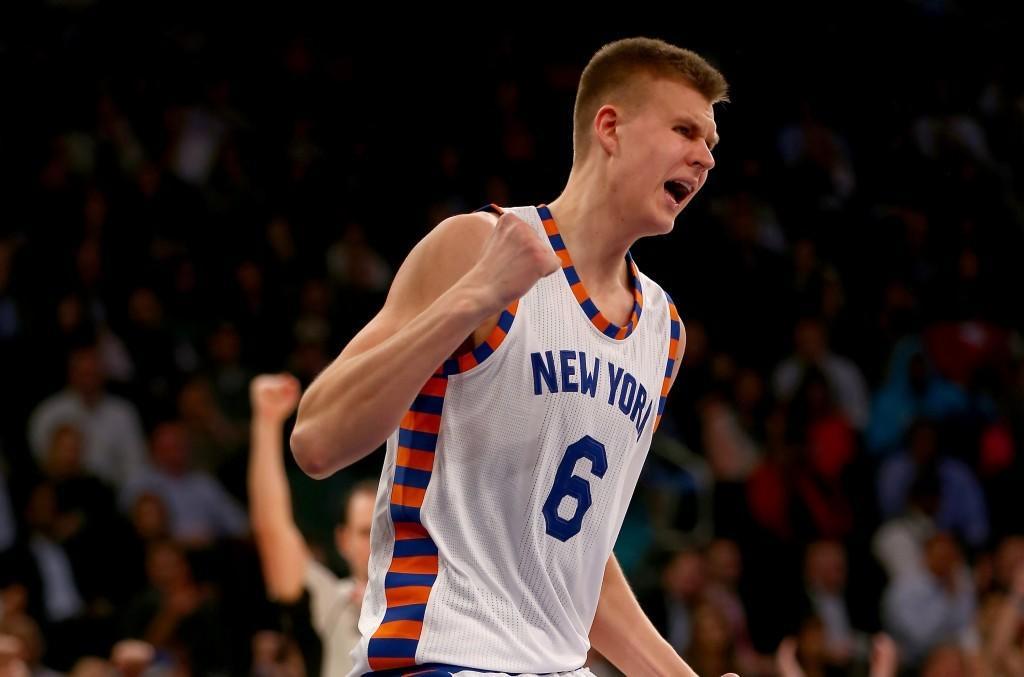 Assuming the New York Knicks don't have any qualms with cutting ties with point guard Derrick Rose, they could have enough cap space to give Curry a max contract (estimated at around $29 million in the first year). Rose is no longer even a shadow of the player he once was before all the knee injuries, but he's shooting his highest percentage from the field since his MVP season and he's been able to remain healthy to this point. Still, moving on from Rose is a no-brainer if the Knicks have even a chance at a big free agent.
The attractive part of New York, other than living in a world-class city and the potential to bring a championship to a team that hasn't had one in over 40 years, is the opportunity to play with some decent players. Carmelo Anthony might be 32 but he's still a solid scorer, and Kristaps Porzi??is is one of the best young players in the game. The downside? Anthony is 32, Joakim Noah isn't going to magically undo all the minutes he's put on his body, and even with replacing Rose with Curry, the Knicks probably aren't better than the Cleveland Cavaliers.
3. Chicago Bulls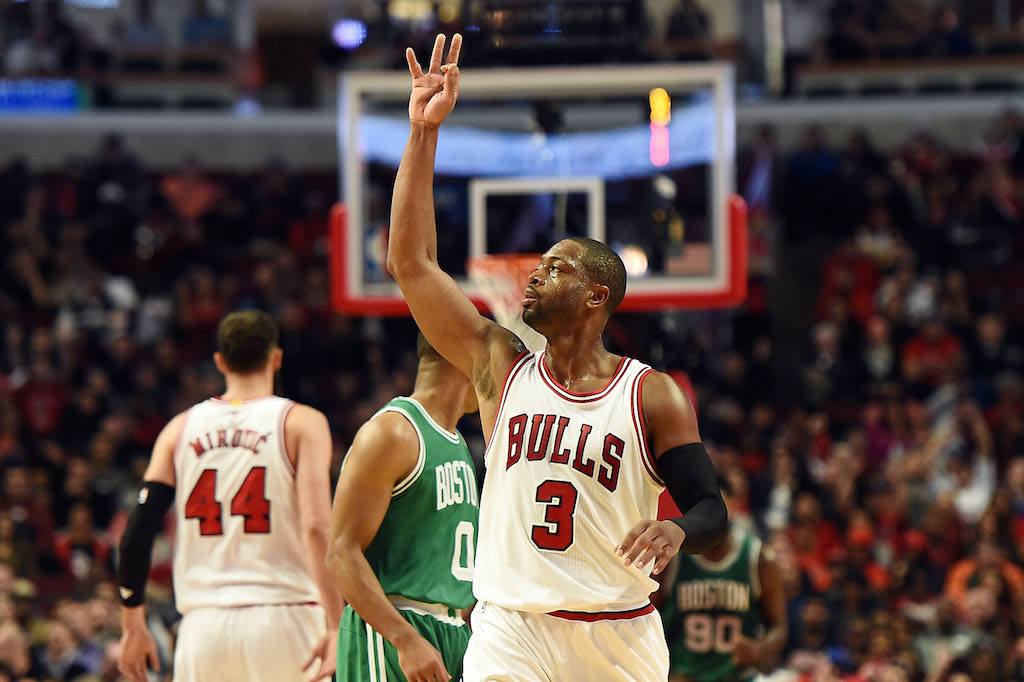 The Chicago Bulls made some interesting moves this last offseason, bringing Dwyane Wade in to play with Jimmy Butler and giving point guard Rajon Rondo a two-year deal (partially guaranteed in the second year). They also acquired decent big man Robin Lopez in the Rose deal, which has been big for them so far this year. Chicago is off to a 10-7 start, which is an improvement from where most thought they'd be.
They'd have to do some roster manipulation, including saying goodbye to Rondo, Taj Gibson, Nikola Mirotic, and others, but Chicago could create enough space to bring in Curry. Jimmy Butler is a bona fide two-way star and a year younger than Curry, who would fit perfectly in head coach Fred Hoiberg's system of play. But, for whatever reason, it's hard to see Curry leaving the Bay Area and a legitimate title contender in Golden State for the chance to create an Eastern Conference contender in Chicago.
4. Los Angeles Lakers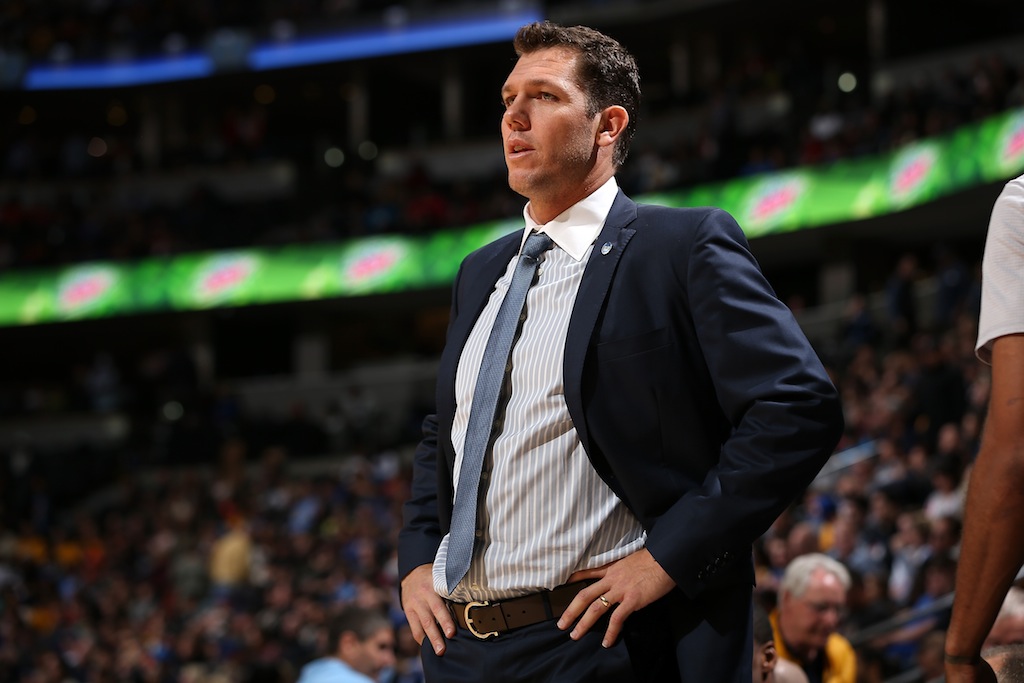 The Los Angeles Lakers would have to renounce their rights to point guard José Calderón, in addition to making a few other moves such as dumping Lou Williams' $7 million salary, but they could create cap space for Stephen Curry as well. The perk to playing in Los Angeles is that he wouldn't have to move far, opting to stay in California where the weather is nice. He'd also have a roster full of great young talent, including Julius Randle, Jordan Clarkson, and D'Angelo Russell. Not to mention that while the allure of playing for the purple and gold has faded somewhat in recent years, there's still the fact that Curry could become the next great guard for one of the most storied franchises in NBA history.
The Lakers also have head coach Luke Walton, who was an assistant with the Golden State Warriors when they won the NBA championship in 2014-15 and lead them to an impressive start while Steve Kerr recovered from surgery at the beginning of the 2015-16 season. But there are no guarantees with young talent, and adding Curry to the Lakers probably doesn't make them an immediate title contender without several other moves. We can't see much more than a long shot chance for a move down the California coast at this point.
5. Golden State Warriors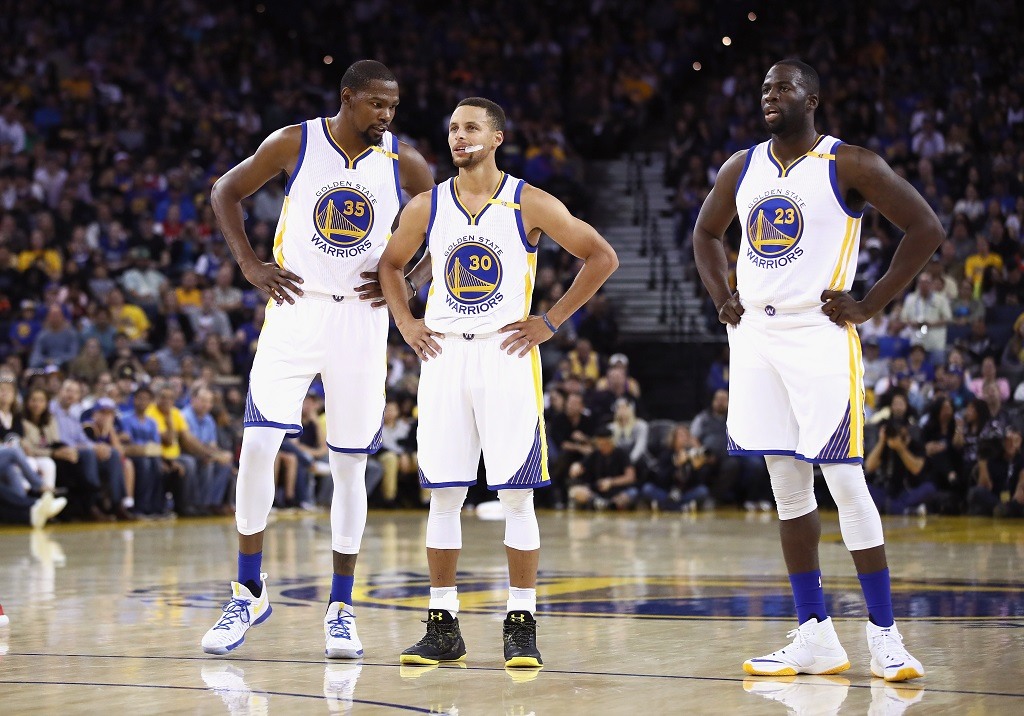 As much as you'd like to say this is just a slam dunk, the Warriors are in for an interesting offseason. Kevin Durant has a player option, and because he's only been in Golden State for the one year, the Warriors don't have his full Bird rights. That means they can't go over the salary cap to sign Durant. Considering that Curry also will want a max contract, the Warriors might have some tough decisions to make.
It's possible that one of the two players — or both of them — take less money to keep the team together. After all, we don't know how this season is going to end quite yet. If the Warriors roll to a championship, Curry and Durant may be heavily motivated to keep the good times flowing. While it would be wrong to simply ignore the cap issues involved in the process, both Curry and Durant ending back in Golden State next season seems like the most likely scenario this summer.
All stats courtesy of Basketball Reference and Spotrac.