5 Potential Replacements for Les Miles as Head Coach at LSU
For the second time in less than a year, Louisiana State University has fired Les Miles as the head coach of their prestigious football program. This time, it appears as though the Mad Hatter's firing is for good.
In just over 11 seasons on the job, Miles led the Tigers to 114 wins, three SEC West titles, two SEC titles, seven bowl game wins, and one national title — and he won multiple national Coach of the Year awards in 2011. Needless to say, that is quite an impressive resume. If Miles wants to continue coaching, he won't be out of work for long. But when you coach at a place like LSU, winning 10 games per year simply isn't good enough; you need to bring home conference titles and national championships.
With the national prestige of the LSU program, there is sure to be a substantial amount of interest in their head coaching job from some of the biggest names in the football coaching industry. One name that is sure to get consideration is Ed Orgeron, who is currently the team's interim head coach. Orgeron is a Louisiana native, one of the best recruiters in college football history, and experienced as a head coach. While "Coach O" would offer stability to the program and ensure that the Tigers continue to reel in top-flight talent, the reality of the situation is that he would have to lead the Tigers on an impressive run (at least six wins) in their final eight games of the season to get serious consideration.
With that being said, here is a look at five potential replacements for Miles as the head football coach at LSU.
1. Lane Kiffin, offensive coordinator, Alabama
With the success Lane Kiffin is having as Nick Saban's offensive coordinator, it's only a matter of time before he lands another high-profile head-coaching job. The biggest hurdle to him signing on at LSU, though, is his lack of success as the head coach at Tennessee, USC, and with the Oakland Raiders in the National Football League. Nevertheless, Kiffin has proven to be one of the better offensive coaches in college football, which is exactly what LSU is looking for.
2. Jimbo Fisher, head coach, Florida State
At first, we asked ourselves, why would Jimbo Fisher ever leave Florida State? After all, he rebuilt the Seminoles into a national powerhouse; his school is located in the heart of the biggest recruiting hotbed in the country; and the road to the College Football Playoff is much smoother through the ACC than the SEC. However, Fisher has ties to Baton Rouge (he was the Tigers' offensive coordinator for seven years), and reports suggest that a group of LSU's biggest boosters are prepared to pay him whatever he wants to take the job. Let's not forget, LSU put the full-court press on Fisher last offseason before deciding to give Miles another year.
3. Tom Herman, head coach, Houston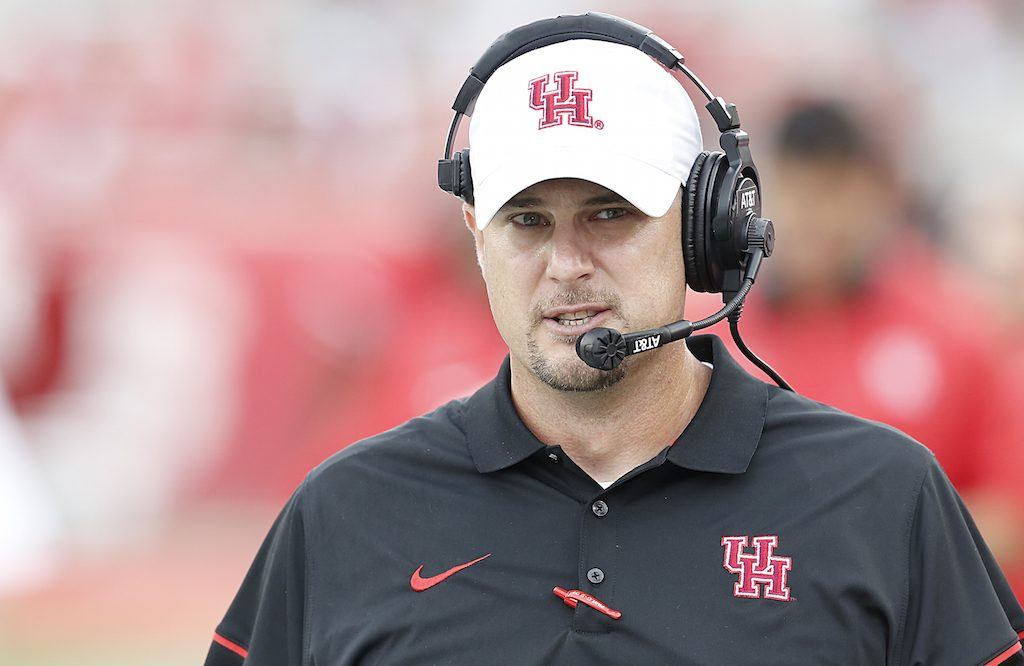 Simply put, Tom Herman will be one of the first names that comes up for every high-profile job that becomes available between now and the 2017 season. The 41-year-old coach has made it clear, however, that he will not bolt for the first Power 5 conference job that was offered to him. Herman believes that the University of Houston has everything in place to achieve long-term success, and the Cougars are on the verge of landing an invite to join the Big 12. Nonetheless, the LSU job is easily one of the 10 best jobs in college football, and we find it hard to believe that Herman would not seriously consider leaving Houston if the Tigers came calling.
4. Bobby Petrino, head coach, Louisville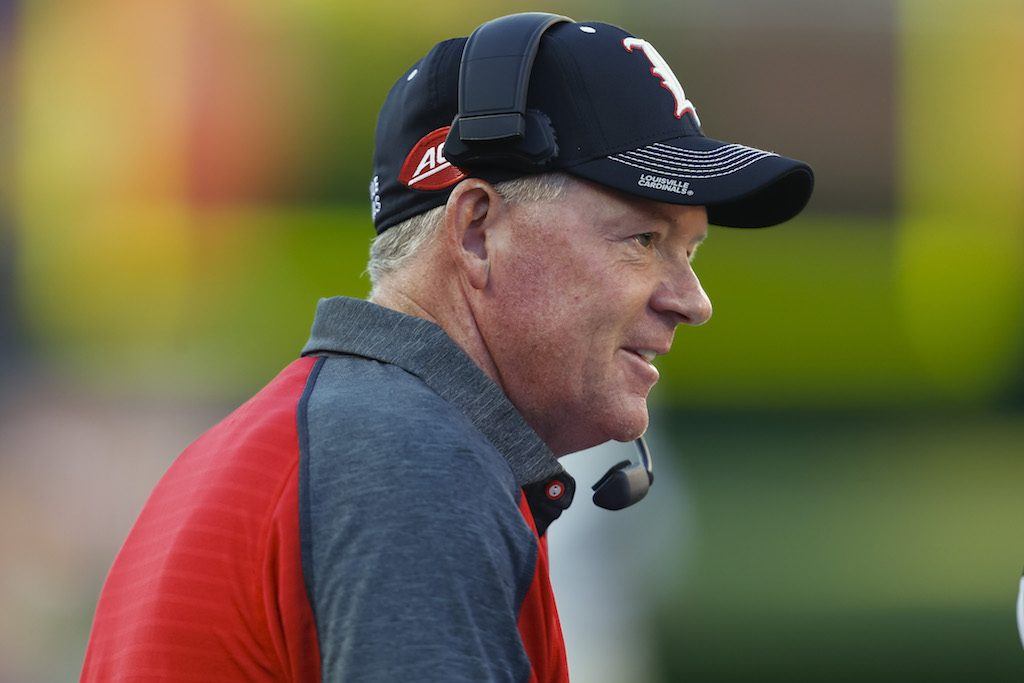 Bobby Petrino already shot down the idea of him leaving Louisville for LSU, but as history proves, the 55-year-old coach isn't exactly a man of his word. He has positioned the Cardinals to look like legitimate national title contenders this year, while also having the likely 2016 Heisman Trophy winner, Lamar Jackson. Furthermore, he has also proven that he can win in the SEC (he went 34-17 in four seasons at Arkansas). If things don't work out with Herman or Fisher, Petrino is an excellent option to succeed Miles in Baton Rouge.
5. Chip Kelly, head coach, San Francisco 49ers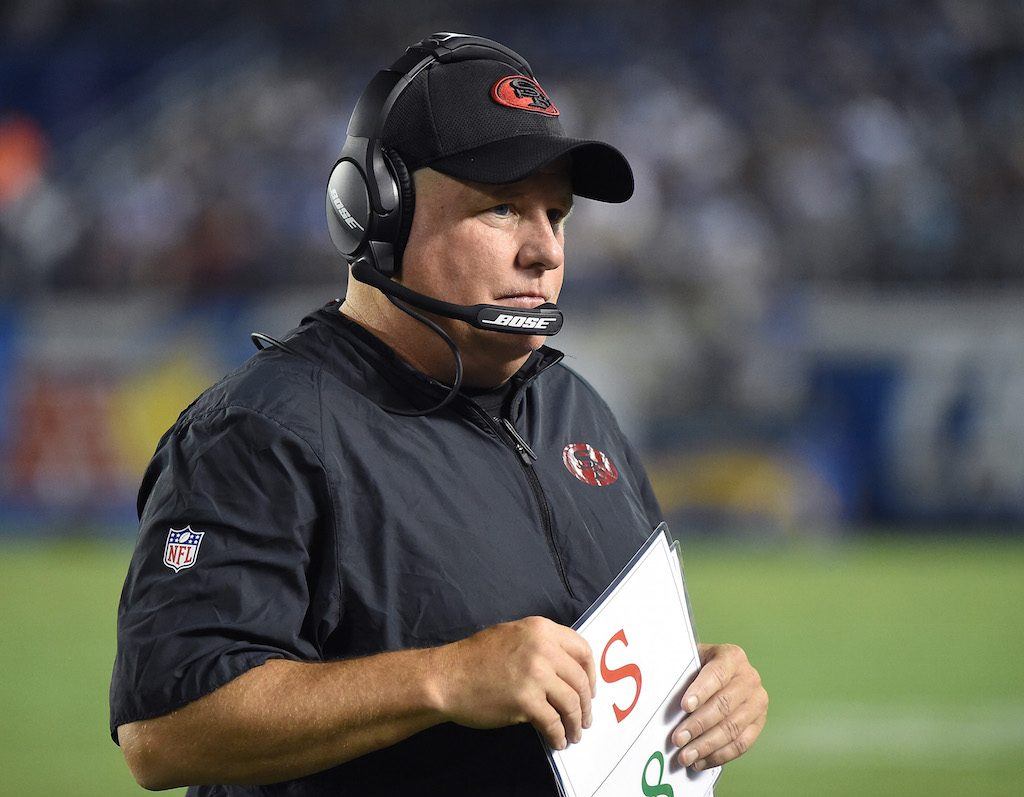 The chances of Chip Kelly landing the job in Baton Rouge are extremely thin. Still, there is no denying that he would be a great fit at LSU. The 52-year-old coach is in the first year of a four-year, $24 million contract with the San Francisco 49ers. So, it would be costly to hire Kelly away from his current job (unless the Niners fire him).
However, if both sides could find a way to make this pairing happen, LSU has the talent and the overall team speed to convince us that they would look like Kelly's Oregon Ducks teams on steroids. If LSU is committed to improving offensively, Kelly should be high on their list of potential head coaching candidates.
Statistics courtesy of Sports-Reference.