7 Potential Replacements for Charlie Strong as Head Coach at Texas
The University of Texas is home to one of the greatest programs in college football history. Their football program has won 840 games, four national championships, and 30 conferences titles; they have had two Heisman Trophy winners; and countless Longhorns go on to become stars in the National Football League. Knowing this, it should come as no surprise that their head-coaching job is one of the most prestigious, pressure-packed jobs (across any industry) in the United States.
Time is not a luxury that comes with being the coach at Texas. When you consider the resources the program has at its disposal and the fact that Austin is located right in the heart of one of the biggest recruiting hotbeds in the country, it's easy to understand why the Longhorns administration, boosters, and fanbase have little patience when it comes to rebuilding projects. Charlie Strong has learned this firsthand over the last three years.
Following Texas's inexcusable loss to Kansas this past weekend, reports surfaced that Strong will lead the team in their 2016 season finale against TCU, but has been fired as the Longhorns' head coach. While no official announcement has been made up to this point, Strong's oust isn't much of a surprise. In his three years on the job, Strong has posted a 16-20 overall record with only one bowl game appearance. Those kinds of statistics simply won't cut it at UT. Here is a look at seven potential replacements for Strong as the head coach at Texas.
1. Les Miles, former head coach, LSU
Les Miles was fired by LSU four games in to the 2016 season, and it's become no secret that the 63-year-old coach is actively on the prowl looking for his next job. Miles proves that he can win (both on the field and on the recruiting trail) against the toughest competition in the country. He's committed to building an improved offensive staff for his next job. While he may not be their first option, Miles would likely have a great deal of success if he landed in Austin.
2. Chip Kelly, head coach, San Francisco 49ers
Chip Kelly keeps shooting down the notion of returning to the college game, but if a program on Texas's level came calling, we just don't see how he could turn the job down. The 52-year-old coach had success recruiting in the state of Texas during his time at Oregon. It's scary to think about what his offense could do with the type of athletes the Longhorns already have in place. If nothing else, Kelly would make Texas exciting to watch again.
3. David Shaw, head coach, Stanford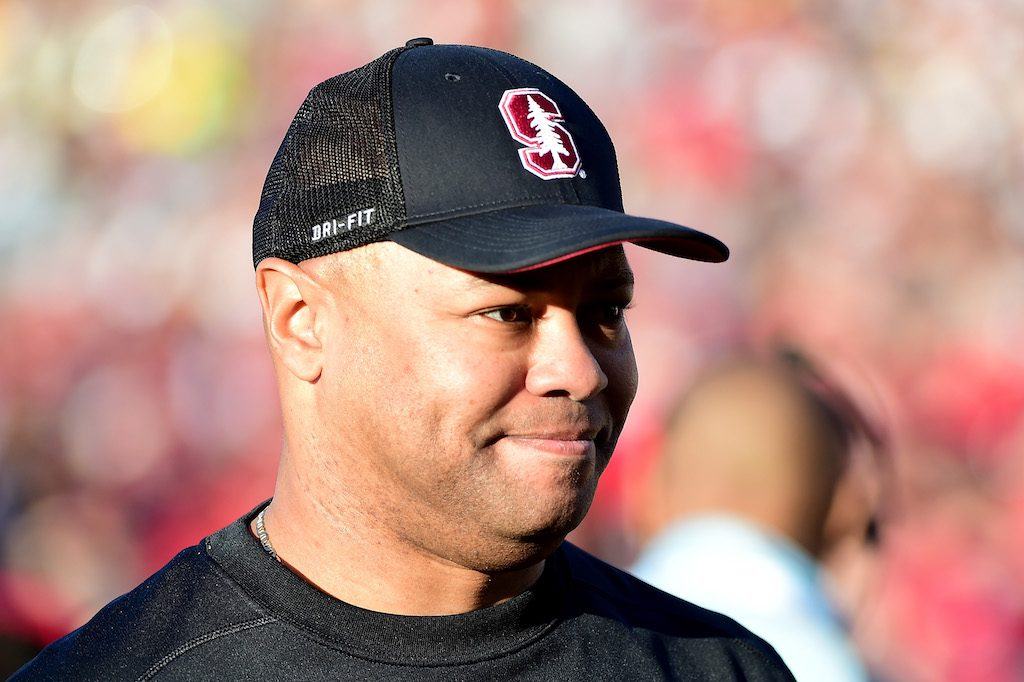 David Shaw is hands down one of the best college football coaches in the country. Since taking over for Jim Harbaugh at Stanford in 2011, the 44-year-old coach has led the Cardinal to a 62-17 overall record, three Pac-12 titles, and two Rose Bowl victories. What's even more impressive is that he continues to succeed despite Stanford's stringent admissions standards that make recruiting extremely difficult. He may be a dark-horse candidate, but we are confident that Shaw would succeed at a place like Texas.
4. Josh McDaniels, offensive coordinator, New England Patriots
If Texas truly wants to make a splash when hiring their next head coach, then Josh McDaniels is a perfect fit. The 40-year-old has spent the overwhelming majority of his career coaching in the National Football League (he was a graduate assistant at Michigan State in 1999), so it may be difficult to convince him to take a college job. Reports also surfaced that McDaniels is content with staying in New England and serving as head–coach–in–waiting until Bill Belichick eventually retires.
But when it comes down to it, the job at Texas is one of the premier positions in the coaching industry. McDaniels would have a learning curve to deal with when it comes to recruiting. However, he would bring a strong offensive background — something Texas lacks — and a reputation that would instantly command respect from his players and potential recruits.
5. Mike MacIntyre, head coach, Colorado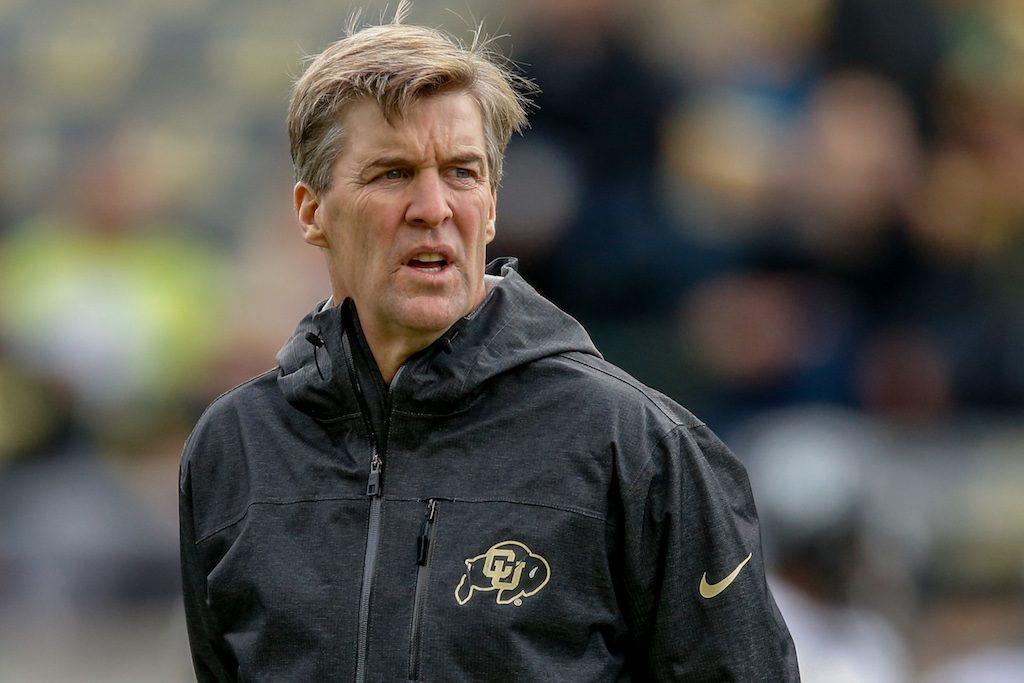 If the only thing you look at is Mike MacIntyre's overall record (19-29) during his four years at the University of Colorado, then his inclusion on this list is laughable. However, when you consider the state of the program in Boulder when he took over, the job he has done is flat-out remarkable. In 2016, MacIntyre has the Buffs ranked in the top-10 nationally for the first time since 2002. They are one win away from their first ever Pac-12 South title, and have an excellent chance at landing a spot in a New Year's Day bowl game.
Now that they have experienced some success on the field, MacIntyre's staff also proves that they can compete on the recruiting trail. If Colorado ends up winning their next two games (resulting in a Pac-12 title), expect to see MacIntyre's name come up as a potential candidate for the Texas job.
6. Kyle Shanahan, offensive coordinator, Atlanta Falcons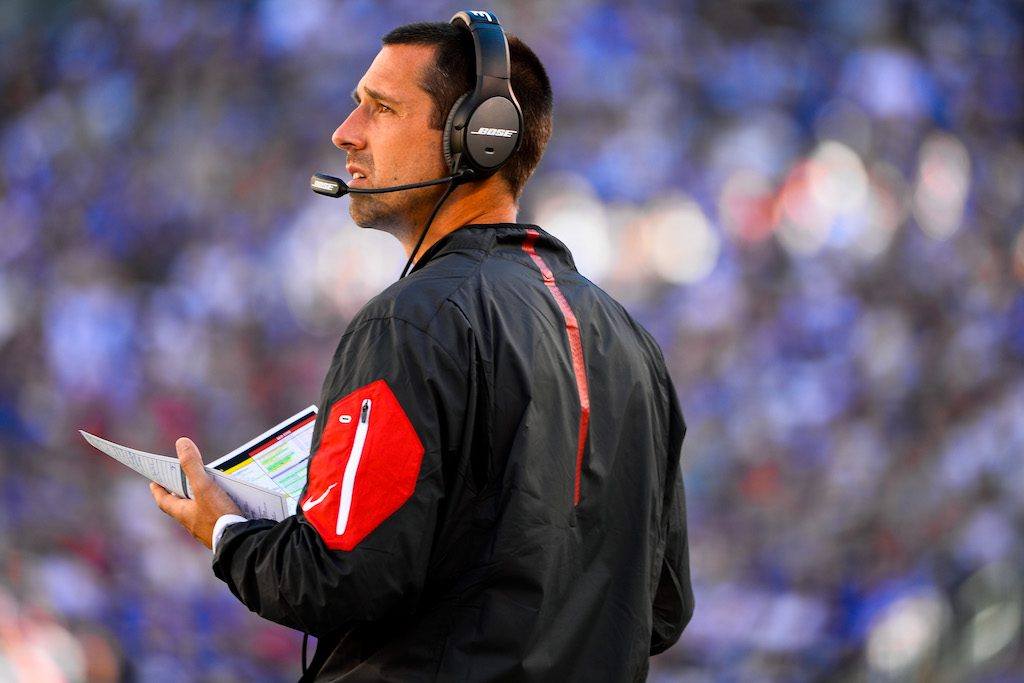 Kyle Shanahan will likely have his pick of the available NFL head-coaching jobs following the 2016 season, which makes him a bit of an unlikely candidate here. However, the only college opening we could see him being interested in is the job at Texas, as the 36-year-old played wide receiver for the Longhorns for two seasons (2001–02). Bottom line: His ties to the University combined with his success this year in Atlanta makes Shanahan a home-run hire for Texas.
7. Tom Herman, head coach, Houston
At this point in time, all signs point toward Tom Herman being Texas's top choice to replace Charlie Strong. In fact, we have a sneaking suspicion that UT officials have already had in-depth talks with Herman's representatives — despite denial of such activity by both parties. The 41-year-old Urban Meyer protégé has been a hot name in the coaching world since the 2015 season (he's likely a top candidate for LSU as well), and is wildly popular in the state of Texas. To us, this pairing seems like a no-brainer.
Statistics courtesy of Sports-Reference and ESPN.