5 Potential Replacements for Chip Kelly as Head Coach of the 49ers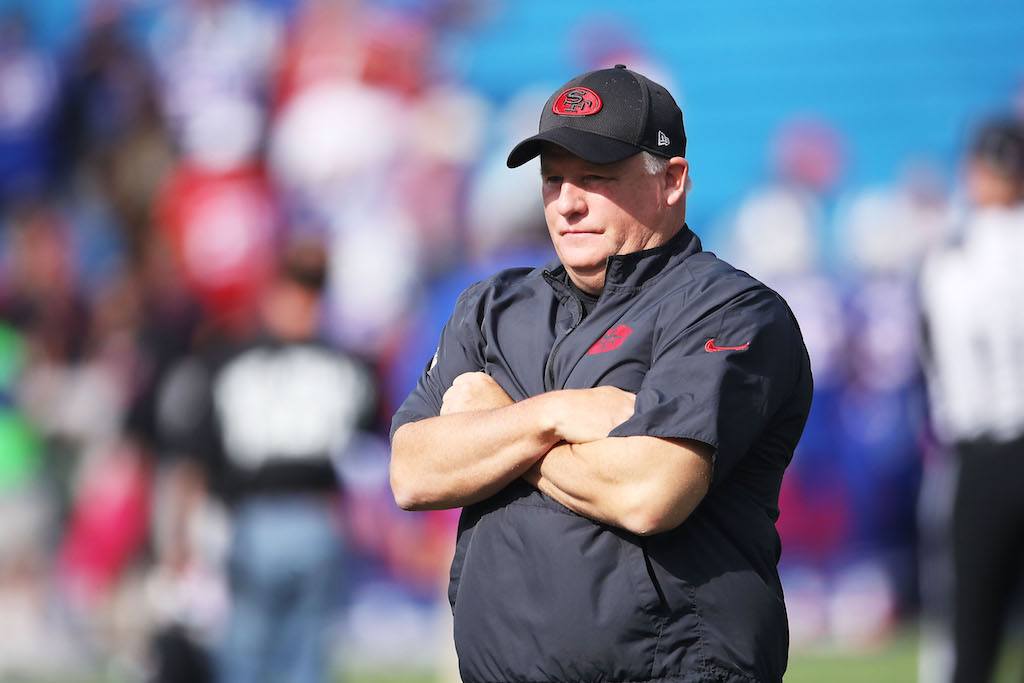 The 49ers have not so quietly started the new year the same way every year since 2014 — with the team's bumbling CEO Jed York firing the head coach. This year, Chip Kelly served as the casualty.
Kelly is now the third Niners' coach to be fired in three years. It marks a historically low point for the Red & Gold, who have taken a nasty swan dive since York sent Jim Harbaugh packing. Things are so bad at the sterile library that is Levi's Stadium that many fans stopped making the trek out to the giant parking lot in Santa Clara, Calif. to watch San Francisco play. There isn't much hope on the horizon either, with York also getting rid of general manager Trent Baalke.
It goes without saying that Santa Clara isn't a desirable destination for a coach, given the team's heavy baggage as well as other, much more appealing coaching vacancies. Nevertheless, somebody must march up and down the sidelines and bark out orders.
Not surprisingly — come on, everyone knew the 49ers would give Kelly the boot over the last weekend — a list has already emerged of candidates for the job. Not to mention that in addition to those names, York may want to explore other prospects in an attempt to find a coach who he genuinely likes (or can stomach for a little less than a full season).
Here is a look at five potential replacements for Chip Kelly.
1. Josh McDaniels, offensive coordinator, New England Patriots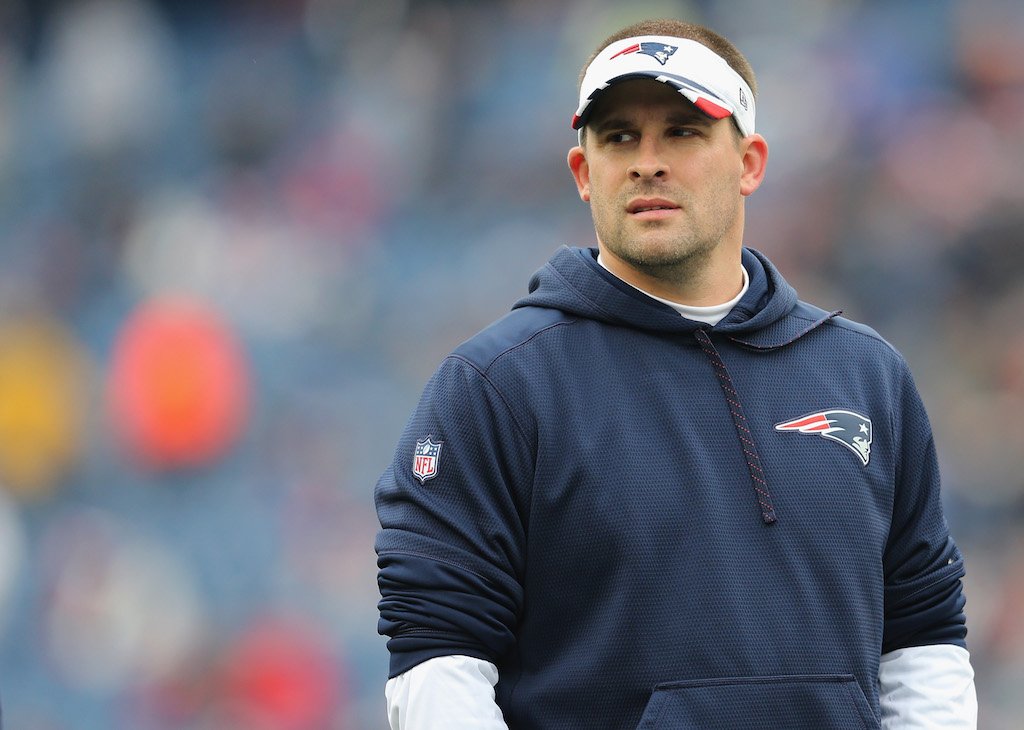 According to Matt Maiocco of CSN Bay Area, Josh McDaniels tops the list of candidates who the Niners are interested in. This isn't surprising given the fact that other teams are also targeting the offensive coordinator, including the LA Rams.
The main argument for McDaniels in Red & Gold is that he did magical things in New England at the beginning of this year when he worked with Jimmy Garoppolo and Jacoby Brissett during Tom Brady's suspension. The makeup of the Niners' quarterback corpse next season is a bit up in the air, with Colin Kaepernick and Blaine Gabbert both potentially leaving. If McDaniels took the Niners job, he could help mold a fresh offense.
Heck, Garoppolo is reportedly available for trade. Wouldn't it be something if the Niners got both a new coach and new QB this offseason? (This is probably a pipe dream given that Garoppolo's price tag is sure to be hefty.)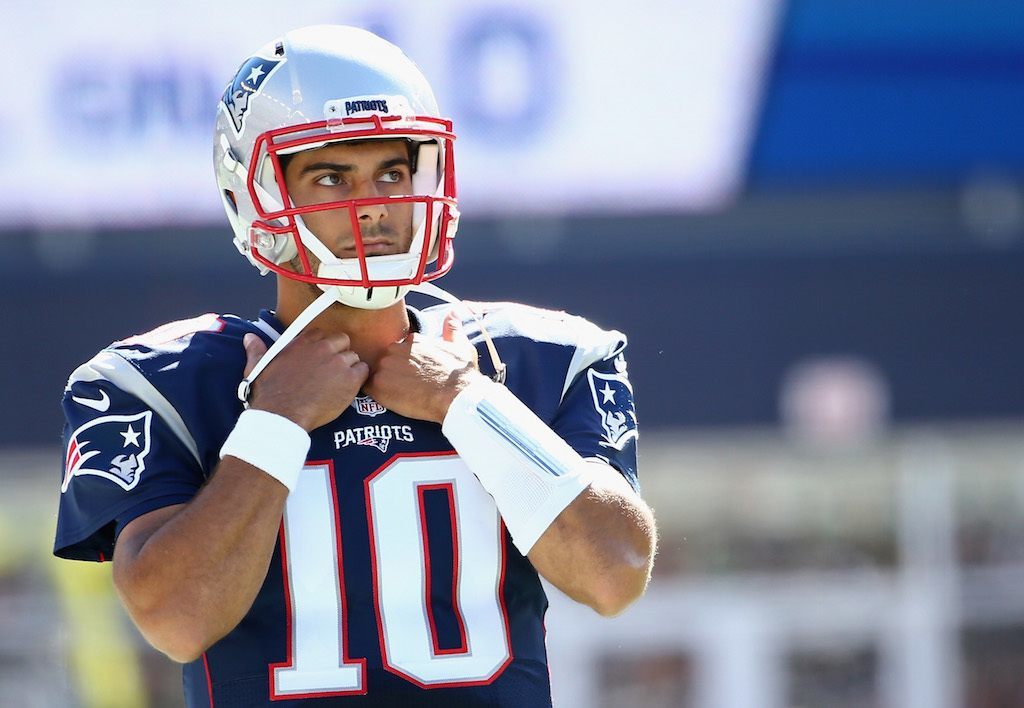 It also makes sense that McDaniels is a top pick for San Francisco because the team is looking to fill the head coach and general manager positions collectively. New England's Director of Player Personnel, Nick Caserio, is reportedly a top pick for GM.
At 40 years old, McDaniels is in his eighth season as the Patriots' offensive coordinator. Since rejoining the team in 2012, New England's offensive has ranked in the top-10 five different years, and led the charge to winning the Super Bowl in 2014.
McDaniels was previously with the franchise from 2001–08, taking on the role of o-coordinator in 2006; he was a big part of the team winning three Super Bowls and four AFC championships during that time. McDaniels left the the Patriots in between that time to serve as head coach of the Denver Broncos; they fired him 12 games into the 2010 season with the struggling Broncos going 3-9 on the season and losing three straight.
2. Doug Marrone, interim head coach, Jacksonville Jaguars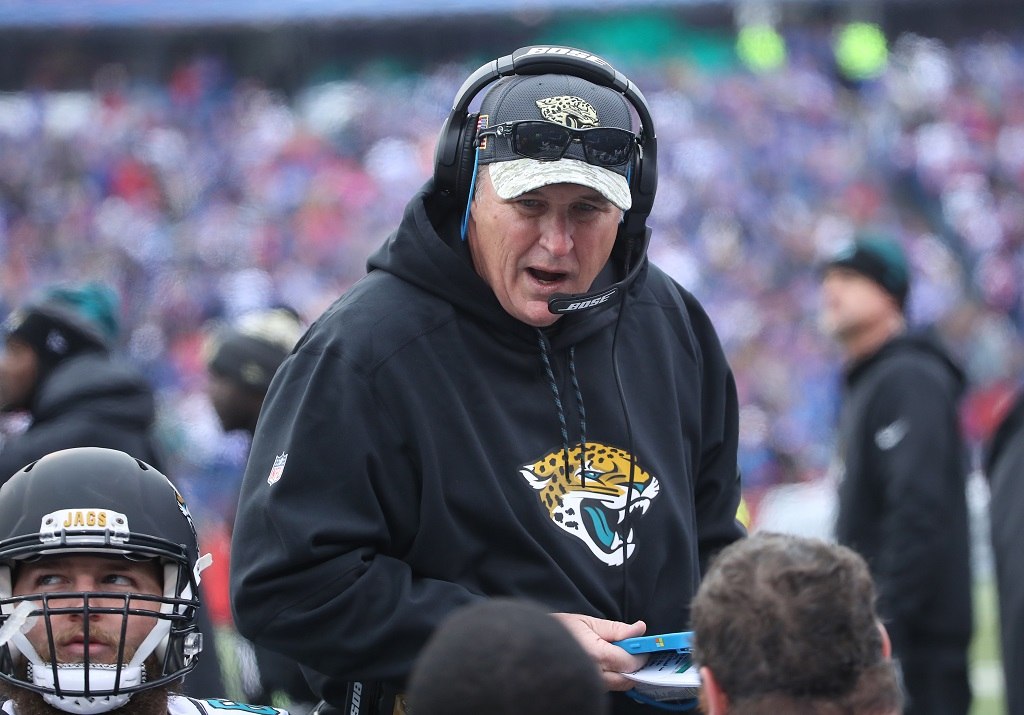 The Niners are just one team interested in Doug Marrone. The current Jacksonville interim has 1-1 record on the Jaguars' sideline after taking over the head coaching post for the final two games of the season. Additionally, he tallied a 15-17 record in two seasons coaching for the Buffalo Bills.
As previously stated though, other teams are considering Marrone as well. The LA Rams reportedly requested to interview him, and he has been heavily tied to the Saints as their potential HC if the Sean Payton trade goes through. Many also speculate that the Jags will keep Marrone, as he wants to interview for the head coach job there, too. But the search appears to be ongoing.
Marrone served as head coach of the Buffalo Bills in 2013 and 2014; a time when the team went a combined 15-17. However the 52-year-old opted out of his contract the following season when team ownership changed. Rumors spread that Marrone's departure resulted from a rough relationship with Bills' general manager Doug Whaley, which makes us wonder what would happen if he didn't get along with the 49ers yet-to-be-named GM,
3. Anthony Lynn, interim head coach, Buffalo Bills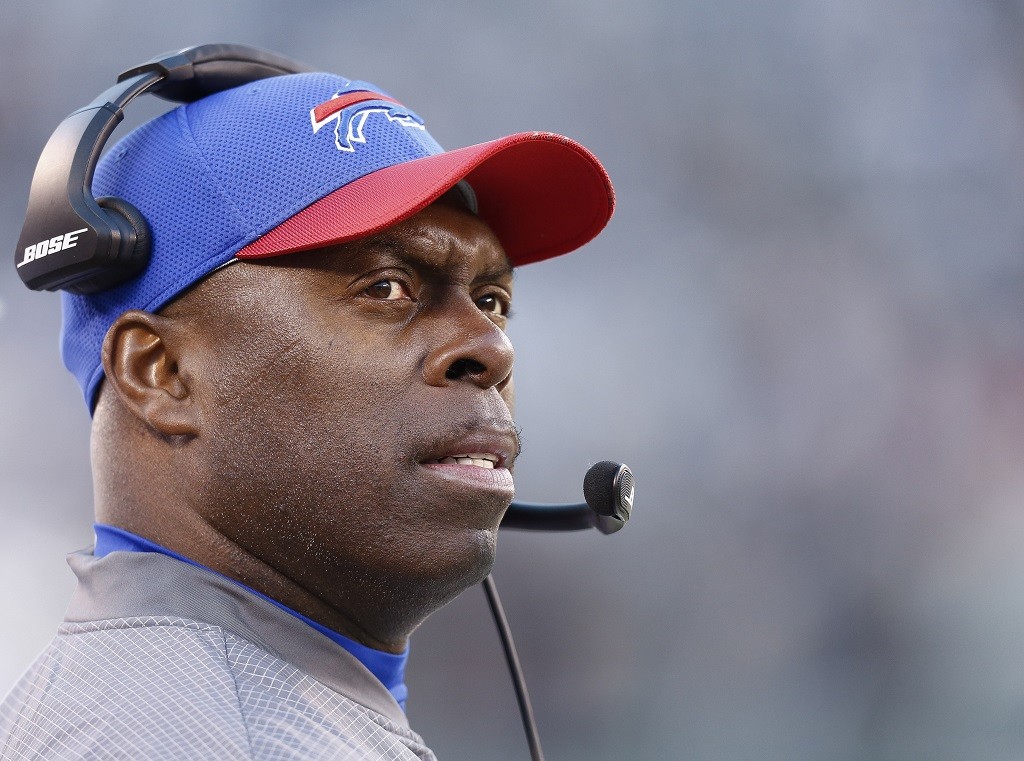 The 49ers and others are eyeing another interim head coach, Anthony Lynn. He an interesting pick given that he interviewed for the open head coaching job last year. Once San Francisco hired Chip Kelly, they interviewed Lynn for the offensive coordinator job.
Although his experience interviewing with the team could be an edge, it doesn't necessarily make the 49ers Lynn's top choice. He served as Buffalo's interim coach following Rex Ryan's exit, and he reportedly wants to stay with the Bills and become the permanent head coach. While it's reported that Lynn is one of Buffalo's candidates, we've seen no recent word on how desirable he appears to them.
Buffalo technically promoted the 48–year–old twice this season. He took over as offensive coordinator in September when Greg Roman was fired, and then became interim HC in December when the team let Rex Ryan go. Lynn started with the Bills in 2015, at which time the team's offense took off, particularly on the ground. His offense had the league's top rushing attack in yards (2,432) and and most yards per carry (4.78).
4. Vance Joseph, defensive coordinator, Miami Dolphins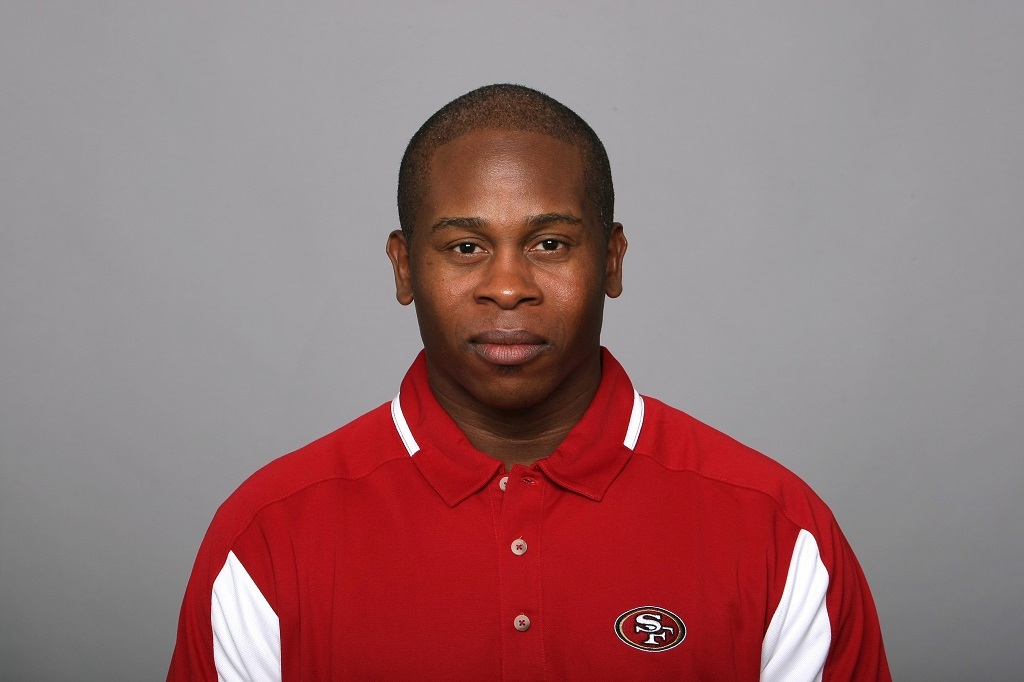 Here's a name that 49er faithful are familiar with: Vance Joseph was on the Red & Gold's coaching staff from 2005–10. During the last couple rounds shopping for a new 49ers HC, the 44-year-old's name has popped back up.
They aren't alone in pursuing him, however. Omar Kelly of the Sun Sentinel reported Monday that the Miami Dolphins received requests from multiple teams to interview Joseph for a HC job. While the exact teams are not identified, the news links Joseph to three of six teams shopping for a new head coach.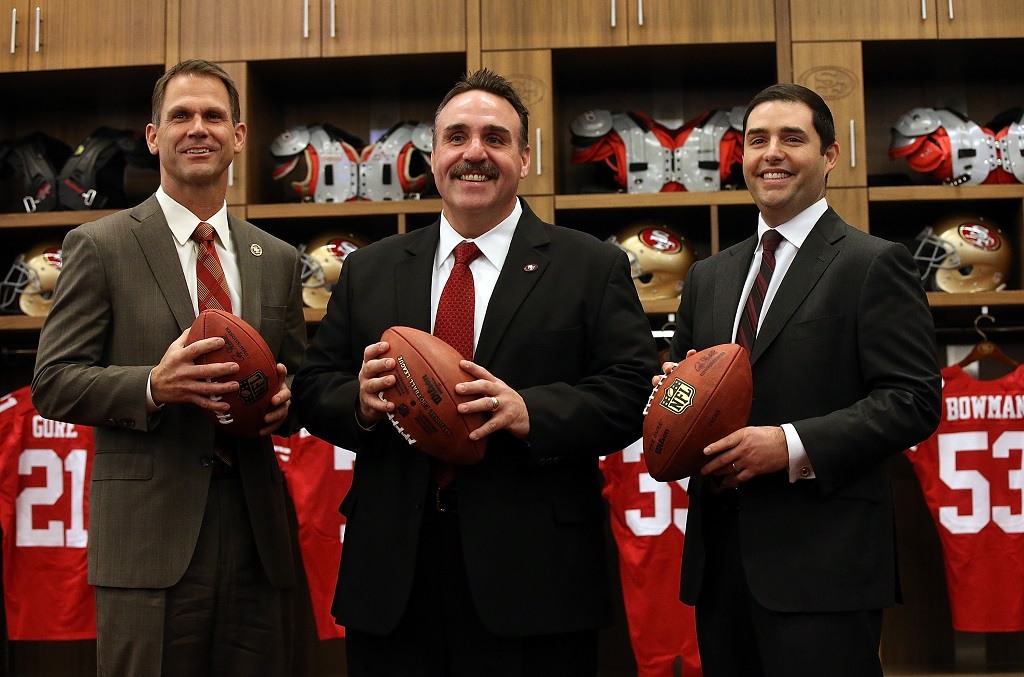 Now Joseph, along with a couple other names on this list, will not be immediately available for San Francisco to interview. The NFL prohibits interviewing personnel whose teams are playing in the playoffs, which includes Miami. In this case, San Francisco and other interested suitors must wait to interview Joseph until they complete this Sunday's AFC wild card game between the Dolphins and Pittsburgh Steelers — and possibly longer if Miami wins.
Since leaving San Francisco — technically accurate because the team still played in San Francisco and not in Santa Clara — Joseph has served on the Houston Texans and Cincinnati Bengals coaching staffs. This was his first season as defensive coordinator for the Miami Dolphins under coach Adam Gase.
5. Tom Cable- offensive line/assistant coach, Seattle Seahawks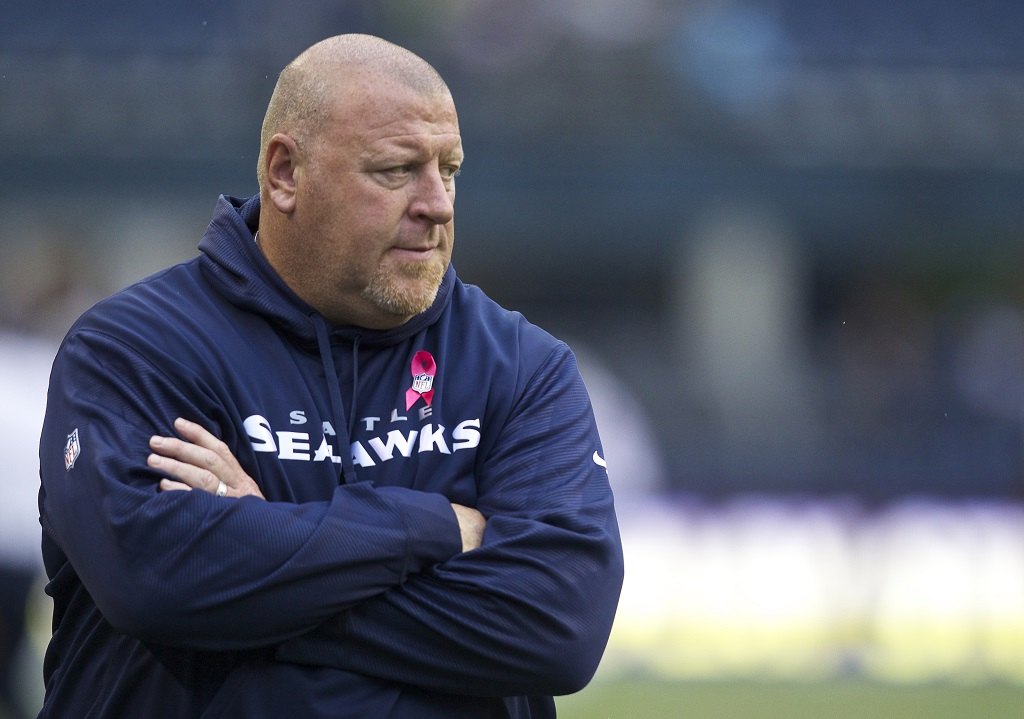 Cable is a familiar face on the Bay Area sports scene, and not just because he hails from Merced, Calif. The Seattle Seahawks offensive coordinator was head coach of the Oakland Raiders. Since leaving the Silver & Black, Cable has served under Pete Carroll as o-coordinator and assistant coach; his time includes the team's win in the 2014 Super Bowl. (Although he didn't have such a bang-up season in 2016, with the Seahawks' o-line struggling.)
The 52-year-old had a number of offensive line coaching jobs before the Raiders tapped him for the job in 2007. After one year he became their head coach during a two-year stint in which Oakland went 17-27. He has worked under Pete Carroll on the Seahawks coaching staff since 2011, participating in two NFC Championship-winning staffs and one Super Bowl-winning staff.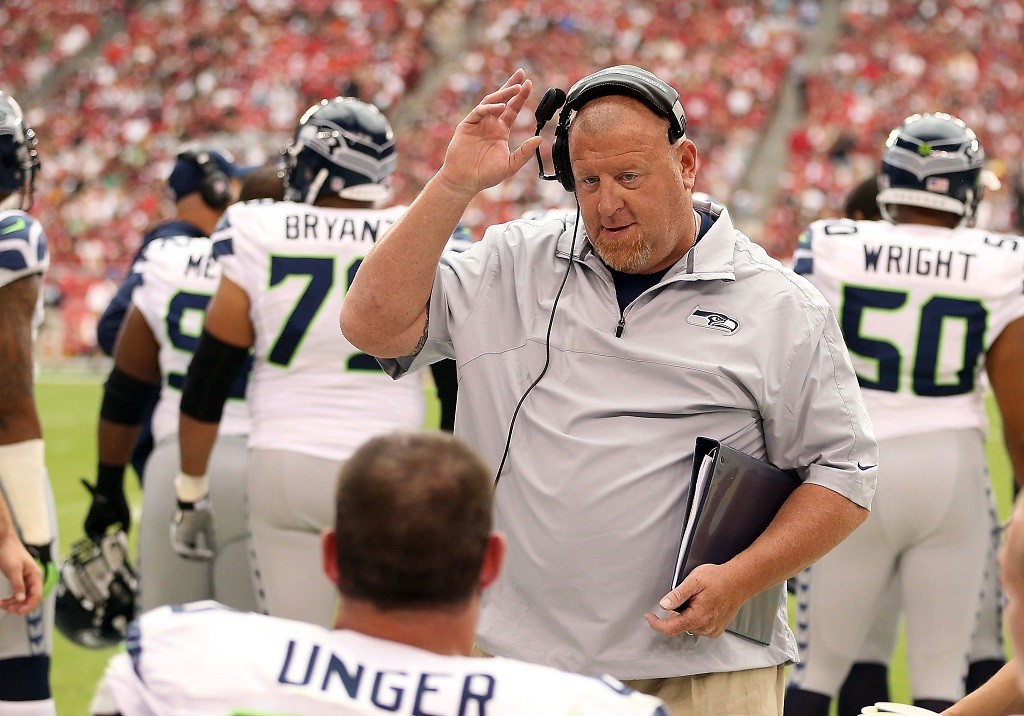 While Cable has a head coaching background, he also comes with a "warning" label that makes him an interesting pick for San Francisco. His two-season tenure with Oakland was peppered with controversy, including an incident in which he punched defensive assistant Randy Hanson and broke this jaw.
The bad behavior didn't stop there, with reports surfacing that two women, including Cable's ex-wife, saying that he had a history of violent behavior toward the opposite sex. The NFL never punished Cable though, and he has continuously denied the domestic violence claims.
The 49ers have had their fair share of scandal over the past couple of seasons, including a domestic violence case involving former player Ray McDonald. Bringing Cable on board would definitely raise the eyebrows of 49er faithful, who already aren't fans of Jed York as he is.
Statistics courtesy of ESPN and Pro-Football-Reference.