5 Potential Replacements for Mark Helfrich at Oregon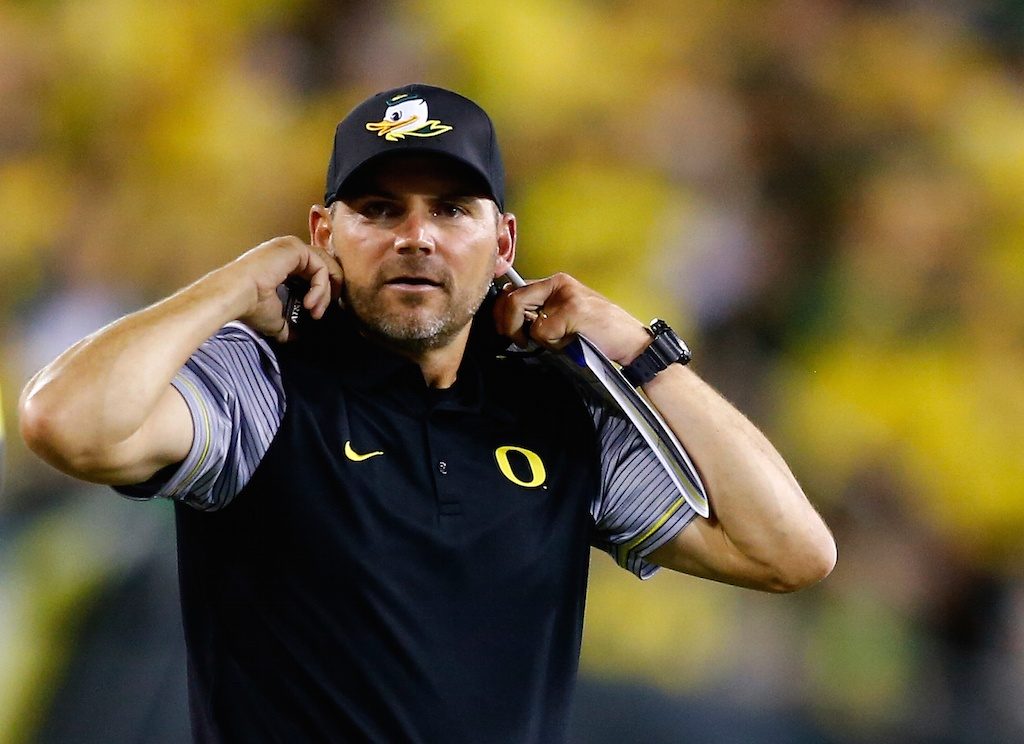 There's a simple reason why the top college football coaches earn big the bucks — they win. And they win often. That, after all, is the name of the game. Unfortunately, sometimes, even the best coaches in the game struggle. Their teams stop performing; they can't pull off a victory in the big game; and just like that, the angry mob comes calling for their head.
This happens a lot in college football. It may not be fair, but then again, no one ever said it was. As hard as it is to believe, especially since the program hasn't fired a head coach since 1976, this situation has officially come to Eugene, Ore. — home of the Ducks' former head coach Mark Helfrich.
In four seasons calling the shots for the Oregon Ducks, Helfrich has experienced plenty of success. He's compiled a 37-16 record (.698 winning percentage), won the Rose Bowl, and taken the program to the national championship game. Yet, things have taken a turn for the worse in 2016. This season, the Oregon Ducks finished the regular season with a 4-8 record, including 2-7 in the Pac-12. For a program with deep pockets, unrivaled facilities, and crazy high expectations, these poor results were simply too impossible to ignore.
After four seasons as the team's head coach (as well as eight years with the program), Helfrich was officially canned. Now Oregon faces the difficult task of finding his successor. While we're sure the search will be exhaustive, if you ask us, these five candidates would make excellent replacements.
1. Lane Kiffin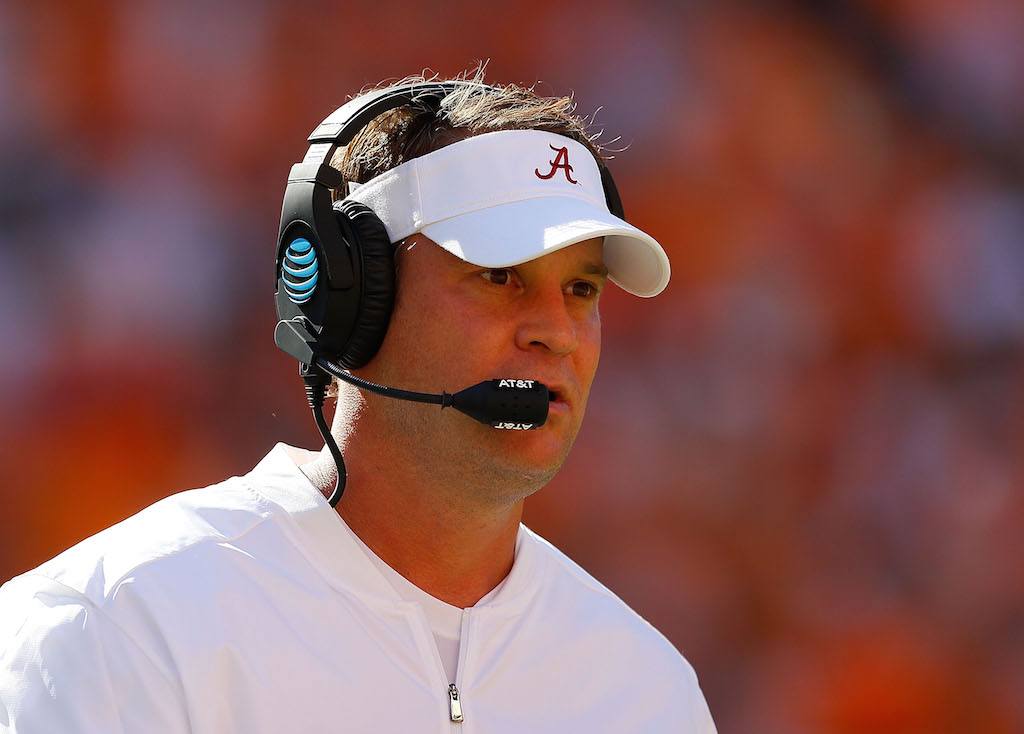 What Lane Kiffin has done since becoming the offensive coordinator at Alabama is nothing short of spectacular. He will be a college football head coach soon enough; it's only a matter of time. Under his guidance, the Tide have evolved into one of the most balanced, versatile, and, lethal offenses in the country. Whether its pummeling you on the ground or unleashing havoc through the air, Alabama can beat you in a multitude of ways, courtesy of the confidence, creativity, and new life Kiffin has breathed into that side of the ball. Forget about the guy who bombed the last few times he was in the big seat, this is a changed man. Someone will get a fantastic head coach in Lane Kiffin. Why not the Oregon Ducks?
2. Les Miles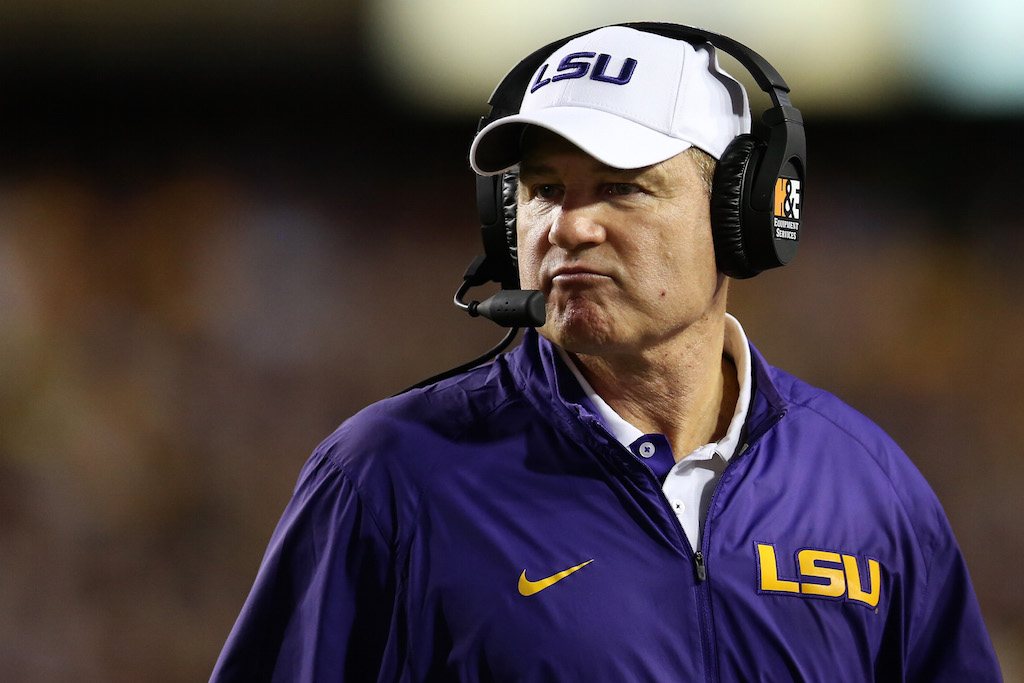 The time came for Les Miles and LSU to part ways, but that doesn't change the fact that he's a hell of a football coach. During his 12 seasons with the Tigers, Miles amassed a record of 114-34 (.770 winning percentage), experienced seven seasons of 10-plus wins, and led the program to a national championship back in 2007. We already know he plans to coach again, as Miles told Dan Patrick the following:
I don't golf. I play no tennis. I enjoy shooting the gun; I don't necessarily like to point it at animals. I play cards, not very well. But what I have done for probably 12 to 14 hours a day for the last number of years is coach football. So I would have a difficult time not being involved in the game and not being a coach.
Given his exceptional resume, you'd have to think Miles will have plenty of head-coaching offers to choose from. If they're smart, the Oregon Ducks would be among them.
3. Bobby Petrino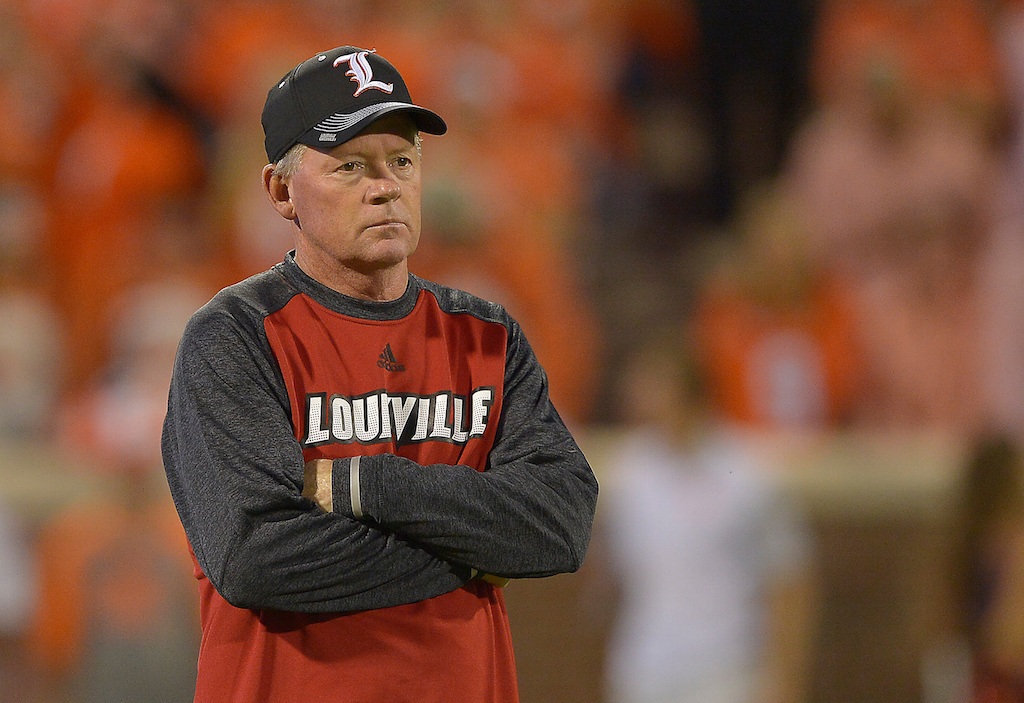 Bobby Petrino has found himself embroiled in more controversies than you'd like from your head football coach, but from an X's and O's standpoint, the guy still remains one of the best in the business. In 2016, his Louisville Cardinals are 6-1, ranked No. 5 in the AP poll, and are putting up 52.6 points per game (first of 128) behind presumptive Heisman frontrunner and quarterback Lamar Jackson. Considering Petrino has gone 106-40 for his career as a head coach, including 64-19 (.771 winning percentage) at Louisville, this should hardly come as a surprise. If the Oregon Ducks find themselves in need of a new head honcho, it'd be wise to gauge Petrino's interest.
4. Scott Frost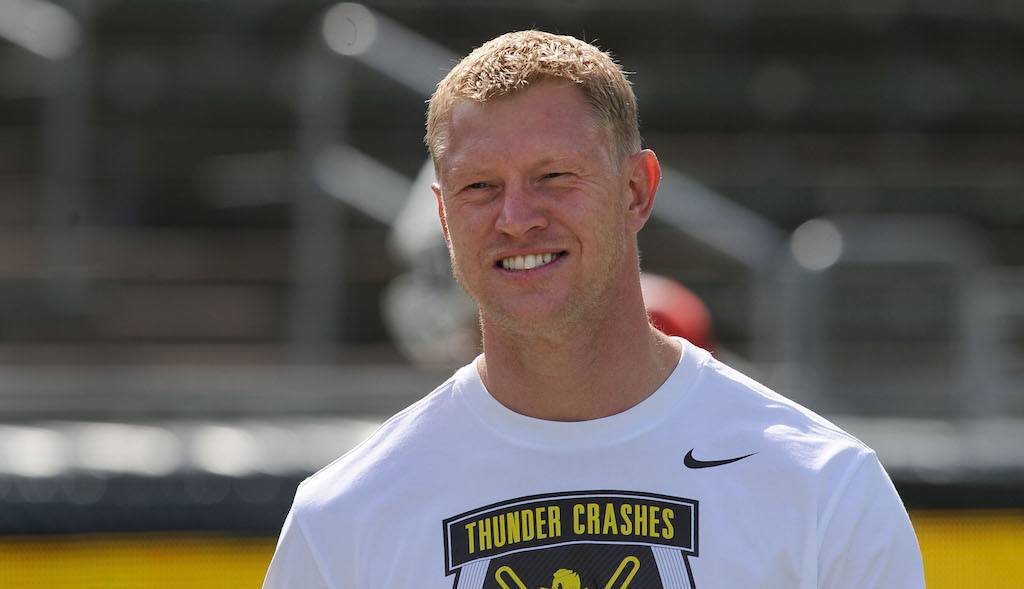 If the Oregon Ducks bring back one of their own, they could do far worse than former offensive coordinator Scott Frost. Now in his first season as the head coach at Central Florida, Frost has led the Knights to a 4-3 record, including 2-1 in conference play. The team is currently putting up 28.1 points per game, and most importantly, is making football at the program fun again. Sometimes, in order to move forward, you must go back. Oregon might want to heed this advice.
5. Chip Kelly
Speaking of "going back," the Oregon Ducks should do everything in their power to convince Chip Kelly to return to Eugene. As much as he wants to succeed in the NFL, Kelly's style, tactics, and overall way of thinking suits the college game. Kelly was 46-7 (.868 winning percentage) in his four seasons at Oregon, winning two major bowl games in the process.
Meanwhile, thanks to a 1-6 start in his first season with the San Francisco 49ers, Chip is now a combined 27-27 in his four seasons at the professional ranks. If he's not already on the hot seat, he will be soon enough. The Niners may not be interested in keeping Kelly around, but we know one place that would be happy to have him back. Just ask Dorothy; there's no place like home.
Statistics courtesy of SR/College Football and ESPN.