5 Potential Replacements for Tom Herman at Houston
In a general sense, the life of a head coach is relatively simple. If you win games and have loads of success, you get rewarded. If you fail to do either of those two things, you're back on the unemployment line. Which is why when Charlie Strong was unable to return Texas Longhorns football back to its previous glory, his dismissal as the team's head coach was less of a shock and more of a formality.
Enter Tom Herman, whose success at the University of Houston (22-4 in two seasons) landed him his "dream job" — more specifically, Strong's old job — and the golden opportunity to resurrect a program that, unfortunately for diehard fans and billionaire boosters, continues to remain relevant because of its "name" rather than any recent on-field accomplishments. Sorry, but the truth hurts.
Still, now that Herman has taken his talents to the University of Texas, the big wigs at Houston find themselves with the all-important task of selecting his replacement. While the vacancy is sure to garner much attention, given the team's success over the last few seasons, we think the Cougars would be wise to have these five names on their radar.
1. Todd Orlando
If Houston is looking to keep the position in house, then naming Todd Orlando the next head coach would be the way to go. Orlando has served as the Cougars' defensive coordinator over the past two seasons, and has been named the team's interim head coach for its upcoming bowl game. For all we know, Houston is hoping to make a big splash with its next head-coaching hire. However, there is something to be said for maintaining continuity. Considering that the school is planning on interviewing Orlando for the position, perhaps it feels the same way.
2. Dana Holgorsen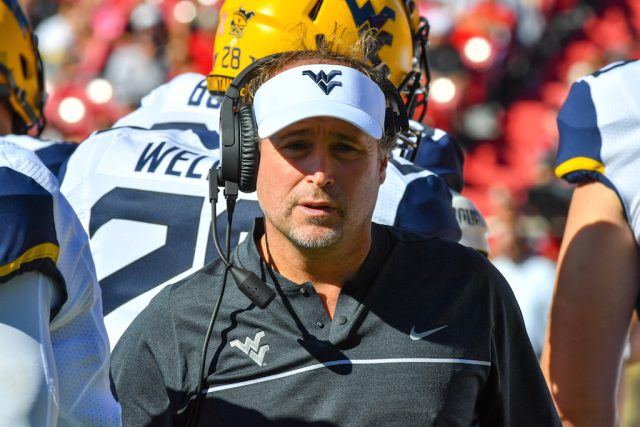 According to Joseph Duarte of the Houston Chronicle, the university is planning on reaching out to West Virginia head coach Dana Holgorsen about the open position. In his six seasons with the Mountaineers, Holgorsen has a 45-30 record, amassed a .600 winning percentage, and has taken the team to four bowl games (winning two of them). Although a source informed ESPN that it is "highly unlikely" Holgorsen would leave a Power Five program to take over at Houston, he does have ties to the university, having served as the team's offensive coordinator/quarterbacks coach in 2008–09. Who knows, perhaps a sense of nostalgia is enough to lure Holgorsen back to Houston.
3. Art Briles
From an X's and O's standpoint, Art Briles is exactly the sort of head coach Houston desires. Not only is he familiar with the team, having coached the Cougars from 2003–07, but he went on to turn the Baylor Bears into a powerhouse program, amassing a 65-37 record (.637 winning percentage) in eight seasons on the job. Unfortunately, his tenure at Baylor ended amid a massive scandal, and his hiring could turn into a public relations nightmare for the university. Said Tilman Fertitta, Houston's board of regents chairman, about Briles's chances: "I would love for Art Briles to be on our super-short list. But until, or if, or when we can ever get full clarity, I can't see us going there."
4. Lane Kiffin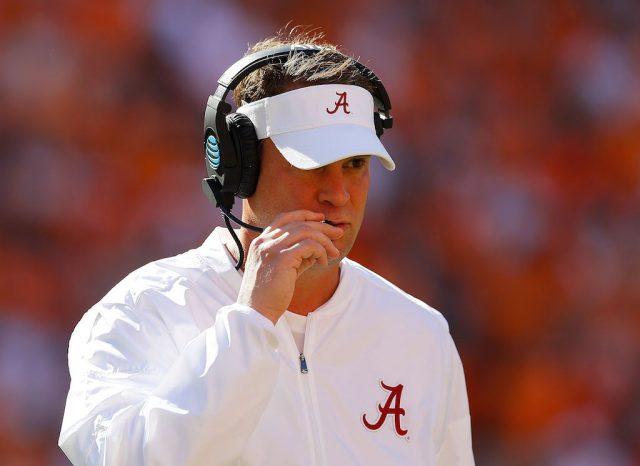 You're not going to find a hotter head-coaching candidate in college football than Alabama offensive coordinator Lane Kiffin. In the three seasons since joining Nick Saban's staff, the 41-year-old has transformed the Tide's offense into one of the most potent and balanced attacks in the country. Kiffin's been linked to a few openings already, and it's been reported that LSU's recently-hired head coach, Ed Orgeron, is hoping to convince him to sign on as the Tigers' new offensive coordinator; a move we believe would be downright idiotic. It's only a matter of time before Kiffin gets another chance to sit in the big seat. We'll know soon enough if that opportunity comes by way of the Houston Cougars.
5. Les Miles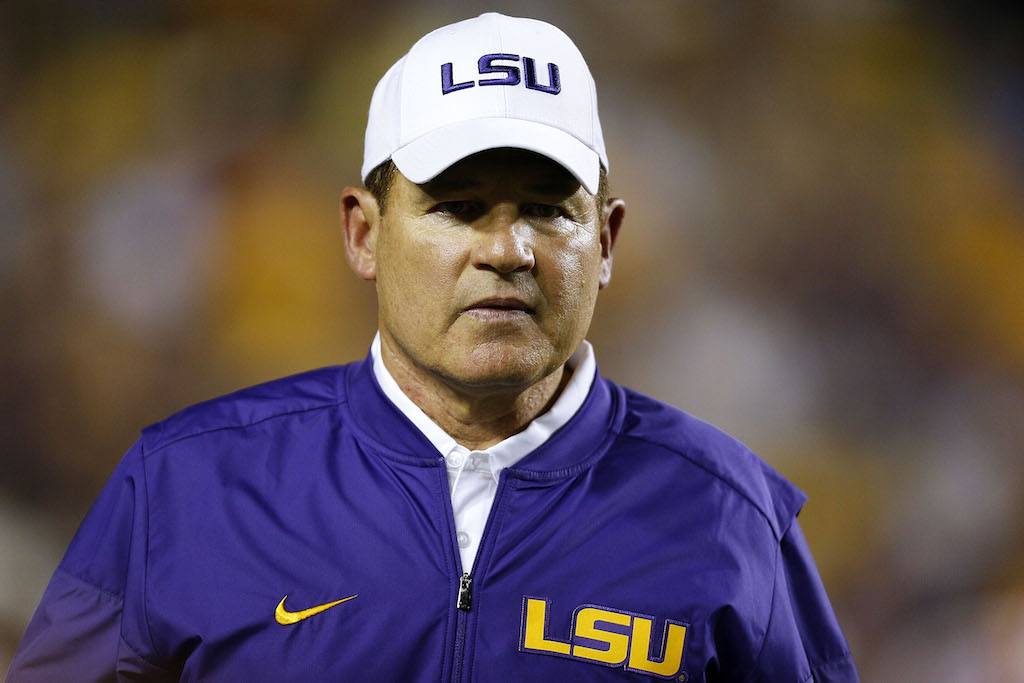 Let's not beat around the bush, Les Miles is going to be heavily considered for the Cougars' coaching position. He went 28-21 during his four seasons at Oklahoma State and finished with a 114-34 mark in 12 seasons as LSU's head coach; a stint that included a BCS championship in 2007. When asked about Miles, Fertitta had this to say: "I think we have some interest in him, and he has interest in us. I'm not saying he's No. 5 on the list or No. 1 on the list. He's just on the list." We're more inclined to believe that Miles falls somewhere closer to the latter.
Statistics courtesy of SR/College Football, ESPN, and the Houston Chronicle.