NFL: Predicting the Most Productive Rookie Tight Ends in 2016
The 2016 NFL Draft class was loaded with skilled wide receivers, had some intriguing running back talent and, of course, showcased plenty of defensive names who moved the needle. What about the tight end position?
While we haven't seen rookie tight ends drafted nearly as many other positions, this doesn't mean they can't produce in fantasy football pretty much right out of the gate. It's tough to gauge, but we're going to predict the most productive rookie tight ends for 2016.
We saw four TEs go in the first four rounds of the draft this year. It's time to rank their fantasy production, just as we did with the rookie wide receivers and running backs.
4. Nick Vannett, Seattle Seahawks (third round)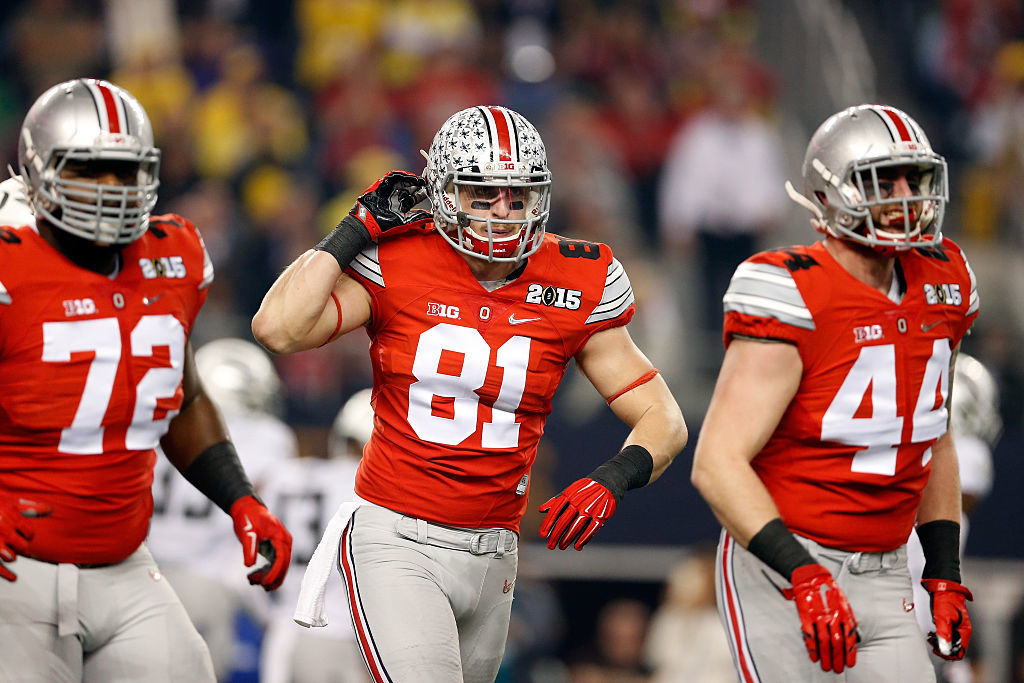 While the Seahawks have Jimmy Graham, there's still reason to believe that Nick Vannett should have some type of a rookie impact. Graham may not be fully ready to go when Week 1 rolls around due to the torn patellar tendon he suffered in 2015, which could result in Vannett getting a bit of extra work.
From there, it will be tough for him to carve out much of a role in 2016, largely due to the fact that Graham is undoubtedly the No. 1 tight end on the roster and will get the bulk of the snaps.
3. Hunter Henry, San Diego Chargers (second round)
While Hunter Henry was the first tight end selected, it seems likely that the Chargers made this pick in order to have a plan for the future. They re-signed Antonio Gates to a two-year, $11 million deal this offseason, so the expectation is that he'll remain as the No. 1 option for Philip Rivers.
With that said, the team did lose Ladarius Green, so Henry could step in and fill that void. Either way, Henry should be able to make some form of impact for the Chargers. From a fantasy perspective, however, he will be a much better option when Gates decides to call it a career and pass the torch to him.
Henry will be a fun name to watch. He is a talented pass-catcher who caught 51 passes for 739 yards and three touchdowns in 2015 with Arkansas.
2. Tyler Higbee, Los Angeles Rams (fourth round)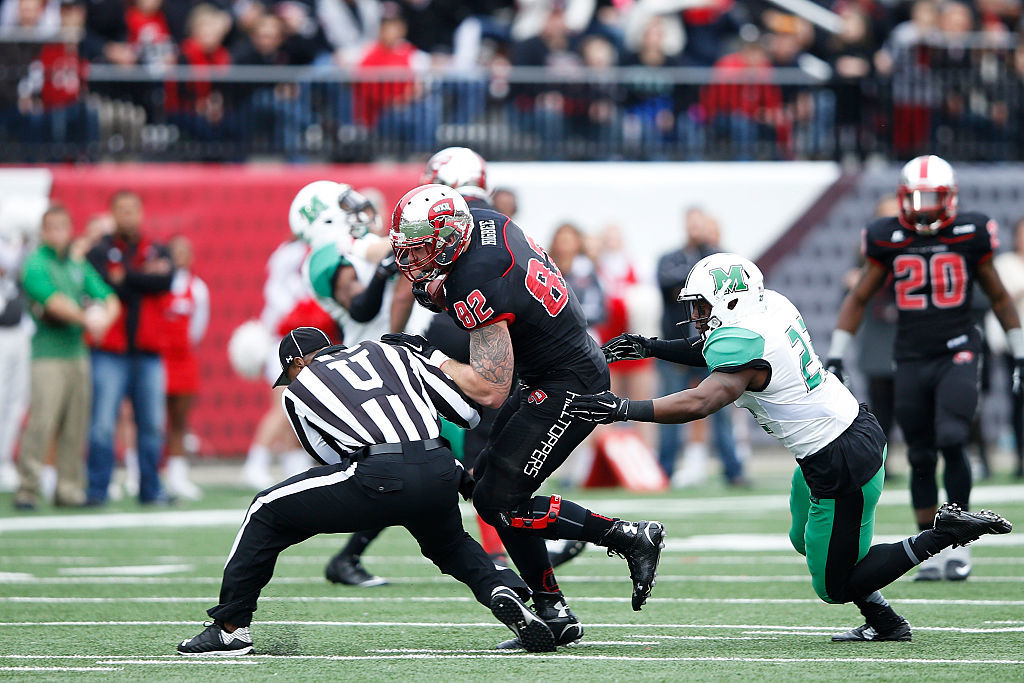 If not for the off-field issues, Tyler Higbee would likely have been drafted much higher than the fourth round. He now enters training camp as an interesting option to push 28-year-old Lance Kendricks for the No. 1 tight end role in 2016.
While Kendricks has had some solid seasons as a backup, it'll be interesting to see if he can grab hold of the starting spot, or if the intriguing rookie winds up taking it over. Higbee really turned the corner during his senior season at Western Kentucky, as he caught 38 passes for 563 yards and eight touchdowns.
The 23-year-old's ability to stretch the field with his speed and playmaking ability will be great for the Rams offense. As far as fantasy goes, if Higbee wins the job, we can see him as a great sleeper option for your draft as someone who could produce pretty early on.
1. Austin Hooper, Atlanta Falcons (third round)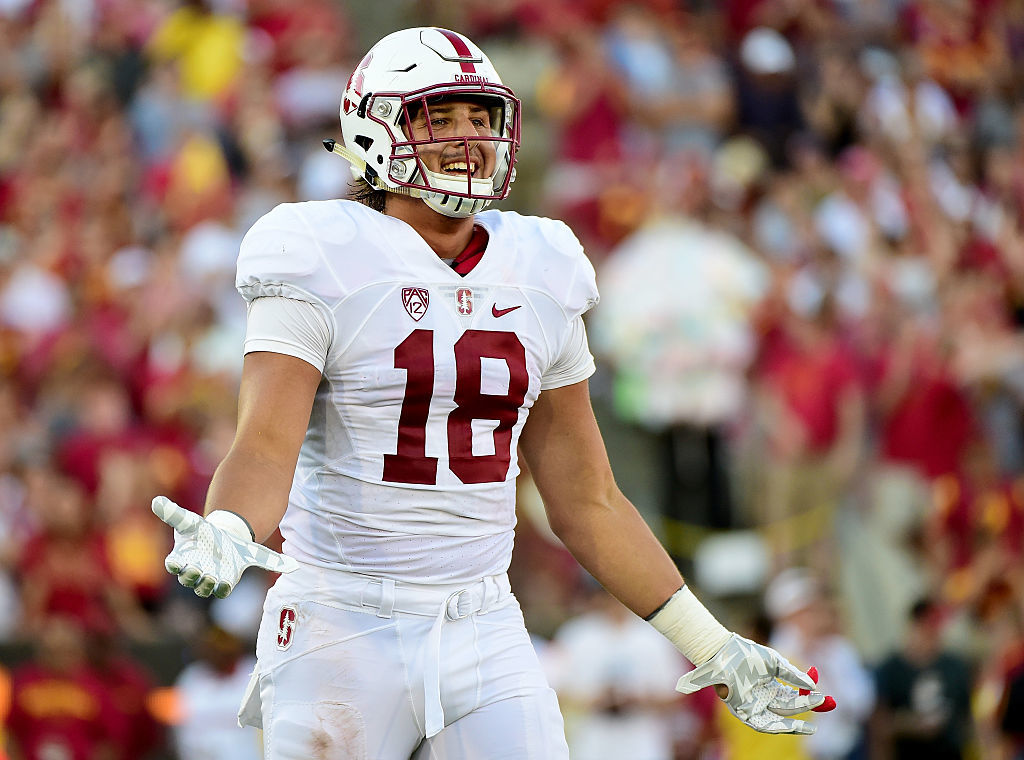 While 2016 is the final season that veteran Jacob Tamme is under contract with the Falcons, the team knew that they had to address the tight end position this offseason. They did just that with Austin Hooper, the former Stanford Cardinal.
Hooper left school after playing just two seasons, but he totaled 74 receptions for 937 yards and eight touchdowns. It's obvious that he can change the game as a pass-catcher. The Falcons hope to get immediate production out of him, especially since Matt Ryan loves connecting with tight ends — things haven't been the same ever since he lost Tony Gonzalez.
Tamme was solid last year, catching 59 passes for 657 yards and a touchdown, but Hooper could step in and take things to another level for Atlanta's offense. If he proves early that he can ease the pressure off Julio Jones and the running game, then expect Hooper to see plenty of playing time. A bit of a sleeper at tight end in fantasy? Sounds like it.
Statistics courtesy of ESPN.com and Pro-Football-Reference.com. Contract info courtesy of Spotrac.com.