NFL: Predicting How Rookie QBs Will Produce in 2016
While the No. 1 overall pick in the 2016 NFL Draft, quarterback Jared Goff, is a favorite to win the Offensive Rookie of the Year award, this doesn't mean that other rookie QBs aren't set to produce as well. Sure, Goff seems like he'll be the top passer from the draft class, but there are quite a few players who could see extended playing time after just a few weeks of play — or possibly sooner. Here, we predict how rookie QBs will produce this coming year, starting with none other than Goff.
Jared Goff, Los Angeles Rams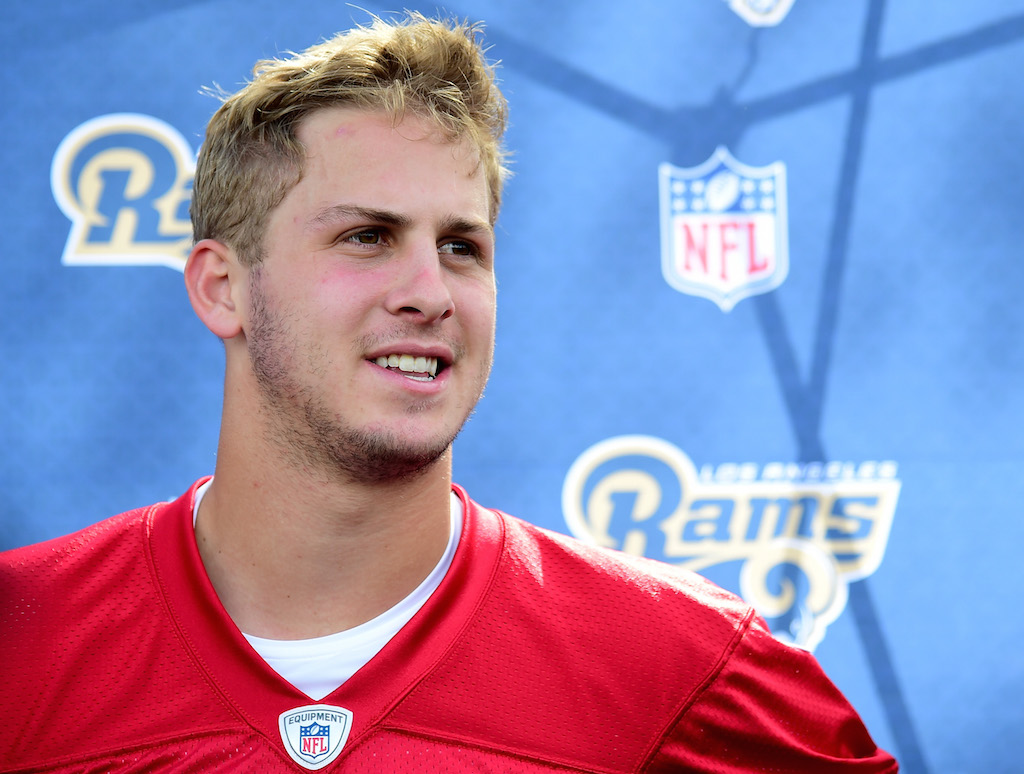 Prediction: 16 games started, 3,300 passing yards, 22 touchdowns, 14 interceptions
While the upside is pretty tremendous for Jared Goff, it will take him a bit of time to get going. The good news for Goff is that he has a running back in Todd Gurley, who will take a whole lot of pressure off him.  The Los Angeles Rams won't ask Goff to throw the ball a ton, but he'll still be able to put up some solid rookie numbers. As you can see, we expect him to find the end zone a fair amount, but to run into a fair number of interceptions as well. The interceptions expectation would likely be a bit higher if we expected him to throw the ball more than he likely will.
Carson Wentz, Philadelphia Eagles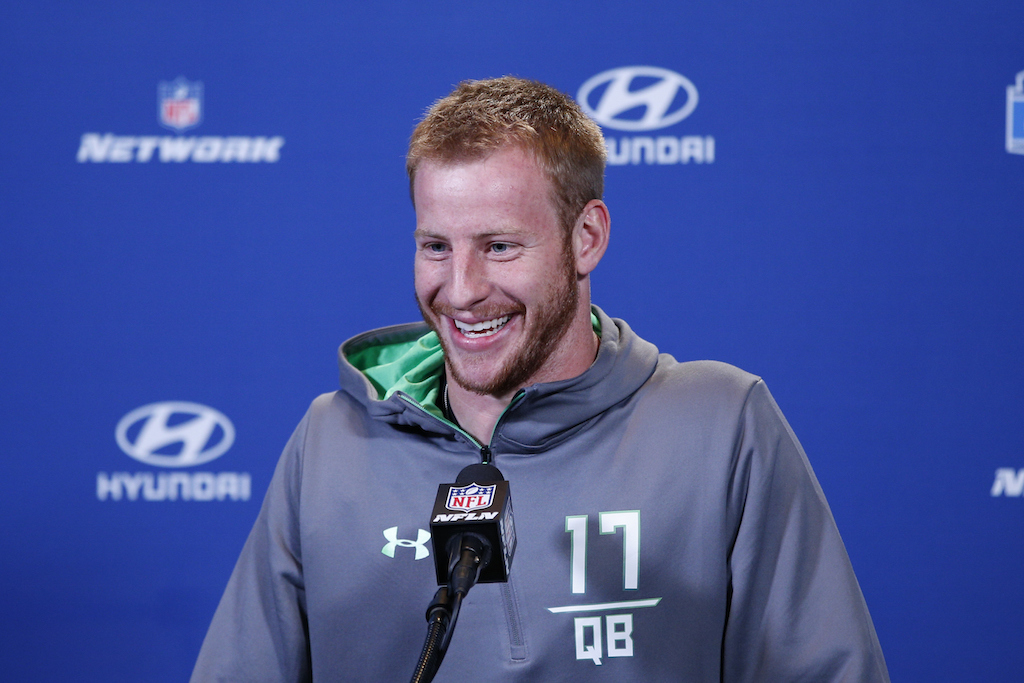 Prediction: 8 games started, 1,400 passing yards, 10 touchdowns, 7 interceptions
As much as the Philadelphia coaches want to make it seem like they just want a hungry Sam Bradford out there holding things down until it's Carson Wentz time next year or the year after, that's not happening. The minute that Bradford begins struggling (and he will), the fans will be all over the team to make a change to Wentz. And to put it simply, you don't make a move like the Eagles did for a quarterback just to let him sit on the bench and watch his team fail.
Wentz will play in 2016, but it may not be right away, and in the end, he'll have an up-and-down campaign. Have no fears though, Eagles fans, because Wentz's upside is tremendous. As for when he gets under center, well, that's the great debate. After a Week 8 game against the Dallas Cowboys in prime time would make a lot of sense. From there, Wentz will put up mixed reviews, but he will leave the fanbase excited for the future.
Paxton Lynch, Denver Broncos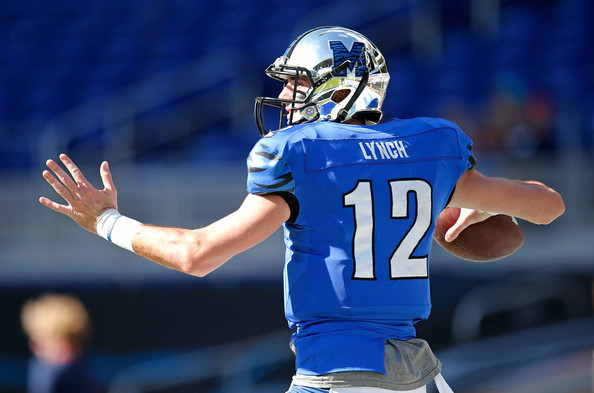 Prediction: 12 games started, 2,300 passing yards, 14 touchdowns, 10 interceptions
Paxton Lynch is stepping into an offense with quite a few playmakers, which should help make his life a bit easier. Demaryius Thomas and Emmanuel Sanders will work wonders for Lynch, and we'll be a bit bold and assume he starts after a two-game road stretch in Weeks 3 and 4 against the Cincinnati Bengals and Tampa Bay Buccaneers.
This comes with the potential that the Broncos may start out 1-3 over their first four games, with a tough slate to start. If Mark Sanchez struggles, don't think for a second that Denver would hesitate to make the switch. Lynch's first start would then come in front of the home fans against the Atlanta Falcons.
Cody Kessler, Cleveland Browns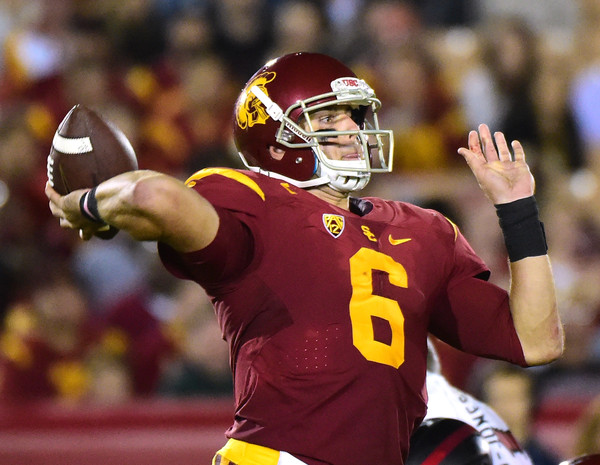 Prediction: 4 games started, 850 passing yards, 4 touchdowns, 4 interceptions
We understand that Browns head coach Hue Jackson has some kind of intriguing love with Cody Kessler as a player, but it's hard to see right now. Maybe Kessler will wind up being a great pick in the third round, but he's definitely not ready to play and produce from day one.
In this scenario, we assume that the Browns are out of it when their Week 13 bye rolls around, so they decide to give him an opportunity to play over the final four games of the season. Unfortunately, three of those games come against the Cincinnati Bengals, Buffalo Bills, and Pittsburgh Steelers. Don't expect any of those teams to take it easy on Kessler in his first NFL moment.
Rookie QBs who may play, but it's unlikely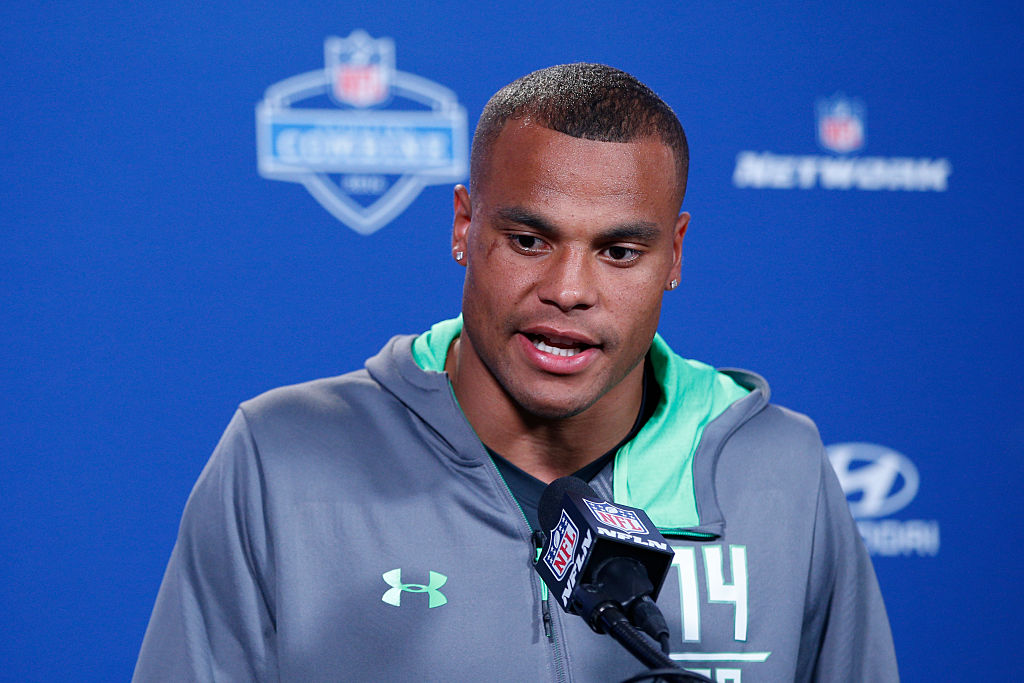 Christian Hackenberg, New York Jets
We're assuming the Jets either bring back Ryan Fitzpatrick, or Geno Smith actually improves. We'll bet on the first one.
Cardale Jones, Buffalo Bills
The Bills are really going to want to play Cardale Jones, but Tyrod Taylor will keep this team in contention, which won't allow it to happen.
Dak Prescott, Dallas Cowboys
It would likely take an injury to Tony Romo, which isn't completely out of the question.
Jacoby Brissett, New England Patriots
Jimmy Garoppolo would have to get injured during Tom Brady's suspension for this one to happen.
Statistics courtesy of ESPN.com.