NFL: 3 Bold Predictions for the New England Patriots in 2016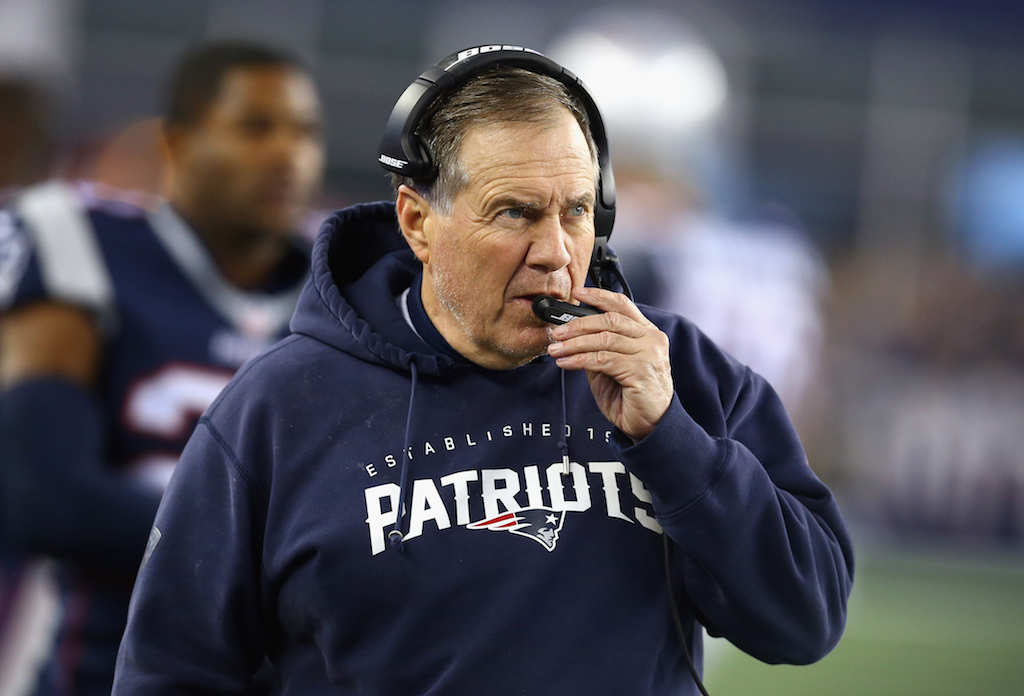 The New England Patriots have become a staple of consistency and success over the past 15 years. During that time, the team has not only made the playoffs in every year except two, but they've won four Super Bowls while making it to two more along the way.
The team's combined regular-season record over the 15 years? A ridiculous 182-58. It's tough to get much better than that, as this team has failed to win double-digit games just once over that span, finishing with a 9-7 record back in 2002. It's been the Bill Belichick and Tom Brady show, and it will continue rolling in 2016.
While the Patriots are always a Super Bowl favorite, we're going to make a few bold predictions for the team this year, touching on how we think New England will do without Tom Brady for the first four games. Let's kick things off there, because there's no better player to talk about right now than Jimmy Garoppolo.
1. Jimmy G goes 4-0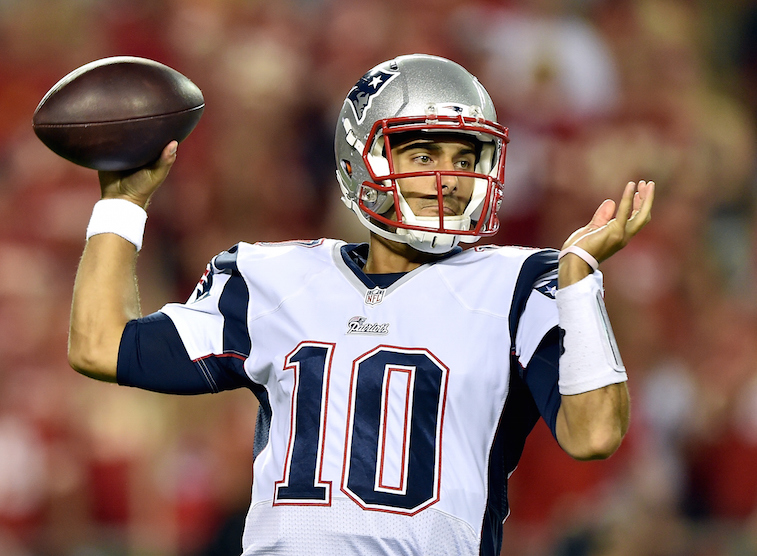 Let's be honest here: prior to kickoff, you could have made a convincing argument for the Arizona Cardinals in their opening game against the Patriots on their home field.  In fact, it wouldn't have been terribly surprising to see the Cardinals starting out 5-0 on the season, but (obviously) that wasn't meant to be, as  Garoppolo lead the Patriots to a victory on the road against the Cardinals.
Then, he'll help the Pats knock off the Miami Dolphins, Houston Texans, and Buffalo Bills to start out 4-0 before it's Brady's time to return. Garoppolo will make himself some serious money during that stretch, winding up with a nice chunk of change in the coming seasons. Way to go, Jimmy, you got the Patriots off and running to start the 2016 season.
2. Rob Gronkowski matches career high in touchdowns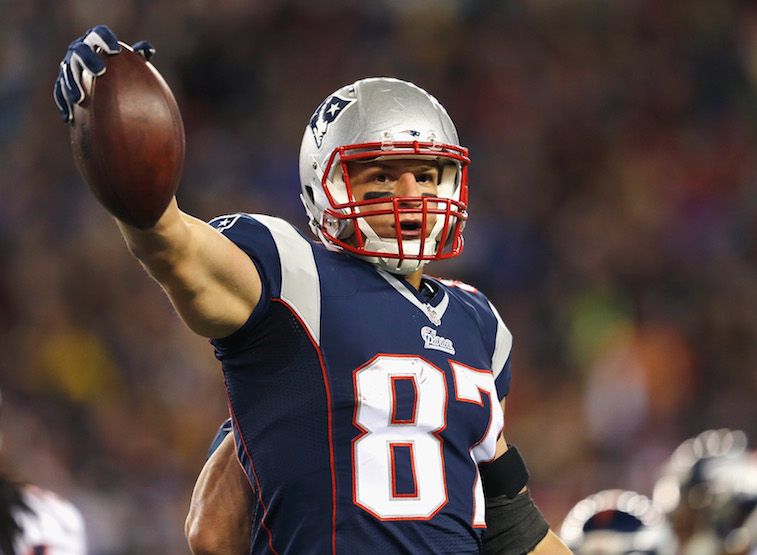 Not only will Rob Gronkowski lead the league in touchdowns, but he'll match his career best, which occurred back in the 2011 season. At that time, Gronk scored 17 touchdowns and finished with career-bests in receptions (90), and yards (1,327). It was a superb season for the Pro Bowl tight end, but it's also the last season he was healthy.
Gronkowski missed at least one game in each of the next four seasons while suffering multiple injuries, with some being more serious than others. Sure, he will take some big hits (and he missed Week 1 with a hamstring issue), but overall this season his health doesn't seem to be much of a concern.
This alone makes him one of the most dangerous players in the NFL, and he seems poised to be in for a gigantic season. But just how gigantic are we talking? We believe it'll be the best of his career, and that he'll not only top the 1,327 yards from 2011, but also match his 17 touchdown total.
3. Tom Brady tops 4,000 yards… in 12 games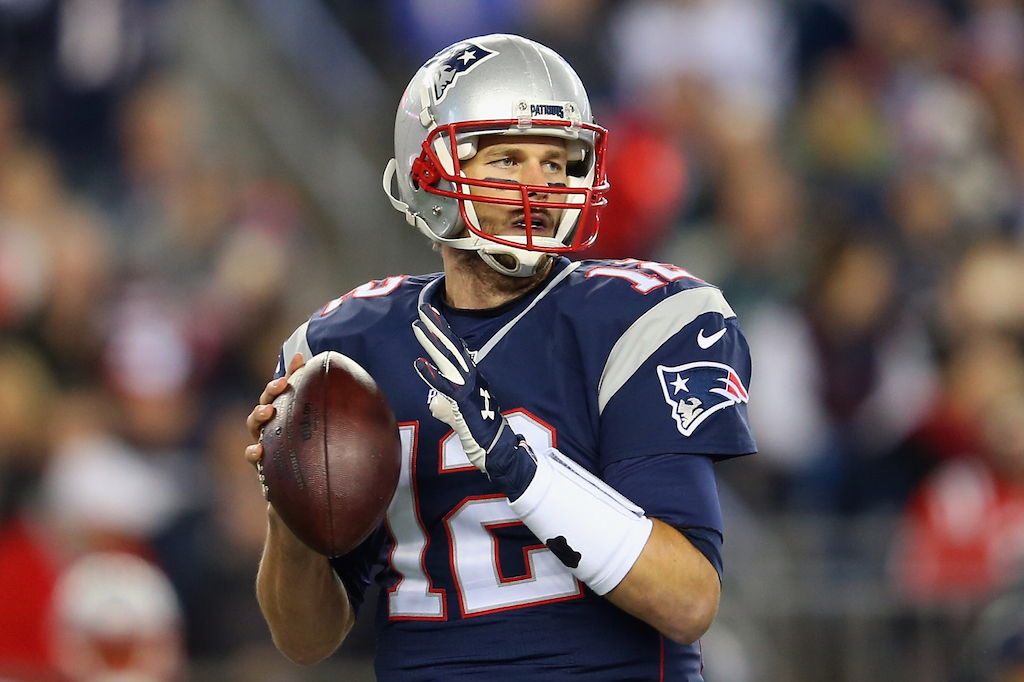 In case you want the math, if Brady wants to top the 4,000-yard mark in the 12 games he'll likely play, that's an average of 333.3 yards-per-game. Yes, that's a ton of yards in fewer games, but let's consider his numbers from 2015.
While Brady threw for 4,770 yards, he also topped 333 yards in five games and finished with 466 against the Buffalo Bills. The Patriots spent plenty of time ahead last year, but let's also not forget the multiple injuries that the team dealt with last year, which may have caused a bit of adjustment on Brady's end.
One big player who's returning for the Patriots is running back Dion Lewis. In just seven games last year — prior to suffering a torn ACL — Lewis caught 36 passes for 388 yards and two scores. He will be a massive piece of the passing game for New England and a key reason why Brady will pick apart defenses during his 12 games in 2016. Another 4,000-plus yard passing season for Tommy B? You bet.
Statistics courtesy of ESPN.com and Pro-Football-Reference.com.