NFL: Preseason NFC South Predictions
The Carolina Panthers were on top of the world throughout the 2015 regular season. Then, it all came crashing down in a tough 24-10 loss to the Denver Broncos in Super Bowl 50. Carolina enters the 2016 season as the favorite to not only win the NFC South, but also to contend for the Super Bowl once again; the question is, can they get the job done and pull off a repeat performance?
It won't be easy, as each team in the division seems to have improved this offseason, and they're all loaded with a nice mix of young talent, as well as veterans who know how to win. With that said, we're going to make some NFC South predictions concerning the final standings for the division, as well as evaluate each team. Let's get right into it.
Carolina Panthers
Tampa Bay Buccaneers
New Orleans Saints
Atlanta Falcons
Carolina Panthers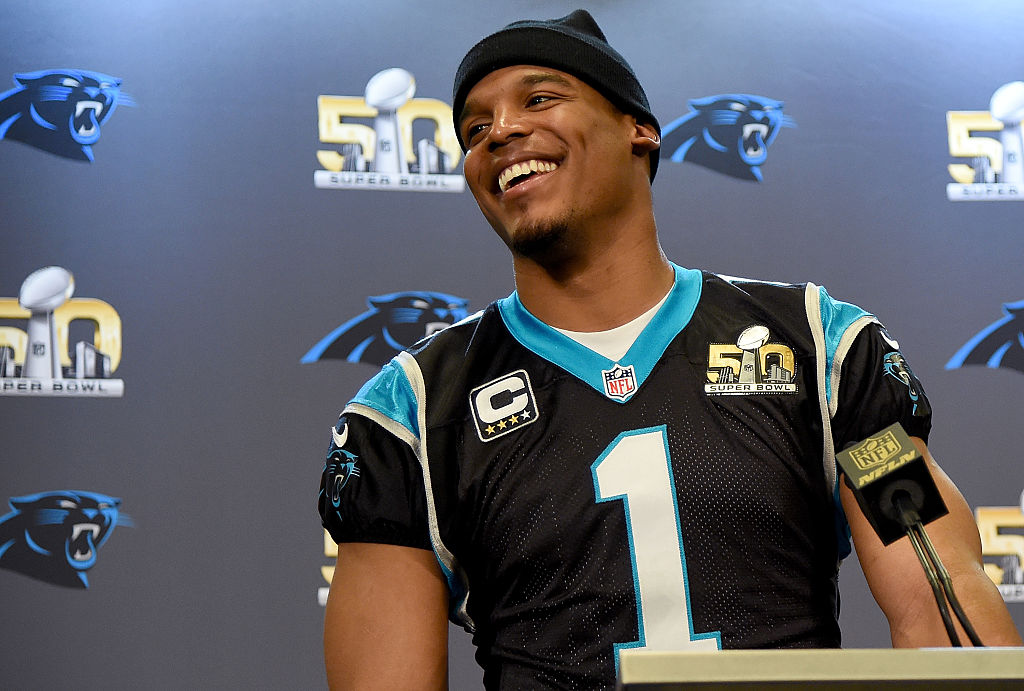 This may be the toughest division in the NFL to gauge — after the Panthers, that is. Carolina will get the job done once again. They're too well-coached, led by a player who refuses to lose (and hates losing) in Cam Newton, and will get back a healthy Kelvin Benjamin.
Does the loss of Josh Norman hurt? Yeah, it does. Will it derail their entire season and push for a Super Bowl? No, not a chance. The Panthers are built to overcome the loss of one player, as we saw last season with Benjamin. It's an exciting time to be a Panthers fan, and if you jumped on the bandwagon last season, don't jump off anytime soon.
Newton will once again push to be the NFL's MVP for the second-straight season, while Benjamin will come back with a fire lit under him. The offense is talented, the defense is talented, and this group deserves the Super Bowl praise they're once again receiving.
Tampa Bay Buccaneers
The Buccaneers are on the verge of doing something special. Their defense is improving, their offense is improving, and Dirk Koetter paired with second-year quarterback Jameis Winston is wonderful.
Speaking of Winston, he will take strides forward in 2016; he refuses to allow himself to regress, and there are few players who seem to have a work ethic similar to what Winston has, and from the moment he landed with Tampa Bay, he became a leader. It didn't matter that he was a rookie because that locker room respected him.
Tampa Bay won't win the division this year, but don't be shocked if they're able to push for a wild card spot. We still believe the Bucs are a bit underrated by, well, everyone, but that's going to change after this season. Doug Martin will hit the ground running, Mike Evans will find the end zone more, and that defense will take their game to another level.
New Orleans Saints
We do believe in what the Saints are doing, we just don't know if Drew Brees will have enough left in the tank for a couple more years at this high of a level. Maybe he does, and will silence all the critics out there.
The fact is, the team added wide receiver Michael Thomas from Ohio State in the draft, as well as Coby Fleener, to pair up with Brandin Cooks and Willie Snead. The offensive weapons are there for Brees, and Mark Ingram will do enough to ease the pressure as well.
On the defensive side, this is a group that will be much improved, but the question is, how much? They were one of the worst in the league last year, so there's a ton of work to do. The big improvement may not come this season, but it will come within the next year or two.
Don't be shocked to see New Orleans pushing for a playoff spot, as well as every team in the division winding up with a record of around 7-9 or better, as crazy as that may seem. The Saints are talented and well-coached, so overlooking them is just a bad idea.
Atlanta Falcons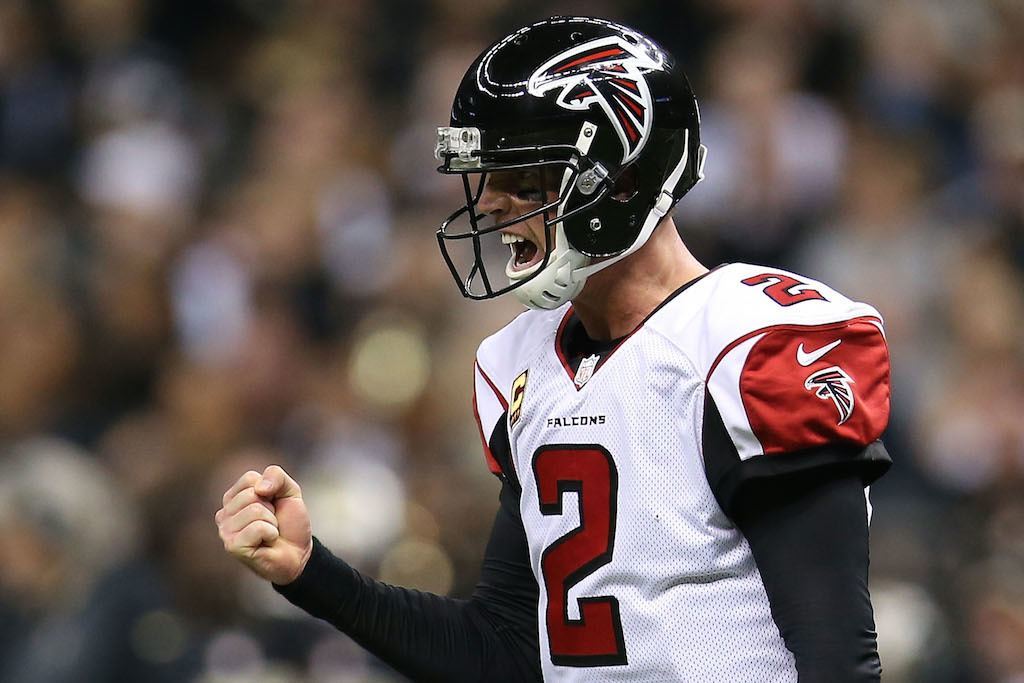 After a 2015 season in which the Falcons finished 8-8, many people will hate seeing them at the bottom of the division. Unfortunately, the Saints and Buccaneers made major improvements, and we believe they will push the Falcons down.
This division will be fun to watch, and it's worth noting that even though we have the Falcons at No. 4 in the division, seeing them at 7-9 isn't completely out of the question. The Panthers will win this division, but they won't go 15-1 this season; they'll absolutely lose a few division games along the way.
Dan Quinn has some great things on the horizon for Atlanta, but it might not shine through in 2016. The jury is still out on Matt Ryan to top it all off, which is part of what pushes them down the standings. He threw just 21 touchdowns against 16 interceptions last year, and turned the ball over late in multiple situations.
If Ryan improves, the Falcons improve. If not, Atlanta finds themselves in a pretty tough spot, because Devonta Freeman and Julio Jones can only dominate so much before their quarterback needs to take over.
Statistics courtesy of ESPN.com and Pro-Football-Reference.com.