President Donald Trump Just Left Big Ten Fans Even More Confused About the College Football Season
There have been many dramatic sports stories to captivate the country over the years. LeBron James' free agency decisions, the New England Patriots' Spygate scandal, and Brett Favre's retirements and un-retirements are just a few. One story that many people are following now is whether the Big Ten will have a fall college football season or not. While other conferences like the SEC and ACC are preparing to start their 2020 seasons, the Big Ten's is scheduled to be postponed due to COVID-19.
President Donald Trump, though, has been working to make sure that the Big Ten still plays football in the fall. However, one of his recent tweets just left fans even more confused.
The Big Ten's fall college football season is canceled (for now)
The Big Ten voted to postpone the college football season in August with hopes of playing in the spring. That decision has since been met with frustration and protests from some of its top programs.
"We, our position to the Big Ten, to everybody has been we want to play as soon as we possibly can," Michigan head coach Jim Harbaugh said at a protest on Sept. 5, according to the Detroit Free Press. "And we're ready to play. We'd be ready — we're gonna be ready to play a game in two weeks. Get the pads on and our guys have trained without a pause since June 15. So that's our position. We're ready to play as soon as we possibly can play."
Harbaugh also told reporters that "there's a chance" his team could play in October, which echoes some reports that the conference could still play its season in the fall.
However, USA Today's Buckeyes Wire reported that there was recently supposed to be a revote, but it hasn't happened yet.
Additionally, Sports Illustrated reported on Sept. 4 that, according to a source, University of Michigan President Mark Schlissel is one of the biggest remaining obstacles to the Big Ten returning in the fall.
So, no one knows when the Big Ten will play its season, but President Donald Trump is trying to make sure it happens soon.
President Donald Trump talked to Big Ten commissioner Kevin Warren
Big Ten commissioner Kevin Warren talked on the phone with Trump recently, and Trump ultimately said it was "very productive," according to ESPN.
"I think it was very productive about getting [the] Big Ten playing again and immediately," Trump said, according to ESPN. "Let's see what happens. He's a great guy. It's a great conference, tremendous teams. We're pushing very hard. … I think they want to play, and the fans want to see it, and the players have a lot at stake, including possibly playing in the NFL. You have a lot of great players in that conference.
Earlier that day, Trump tweeted this: "Had a very productive conversation with Kevin Warren, Commissioner of the Big Ten Conference, about immediately starting up Big Ten football. Would be good (great!) for everyone – Players, Fans, Country. On the one yard line!"
However, with no revote reportedly happening yet, and with no concrete news coming out since Warren and Trump's conversation, fans have been left wondering when their teams will play.
Well, Trump is continuing to put pressure on the conference.
Donald Trump tweeted about the conference again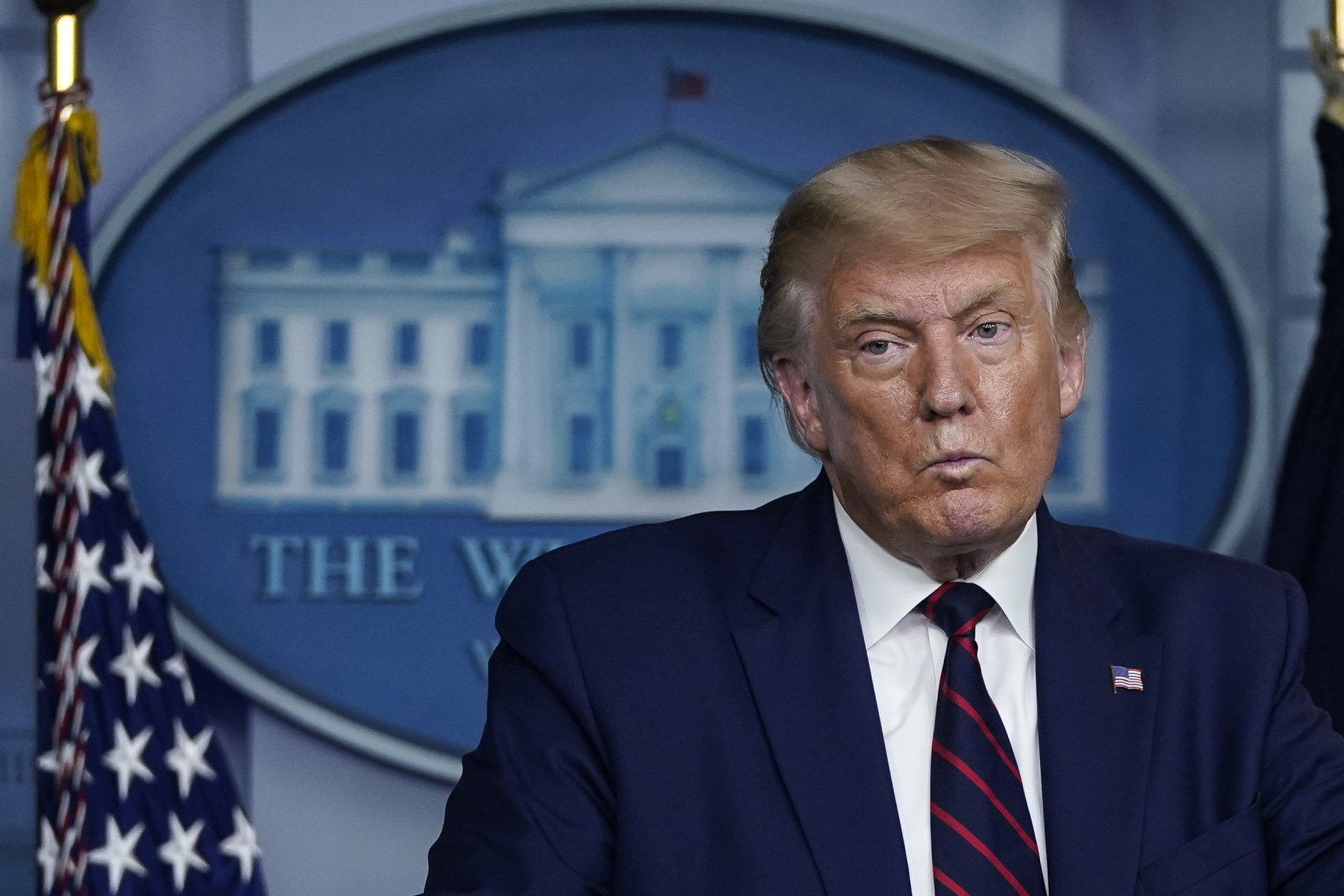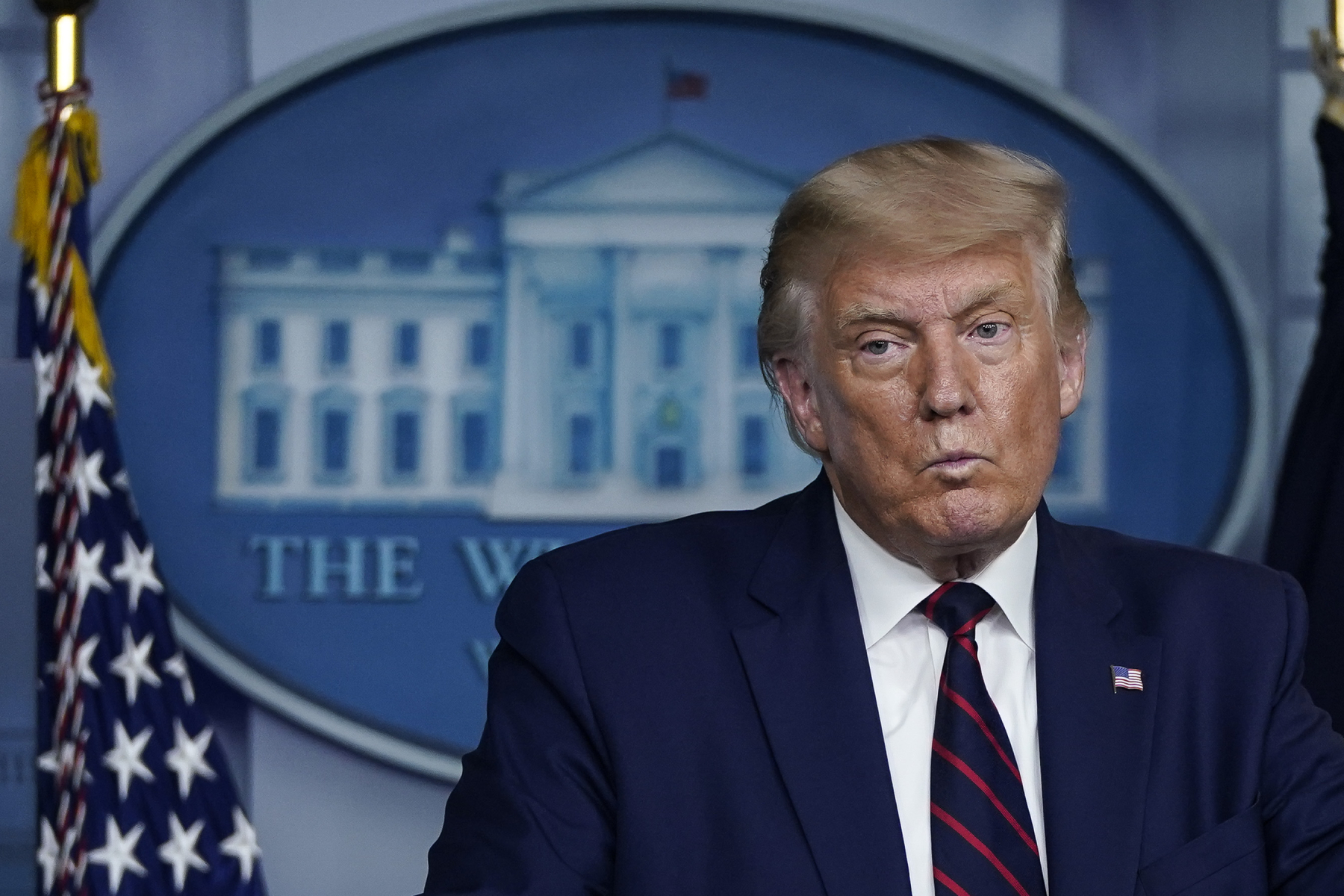 On Sept. 6, Trump tweeted about the conference yet again.
"Big Ten Football is looking really good, but may lose Michigan, Illinois, and Maryland because of those Governors' ridiculous lack of interest or political support," he tweeted. "They will play without them?"
So, what does this tweet mean? Had he not put the question mark at the end, it would have looked as if he was confident about the future of the Big Ten's fall season. The question mark, however, makes things even more confusing.
Does Trump think that the Big Ten will play without its teams from Michigan, Illinois, and Maryland? Or, is he asking if they will? Was the question mark a typo? The question mark has ironically led to even more questions.
There has not really been any clarity about the Big Ten football season since COVID-19 hit, and definitely not since the conference announced it was postponing its season. Trump's tweet can maybe give fans some optimism, but it still leaves them uncertain.