Prince Amukamara Has Not Been Worth the $45.8 Million He Has Made in His Career
Nine-year veteran Prince Amukamara has a new home. After spending the last three seasons with the Chicago Bears, Amukamara has agreed to terms with the Las Vegas Raiders, according to NFL.com. Over the years, Amukamara has been a decent cornerback. He has made a lot of money in the process too. However, he has not been worth all of the money he has made.
Prince Amukamara was a first-round pick for the New York Giants
In college at Nebraska, Prince Amukamara was a really good defensive back. He was so good that he won the 2010 Big 12 Defensive Player of the Year award and was a 2010 Consensus All-American, according to Sports-Reference. This led to the New York Giants selecting Amukamara in the first round of the 2011 NFL draft.
Amukamara only played in seven games in 2011 for the Giants as he recorded one interception and 14 total tackles. He did play in 13 games, starting 11, in 2012 for the Giants, and recorded 53 total tackles and had one interception. Then, in 2013 he had a career-high 85 total tackles to go with one interception and a career-high 13 passes defended. He then spent the next two seasons with the Giants and actually had three interceptions in 2014, but he did not reach 65 total tackles either of those seasons.
In 2016, Prince played for the Jacksonville Jaguars. He had 49 total tackles, no interceptions, and only six passes defended.
Spending three seasons with the Chicago Bears
In 2017 for the Chicago Bears, Prince Amukamara had similar numbers as he had with the Jaguars the previous year. He had 48 total tackles, no interceptions, and seven passes defended. 
The 2018 season, however, Amukamara did actually play really well, racking up 66 total tackles, three interceptions, and 12 passes defended. He helped the Bears go from 5-11 in 2017 to 12-4 in 2018 too. 
However, in 2019, Amukamara had no interceptions and 53 total tackles.
In nine seasons, Amukamara has recorded 10 interceptions, 477 total tackles, and 78 passes defended. He has not been good enough for one Pro Bowl selection, despite coming into the league with that potential as a first-round pick.
Amukamara originally signed a deal with the Bears in 2017 but then signed a three-year extension in 2018, according to ESPN. The team released him in February, though, which led to him agreeing to terms with the Las Vegas Raiders this week. 
Amukamara has not been worth $45.8 million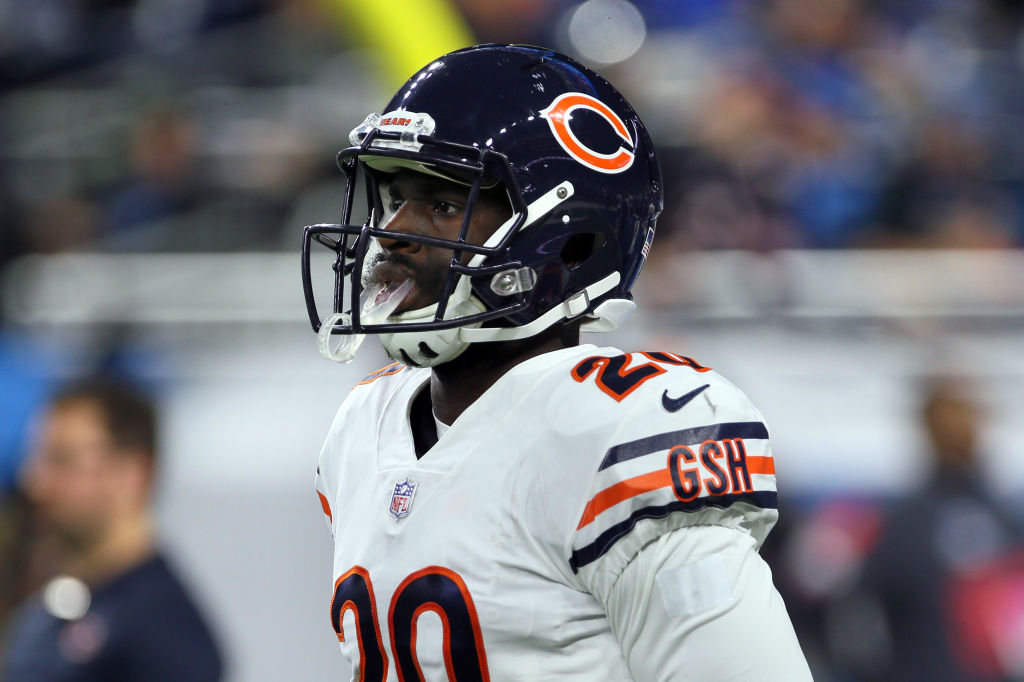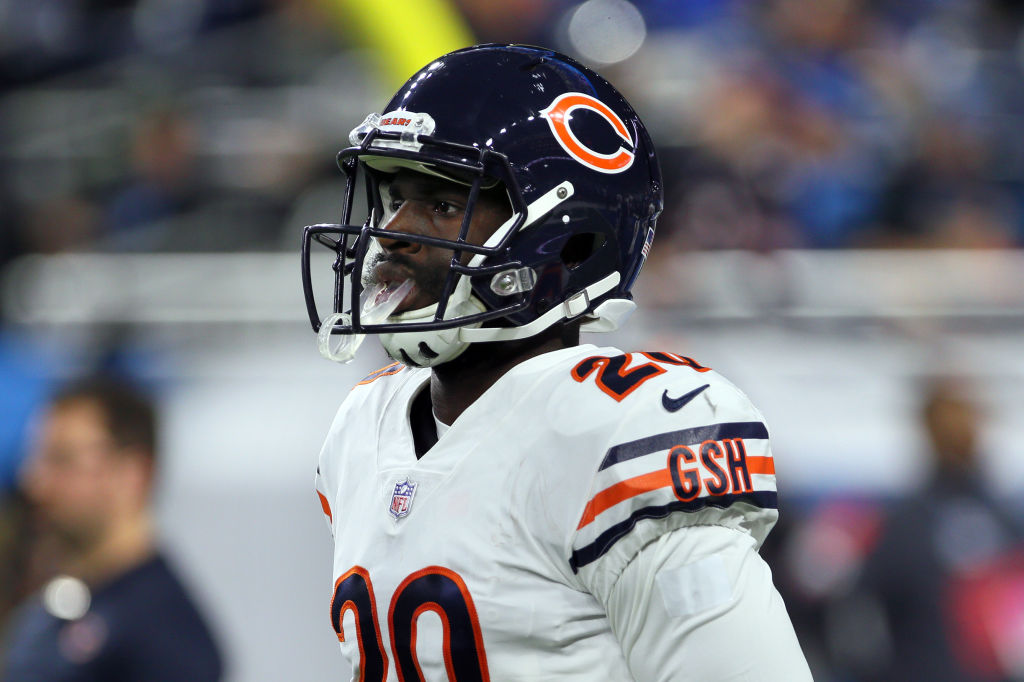 Being a first-round pick with the New York Giants, Amukamara made a good amount of money during his time with them. In five seasons, he made over an estimated $15 million with the Giants, according to Spotrac. He then earned over an estimated $5.68 million in one season with the Jaguars. Then, in three seasons with the Bears, Amukamara made over an estimated $25 million. In total, Amukamara has made over an estimated $45.8 million, according to Spotrac. Last season, Amukamara earned over an estimated $8.52 million. That was 26th among all cornerbacks. That was more than Pro Bowl corners Tre'Davious White, Marlon Humphrey, Marshon Lattimore, and Jalen Ramsey, according to Spotrac.
Has he been worth all of that money? The answer is no. Not only has Amukamara not earned any Pro Bowl honors while making all of this money, but he has also not been among the best while in coverage. Pro Football Focus gives coverage grades to defensive backs. In eight seasons, from 2012 through 2019, Amukamara has only ranked within the top 25% of coverage grades once.
Here is the breakdown for where his coverage has ranked in the NFL since 2012, according to PFF.
2012: 36th out of 114
2013: 58th out of 118
2014: 44th out of 124
2015: 32nd out of 125
2016: 58th out of 125
2017: 48th out of 125
2018: 17th out of 125
2019: 33rd out of 127
Do those grades, in addition to no Pro Bowls, warrant Amukamara making over $45 million? You can be the judge of that, but there is a good case for arguing that Amukamara has been overpaid over the course of his career. We will see how much he makes with the Raiders next season.