Prince Fielder May Earn MLB's Biggest Paycheck in 2020 — and He Hasn't Played Since 2016
When Prince Fielder signed a lengthy contract with the Detroit Tigers after the 2011 season, it seemed possible he'd still be playing in 2020.
An All-Star first baseman with a potent power swing in his prime, Fielder turned 36 earlier this year. Neck injuries, though, prompted Fielder's retirement in 2016.
How is it possible, then, that Fielder could earn the biggest paycheck among all MLB players this season? Let's take a look.
Prince Fielder had an All-Star career
The son of veteran slugger Cecil Fielder, Prince debuted with the Milwaukee Brewers in 2005. The seventh overall pick in the 2002 MLB draft didn't need long to showcase his dangerous swing.
Fielder finished seventh in NL Rookie of the Year voting in 2006 and followed up that year's 28-homer campaign with an NL-high 50 homers in 2007. The 23-year-old Fielder finished third in the NL MVP Award voting that year.
From 2008-11, Fielder averaged a .284 average, 38 home runs, 112 RBIs, and a .400 on-base percentage.
Fielder left the Brewers and signed a nine-year, $214 million contract with the Detroit Tigers in January 2012. What was expected to be a long-term partnership between Fielder and Miguel Cabrera only lasted two seasons.
Fielder wasn't bad with the Tigers. He hit .313 with 30 homers and 108 RBIs in his first season, which earned him a ninth-place finish in AL MVP voting. A year later, he hit .279 with 25 homers and 106 RBIs, but his Wins Above Replacement dropped from 4.7 to 2.2.
The real problems came in the postseason, as Fielder hit .071 in the 2012 World Series and .182 in the 2013 ALCS. Detroit lost both series and traded Fielder to the Texas Rangers for second baseman Ian Kinsler in November 2013.
Fielder retired in 2016 because of neck problems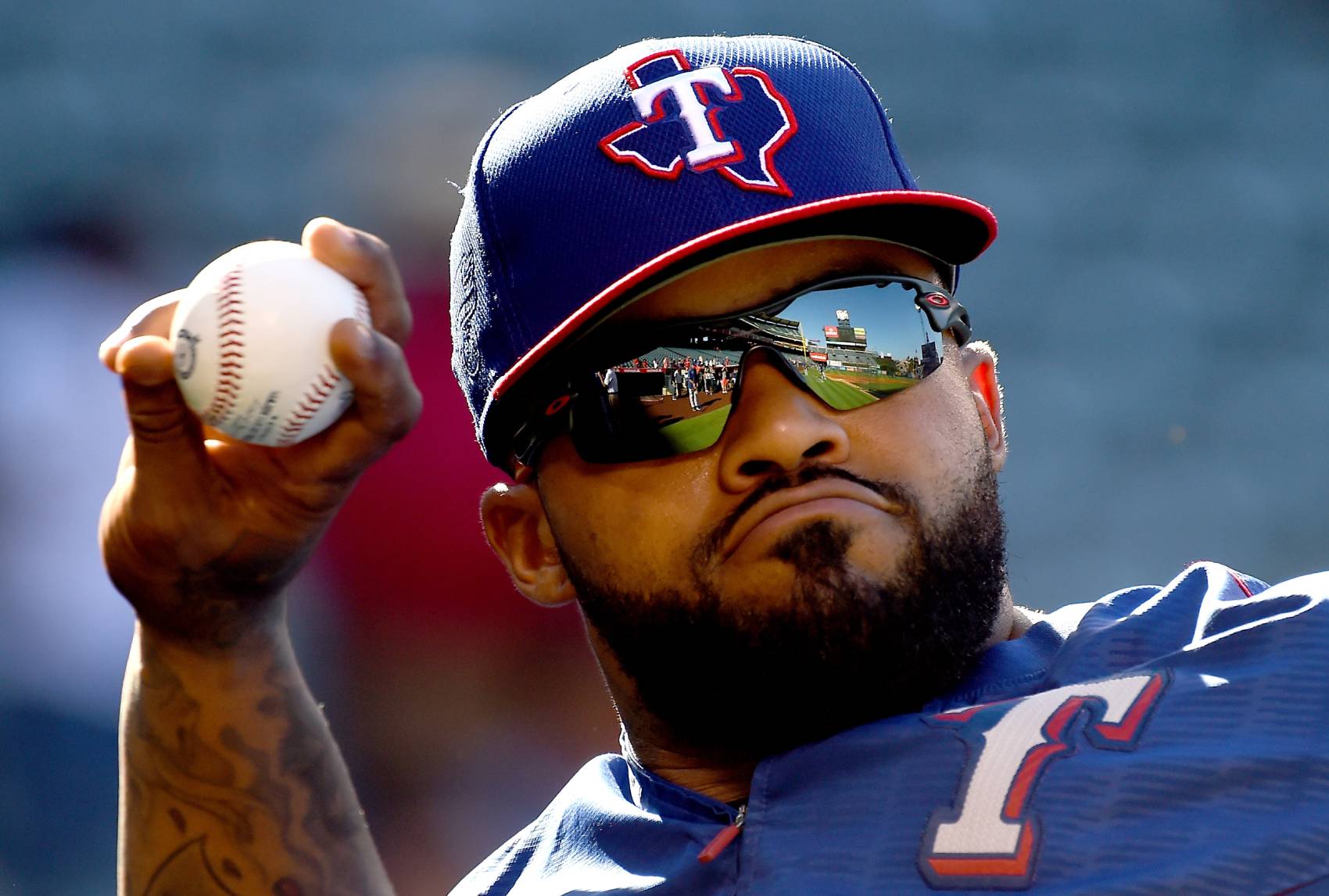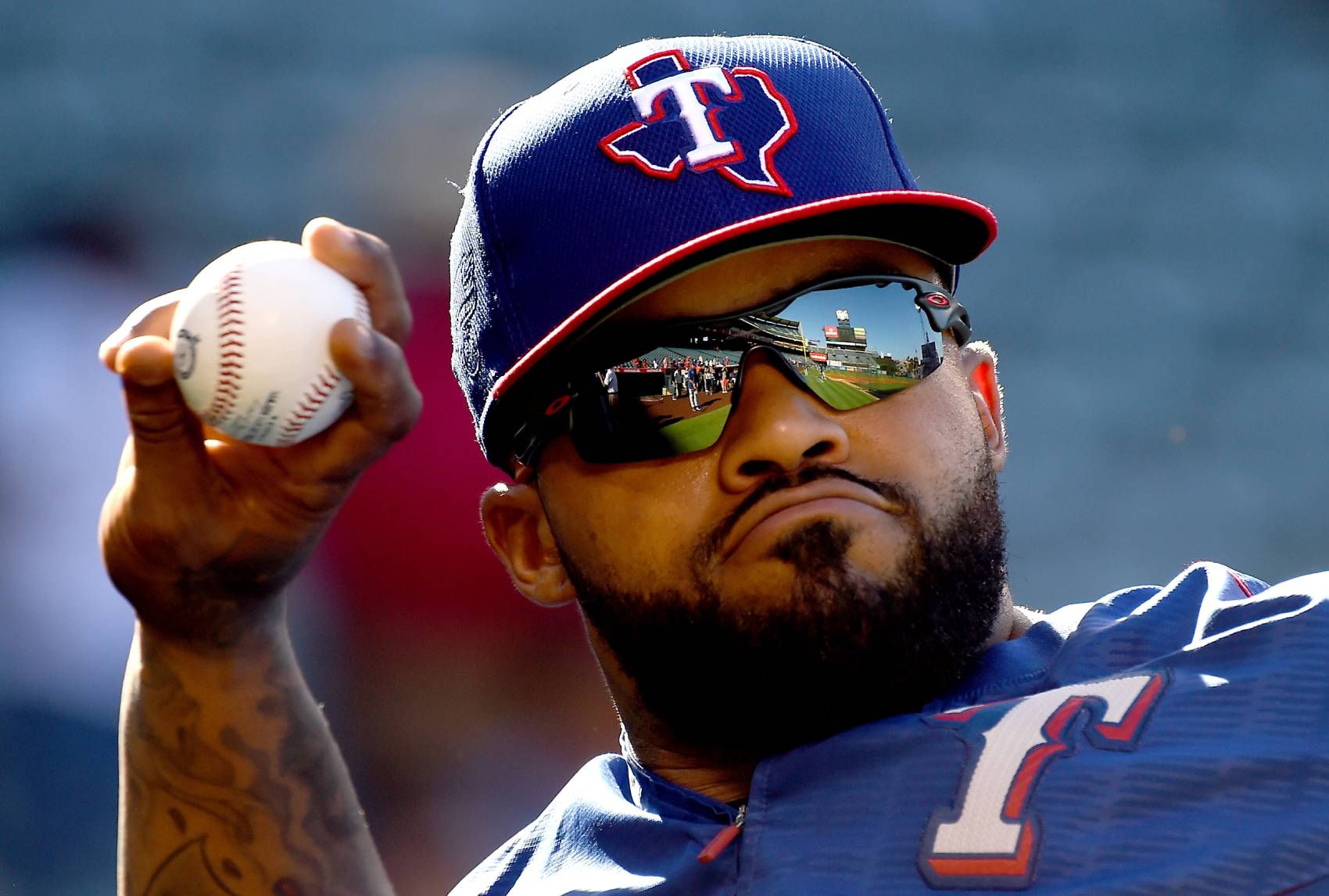 From 2006-2013, Prince Fielder played in at least 157 games every year; he participated in all 162 games in four of those seasons, including every year from 2011-13.
Fielder didn't even reach the 50-game mark in 2014, his first year with the Rangers. He hit .247 with three homers and 16 RBIs before a neck injury ended his season after 42 games. Fielder returned in 2015 and mashed 23 home runs in an All-Star campaign.
It appeared Fielder was back on the right track. Those hopes didn't last long, as he only hit .212 with an ugly .292 on-base percentage in 89 games during the 2016 season.
Fielder's nagging neck problems forced him to retire that summer.
Prince Fielder could earn MLB's biggest paycheck in 2020
Angels star Mike Trout, at nearly $38 million, would have been baseball's highest-paid player in a normal 2020 season. Yankees ace Gerrit Cole was right behind Trout at $36 million.
The coronavirus pandemic threw a wrench in those plans. Players will make significantly less money this season because of a variety of factors, including a 60-game season.
Trout, for example, will earn roughly $13.3 million this year instead of the $38 million, according to NBC Los Angeles.
Where does Prince Fielder fall into all of this? According to The Athletic, Fielder will receive his "full termination pay under terms of the March agreement between the owners and players regarding a shortened or canceled 2020 season."
Fielder would have received $24 million this season, the last year in his contract.
Interestingly, there is a non-active player who is owed more than Fielder. The Yankees owe Jacoby Ellsbury $26 million, including a $21 million salary and $5 million buyout.
The Yankees are trying to withhold the remaining guarantee, though, because they believe Ellsbury violated his contract by seeking outside medical attention.
With the Yankees and Ellsbury in a fight, Prince Fielder holds the title of highest-paid player in 2020. That surely can't be a sentence you expected to read on New Year's Day.