Jocks Love Pot: 25 Pro Athletes Who Have Used Marijuana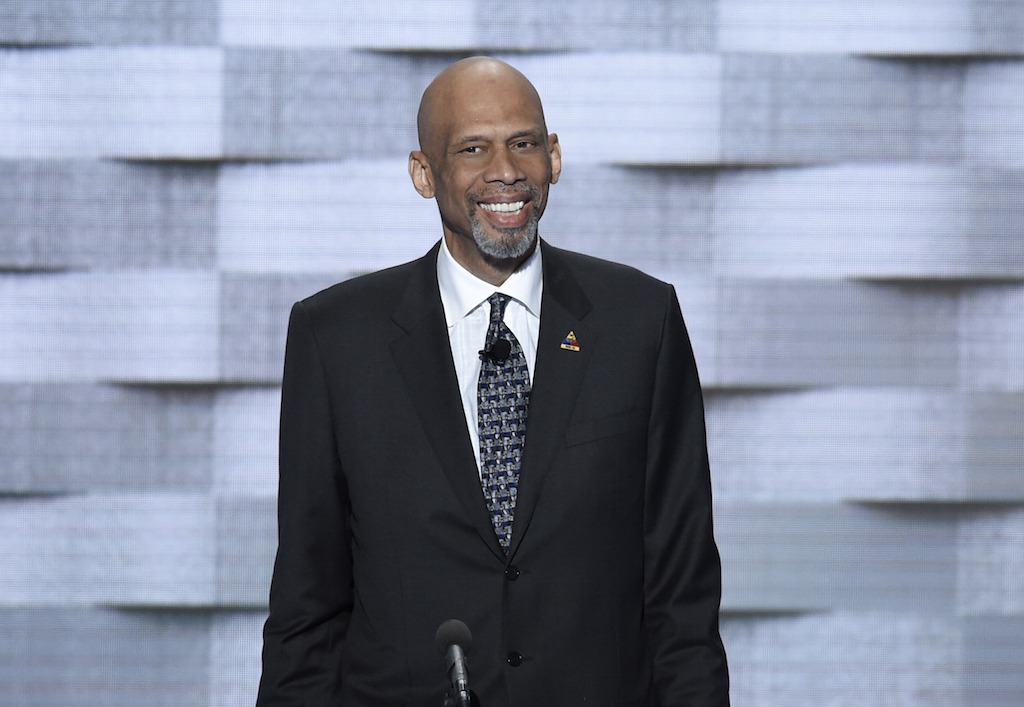 When Chris Tucker told Ice Cube that he was going to get him high on Friday, it was because he "ain't got no job" and "ain't got shit to do." In fact, plenty of folks pack a bowl or roll a jay when they have jobs — and professional athletes are no exception.
It's a well-known fact that many professional athletes have had a love affair with Mary Jane, despite every professional sports league in the country having drug policies against it. Some can puff-puff-pass without getting caught or making a scene. Other athletes, however, have been less sly about concealing their habit of scorching the devil's lettuce. And the habit got them into trouble — and jeopardized their playing careers.
Here, in no particular order, are the biggest stoners in pro sports.
1. Mark Stepnoski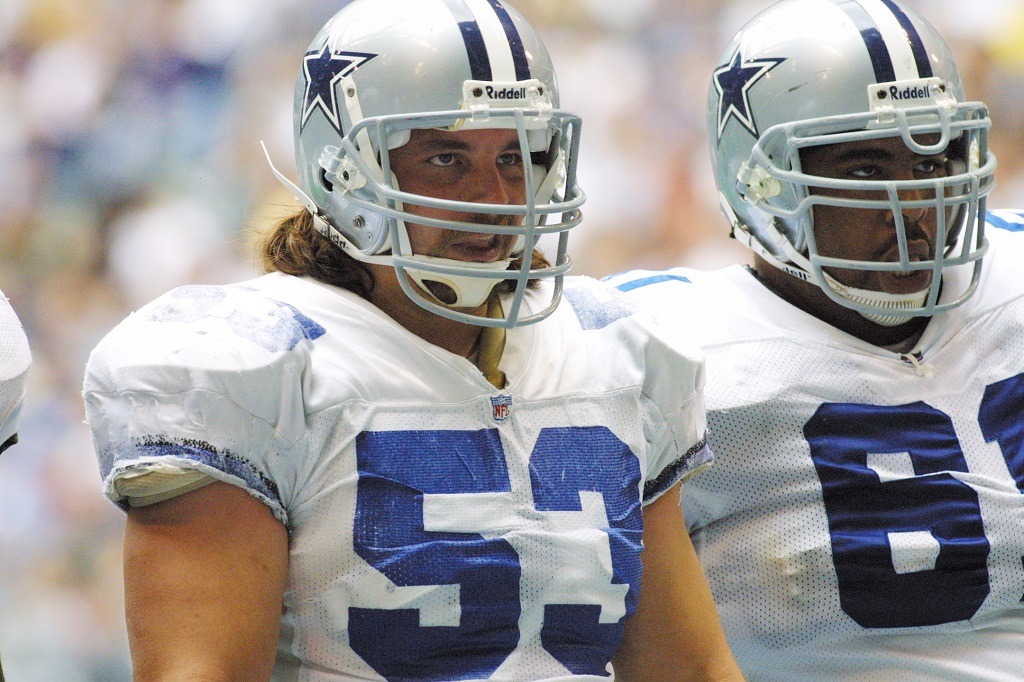 There cannot be a discussion about professional athletes/stoners without talking about former NFLer Mark Stepnoski. (He starts off this countdown because there isn't much ranking going on here and his story is fascinating.) The former offensive lineman enjoys smoking grass so much that he's devoted much of his post-football life to fighting for its legalization.
As a member of NORML (National Organization for the Reform of Marijuana Laws), Stepnoski previously served as the president of the organization's Texas chapter. Unfortunately, not everyone is a fan of Stepnoski's new life path; his high school rescinded his nomination into their Hall of Fame over the issue.
2. Arnold Schwarzenegger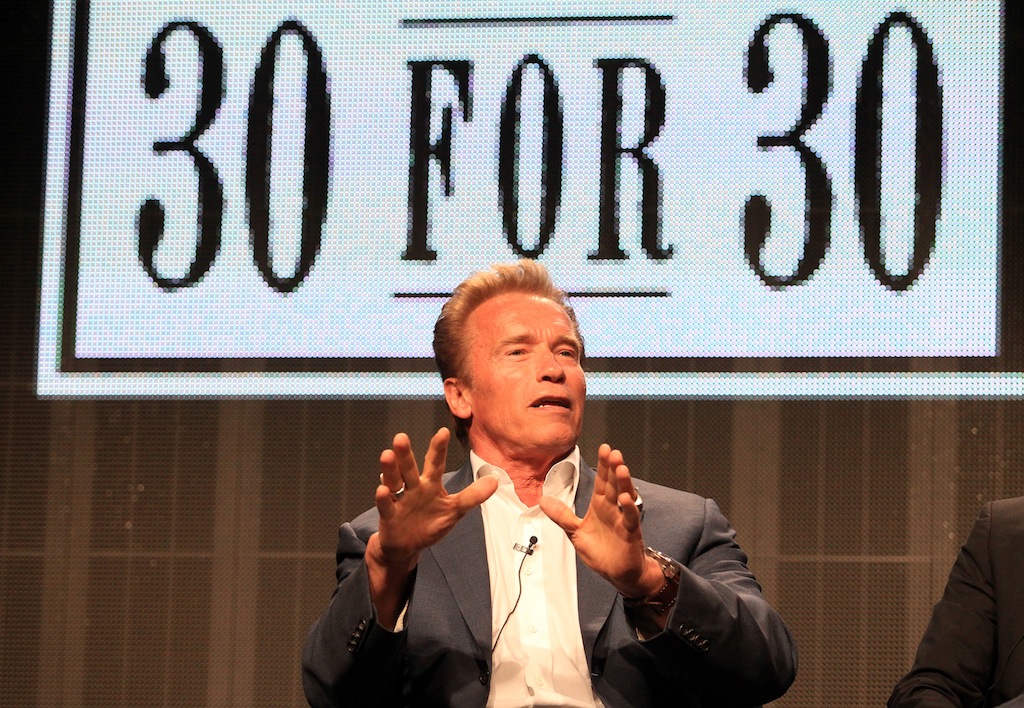 Arnie also normally makes top-10 lists of pro-athlete potheads. He's near the beginning of this countdown because, well, who doesn't want to start a list with the Terminator?
The seven-time Mr. Olympia put his support of grass to the greatest of uses after his bodybuilding days, when he was the Governor of California. Arnold Schwarzenegger was at the helm when the state passed pro-weed legislation in 2011, which minimized the penalty for carrying marijuana from a misdemeanor to a $100 fine. Never mind pouring one out for the Govenator; the Golden State lit bowls in his honor.
3. Damon Stoudamire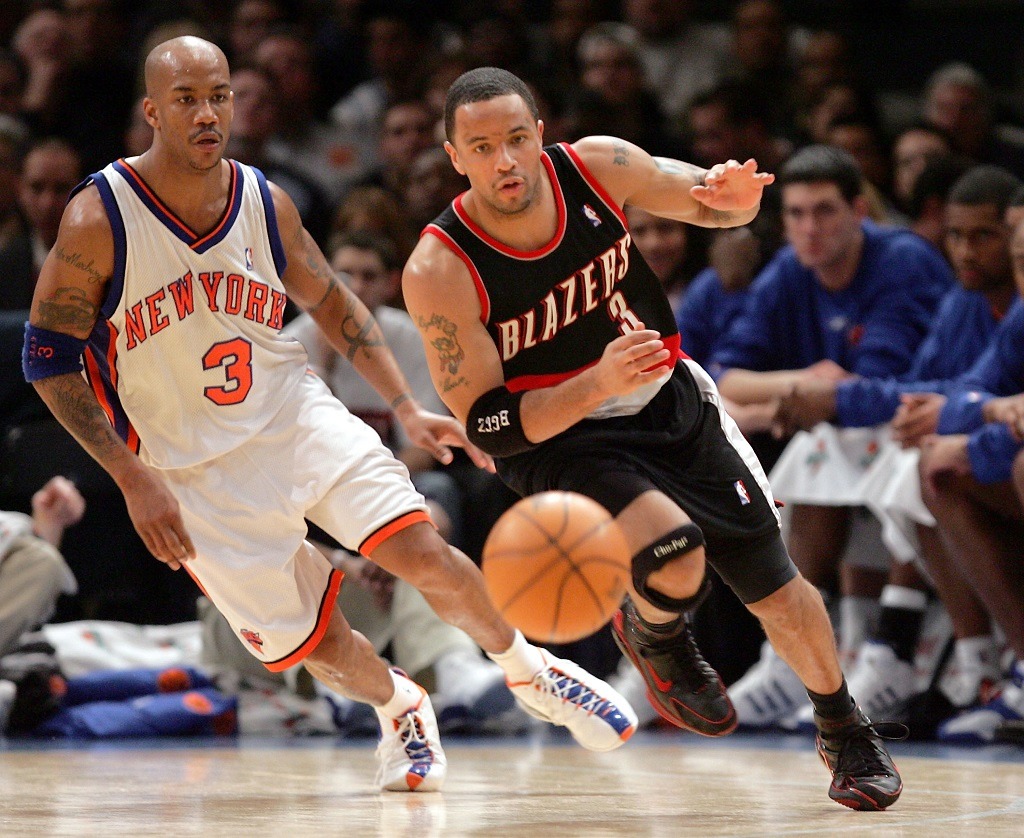 Of course, not all professional athletes turn their love of kush into advocacy work. Some guys just have trouble concealing their smoking habits and end up getting in trouble for it. Enter Damon Stoudamire, the 1996 Rookie of the Year turned perpetual pothead.
Stoudamire's ganja habit got him arrested three times between 2002 and 2003, and each time he got caught using poor judgement. Seriously, how smoked do you have to be to walk through an airport metal detector with your bud wrapped in aluminum foil? It's no wonder he and Rasheed Wallace — more on him later — became known as the "Jail Blazers."
4. Jason Williams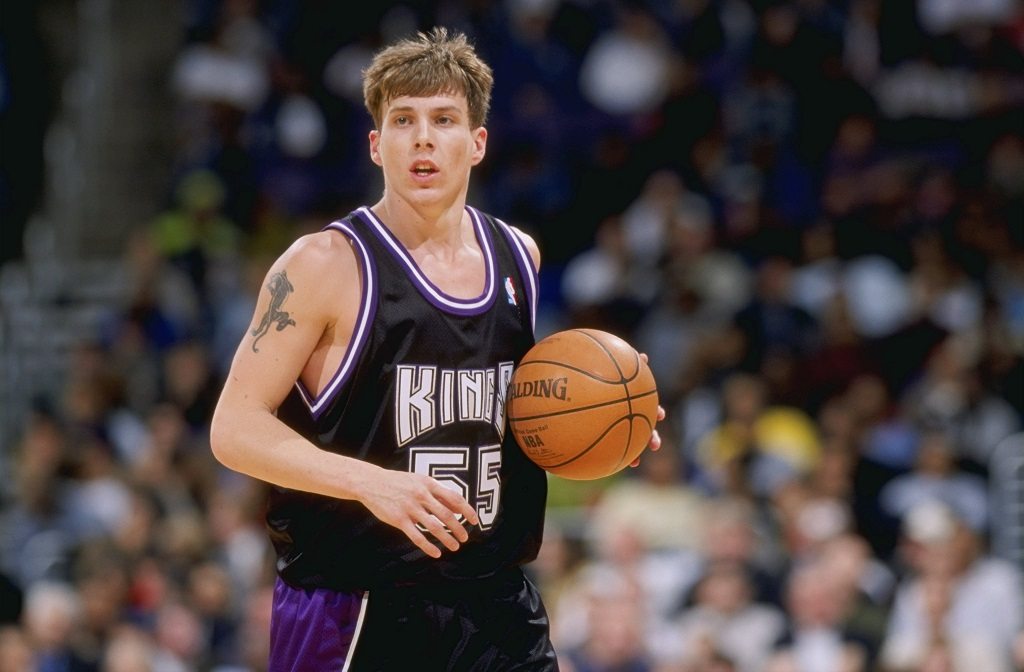 Man, some athletes just don't learn their lesson when it comes to getting into trouble for smoking trees. Case and point: The NBA suspended point guard Jason Williams back in 2000 when he failed a drug test. It wasn't his first run-in with the weed police though. He'd been kicked off his college team his sophomore year for testing positive for marijuana. Twice.
At least Williams took responsibility for his actions in a statement released in light of the suspension. Some of the potheads on this list don't cop to their herb habits. We'll discuss them soon.
5. Orlando Cepeda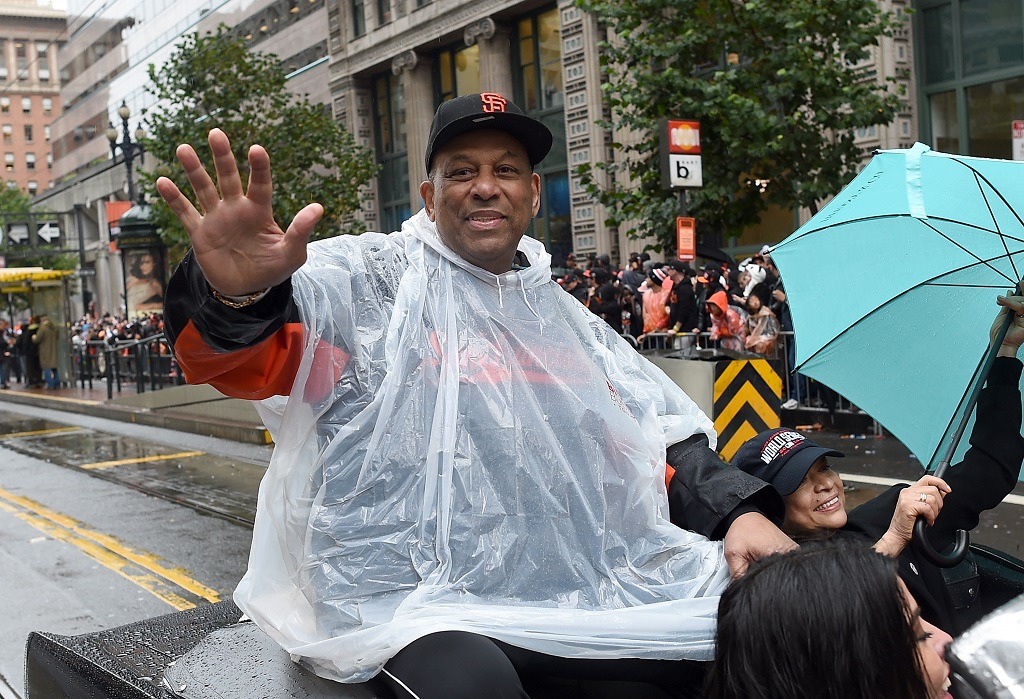 The Hall of Famer and former Giants' first baseman caught reefer madness long, long ago. (He was playing for San Francisco during the '60s, after all.) The habit got Orlando Cepeda into a great deal of trouble on a couple occasions, however. First he received a conviction for the importation of marijuana in 1976. Then, in 2007, the police arrested Cepeda for possession at a traffic checkpoint. Too bad another Giant — cough, Tim Lincecum, cough — didn't read up on Cepeda's ordeal before getting into trouble himself.
6. Rob Van Dam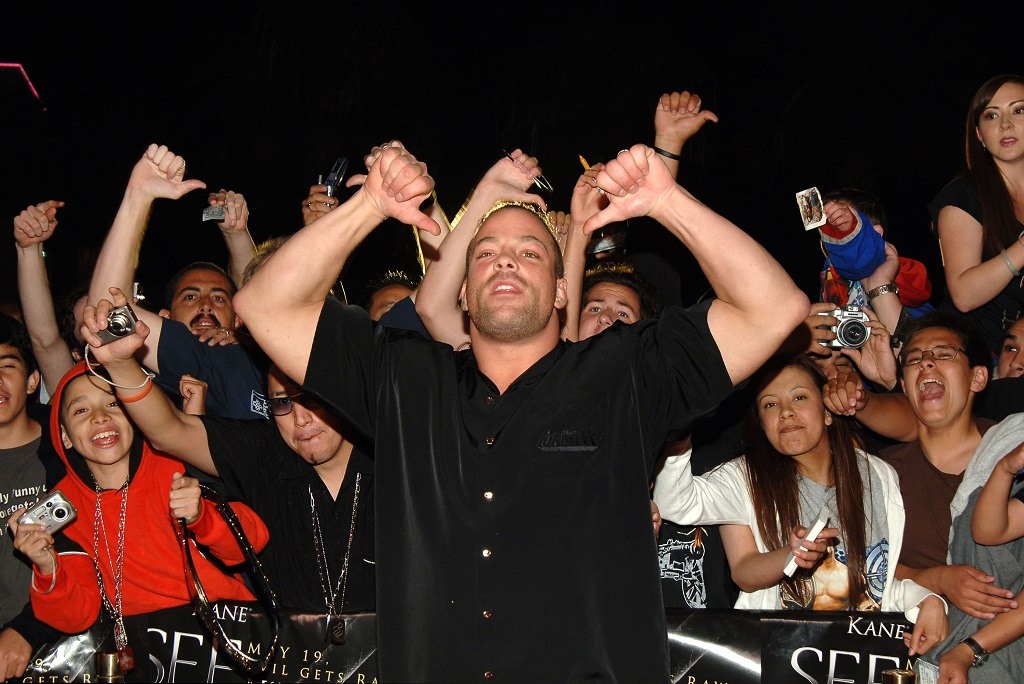 Many a professional wrestler has been vocal about love for the hippie lettuce. Even though the WWE stripped RVD of the championship belt after the police arrested him for possession, the wrestler still advocates for weed. In fact, Rob Van Damme is part of a contingent that believes that different strains of marijuana help with working out.
7. Von Miller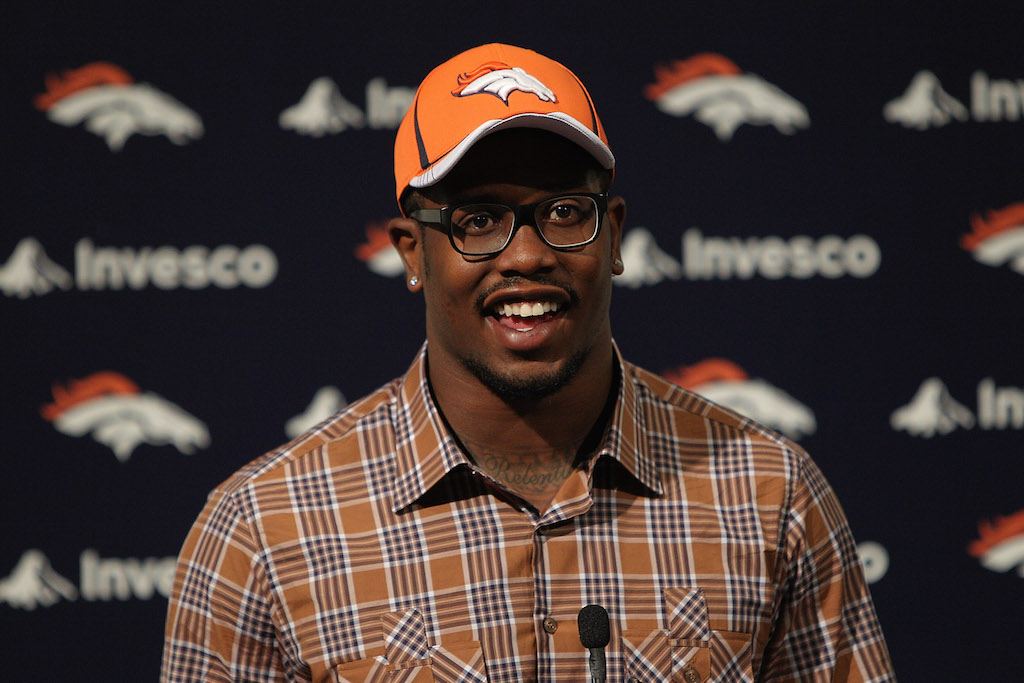 Surely the Denver Bronco wouldn't call himself a "pothead" given his claims that he puffs on some good-good for medicinal purposes (one of many currently active NFLers who have made the same claim). But that didn't stop the league from suspending Von Miller for four games back in 2015. The suspension is a bit ludicrous considering that many players smoke as a form of pain relief. It seems even more ridiculous given that this happened a year after Colorado made bud legal.
8. Alex Reyes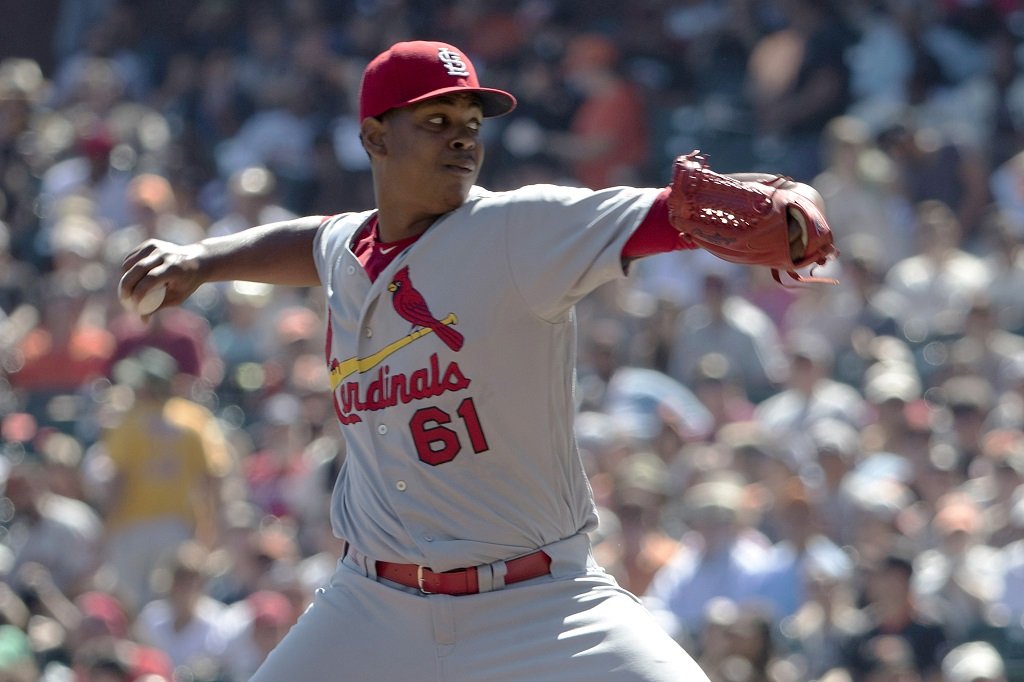 Alex Reyes was supposed to be the next big thing in Major League Baseball; a prospect with a flamethrower for an arm. But for Reyes, the joints got fired up as well, and he got nabbed for it. His much-anticipated MLB debut for the St. Louis Cardinals got pushed off because of his weed habit, with the league handing him a 50-game suspension.
9. J.R. Smith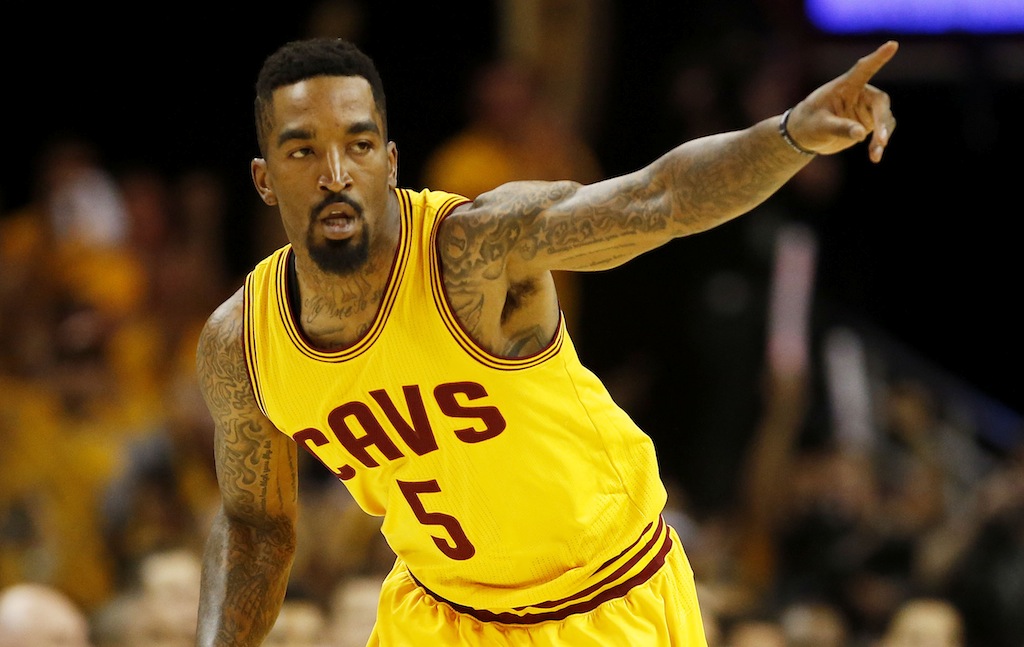 These days, fans recognize J.R. Smith as part of the Cleveland Cavaliers' teams that went to back-to-back NBA Finals. But a couple seasons before that, he got into trouble for not keeping his herb habit under wraps.
In 2013, the league busted Smith for failing a drug test and gave him a five-game suspension, although this hasn't deterred him from lighting up. In a 2015 interview with GQ magazine, Smith said of Ohio not passing an initiative legalizing marijuana: "Man, if you'd passed it, I wouldn't have to leave in the offseason!"
10. Robert Parish
They sure as heck didn't name him "The Chief" for nothing. Doting on dubs made Robert Parish the silent type, which, to be honest, is the best kind of stoner to be around. (Nobody wants to sit next to the person who is so lit that he can't keep their mouth shut.) But even the quiet guys get busted every now and then. In 1993, a drug-sniffing dog found ganja in a package being mailed to Parish, and the police promptly arrested the former Boston Celtic for possession.
11. Bill Lee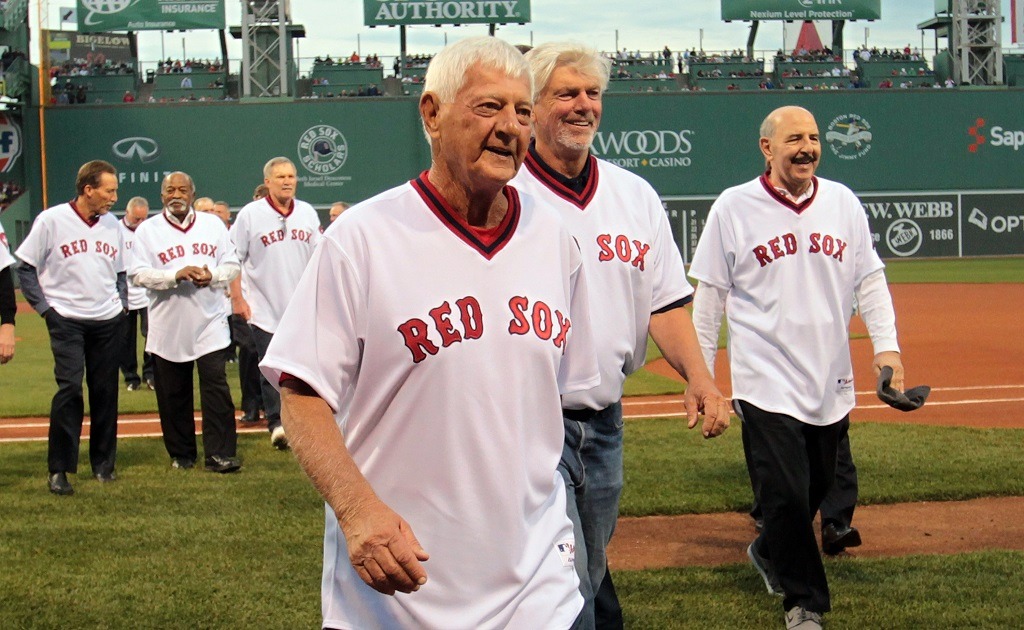 During his 1973 campaign, the "Spaceman" went 17-1 with a 2.75 ERA. Not too shabby, especially for a guy who reportedly sprinkled grass in his pancakes. Bill Lee has admitted since his playing days, however, that his openness about smoking spliffs probably hurt his career and made getting along with team management difficult.
12. Michael Beasley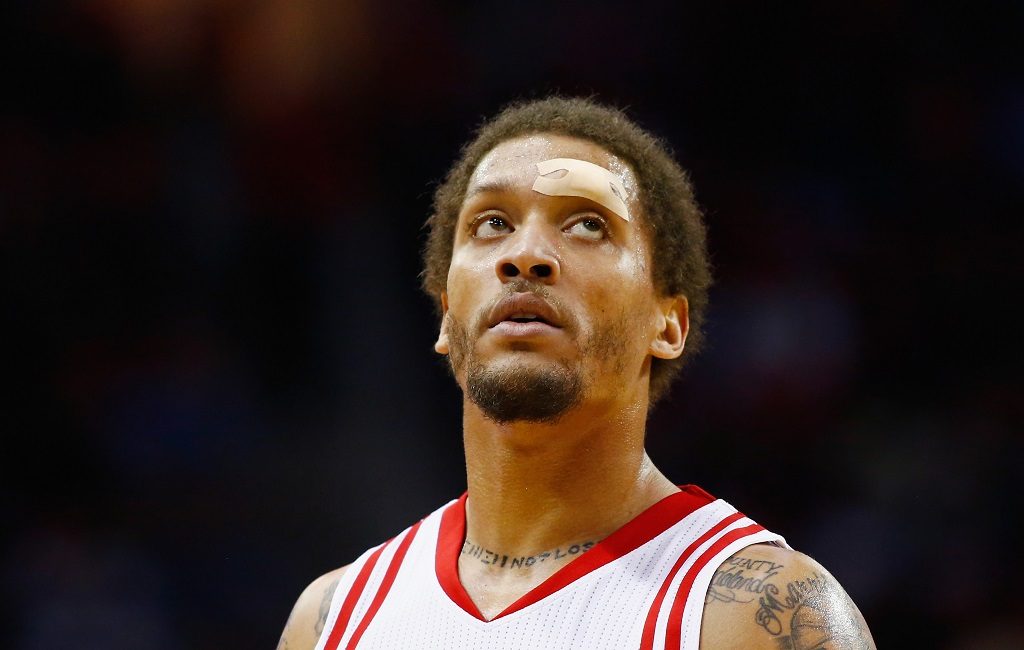 Before the term "selfie" polluted the internet — and photo albums everywhere — taking a picture of one's self took a higher level of staging. Michael Beasley bypassed all of that when taking a picture of himself in 2009. The problem? He left his sticky icky icky out in the open and it was captured in the photo, which blew up the interwebs and got him into hot water.
The former No. 2 pick checked into rehab after the incident, but that wasn't the end of his troubles with trees. In fact, it was one of just many moments chronicled in Beasley's career collapse due to chronic.
13. Davone Bess
Unlike Beasley, NFL wide receiver Davone Bess didn't have high expectations for a pro sports career. But Bess does share the basketballer's lack of discretion when it comes to posting photos with drugs in the background. In fact, the footballer has been busted on multiple occasions for putting his pot in the photo shot. As previously mentioned, some players just don't learn.
14. Rasheed Wallace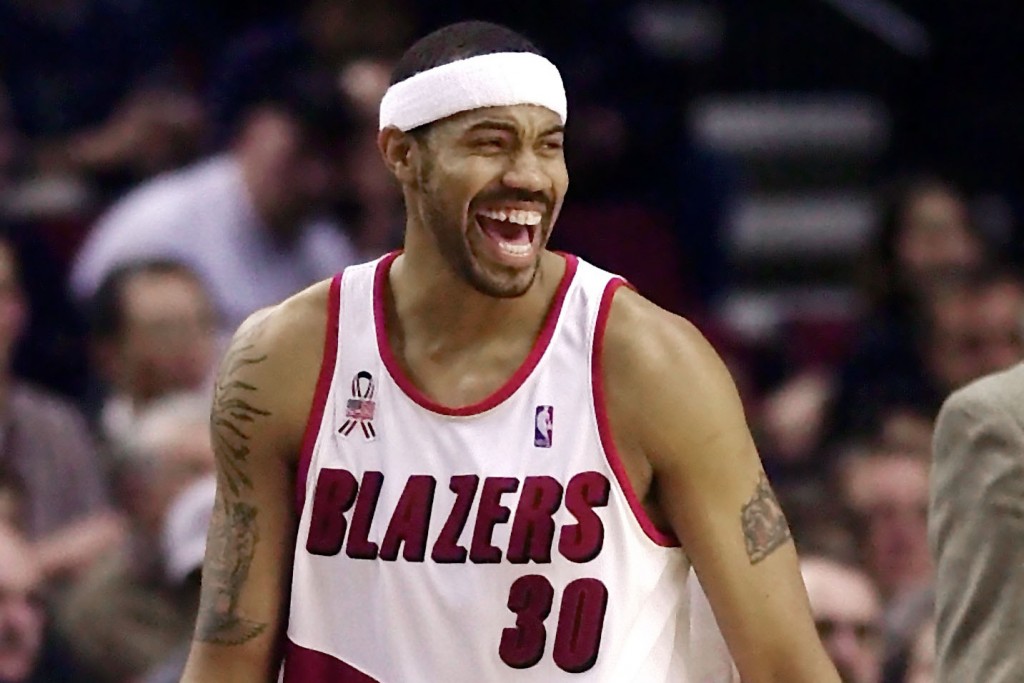 Ah yes, the other part of the Portland "Jail Blazers" squad; Stoudemire's partner in both crime and cannabis. What makes Wallace's troubles with marijuana so fascinating is that blazing through joints did nothing to mellow him out. Ganga is supposed to make you hungry/happy/sleepy right? Not for 'Sheed, who continued to lead the NBA in technical fouls and set the record in the 2000–01 season with 41.
15. Warren Sapp
Apparently, the former Pro Bowler was absent from school the day they taught students that blaming your weed stash on your homie is a dumb idea. But Warren Sapp took that route in an interview with Sports Illustrated. Sapp's run-ins with marijuana were no big secret. But when SI pushed for answers about 12.7 grams of dope found in Sapp's car, he replied that it was "his friends." And if you think Sapp was the only one smoked enough to think that reasoning would work…
16. Carmelo Anthony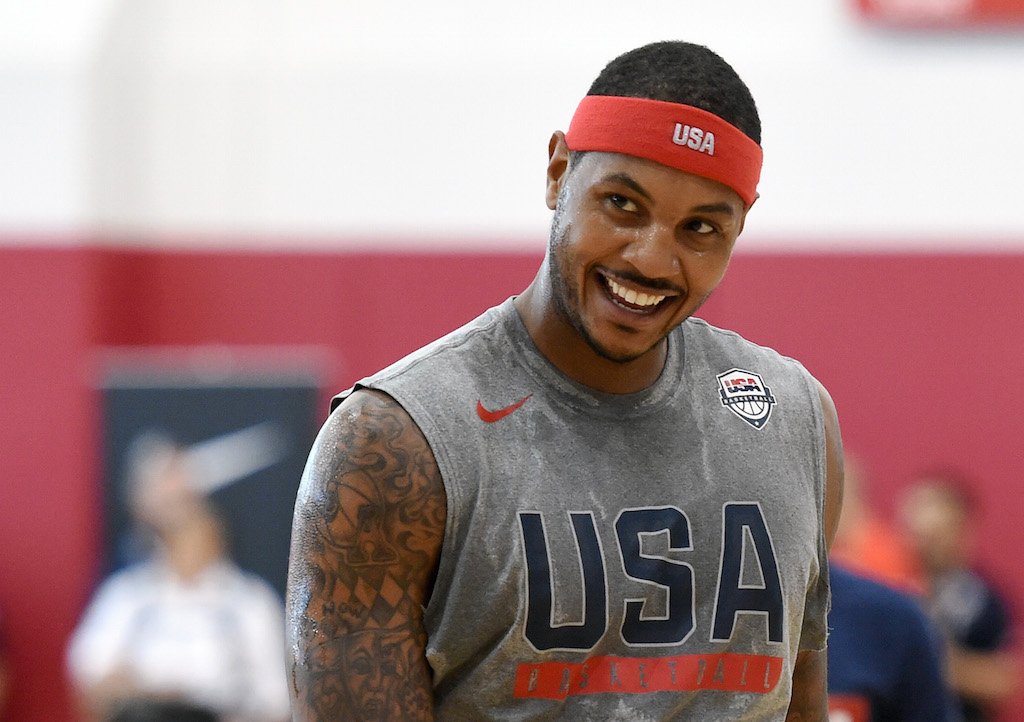 Melo has made the "this is my friend's bud, not mine" line something of casual everyday conversation. Mostly because he got his friend to sign an affidavit claiming ownership of marijuana found in Carmelo Anthony's backpack at a Denver airport in 2004. Despite never being charged and repeatedly insisting that he wasn't aware of the backpack's contents, Melo still makes just about every NBA-centric list of potheads.
17. Stephon Marbury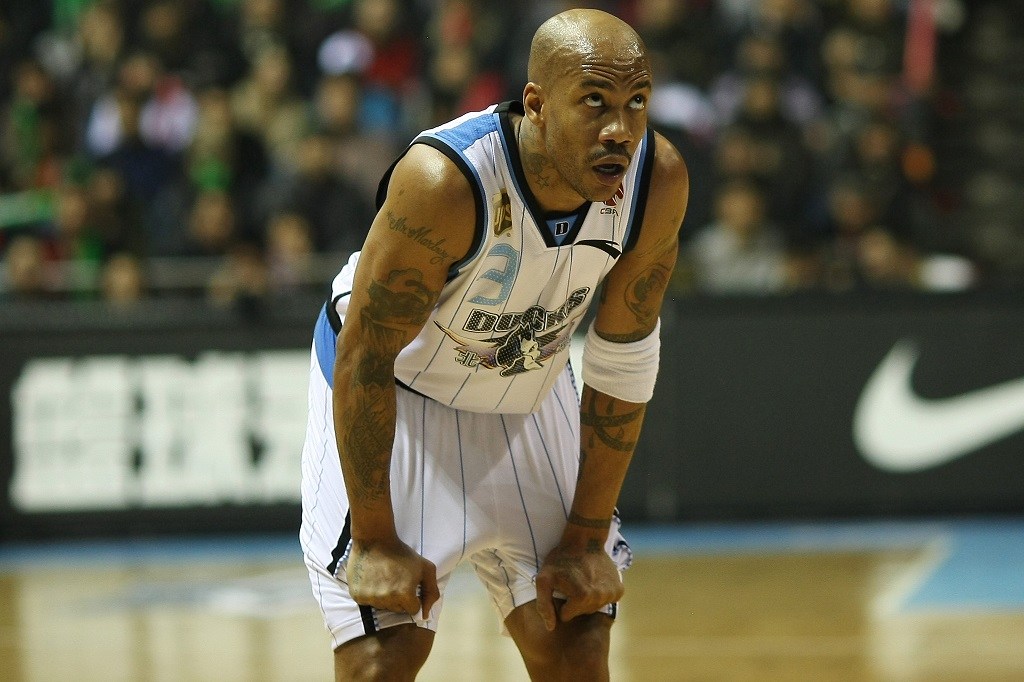 It would be a crime against humanity to talk about pro athletes and sweet leaf without talking about Stephon Marbury. Why? Because of his brutal honesty on the topic. Unlike other athletes who won't admit to their use, Marbury didn't hesitate to admit that he smokes marijuana when a video surfaced of him partaking in a little smoke sesh.
18. Dock Ellis
Legend has it that dope is what got Dock Ellis into baseball to begin with. The high school basketball star was in danger of getting suspended for drinking and smoking in the boys room, and joined the baseball team as an effort to get on the straight and narrow.
The baseball part certainly paid off as it resulted in a career. As for staying off the strong stuff, Ellis is infamously known for alleging that he pitched a no-hitter while tripping on acid. (Which also serves as great background for his post-baseball profession: an addiction counselor.) He died in 2008 of cirrhosis of the liver.
19. Randy Moss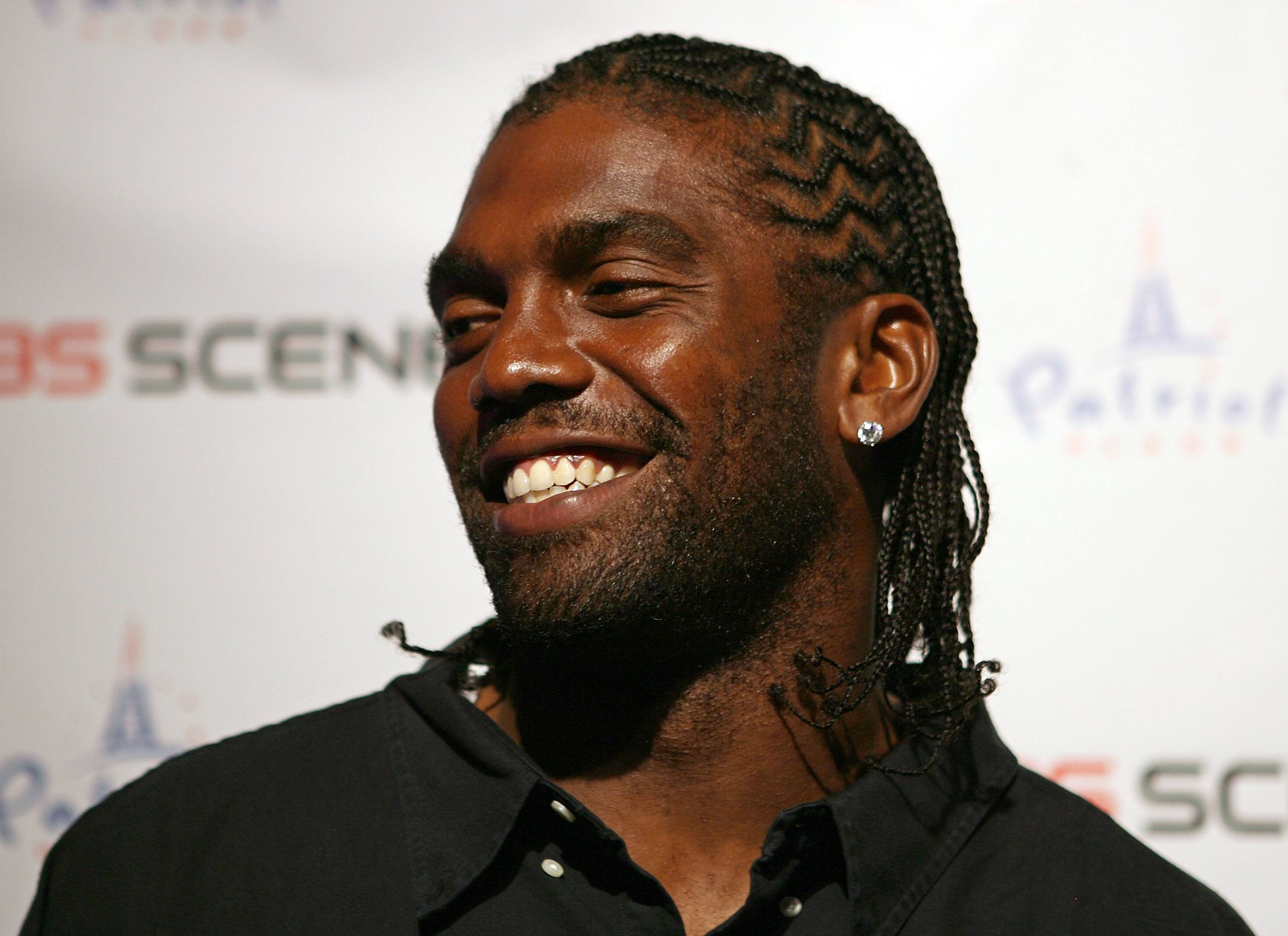 Randy Moss was a bit smoked even before his "petite" doppelganger had trouble getting the Fruity Munch off the top grocery shelf in DirecTV commercials. He's openly admitted to "poking smot" while playing in the NFL. Since his retirement, Moss has been vocal about the league loosening up on their smoking policy.
For all his support of the devil's lettuce, the seven-time Pro Bowler ended up with an unfortunate jail stay because of it. ESPN's 30 for 30 revealed that Moss had to participate in a work-release program in college at Florida State after being associated with the beating of a student. He supposedly smoked prior to reporting, failed a drug test, and then went to jail in Charleston to spend a week in solitary confinement.
20. Nick Diaz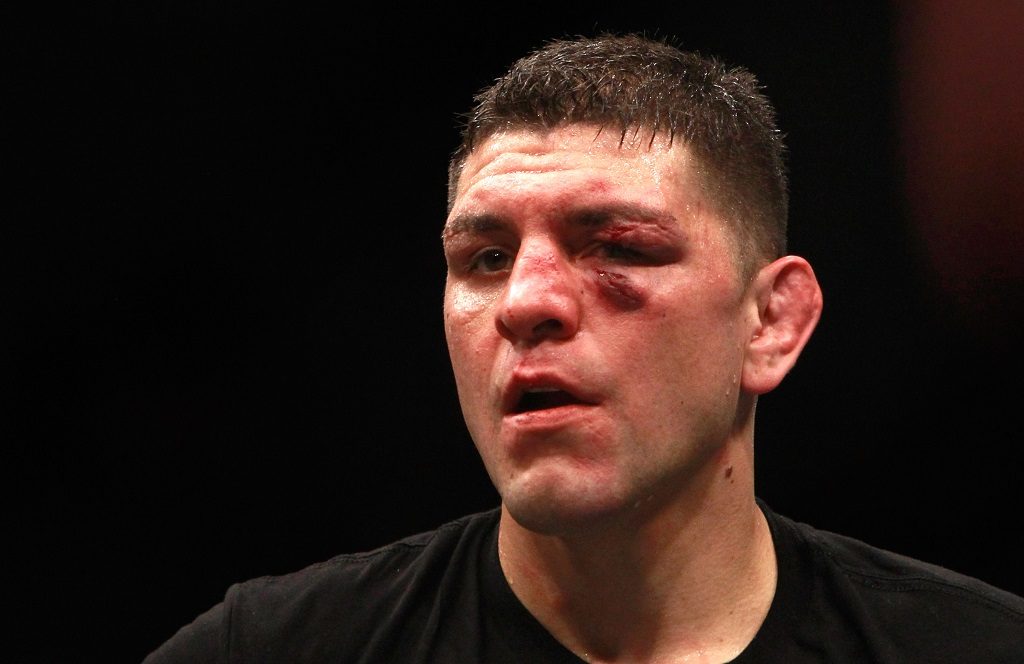 The UFC came down hard on well-known MMA fighter Nick Diaz when they suspended him five years for a failed drug test at UFC 183 — the third time he'd been caught with "marijuana metabolites" in his system. Lucky for the welterweight, his legal team got the sentence reduced to 18 months. Diaz still refuses to give Mary Jane the boot. "If I'm at home and I'm training — doing my same things every day — then I'm definitely going to want to use cannabis," the Stockton, California product said.
21. Kareem Abdul-Jabbar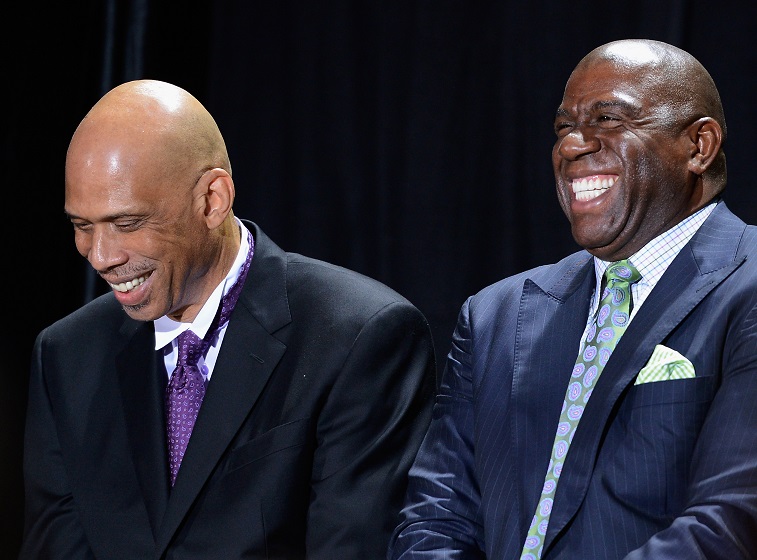 The former Los Angeles Laker is outspoken about many things, from his politics to his habit of smoking trees. Kareem Abdul-Jabbar has said that he has a prescription for marijuana because of migraines, although he was surely rolling Zig Zags for more than just curing headaches. Kareem let marijuana get him into trouble. Most recently he was arrested on a DUI charge in Southern California in 2016.
22. Michael Phelps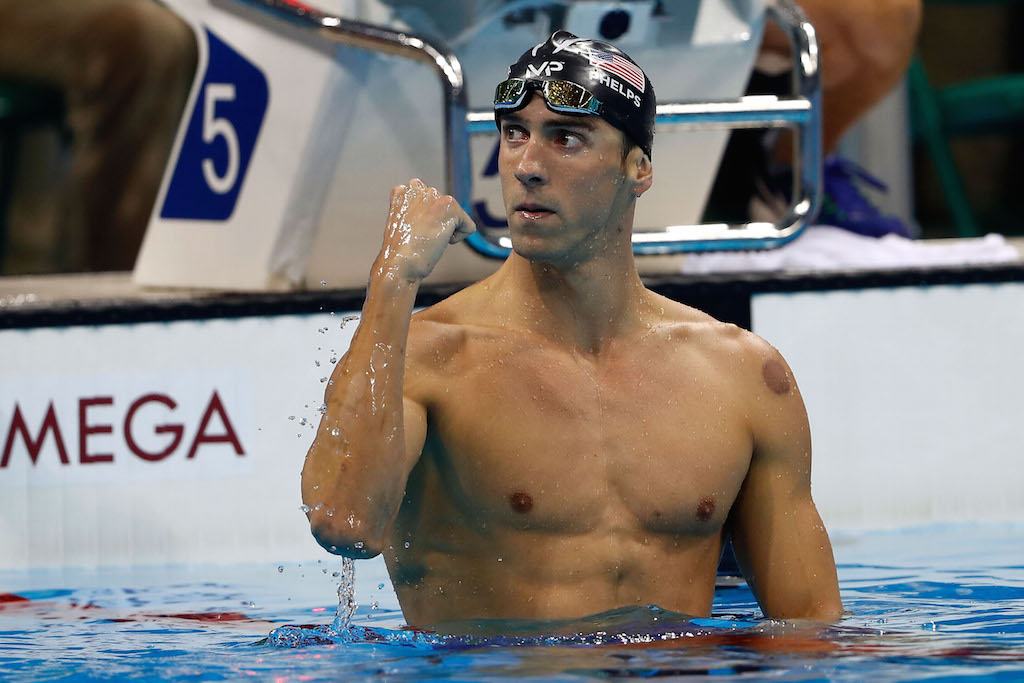 Really, how else do you think a 20-something professional swimmer was supposed to have room in his stomach for that 12,000 calorie-a-day diet? Bong rips or bust, apparently.
There are many infamous photos of Michael Phelps, but the out-of-the-pool shot of him partaking in a smoke sesh still gets traction. Now, the most-decorated Olympian ever is retired, eating fewer calories, and has been off alcohol after a DUI and rehab trip a couple years back. The absence of booze is more than likely a sign that Phelps no longer packs himself a bowl, but the photo evidence from his smoking days will live on forever.
23. Tim Lincecum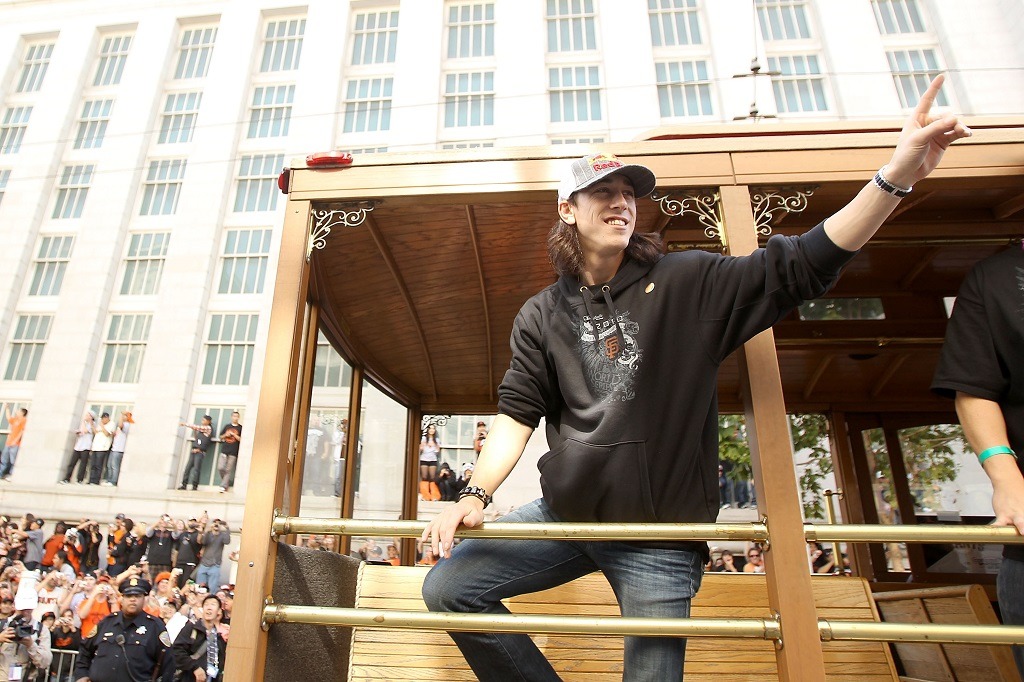 Many an athlete is connected to the reefer. But there is one whose affiliation spawned a rally cry and a line of merchandise: former San Francisco Giants pitcher Tim Lincecum. The long-haired starting pitcher was coming off his second Cy Young-winning season when a cop pulled him over in his native Washington with bud in his car.
Then, in the heat of the 2010 MLB season with Lincecum at the top of his game, "Let Timmy Smoke" shirts began to pop up all over San Francisco. After helping the Giants win the World Series — defeating the Rangers in Texas — he acknowledged in an interview that he hoped the fans in San Francisco were partaking as well.
24. Bill Walton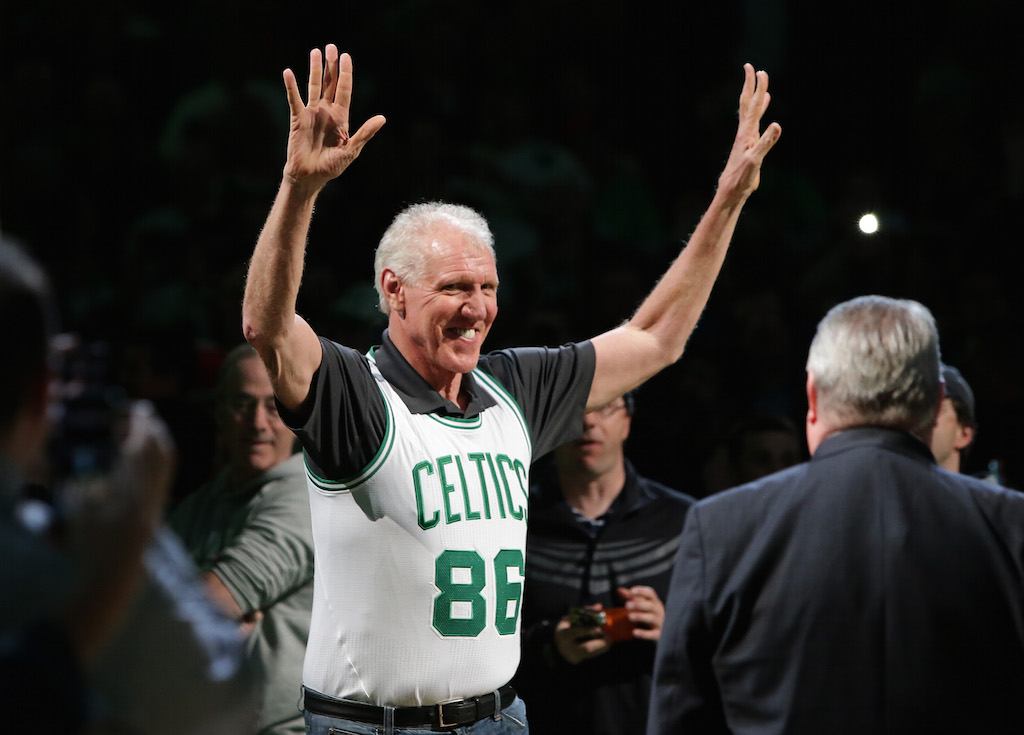 The NBA Hall of Famer never failed a drug test in his career. But Bill Walton has been quite the champion for the wacky weed since then, speaking openly on behalf of herbal refreshment. In fact, one of his most recent campaign speeches for marijuana took place during the commercial break of the college football championship game in 2017 — and ESPNU's broadcast picked up part of the conversation.
25. Ricky Williams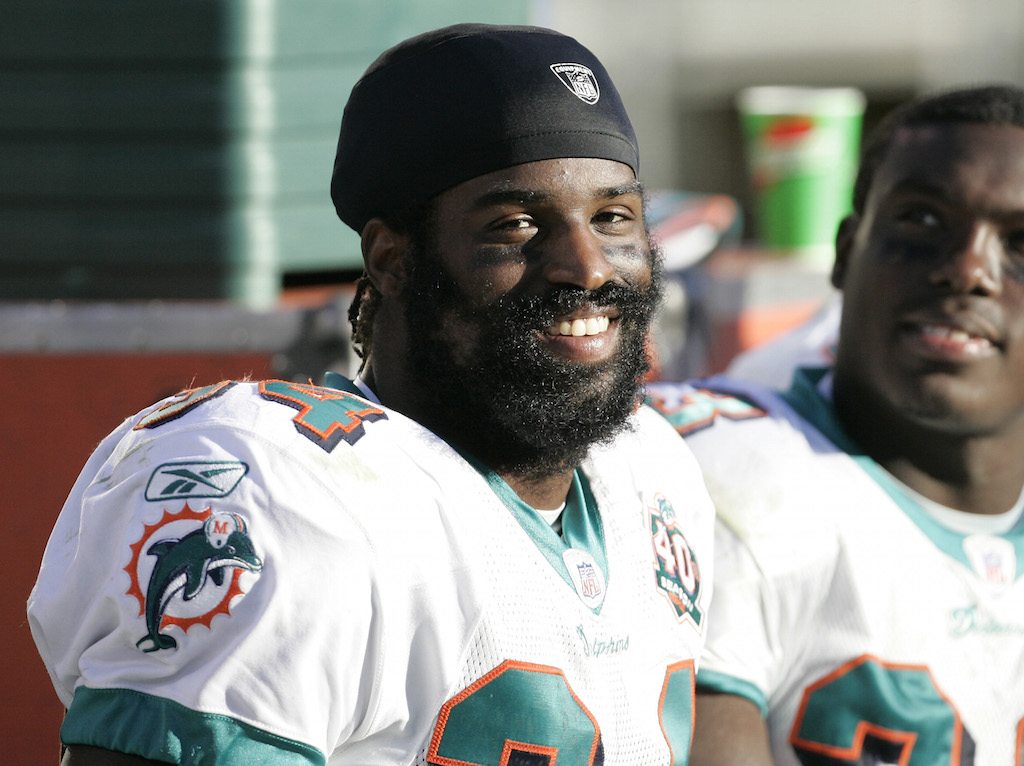 Rounding out our list is — drumroll, please — Ricky Williams. The NFL running back made controversy over pro athletes smoking ganja an art form. Not because weed had a negative effect on his career, but because Williams made weed his career.
The story goes: The young RB with a lot of upside reportedly failed three drug tests and was in danger of being banned from the league for a year. So did he go to rehab? Did he clean up his act? Quite the contrary; he made chronic his full-time investment.
Williams retired early from the NFL to study holistic medicine at the California College of Ayurveda in Grass Valley, California. He has completely devoted his life to marijuana — not just advocating for its use like Stepnoski or Walton, but making it his career. Williams even opened the first "Gym" for wacky tobacky in the Bay Area in 2016.