Pro Bowl No. 3 for Xavien Howard Could Create Problems for the Dolphins in the Offseason
Primarily due to their sluggish start to the season, the Miami Dolphins are not being overly represented in this year's Pro Bowl festivities. Only one Dolphins player was named to the AFC roster — cornerback Xaien Howard.
Howard has been with the Dolphins since 2016, and he's established himself as a focal piece of the Dolphins' defense. His strong play this season is a big reason Miami has been able to turn their season around, as they currently find themselves only one game out of the No. 7 seed in the AFC.
Xavien Howard is a turnover machine
It doesn't take too much digging to figure out why Howard was named a Pro Bowler this season. He's currently tied-ninth in interceptions with four, and he's forced an additional two fumbles as well. His coverage stats are also impressive — opposing quarterbacks have a completion rate of 51.9% when targeting Howard.
Howard's elite turnover-making abilities are not exclusive to 2021 either. He led the league in interceptions in 2020 (10) and 2018 (7). At just 28 years old, Howard has already racked up an awe-inspiring 26 total interceptions. That's nearly five interceptions per season.
Xavien Howard's strong play could put the Dolphins in a tough spot
While the Dolphins are presumably thrilled with Howard's continued stellar play, it does present a bit of an issue moving forward. Howard has expressed frustration with his current salary on more than one occasion — another trip to the Pro Bowl will only heighten those frustrations.
As things currently stand, Howard's $15 million salary ranks seventh in the NFL (Over The Cap). It also ranks second on the Miami roster, as 2020 free-agent addition Byron Jones currently makes more.
It's also essential to point out New England Patriots CB J.C. Jackson is set to hit the open market for the first time in his NFL career this offseason. He could easily command an asking price of $20 million, further pushing Howard's salary down the list.
Howard went as far as to hold out this past offseason in an attempt to demand a bigger payday. The Dolphins executed a minor restructure to get their star cornerback on the practice field. However, no long-term solution was arrived at. Howard is still underpaid, by his standards at least.
It's also worth pointing out that the Dolphins had brief trade conversations with the Baltimore Ravens regarding Howard. His status in Miami has undoubtedly been shaky the past few months.
Will the Dolphins' star CB hold out again this summer?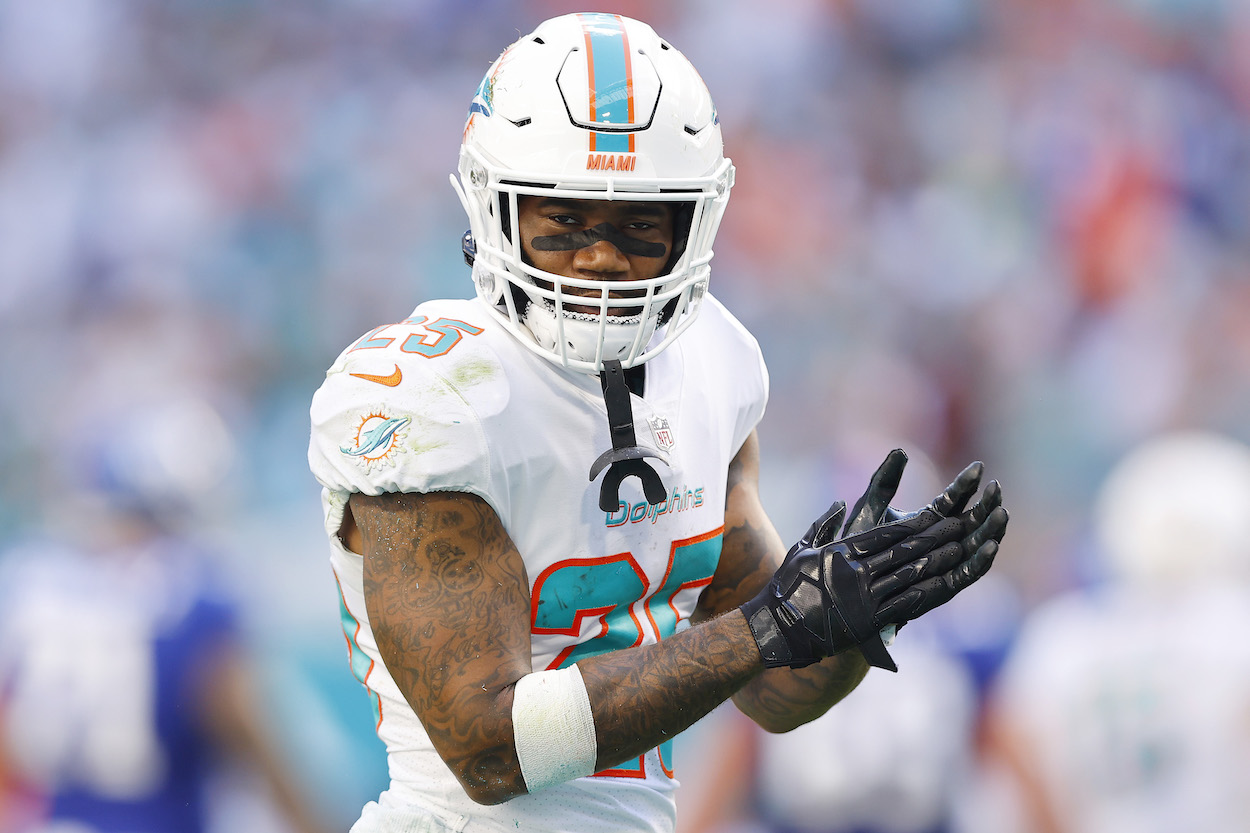 Ultimately, this conversation may depend on the Dolphins' ability to make the postseason this year (winning cures all). However, Howard's third Pro Bowl in six years undoubtedly gives him further ammunition to demand a pay raise.
While the Dolphins presumably want to keep their star cornerback in town for another few seasons, it's worth wondering if they're willing to cave to any potential Howard demands. They stood fast this past offseason during his holdout, and they desperately need to commit money to the offensive line moving forward. The Dolphins aren't in a great position to hand out extra money to players already under contract.
Howard is crucial to the Dolphins' defensive success, but it's impossible to ignore the smoke surrounding the situation. Holdouts, failed contract negotiations, trade rumors, etc. This feels like a saga that isn't complete quite yet.
All stats courtesy of Pro Football Reference.