Pro Football Hall of Fame Announcer Joe Buck Still Studies His Broadcasting Rivals Despite His Own Success
Across nearly 30 years in the sports media world, Fox Sports star Joe Buck has seemingly done it all. Love him or hate him, and there remain large chunks of sports fans on both sides of the debate; it'll be hard not to rank him among the most successful announcers of his generation.
Trust us when we say that Buck, who turned 52 earlier this year, isn't content with his current position or situation at Fox.
Joe Buck still studies Al Michaels, Jim Nantz, and Mike Tirico's commentary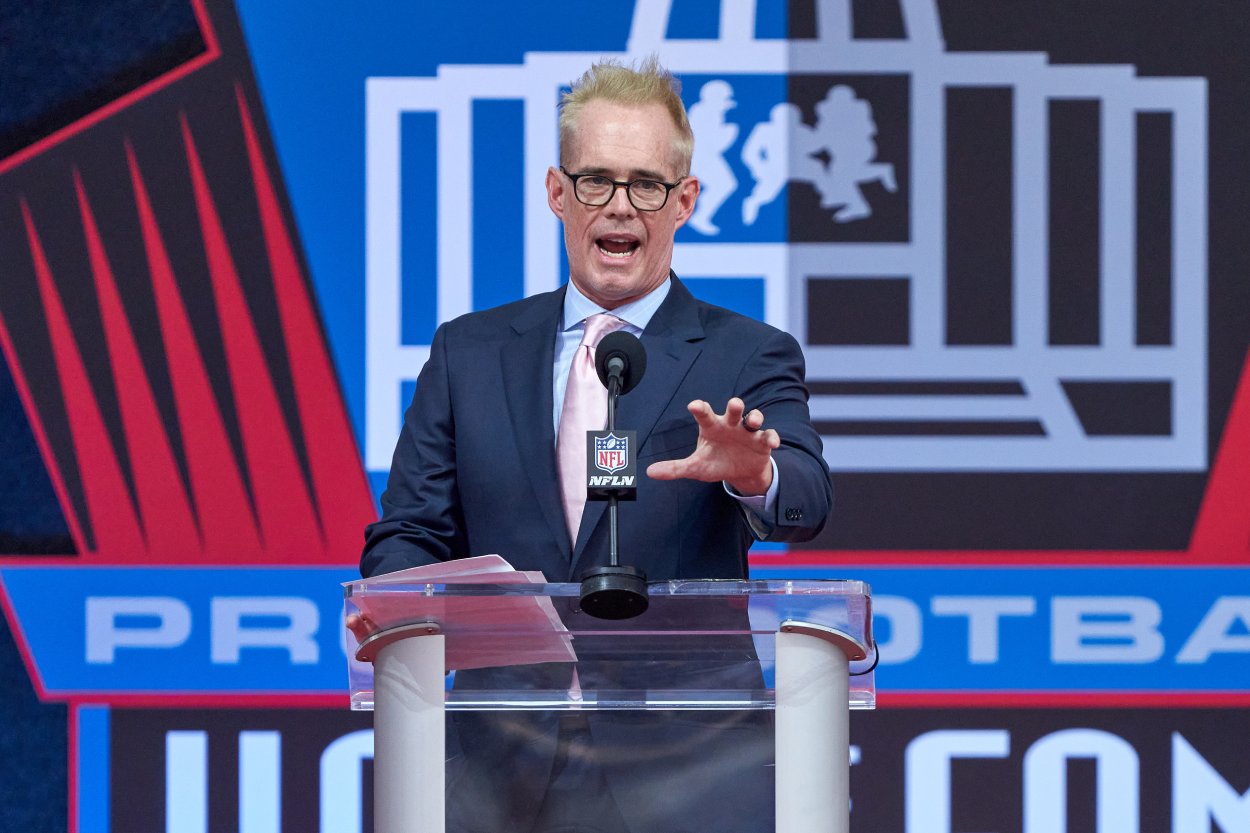 Barring his own retirement or a total revamp of Fox Sports, a world without Buck as the network's lead announcer for NFL games and MLB postseason games isn't likely to happen anytime soon.
Still, one can't fault the veteran announcer for wanting to improve where he can. In an interview with the New York Post earlier this year, Buck said he still studies several other NFL announcers, including CBS' Jim Nantz and NBC's Al Michaels.
Buck said he specifically observes Michaels' "attention to detail, his ability now at this stage of his career to just kind of freewheel and nonchalantly bring in stories and nods to the past."
NBC Sports' Mike Tirico, who served as the Monday Night Football play-by-play voice from 2006-15, also appeared on Buck's list. The former ESPN announcer currently hosts Football Night in America and calls Notre Dame football games.
Tirico is expected to replace Michaels on Sunday Night Football games as soon as 2022.
Buck offered the highest praise for Vin Scully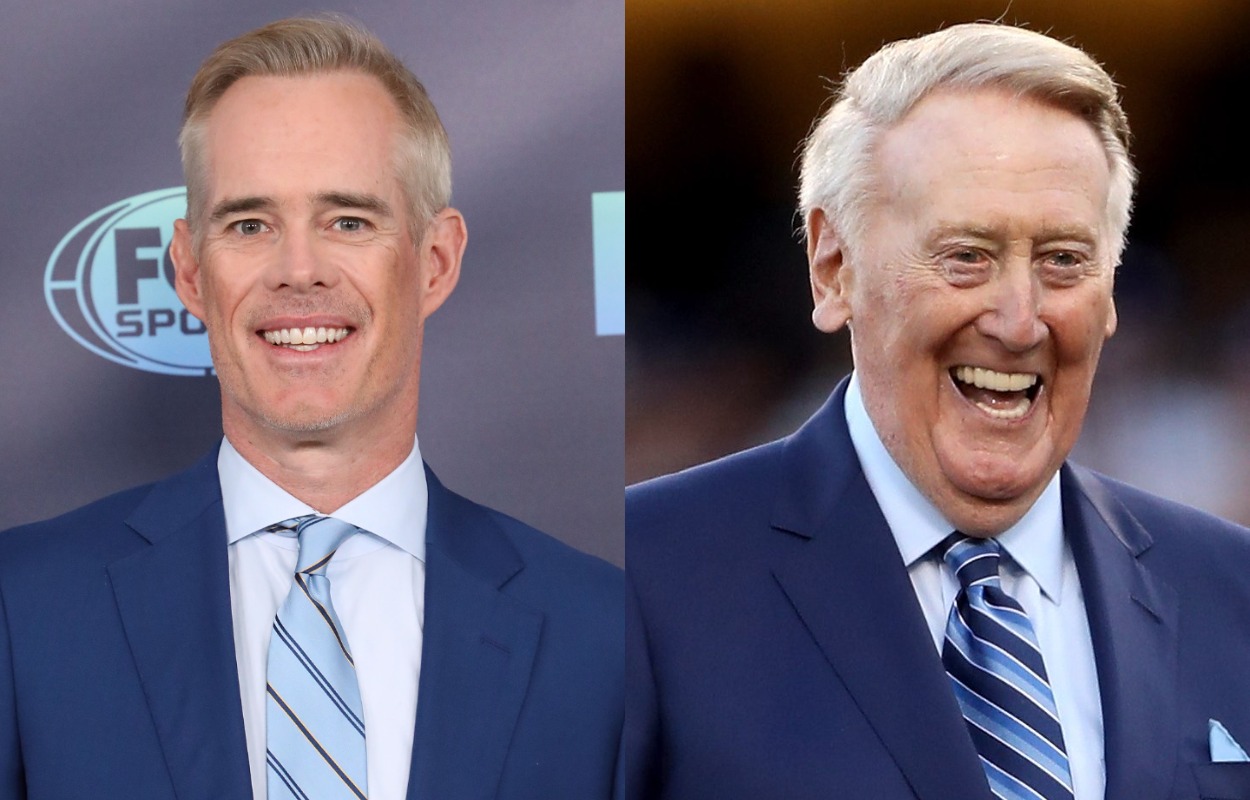 When Buck grew up in Missouri, he spent plenty of afternoons hearing his father, Jack, call St. Louis Cardinals baseball games on the radio. As a teenager in the 1980s, the future Fox Sports star watched Vin Scully and former St. Louis Cardinals catcher Joe Garagiola Sr. call games on NBC's Saturday Game of the Week.
When he spoke with The Post, Buck reflected on how much he admired Scully, who retired in 2016 after 67 years as an announcer, and what went into the legendary play-by-play voice's craft.
"Scully, he's almost impossible to emulate because, if you watched him only doing the Dodgers, he was a one-man band. To sit there by yourself in games that could sometimes last three, four hours and just go, weaving stories in and out of play-by-play, those are the guys that I admire, that can deftly give you some background, some history, while not going down a rabbit hole and staying present and in the game."

Joe Buck
Although Buck began calling games for Fox Sports at 25 years old, something tells us that he won't follow Scully into spending over 60 years on the airwaves.
Buck will be among the last man standing of those announcers
It feels like Buck has been around forever, and deservedly so. He's stuck around ever since Fox named him one of its first NFL play-by-play voices in 1994.
Buck told The Athletic earlier this year that he wouldn't be surprised if he's working fewer games by 2030 so he can enjoy time with his family. However, he did not outright say he would be retired by that point.
Michaels turns 77 in November and is expected to leave Sunday Night Football after this season. However, he has been linked to joining Amazon as the potential play-by-play voice of Thursday Night Football.
Nantz turned 62 in May and has shown no desire to retire anytime soon. Given that he's 10 years older than Buck, however, don't be surprised if he takes a lighter workload or outright retires ahead of his Fox counterpart.
On the other hand, Tirico turns 55 in December and has a bright future ahead of him at NBC. It isn't outrageous to believe the current Football Night in America host will be the last man standing of those four.
Like Sportscasting on Facebook. Follow us on Twitter @sportscasting19.
RELATED: Joe Buck Opens up on Mental Health and Seeing a Therapist: 'Everybody's Got Their Own Stuff They Deal With'