Pro Football Hall of Fame: Why Bears Legend Devin Hester Deserves to Be a First-Ballot Selection
The Pro Football Hall of Fame has announced the finalists for the Class of 2022. Several names stick out, including Devin Hester. The Chicago Bears legend was a one-of-a-kind player, and he deserves the recognition. Calling a player a first-ballot Hall of Famer is no small compliment. However, Hester is as close as it gets because of his impact on the game.
Devin Hester is a modern-day finalist for the Pro Football Hall of Fame
The Pro Football Hall of Fame revealed its list of 15 finalists for the 2022 class. The list features three players in their first year of eligibility: defensive end/outside linebacker DeMarcus Ware, wide receiver Andre Johnson, and Devin Hester.
Modern-day players are getting a lot of respect from the committee. At least three first-year candidates have made the cut in three of the last five seasons.
Here are the rest of the modern-day finalists:
Defensive end Jared Allen
Tackle Willie Anderson
Defensive back Ronde Barber
Tackle Tony Boselli
Safety LeRoy Butler
Wide receiver Torry Holt
Linebacker Sam Mills
Defensive lineman Richard Seymour
Linebacker Zach Thomas
Wide receiver Reggie Wayne
Linebacker Patrick Willis
Defensive lineman Bryant Young
This group features plenty of talented players who have given a tremendous amount to the NFL. Let's look at why Devin Hester deserves to be a first-ballot Hall of Famer.
The former Bears kick returner changed the game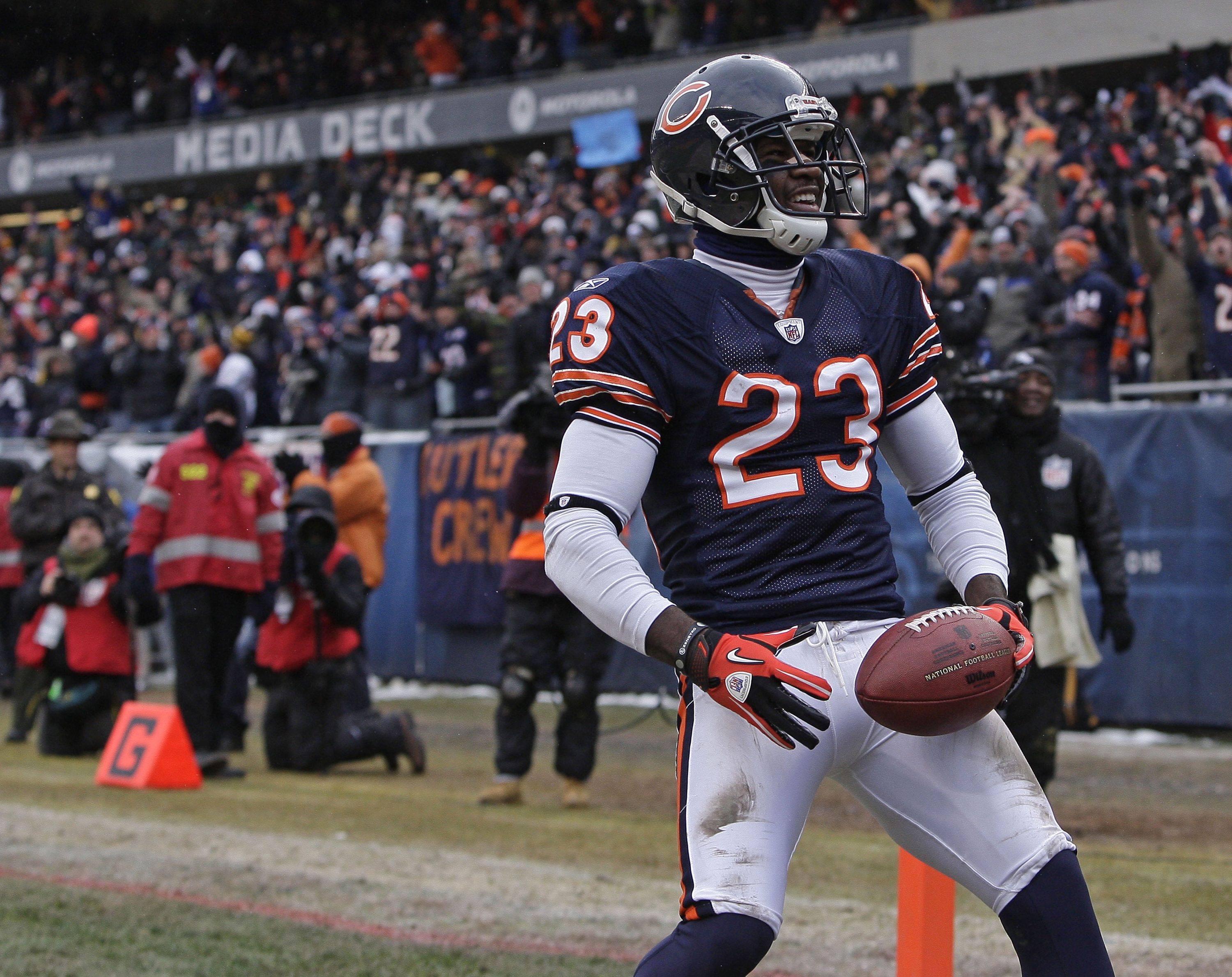 The Chicago Bears ended up landing a steal when they selected Devin Hester with the No. 57 overall pick in the second round of the 2006 NFL Draft.
Hester enjoyed an impressive career at the University of Miami (FL). However, the former Hurricanes star was just scratching the surface of the player he'd eventually become.
Hester played 11 seasons in the NFL, eight of which he spent in Chicago. There, he quickly established himself as one of the league's most dangerous playmakers.
The Florida native was technically a wide receiver, but he did most of his damage as a return specialist. Hester returned 47 punts for 600 yards and three touchdowns as a rookie. He also took two kickoff returns to the house that same season.
Hester amassed 3,695 punt return yards, 7,333 kick return yards, and 19 combined touchdowns for his career. His signature moment came in Super Bowl XLI when the Bears' kick returner fielded the opening kickoff and took it 92 yards for a score. He became the first player to return an opening kickoff for a touchdown in a Super Bowl.
Devin Hester was a special player. His elite speed and unrivaled vision as a ball-carrier put fear in the hearts of opponents. His Pro Football Hall of Fame induction would open the door for other returners to get more recognition.
Which other kick returners could make it to Canton someday?
No NFL player has ever made it into the Pro Football Hall of Fame as a return specialist. Devin Hester should be the first. The Bears listed him as a wide receiver, but the 4-time Pro Bowler knew his true calling.
The 3-time All-Pro selection is the greatest player ever to return kicks in the NFL. Still, the league has seen its fair share of explosive return specialists.
Who could be next if the Pro Football Hall of Fame inducts Hester in 2022?
Brian Mitchell would be the most likely player to follow after Hester. He played 14 NFL seasons between the Washington Redskins, Philadelphia Eagles, and New York Giants.
Mitchell recorded 14,014 kick return yards, 4,999 punt return yards, and 13 combined touchdowns for his career.
Dante Hall and Joshua Cribbs are two other names that come to mind. Both players enjoyed productive NFL careers. Hall was affectionately named the "X-Factor" and the "Human Joystick." He was a game-changer for the Kansas City Chiefs. He racked up 12,397 return yards and 12 touchdowns in his career.
Cribbs played 10 seasons in the league, primarily for the Cleveland Browns. He amassed 13,488 return yards and 11 scores during his tenure.
While other players have proven to be lethal weapons in the return game, none have made the overall impact that Devin Hester did in his career.
All stats courtesy of Pro Football Reference