Pro Golf: The 5 Richest Golfers in 2015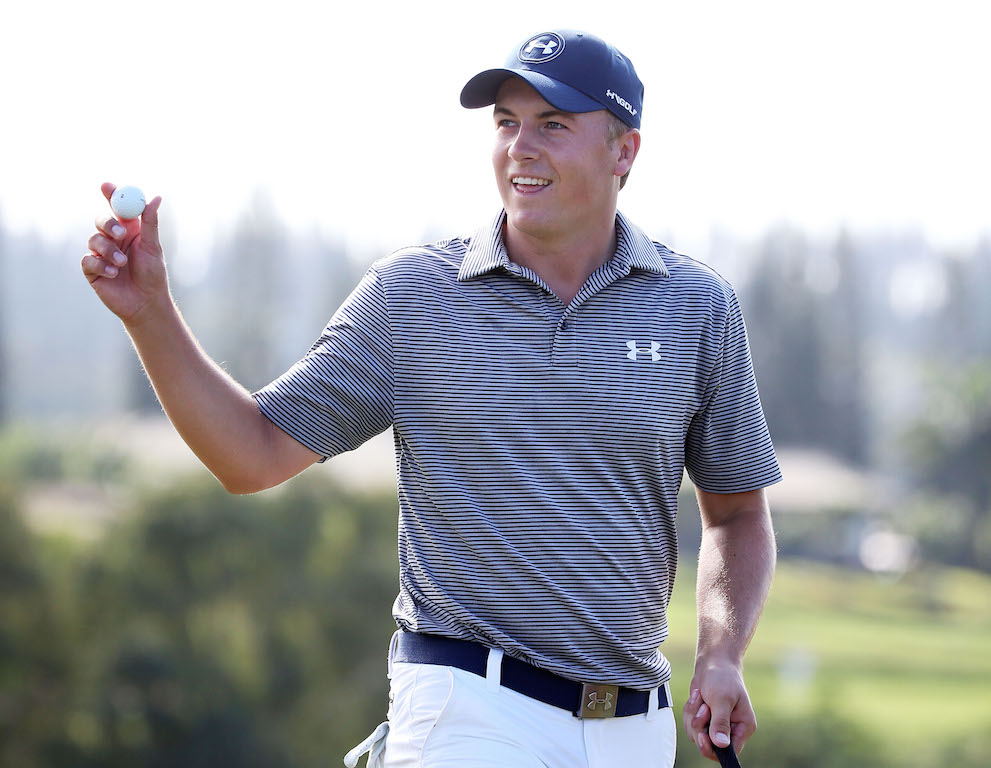 Anyone who's ever decided to pick up a club knows that golf is not a simple game. Sure, it seems like it is. In theory, at least. Hit the ball into hole. End of story. But that couldn't be further from the truth.
The sport of golf tests the physical and mental fortitude of an individual. It's all about practice and concentration, muscle memory and hand-eye coordination. It takes patience, resilience, and an acute ability to leave the bad in the past. It is a hard game. And it's not for everyone.
If you happen to be among the select few with the strength to "conquer" the game, you can make some serious loot — both on and off the course. And we have the numbers to prove it.
Thanks to Golf Digest, which just released its "Money Issue 2016," we now know which golfers were the sport's top earners in 2015. We have to admit, in the end, we weren't as surprised by the names on the list, but the order was surprising — especially when it came to the top five individuals.
5. Arnold Palmer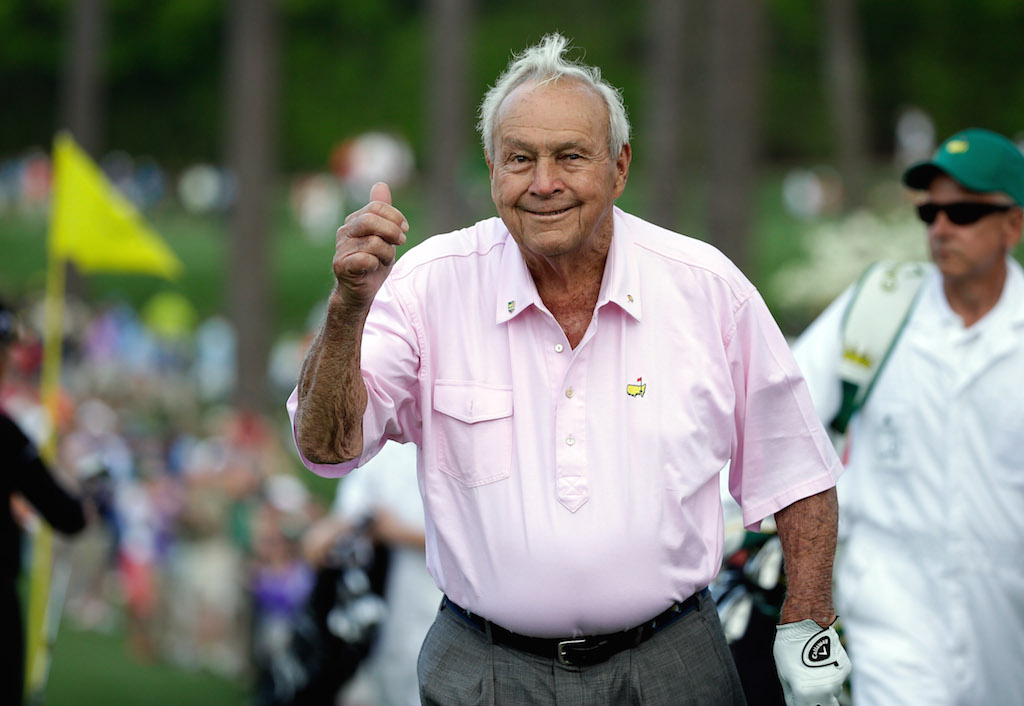 Total Earnings: $40,000,000
Arnold Palmer, one of the greatest golfers to ever pick up a club, may have turned 86 last year, but that didn't stop the seven-time major champion from pulling in some serious coin in 2015. According to Golf Digest's estimates, Palmer earned $40,000,000 (all of it coming off of the golf course), putting him at No. 5 on golf's top earners list. We guess it really does pay to have a drink named after you.
4. Rory McIlroy
Total Earnings: $46,968,190
Rory McIlroy's 2015 was filled with success both on and off the golf course. By pulling in $9,468,190 in winnings, to go along with the $37,500,000 he made through sponsorships and other off-the-course endeavors, the No. 3 golfer in the world raked in a cool $46,968,190 in total earnings. That's just what happens when you're "in the game."
3. Tiger Woods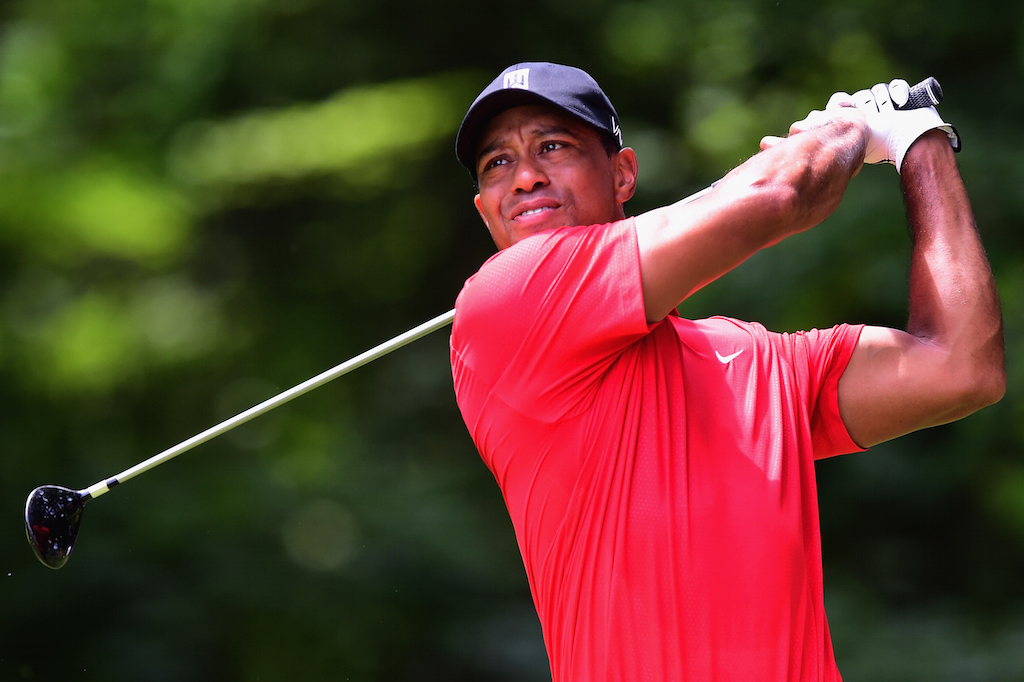 Total Earnings: $48,551,098
For the first time in 13 years, Tiger Woods is not the top earner in golf. Sure, his deal with Nike helps keep the endorsement money rolling in (he banked $48,000,000 in 2015), but Woods' inability to put his game together on the course (just $551,098 in winnings) ultimately crushed his chances of reaching the pinnacle of golf's highest earners. Of course, if No. 3 isn't good enough for Tiger, we'd be more than happy to help take some of this loot off his hands.
2. Phil Mickelson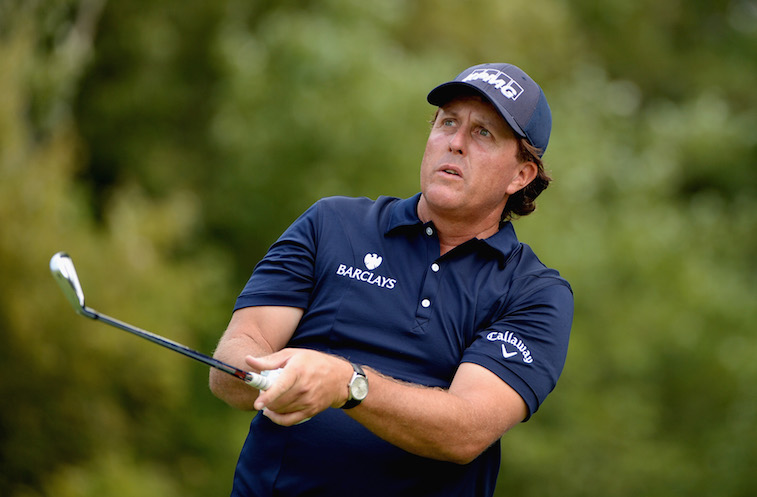 Total Earnings: $52,301,730
The lefty continues to light it up. Per Golf Digest's estimates, Phil Mickelson made $2,301,730 in on-course winnings and earned $50,000,000 in off-the-course endorsements, making him golf's second highest-earning player in 2015. In case you're curious to know what companies are among Mickelson's major sponsors, we suggest looking at the picture above. That should tell you all you need to know about his overall appeal.
1. Jordan Spieth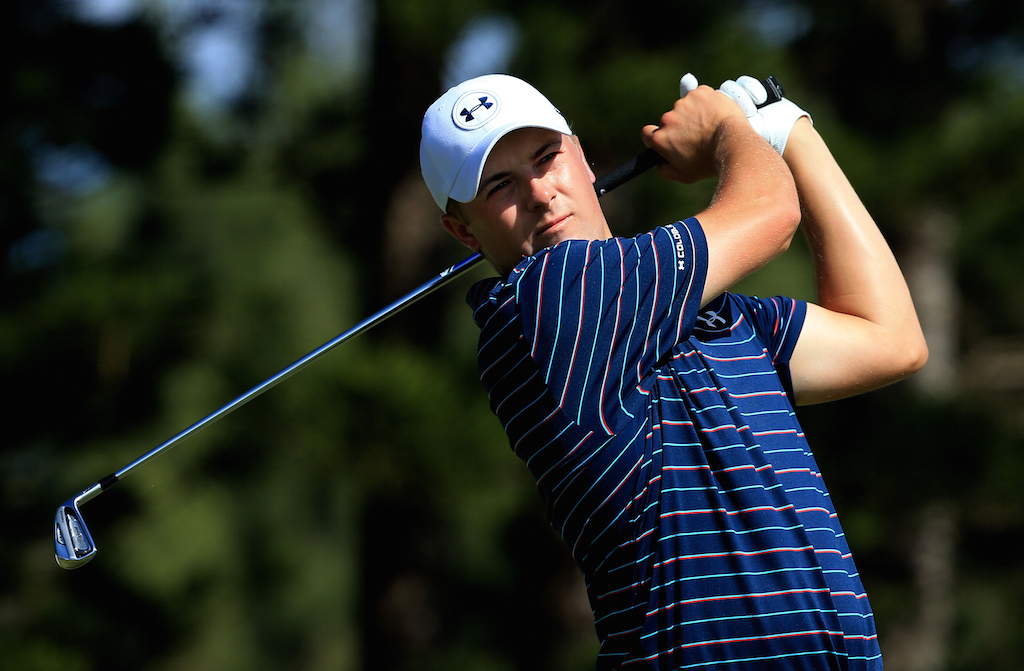 Total Earnings: $53,030,465
Jordan Spieth is the face of golf. And he's got the money to prove it. According to Golf Digest's estimates, the 22-year-old world No. 1 — who took home the Masters, the U.S. Open, and the Tour Championship last season — earned $23,030,465 in winnings and pulled in $30,000,000 in endorsement money (thank you, Under Armour), making him golf's No. 1 earner in 2015 with a total haul of $53,030,465. Of course, if you think this is impressive, just wait until he reaps the rewards from his new deal with Coca-Cola. Now that's the real thing.
All information courtesy of Golf Digest.