Pro Tennis Scandal: Are Players Being Paid to Fix Matches?
A recent investigation reveals that professional tennis players may be fixing matches to benefit themselves and the corrupt gamblers who tempt them.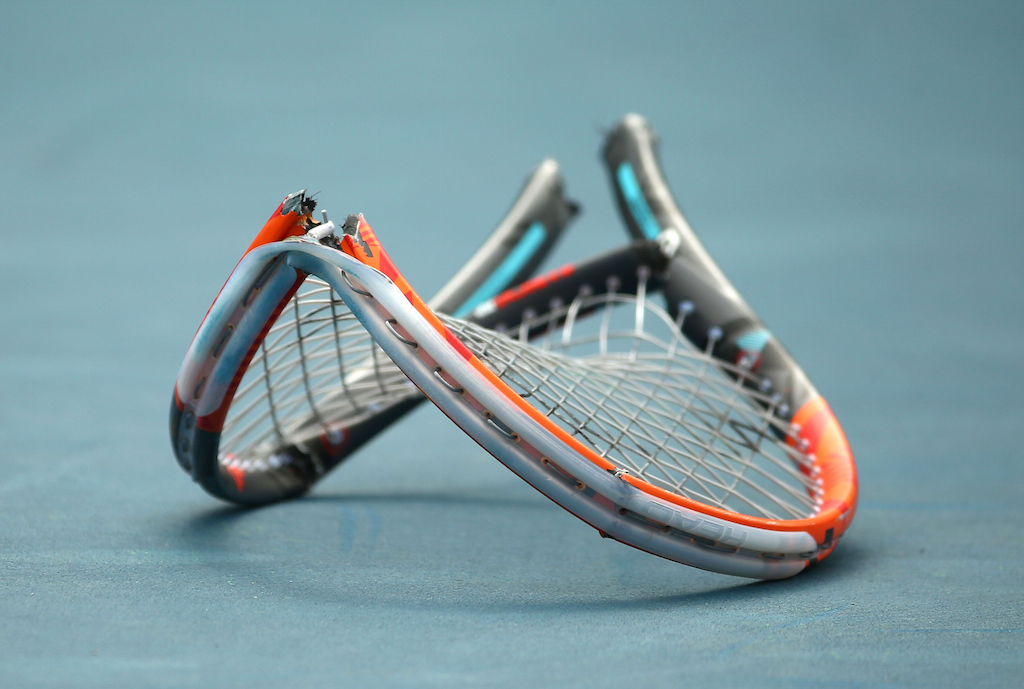 Recently, BuzzFeed News and the BBC revealed their investigation into the world of professional tennis match-fixing by players in the upper echelons of the game. Over the past decade, tennis authorities possessed at least nine lists with more than 70 players suspected of fixing matches. BuzzFeed and BBC based their investigation on one of those leaked reports as well as 15 months of tennis betting data. The report was released just as the 2016 Australian Open kicked off its preliminary round, with claims including the following:
There is a core group of 16 players — all title winners at Grand Slam tournaments — whose actions suspiciously and repeatedly raise red flags involving mysterious bets and fixed matches.
Russia and Italy are among the countries with suspicious gambling syndicates betting on matches as large as Wimbledon and the French Open and possibly working with upper-level players to fix matches.
Corrupt gamblers are approaching players in hotel rooms at major tournaments and offering $50,000 or more to fix games.
Who was involved?
BuzzFeed News and BBC did not name specific players as they lack the specific data, phone records, and text messages to incriminate suspected fixers. They need stronger connections between players and gambling syndicates. However, the investigation asserts that at least one top-50 player competing in the 2016 Australian Open is suspected of repeatedly fixing his first sets.
What prompted the investigation?
About seven years ago, tennis authorities received a report containing strong evidence for fixed matches involving 16 players. The original suspected players lost matches that involved hugely lopsided betting shifts, with four players losing nearly all of the suspected matches. BuzzFeed News cited those players' chances of losing that badly at "less than 1 in 1,000."
Despite strong evidence and a comprehensive report, none of those players faced strong repercussions, and more than half are competing in the Australian Open. "They could have got rid of a network of players that would have almost completely cleared the sport up," said Mark Phillips, one of the investigators. "We gave them everything tied up with a nice pink bow on top and they took no action at all."
Is there a resolution in sight?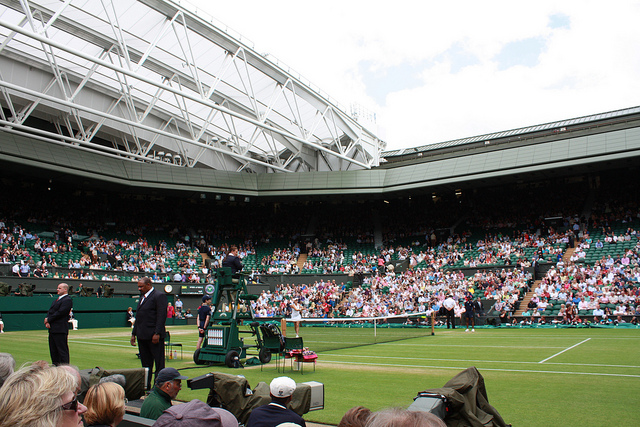 A joint statement released by the Association of Tennis Professionals (ATP), Women's Tennis Association (WTA), Australian Open, U.S. Open, and other tennis organizations denied overlooking the original allegations. It read: "The Tennis Integrity Unit and the tennis authorities absolutely reject any suggestion that evidence of match fixing has been suppressed for any reason. In its investigations the Tennis Integrity Unit has to find evidence as opposed to information, suspicion or hearsay."
The Tennis Integrity Unit (TIU) formed in September 2008 on the heels of the original investigation of the suspected fixers. As a joint initiative between the ATP, WTA, the Grand Slam Board, and the International Tennis Federation, TIU's confidential investigations — they do not reveal findings to the public — have received criticism for lacking the accountability of a public report. BuzzFeed News and the BBC allege that "the 28 players implicated in the 2008 report were never given a second look. Since 2009, the Tennis Integrity Unit has been warned again about nine of them."
Bookmakers, who tried to warn the TIU about suspicious matches, have allegedly received little response. However, tennis officials noted that the TIU has disciplined 13 lower-level male players and banned five for life. Although BuzzFeed News and the BBC lack the power to demand records that could incriminate guilty parties, the TIU is able to ask for that kind of data and information. Whether they have sufficiently done so is up for debate.
Chris Kermode, executive chairman of the ATP and Tennis Integrity Unit (TIU) board member, echoed the statement's sentiments last night. "I can assure you that tennis is not treating this lightly. The idea that tennis is not acting appropriately is ludicrous … Tennis remains fully committed to meeting the challenge that all sports face from corrupt betting practices."
How has the tennis world responded?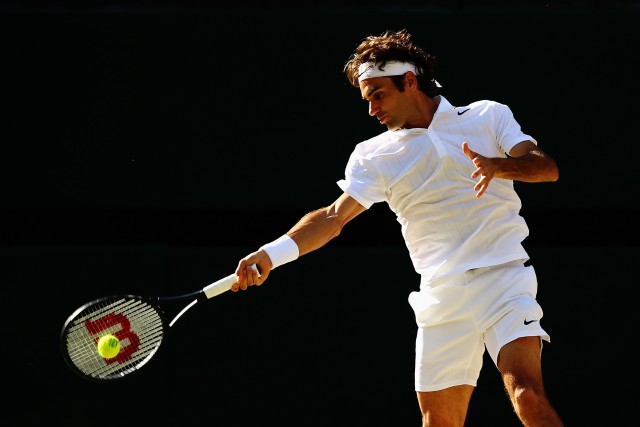 After beating Georgia's Nikoloz Basilashvili and moving on to the second round of the Australian Open, Roger Federer acknowledged the potential scandal and expressed an interest in learning more:
I would love to hear names. Then at least it's concrete stuff and you can actually debate about it. Was it the player? Was it the support team? Who was it? Was it before? Was it a doubles player, a singles player? Which Slam? It's super serious and it's super important to maintain the integrity of our sport. So how high up does it go? The higher it goes, the more surprised I would be.
Another headline-making moment occurred when world No. 1 Novak Djokovic — who just advanced to the second round of the Australian Open after a comfortable win over South Korea's Hyeon Chung — mentioned his experience with match-fixing to the tune of $200,000. He told Kevin Mitchell of the Guardian:
I was approached through people that were working with me at that time. It made me feel terrible because I don't want to be anyhow linked to this kind of — you know, somebody may call it an opportunity. For me, that's an act of unsportsmanship, a crime in sport honestly. I don't support it. I think there is no room for it in any sport, especially in tennis.
For now, 2016 holds a lot of potential for tennis fans. It could be the year of Djokovic's 11th (and 12th and 13th and so on) Grand Slam title. It may mark the beginning of the end for an aging Federer. And it could be the year that match-fixing pushes world tennis leaders to acknowledge the sport's shortcomings and make the necessary changes to better it indefinitely.