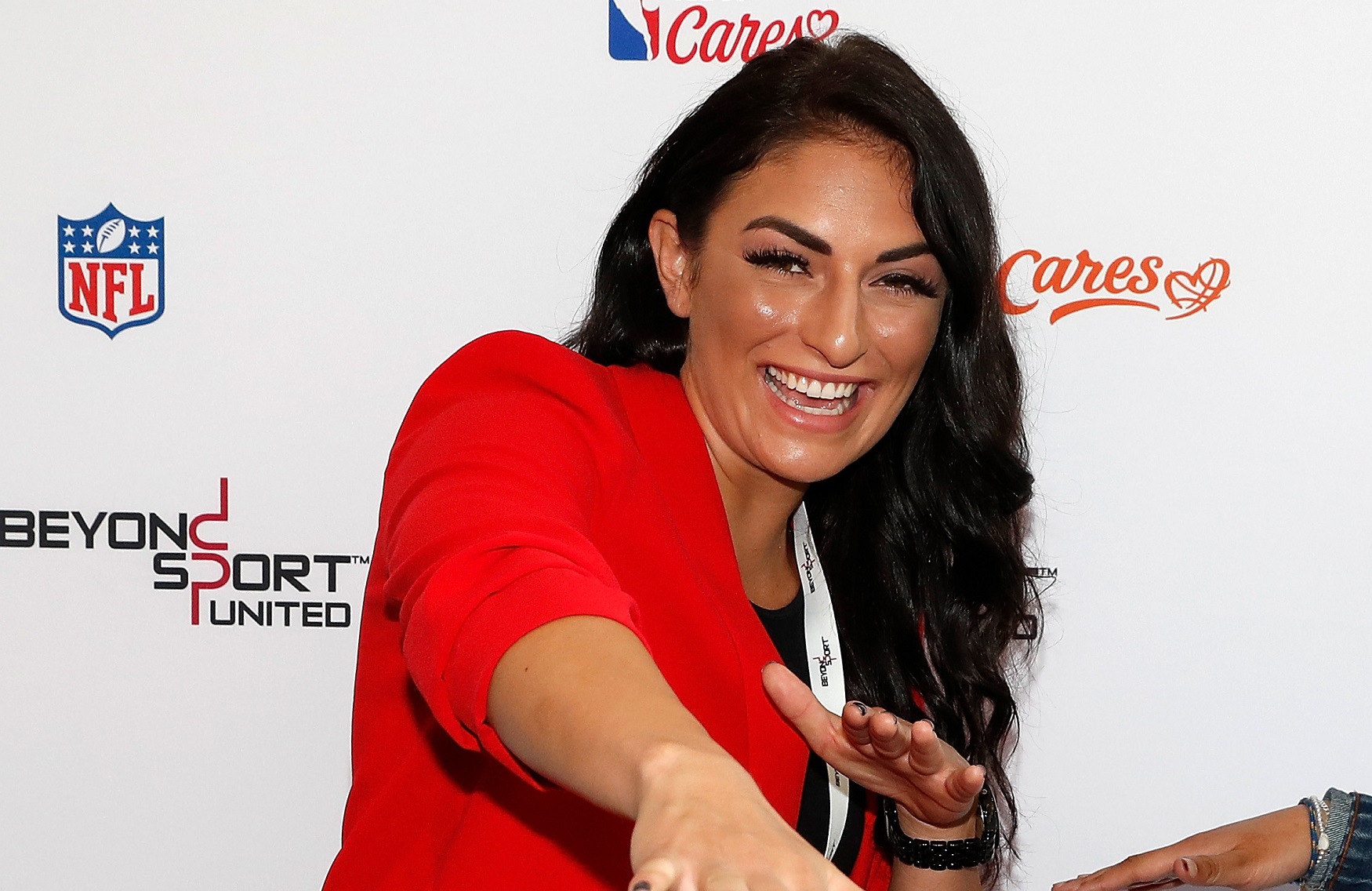 Pro Wrestler Sonya Deville Has Broken New Ground in the WWE
Sonya Deville has been open in discussing her sexual orientation since joining the WWE in 2015.
Women's professional wrestling has evolved rapidly from the long championship reign of The Fabulous Moolah. Athletic, charismatic competitors like Wendi Richter, Chyna, Sherri Martel, and the Bella Twins transformed the WWE. More recently, Sonya Deville has helped take the WWE into a new direction.
Sonya Deville started her career in mixed martial arts
WWE promoter Vince McMahon Jr. has expanded the size and scope of pro wrestling, turning it into a lucrative niche of the entertainment industry. One avenue of growth has come via the relentless marketing of superstars like Hulk Hogan, Stone Cold Steve Austin, The Rock, and John Cena.
More recently, the WWE has brought more women into the ring. Asuka and Becky Lynch have reigned as women's champions for long stretches. Additionally, each new talented female wrestler gives McMahon options for more storylines. One of McMahon's finds was Sonya Deville, who has been working her way up the ranks after starting out in the 2015 season of WWE Tough Enough.
Deville, whose real name is Daria Rae Berenato, was born in New Jersey in 1993 and began training in mixed martial arts as a 16-year-old. She tried the octagon professionally after turning 21 and compiled a 2-1 record in MMA before catching on with WWE Tough Enough.
Sonya Deville is the WWE's first openly gay female
Sonya Deville is not yet championship material in the WWE. However, she is championing a cause: As the promotion's first openly gay female wrestler, Deville delivers messages of equality.
"I'm trying to be the voice for people who don't have a voice, and I've been able to do that with WWE," she told Sports Illustrated in September 2019. "They've been so great since day one, and they've given me this public social platform to work with super inspiring groups."
Her sexual orientation is likely to become a recurring storyline in the WWE but presented in a more favorable light. Promoter Vince McMahon Jr. encouraged Adrian Adonis to wrestle while demonstrating a highly effeminate personality, but that was a mid-career character change and embraced negative stereotypes. Deville has been candid about herself from her early days with the WWE.
"I am not defined by my sexuality," she said. "I'm me. I made it public to live my truth and to stand up for those who don't have that voice, but it doesn't define me or my in-ring ability. I have a martial arts background. I've been with WWE for four years and I've worked my ass off, and I have so much left to accomplish inside the ring."
A multi-pronged marketing approach
WWE wrestler Sonya Deville is seemingly doing a dozen things at once after her unsuccessful bid to capture a tag-team championship alongside then-ring partner Mandy Rose, with whom she wrestled under the name "Fire & Desire."
Deville has started work on creating a fashion line and has launched a food-oriented video series alongside Rose, with whom she began an on-air feud this spring, called Damandyz Donuts. The show changes location each week in search of the perfect donut.
Deville also recently began appearing on WWE's Total Divas on E! The Bella Twins and Ronda Rousey are executive producers. Rousey crossed over from MMA as a UFC champion to wrestling, making her of particular interest to Deville.
"It's empowering and inspirational to see her have so much passion for what she does, she said of Rousey. "We get along very well, but I want my chance to face her. If she decides to come back, I'd love to have that match."