5 Professional Athletes Who Walked Away in Their Prime
The Chicago Cubs created a stir when they demoted utilityman Tommy La Stella. The second/third baseman and pinch-hitter was having an excellent year in a limited role, hitting for a .843 OPS at the age of 27. But the Cubs fell into a roster crunch that necessitated them sending the hot-hitting La Stella to Triple-A, an assignment he refused. He threatened to retire if they traded him; La Stella only wanted to play for the Cubs, which he ended up rejoining in September.
Often, players are prone to playing way past their prime in professional sports. But on rare occasions they walk away from everything. Here are five pro athletes who walked away from the game they love while still in their prime.
1. Ryne Sandberg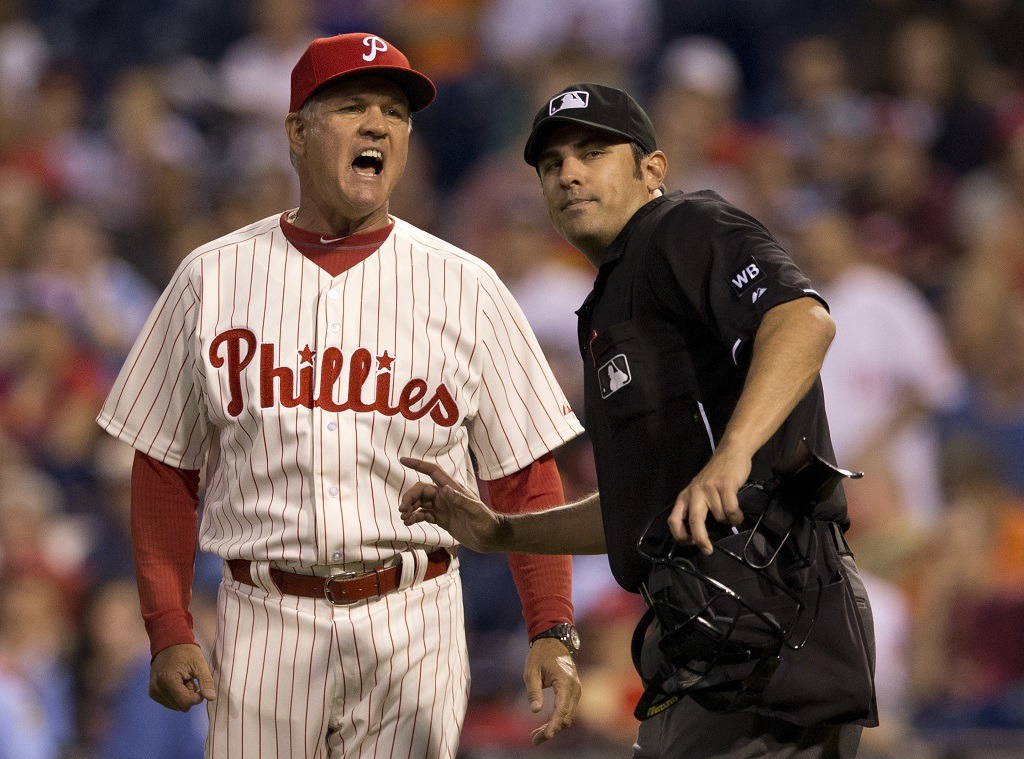 Although he was 34 years old when he retired, Ryne Sandberg was still in his prime. In 1993, the Cubs' Hall of Fame second baseman would hit .309 in 117 games and make his 10th consecutive All-Star team. He would struggle out of the gate the following season, prompting him to abruptly call it quits in the middle of the 1994 season. Rumors swirled that it was due to a messy situation at home that was causing a major distraction for Sandberg.
Eventually, he would get his life in order and return to the Cubs after sitting out a year and a half. In 1996, he would club 25 home runs at the age of 36 and play in 150 games, proving that he had indeed retired with plenty left in the tank.
2. Magic Johnson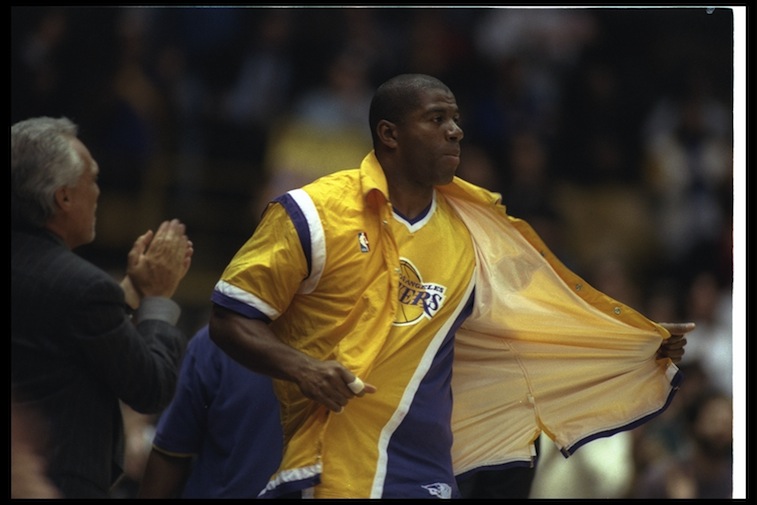 Nobody would argue that Magic Johnson didn't have a good reason to walk away from NBA basketball, but it was shocking nonetheless. Imagine if LeBron James had decided that, instead of leaving the Miami Heat to return to the Cleveland Cavaliers, he'd just retire instead. That's what it was like when Johnson announced that he would be retiring from professional basketball at the age of 31 following losing to Michael Jordan's Chicago Bulls in the NBA Finals.
Of course, Johnson would be retiring due to his diagnosis of HIV. But he was one of the very best players in the game at the time that he stepped away, averaging 19.4 points, 12.5 assists, and 7.0 rebounds in 37.1 minutes per game in 1990-91. Johnson would end up playing in the 1991-92 NBA All-Star game, which he was voted into by the fans, and then for the Dream Team in the 1992 Olympics. Johnson would return to the NBA in 1996 for 32 games before returning to retirement.
3. Barry Sanders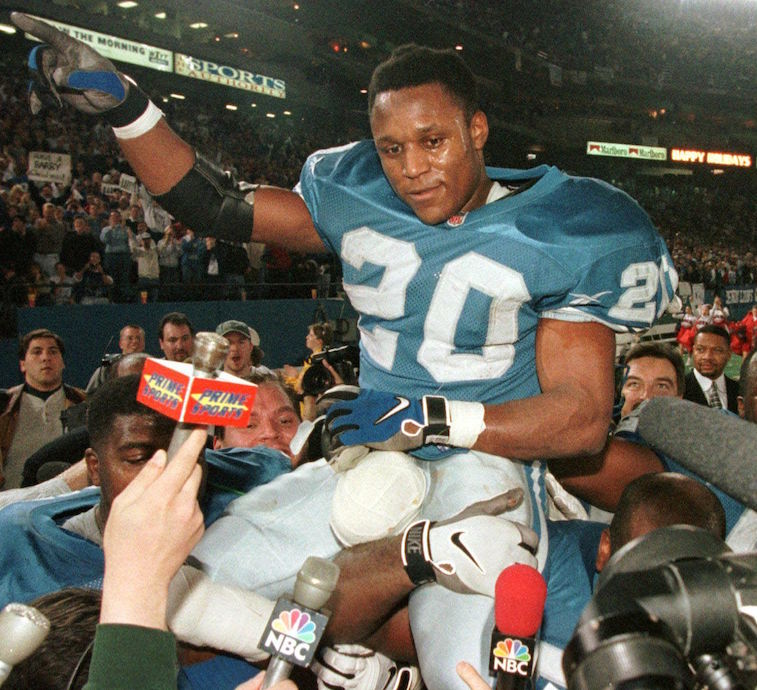 Over the course of his 10-year career, Detroit Lions running back Barry Sanders missed a grand total of seven games. He was the model of consistency, averaging over 1,500 rushing yards per season from 1989-1998. But then, following a slightly down season statistically at the age of 30, Sanders simply walked away.
He had played all 16 games in 1998, but scored only four rushing touchdowns—compared to 11 rushing touchdowns each of the three seasons prior—and averaged just 4.3 yards per carry. That's still good, but was a significant drop-off from the 5.3 yards per carry he had averaged the three previous seasons. But the simple facts are that Sanders, whether he was beginning to decline or not, was still in his prime and was still one of the very best running backs in the game. Unlike the previous two on this list, Sanders never returned to the playing field.
4. Calvin Johnson
Yet another Detroit Lions player would walk away in his prime, nearly 20 years after Barry Sanders did it. The Lions drafted Calvin Johnson with the second overall pick in 2007 and watched him transform into the best wide receiver in the game. Nicknamed "Megatron" because of his massive size and ridiculous skills, Johnson would give the Lions six Pro-Bowl seasons, 83 receiving touchdowns, and 731 receptions in nine seasons in Detroit.
But following the 2015 season, rumors began to swirl that Johnson was considering walking away from the game. In a matter of a few weeks, Johnson confirmed that he was indeed retiring from the NFL at the age of 31. While many might question why a player of his skill might walk away from millions of dollars, the fact is that Johnson has made fortune and might be getting away from humanity's most violent sport without having done permanent damage to his brain. There's still a possibility that he could return in the future, but don't count on it.
5. Michael Jordan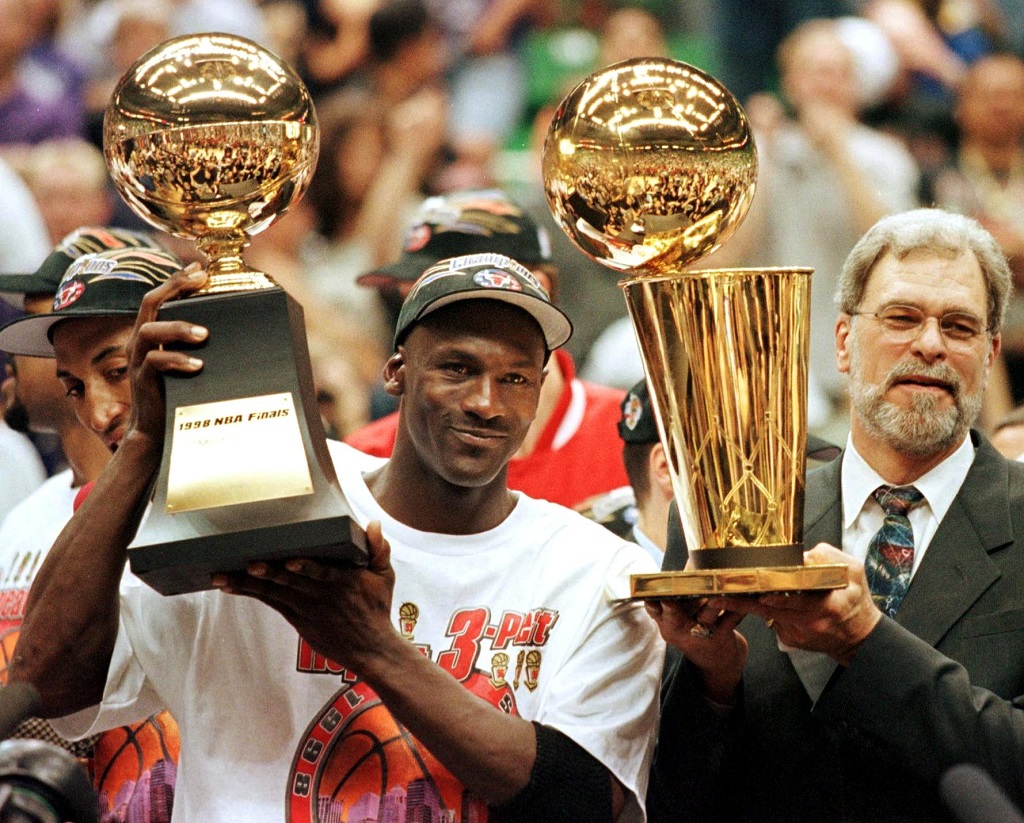 Just two seasons after Magic Johnson retired, Michael Jordan walked away in his prime. Coming off of winning his third consecutive NBA championship, Jordan decided that he no longer wanted to play NBA basketball. He was just 30 at the time, as the 1993-94 season was just about to begin. He had averaged 32.6 points, 6.7 rebounds, 5.5 assists, and 2.8 steals per game the season before, and now he was heading to Birmingham, Alabama to play minor league baseball.
Jordan would return to the Bulls, of course, with 17 games remaining in the 1994-95 season. The Bulls would be eliminated from the playoffs by the Orlando Magic, but they'd go on to win the NBA championship the next three consecutive seasons. Following the 1997-98 season, Jordan would retire yet again — although this time, he was 34 and probably no longer in his prime. But you could certainly argue that he was great, as he averaged 28.7 points per game and won his fifth NBA MVP award before walking away for the second time.
Statistics courtesy of ESPN.