Proof That Bill Belichick Is the Smartest NFL Coach Today
What more can be said about Bill Belichick that hasn't been said thousands of times over the last two decades? From the constant title-contention to the ability to constantly evolve his team as the roster changes, Belichick isn't just one of the greatest coaches in the history of the NFL, but in professional sports in general. While his personnel all play a role in this, there might be one thing that sets him above everyone else — his brain.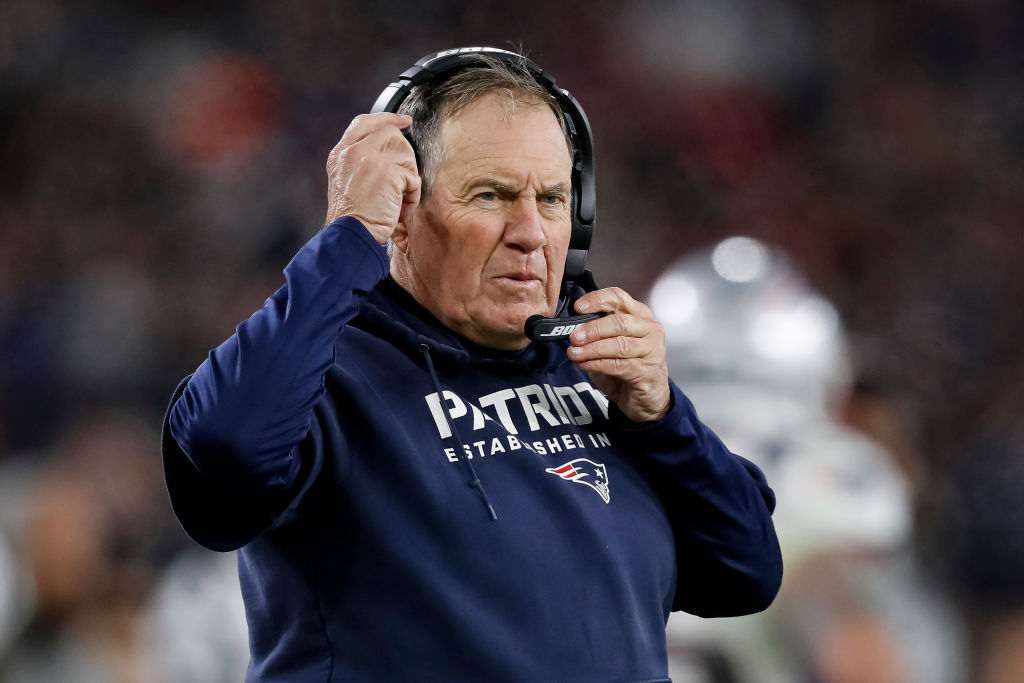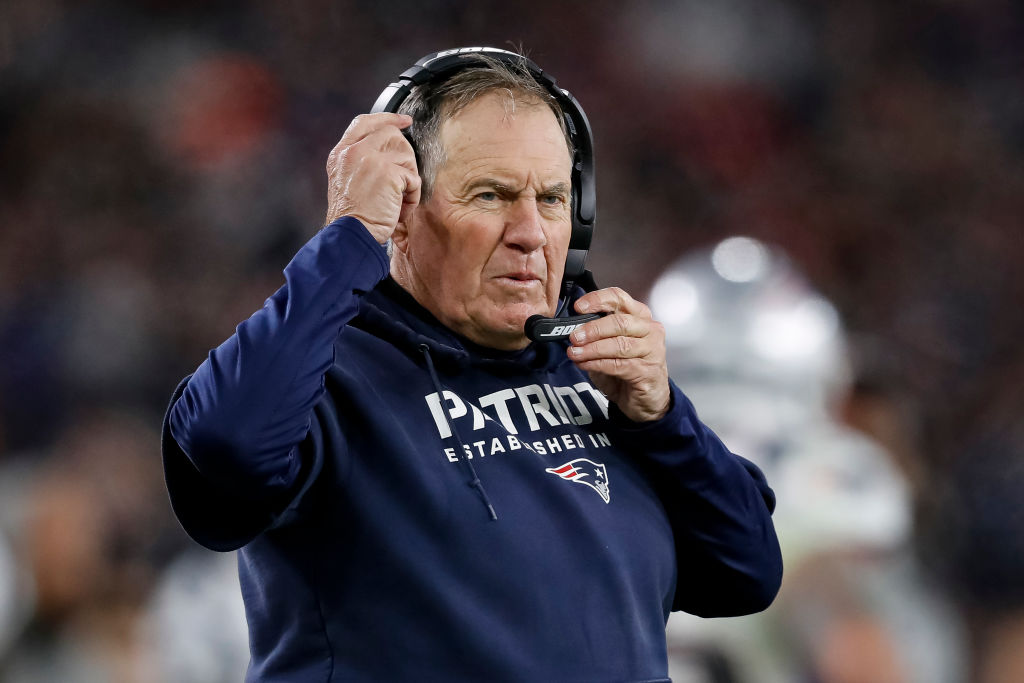 Bill Belichick's accomplishments 
To look at Belichick's brain, one must first look at his ample list of accomplishments in the NFL. He is one of three coaches in NFL history to achieve 300 regular-season wins. In 25 years of head coaching, he has accumulated a .685 winning percentage, .745 with the New England Patriots alone. His regular-season record is 394-270, and his playoff record is 31-11. 
Belichick is likely to become the 2nd coach in NFL history to coach a team to 20 straight winning seasons. He has more 11-win seasons than anybody in history, more conference championships, Super Bowl appearances, and Super Bowl wins than any coach in NFL history. The list is long enough to have its own page on a Belichick fan blog that still doesn't get all of them.
Belichick might be known for his curmudgeonly spirit and refusal to join in on the NFL establishment, but when you have a stretch like he's had, nobody can tell you to change things up. All of this is a testament to the mind of Belichick. Whether somebody loves him or hates him, they cannot deny that Belichick has one of the most unique minds in history.
The brain of Bill Belichick
Belichick might owe his ability to adjust to the NFL to his origins as a special teams coach. This may not be the most common path for a coach, but Belichick isn't a common mind. He got off on the right foot with the New England Patriots by drafting Tom Brady late in the draft and sticking with him when it didn't work out right away.
Belichick also knows to keep things close to his chest. While his means of figuring out what other teams are doing may have gotten him into trouble in the past, he knows how to keep teams from knowing too much. He won't give many details on everything from injury reports to basic strategies. When things are going rough, Belichick is not afraid to take a risk, either. 
Belichick seems to get the best out of every player who plays for him. In the Brady years, nobody has had the longevity of Brady, and the team has never shown even the slightest regression. From Rob Gronkowski to Julian Edelman, Belichick finds a diamond in the rough and polishes it into its best possible form.
Stories of Belichick's brain can be pinpointed to several events, and NFL commentator Cris Collinsworth recently gave fans another fascinating insight into the brain of one of the best coaches in history.
Collinsworth's story
Speaking with NBC Sports's Peter King, Collinsworth spoke about a time he spoke with Bill Belichick before the game. Collinsworth claims that he asked Belichick a throwaway question about how well one of his defensive tackles was playing, and Belichick, who is known for concise responses, went on a 30-minute diatribe about defensive tackles. 
Belichick claims to have an encyclopedic knowledge of every position, and when Collinsworth brought this up to the coach, Belichick said, "Cris, I could write a book about every position."
Belichick has a coaching tree who has seen varying levels of success as head coaches, but when they are with the Patriots, Belichick runs things from the defense, offense, and of course, special teams.
He knows where everyone needs to be, and he's not afraid to dive into his knowledge bank to accomplish what needs to be done. This is why he's one of the greatest coaches in NFL history. He takes every position seriously and knows it inside and out. Unfortunately for other NFL teams, his mind appears to be getting sharper with his age.