Pros and Cons to the Arizona Cardinals Trading Star QB Kyler Murray During the 2022 NFL Offseason
Nothing says the NFL offseason like a talented young quarterback reportedly wanting to find a new home. This time, it's Arizona Cardinals signal-caller Kyler Murray who could be eager to get a fresh start.
The keyword there is could, because so much of this situation appears dependent on who is discussing the latest news.
Murray, as those born in the 1990s and 2000s are prone to doing when they're unhappy, recently scrubbed his social media of all references to the Cardinals. The Instagram cleansing came only months before the two-time Pro Bowl selection will become eligible for a massive contract extension.
Whether or not Murray will sign that contract with the Cardinals is still to be determined. For now, the Redbirds need to strongly weigh the pros and cons of trading the 2018 Heisman Trophy winner.
Pros: Murray could fetch considerable value given his age and talent
Young, established quarterbacks like Murray don't come around often via trade. The closest match in recent history is likely Houston Texans signal-caller Deshaun Watson, a three-time Pro Bowler, who requested a trade following the 2020 season.
However, Watson remains on the Texans in large part because he has 22 pending civil lawsuits accusing him of sexual misconduct or assault. As of publication, Murray had no pending legal issues or anything that could affect the 24-year-old's trade value.
Any team that would acquire Murray, who turns 25 in August, at least knows what they're getting in the talented dual-threat quarterback. He completed 66.9% of his passes for 11,480 yards, 70 touchdowns, and 34 interceptions in his first three seasons. The 2019 Offensive Rookie of the Year also rushed for 1,786 yards and 20 touchdowns over those 46 games.
However, ESPN's Chris Mortensen reported on Sunday, Feb. 13, that sources described Murray as self-centered, immature, and someone who points fingers rather than take accountability for his actions or poor performances. If those reports are accurate, the Cardinals could choose to let another team deal with those problems and reap the benefits, potentially including multiple early-round draft picks.
All it takes is one coach to believe they're capable of reining Murray in and making him understand what it means to be a successful NFL quarterback on and off the field.
Cons: The Cardinals would need to restart the hunt for a franchise quarterback
If the Cardinals traded Murray, they'd almost certainly need to find a new quarterback either via free agency, the draft, or trade. Unfortunately for veteran backup Colt McCoy, he likely isn't the answer for 2022 and beyond.
A quarterback-for-quarterback swap, while uncommon, isn't unheard of in the modern NFL. The Los Angeles Rams traded Jared Goff to the Detroit Lions for Matthew Stafford after the 2020 season. The pictures of a jubilant Stafford celebrating with the Lombardi Trophy should be more than enough to explain how that trade worked out.
However, the difference between Goff and Murray is that the former was signed to a long-term contract. Would, for example, the Cardinals trade Murray to the Las Vegas Raiders for Derek Carr, knowing the Fresno State product, who has continued to play at an excellent level in his early 30s, would arrive with only one year left on his current deal?
With respect to the likes of Jameis Winston and Teddy Bridgewater, neither pending free agent is a considerable upgrade from Murray. There is currently no guarantee that embattled Indianapolis Colts quarterback Carson Wentz will become available — and even then, Murray might still be a superior option.
At that point, the Cardinals would need to look toward a middling quarterback class. As it currently stands, there is no Trevor Lawrence or Watson who will be available in April. Liberty's Malik Willis, Ole Miss' Matt Corral, and Pittsburgh's Kenny Pickett all come with significant questions regarding their measurables and pro potential.
Are any of those quarterbacks, outside of potentially Carr, better fits for the Cardinals in 2022 than Murray? There is no reason for head coach Kliff Kingsbury, who somehow survived the most recent coaching carousel, to possibly seal his departure by giving up on Murray to start a mediocre veteran or an unproven rookie. Or both.
Should the Cardinals trade Murray?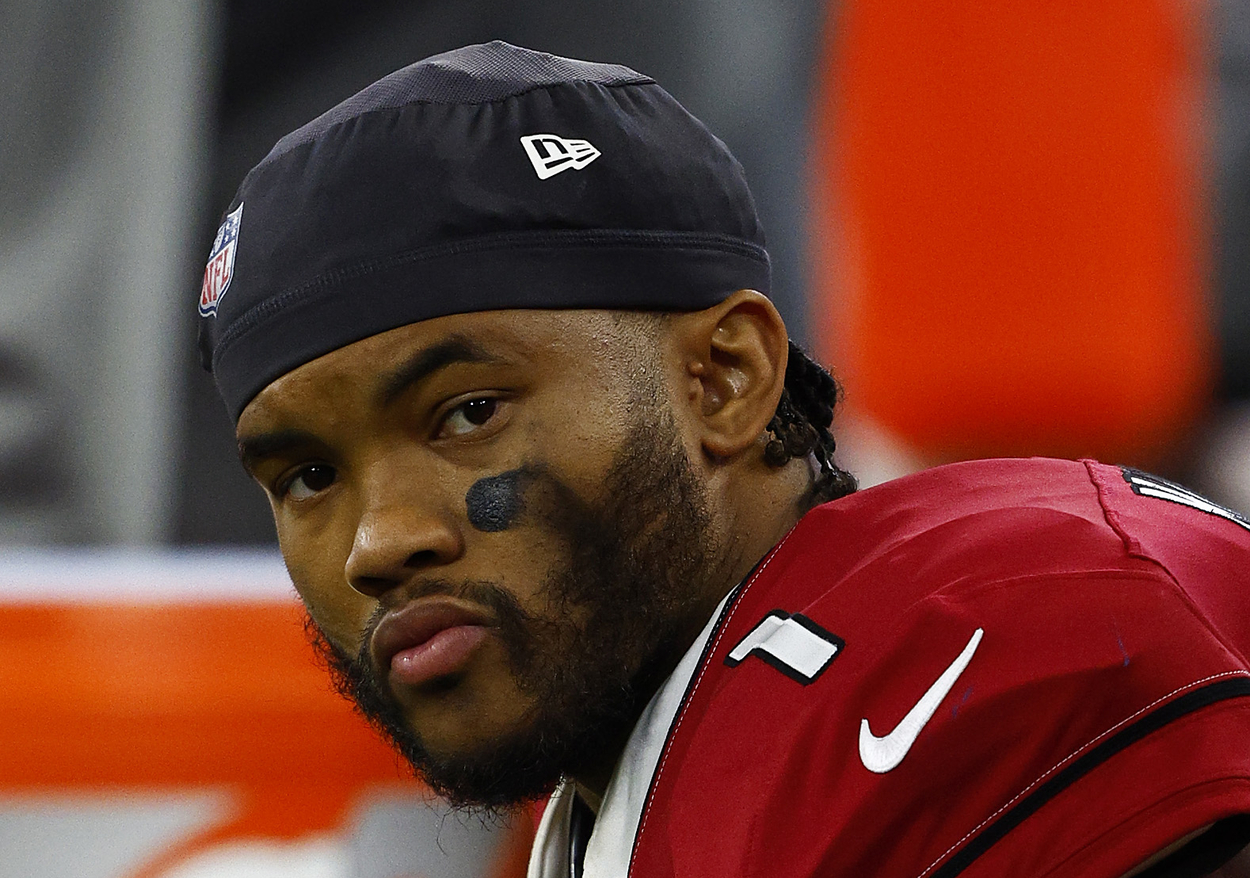 The most crucial question the Cardinals must ask themselves is if the two sides can mend the long-term relationship between Murray and the organization. If the answer is yes, then the team should not trade their starting quarterback, especially if he is willing to sign a long-term contract.
However, if the answer is either no, or there is no guarantee that Murray will change for the better, then the team must strongly consider moving on if, and only if, they can acquire a quarterback who is either as good or better. Hypothetically speaking, Carr would be one such option. The Philadelphia Eagles' Jalen Hurts, if he were to become available, might also fit the billing.
Bridgewater and McCoy are not adequate replacements. None of the quarterbacks in the draft currently resemble players who will be better than Murray.
For the Cardinals' sake, they should hope they and Murray can reach an understanding sooner rather than later. Otherwise, things have the potential to get extremely ugly, especially if the Pro Bowl quarterback realizes he can voluntarily sit out next season until he gets his way.
Did we say that out loud? We apologize to the Cardinals for giving their quarterback even more leverage.
Like Sportscasting on Facebook. Follow us on Twitter @sportscasting19.
RELATED: Former Cardinals WR Larry Fitzgerald Is Hinting at a Kyler Murray Trade