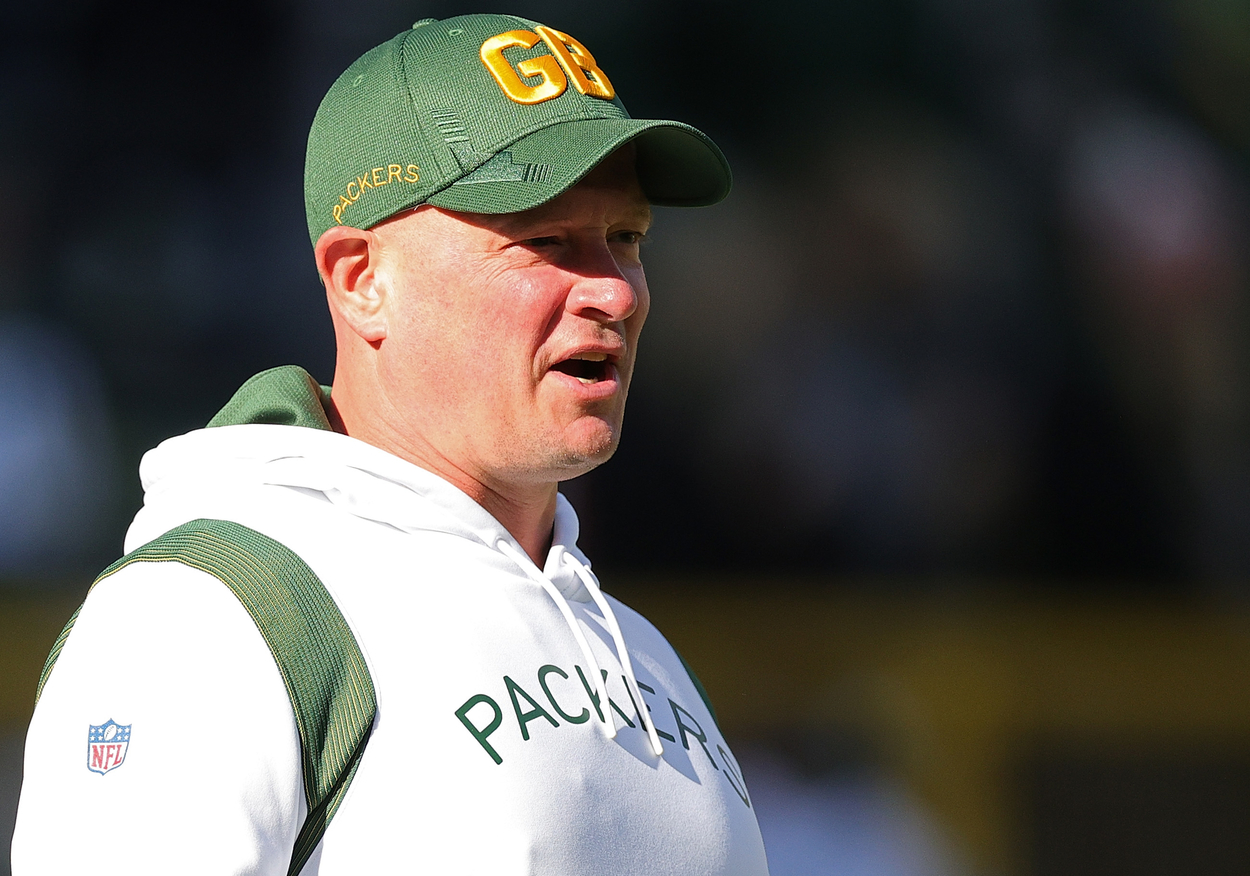 Pros and Cons to the Denver Broncos Hiring Packers OC Nathaniel Hackett as Head Coach
The Denver Broncos are reportedly hiring Green Bay Packers offensive coordinator Nathaniel Hackett as their next head coach. Did the three-time Super Bowl champions make the right move?
The Denver Broncos appear ready to officially usher in the Nathaniel Hackett era.
Hackett, who spent the last three seasons as the Green Bay Packers' offensive coordinator, will reportedly become the 18th head coach in Broncos history. The 42-year-old is expected to sign a four-year contract and immediately begin working to finally turn Denver into an AFC West contender again.
Although it is too early to know how this hire will work out, now feels like the perfect time to at least analyze the Broncos' rationale in hiring Hackett.
Pros: Hackett is an experienced offensive mind who enjoyed three brilliant seasons with Aaron Rodgers
If skeptical Broncos fans don't entirely trust the Hackett hire, just ask Aaron Rodgers what he thinks. The Packers' star quarterback endorsed Hackett for a head coaching job multiple times in recent weeks and called him a "fantastic teacher" in a Jan. 12 appearance on The Pat McAfee Show.
Rodgers completed 67.1% of his passes for 12,416 yards, 111 touchdowns, and 13 interceptions in 48 regular-season games under Hackett's watch. Those numbers will always contribute to an offensive coordinator's rising stock. 
In fairness, Rodgers appeared destined for the Pro Football Hall of Fame before putting up those gaudy numbers. So, what else has Hackett done? Before coming to Green Bay, he mentored Blake Bortles as both the Jacksonville Jaguars' quarterbacks coach and offensive coordinator from 2015-18.; he took over the latter role late in the 2016 campaign.
Although Bortles never lived up to expectations as the 2014 NFL Draft's third overall pick, he threw for a franchise-record 35 touchdowns in 2015 and quarterbacked the Jaguars to an AFC Championship Game appearance two years later.
If Hackett could make Bortles look like a capable gunslinger at times, what is he capable of doing in Denver? Assuming the Broncos have a capable quarterback in place, of course.
Cons: Did Hackett's stock skyrocket for the wrong reasons?
Although Hackett's stock benefited from Rodgers' regular-season success, it is worth noting that he didn't call the Packers' plays. Head coach Matt LaFleur served as the Packers' play-caller in each of the last three seasons.
Should that matter? Probably not, if only because Hackett at least served as Jacksonville's play-caller. However, the Jaguars fired him midway through the 2018 season, so we can't exactly leave that off his resume.
Several years ago, former Broncos offensive coordinator Adam Gase earned rave reviews for his work with Peyton Manning in Denver. Nonetheless, football fans wisely asked if Gase was truly the "quarterback whisperer" people made him out to be or if he and his stock simply benefited from coaching one of the greatest players in NFL history.
Considering how poorly Gase's tenure coaching the Miami Dolphins and New York Jets went, the answer appears obvious.
Should the Broncos have hired Hackett as their next head coach?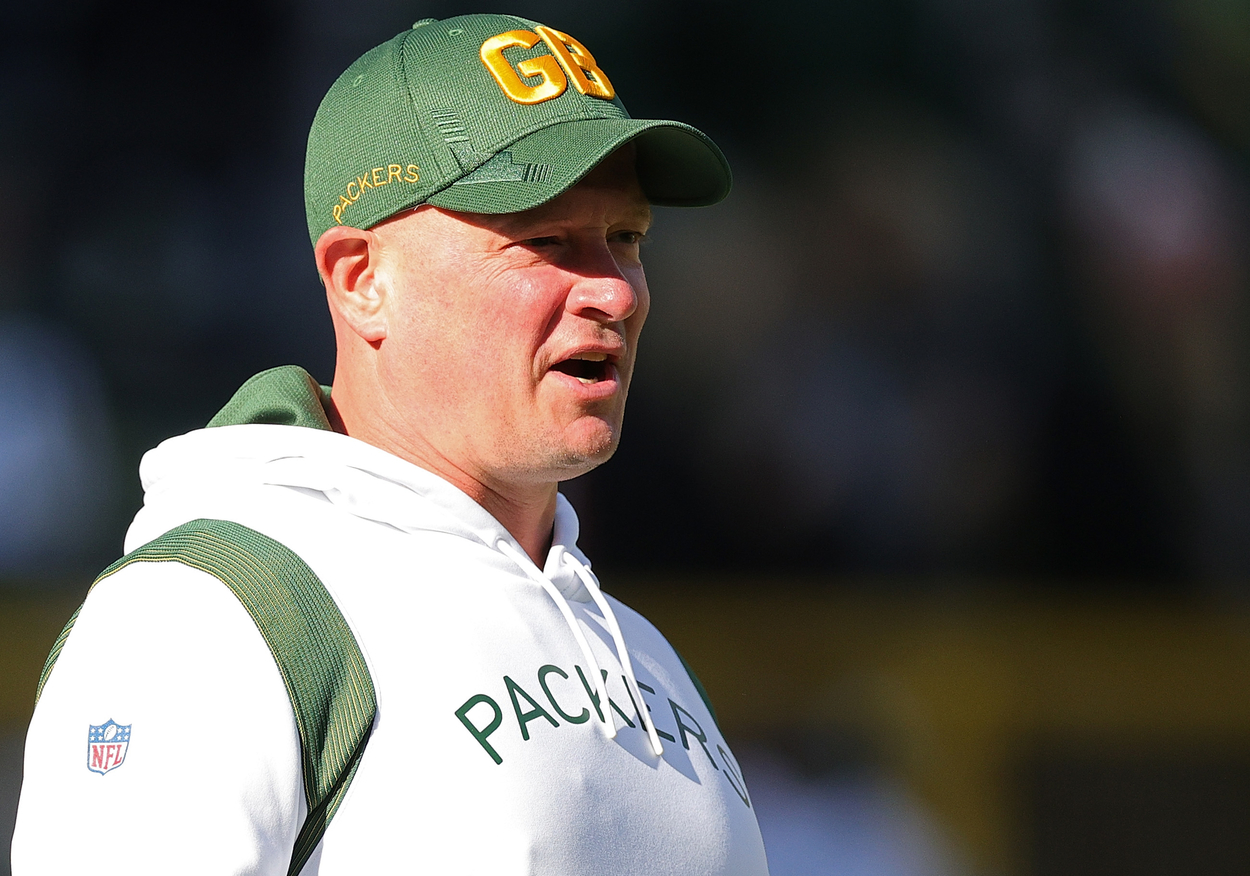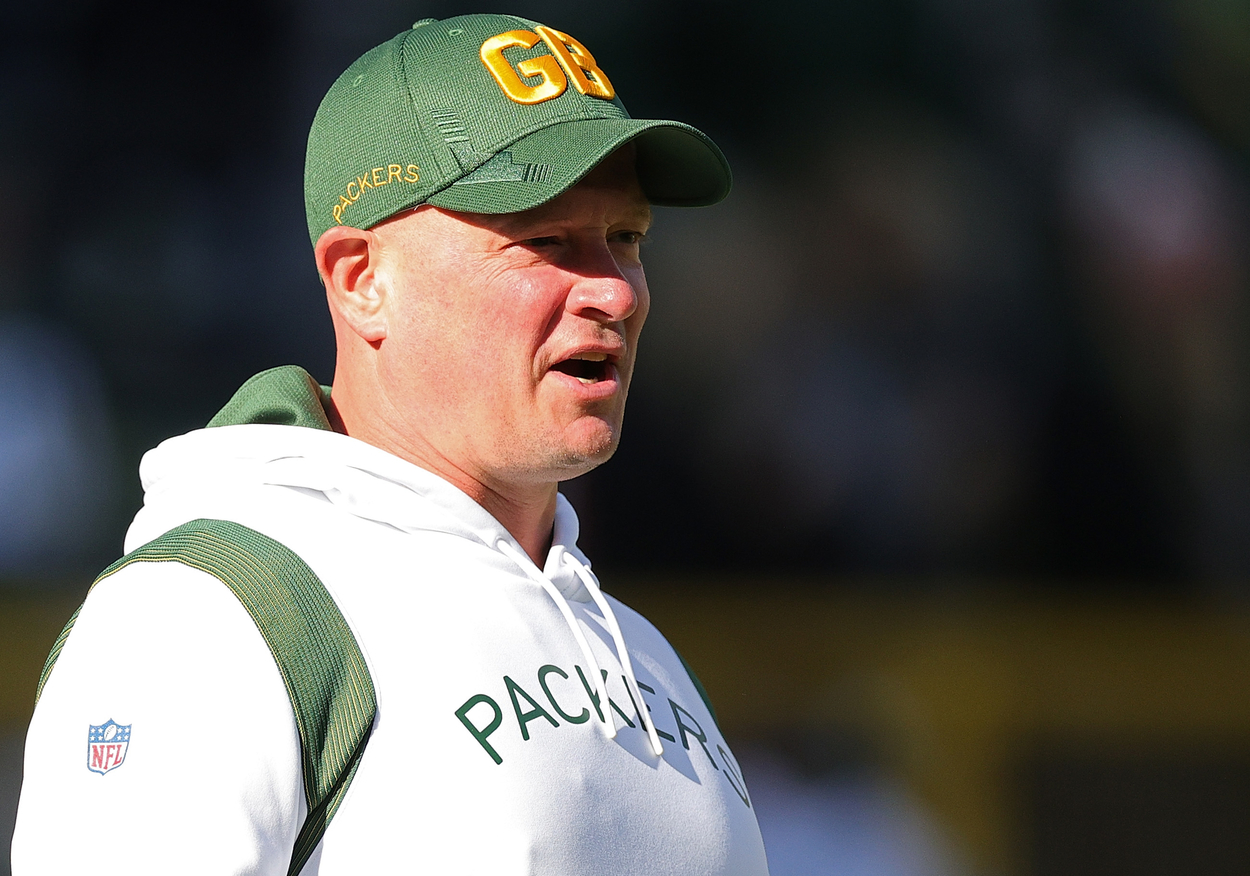 Hackett checks most of the boxes the Broncos should have had upon beginning their head coaching search. He's a younger offensive mind who has experience calling plays and holding a high-priority role on successful teams. The 42-year-old coached in a conference championship game three times from 2017-20.
However, Hackett still needs to find a quarterback, and quickly. Whoever the Broncos hired, whether it was Dallas Cowboys defensive coordinator Dan Quinn or a clone Vince Lombardi, would have been tasked with the same priority mission. Teddy Bridgewater, who started most of the 2021 season, is scheduled to hit free agency. Drew Lock, a second-round pick in 2019, hasn't done enough to cement his place as the Broncos' franchise quarterback.
Hackett's arrival has already raised questions about Rodgers potentially following him to Denver. After the NFC Divisional Round, Rodgers said that he wants to take time to decide his future, and he does not want to be a part of a rebuild in Green Bay. However, as of publication, there have been no credible reports tied to the duo teaming up on the Broncos.
At least for now, we feel comfortable with Denver's decision to hire Hackett. However, if he and management don't acquire a reliable starting quarterback in the coming months, he could find himself without a job sooner than he can start singing the Broncos' fight song.
Like Sportscasting on Facebook. Follow us on Twitter @sportscasting19.