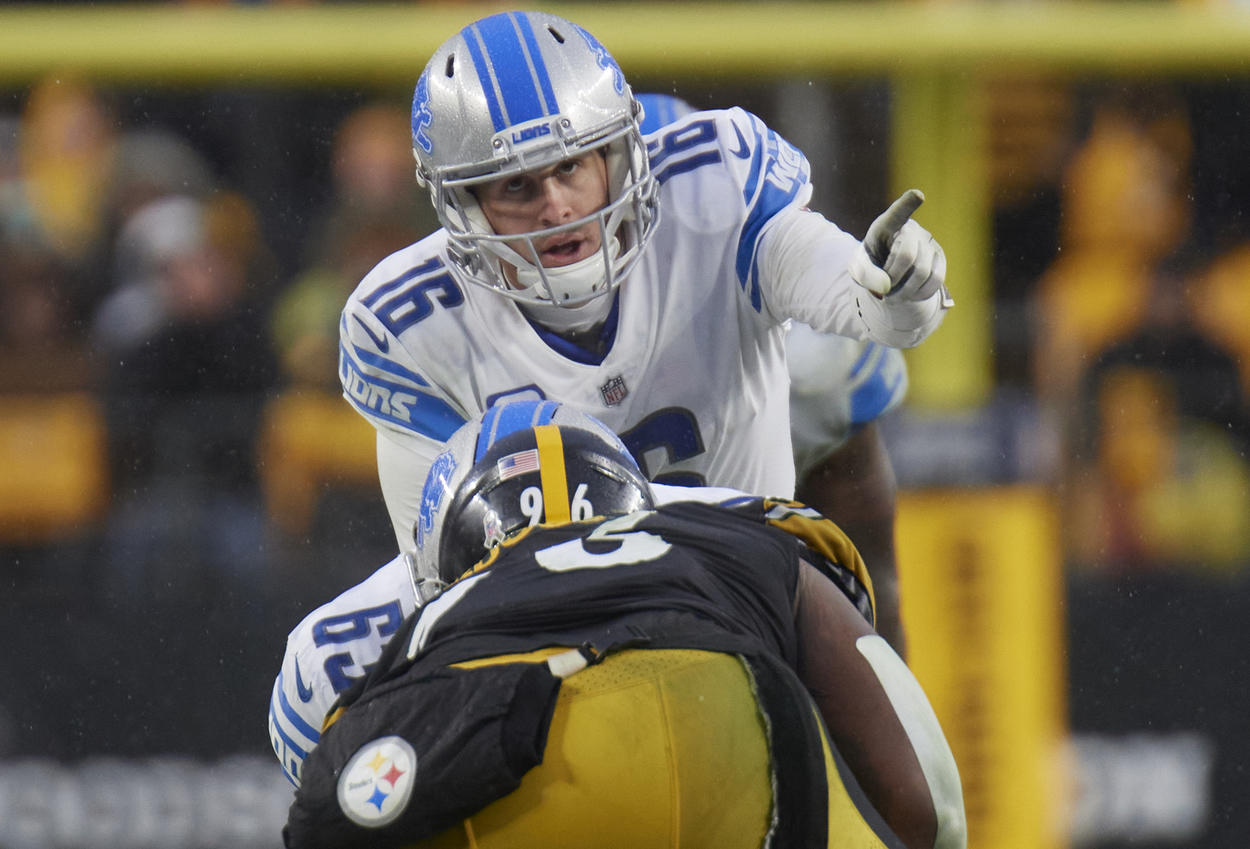 Pros and Cons to the Pittsburgh Steelers Acquiring Lions QB Jared Goff
Detroit Lions quarterback Jared Goff could be traded during the 2022 NFL offseason. Should the Pittsburgh Steelers try acquiring the two-time Pro Bowler?
Detroit Lions quarterback Jared Goff would be forgiven if he never wanted to step foot in Heinz Field again. 
Midway through the 2021 season, the two-time Pro Bowl selection completed only 14 of his 25 pass attempts for 114 yards in a 16-16 road tie with the Pittsburgh Steelers. The crushing stalemate on Sunday, Nov. 14, dropped the Lions to 0-8-1 and further signaled Goff's best days might have been behind him.
It's always interesting how quickly life can change in the NFL. Goff, who turns 28 in October, ended the 2021 campaign on a strong note and could now make sense for the Steelers, who are in need of a new starting quarterback.
Pros: Jared Goff would be an affordable and potentially adequate replacement for Ben Roethlisberger
Before discussing any trade involving Goff, it is essential to understand how the finances would work. According to Over The Cap, the Lions would save over $26 million in cap and only incur $5 million in dead money if he's traded after June 1. Conversely, a trade before June 1 would create $15 million in dead cap and save $16.2 million in cap.
In short, the Lions are almost certainly either keeping Goff for the 2022 season or officially trading him this summer. Even if the Lions and Steelers agreed on a Goff trade on April 10, the two sides would be best served by waiting until, say, June 6 to officially complete the transaction.
Goff is already guaranteed to earn $15.5 million in 2022, which likely sounds expensive at first. However, it's actually relatively affordable for a quarterback who completed 67.2% of his passes for 3,245 yards, 19 touchdowns, and eight interceptions last season. Ben Roethlisberger, who retired in January, tallied a 64.5 completion percentage, 3,740 yards, 22 touchdowns, and 10 interceptions in 16 starts last year.
Calling Goff an upgrade is likely too generous, and it might even be inaccurate. However, he'd surely be an adequate replacement, especially as the Steelers continue searching for their first playoff win since January 2017.
If things don't work out, the Steelers could cut Goff in 2023 in June 2023 and save $25.7 million in cap space. Pittsburgh would only incur $5 million in dead money in that situation.
Cons: Goff still gets in his own way far too often, especially for a quarterback who went first overall
Goff is still too inconsistent at this stage in his career to be trusted. Although his career counting stats — two Pro Bowls, a 64.1 completion percentage, 126 touchdowns against 63 interceptions, etc. — look pretty, there's a reason why the Los Angeles Rams traded him for Matthew Stafford last year.
Goff completed roughly 66.1% of his passes for 2,109 yards, eight touchdowns, and six interceptions in his first nine games with the Lions. Although he had a fine completion percentage and a solid yardage total, he turned the ball over 10 total times — he lost four of his seven fumbles — and failed to elevate his teammates, which had been a recurring issue in Los Angeles.
During those first nine games, the Lions had the aforementioned tie and lost three other outings by eight points or fewer. Although Goff's defenders might point out two of those losses were on walk-off field goals, the reality is that a trustworthy quarterback could have iced the game beforehand.
Goff at least increased his numbers to a 69.6 completion percentage, 1,136 yards, 11 touchdowns, two interceptions, and only two fumbles in his final five starts. But the Steelers can do far better than a quarterback who only turned it up during his season's garbage time.
Goff is a middle-of-the-road quarterback at best. On the right team, he's good enough to keep them in playoff contention, but he needs help around him to close the deal and reach the postseason.
Should the Steelers try to acquire Goff?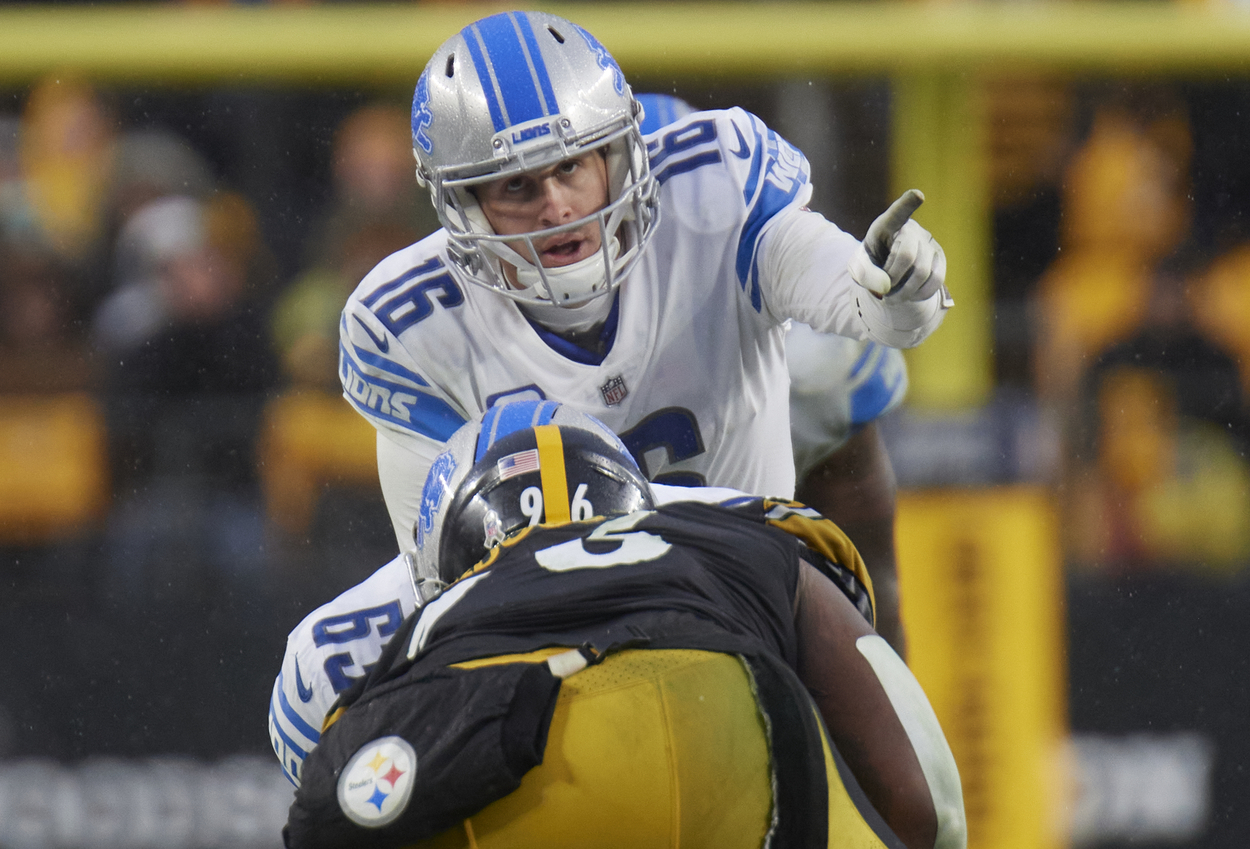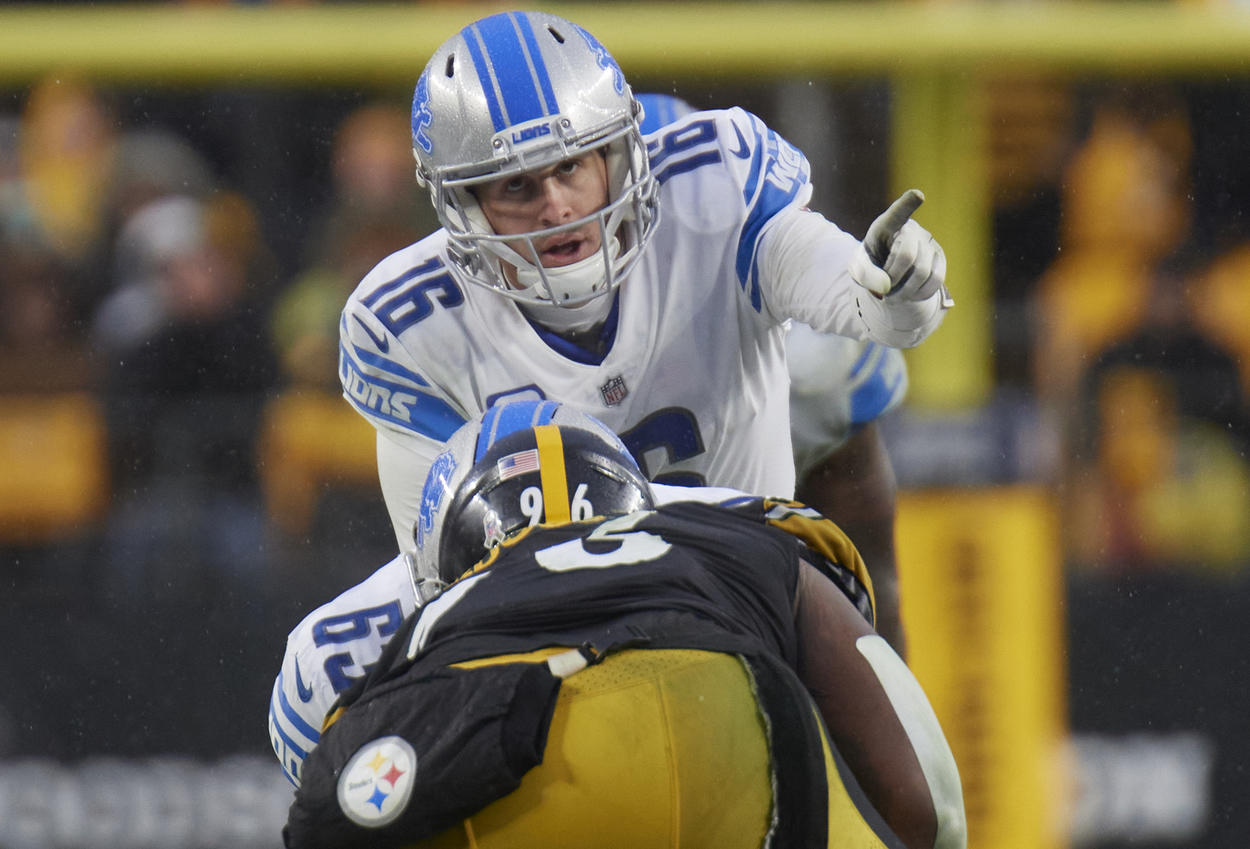 Goff is a middle-of-the-road quarterback at best. On the right team, he's good enough to keep them in playoff contention, but he needs help around him to close the deal and reach the postseason.
The reality of the situation is that, as far as one-year options go, Goff does make sense for the Steelers. He's a battle-tested veteran who would arrive on a team featuring All-Pro pass-rusher T.J. Watt and a solid defense. Although the Steelers have plenty of offensive-related questions to address, they'll have free agency and the draft to figure things out.
Goff is a far superior option to Mason Rudolph, and he's still more reliable than Dwayne Haskins. And, if we're being honest, the California product would likely be a better quarterback in 2022 than potential rookie options Kenny Pickett or Malik Willis.
If the Steelers intend on contending for a playoff berth in 2022, they need to call the Lions and see what they can fetch for Goff. He won't reinvent the wheel in Pittsburgh, but he might bring enough to the table to get the job done.
Like Sportscasting on Facebook. Follow us on Twitter @sportscasting19.