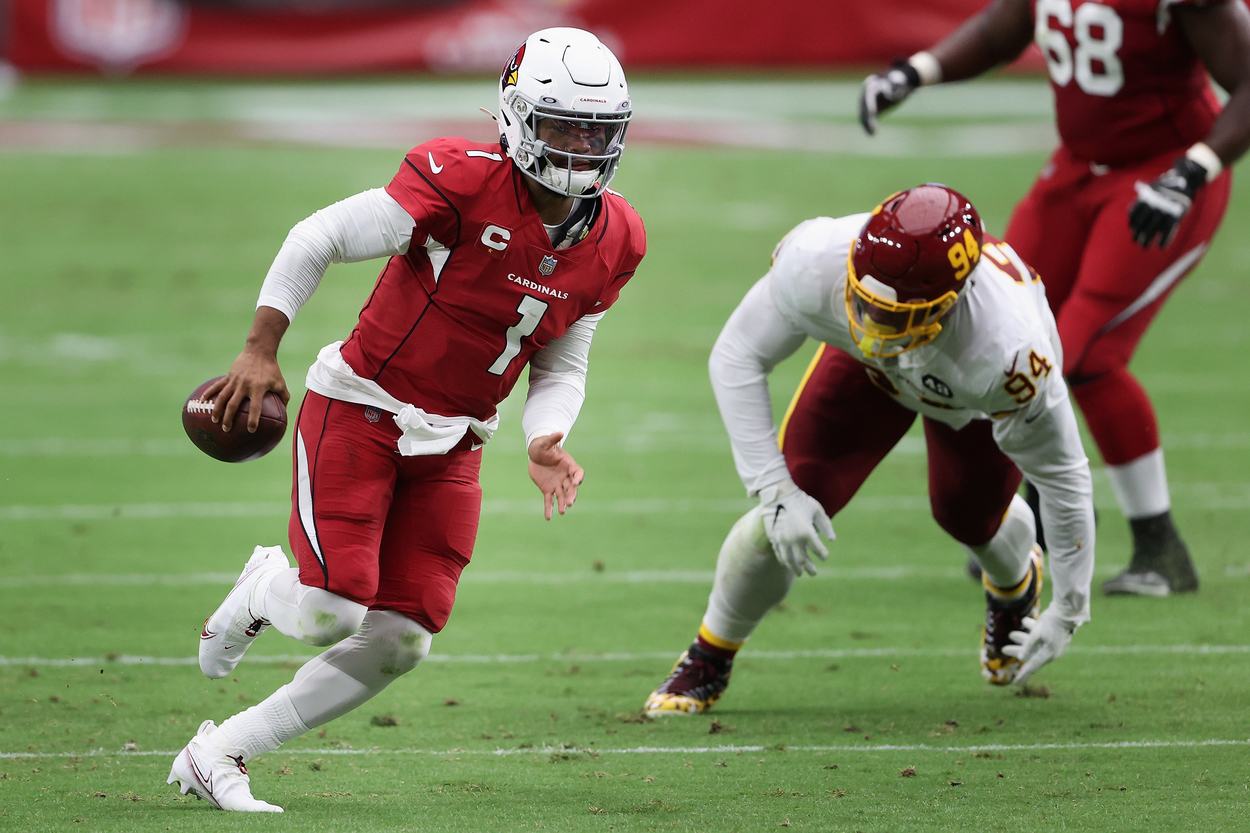 Pros and Cons to the Washington Commanders Trading for Kyler Murray
If the Arizona Cardinals finally decide to make star quarterback Kyler Murray available, the Washington Commanders must strongly consider acquiring the 2018 Heisman Trophy winner.
If the Arizona Cardinals get their wish, Kyler Murray will continue wearing the Red and White next season. Both sides might eventually be able to put the recent contract kerfuffle to bed and work things out for the coming season. 
However, we don't always get what we want, and the Cardinals might need to prepare to start listening to offers regarding their franchise quarterback. Enter the Washington Commanders, who are desperately looking for the next coming of Sammy Baugh.
Except, we presume, without the punting. Ideally, the Commanders' next quarterback will ensure the team doesn't need to punt too often.
Pros: Kyler Murray has the potential to be the Commanders' long-term answer at quarterback
As it currently stands, Murray has up to two years of team control remaining because of his fifth-year option. The 2018 Heisman Trophy winner turns 25 in August and is currently seeking an extension, hence his current frustration with the Cardinals organization.
The Commanders are precisely the team who will likely give Murray whatever he wants.
Although Murray is only 22-23-1 as a starter and doesn't have a playoff victory yet, he completed 66.9% of his passes in his first three seasons for 11,480 yards, 70 touchdowns, and 34 interceptions. The two-time Pro Bowl selection also rushed for 1,786 yards and 20 touchdowns on 5.7 yards per attempt. Those types of quarterbacks don't grow on trees in the NFL.
If the Commanders acquired Murray and gave him the extension he's seeking, the franchise would likely have him under control until he's in his early 30s. If Washington is really only a starting quarterback away from contention, there might not be many better options available this offseason than the 5-foot-10, 207-pound signal-caller.
Cons: Washington might waste valuable assets on a player who might not want to stick around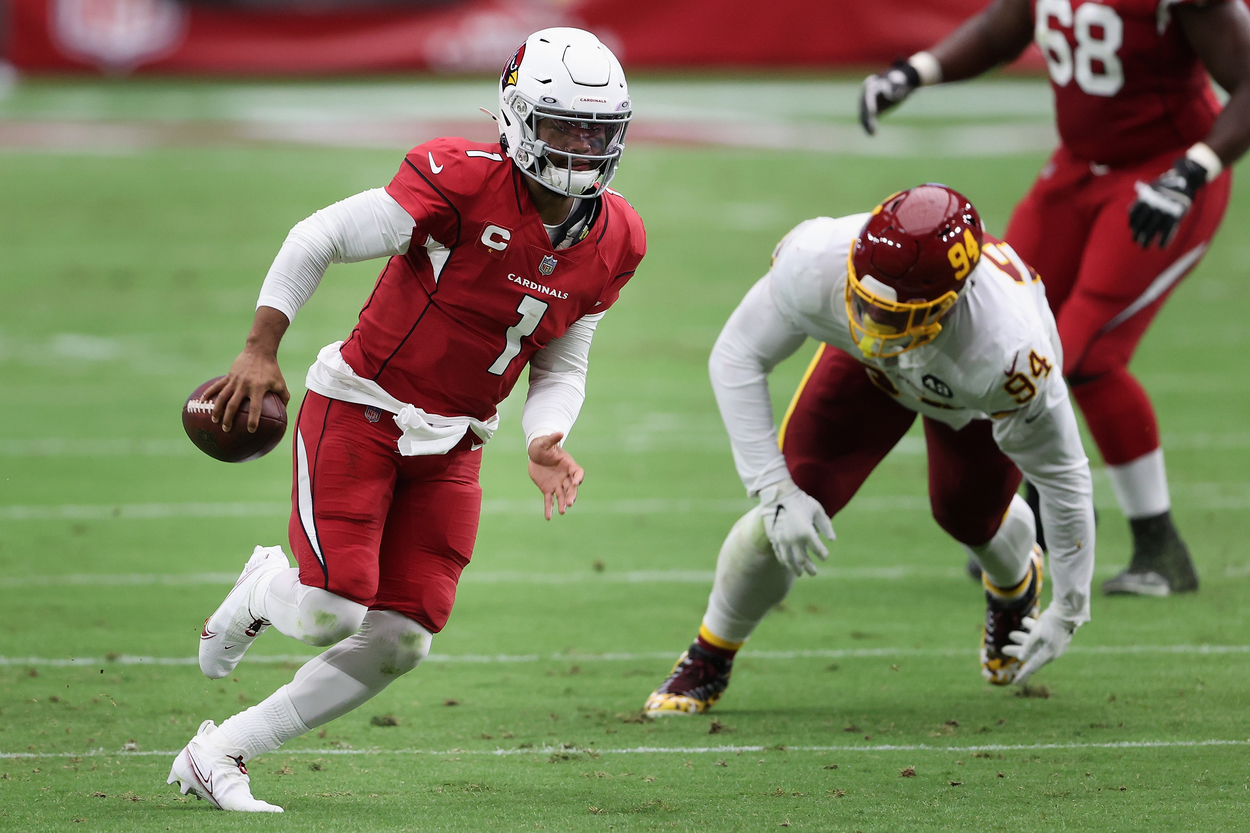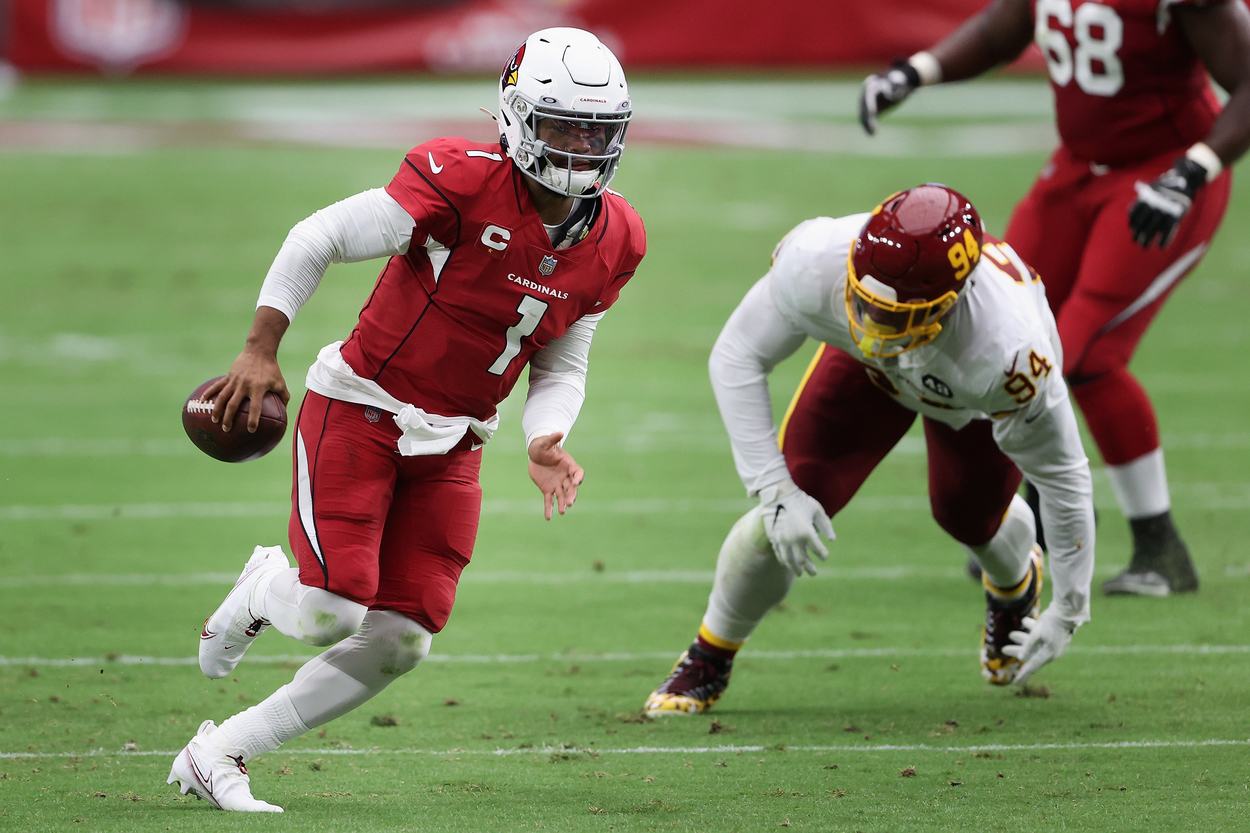 The issue with any possible Murray trade is that he might not want to go to specific teams if they're not willing to give him an extension yet. Theoretically, the Cardinals could ignore his requests and send him to the team ready to give up the most draft picks.
However, let's assume (as dangerous as that is) that the Commanders offered multiple first-round draft picks and other assets to acquire the 24-year-old quarterback this offseason. What happens if Murray reverses course and says he's not ready to sign an extension with Washinton yet? Or, conversely, what if the Commanders decide they want to hold off on extending Murray?
Let's also not rule out the idea of Murray simply refusing to play for the Commanders. However, the odds are against such an idea occurring in the NFL, especially with how involved agent Erik Burkhardt is right now.
All of these are hypotheticals, but things can quickly change when reality sets in at the negotiating table.
Should the Commanders trade for Murray?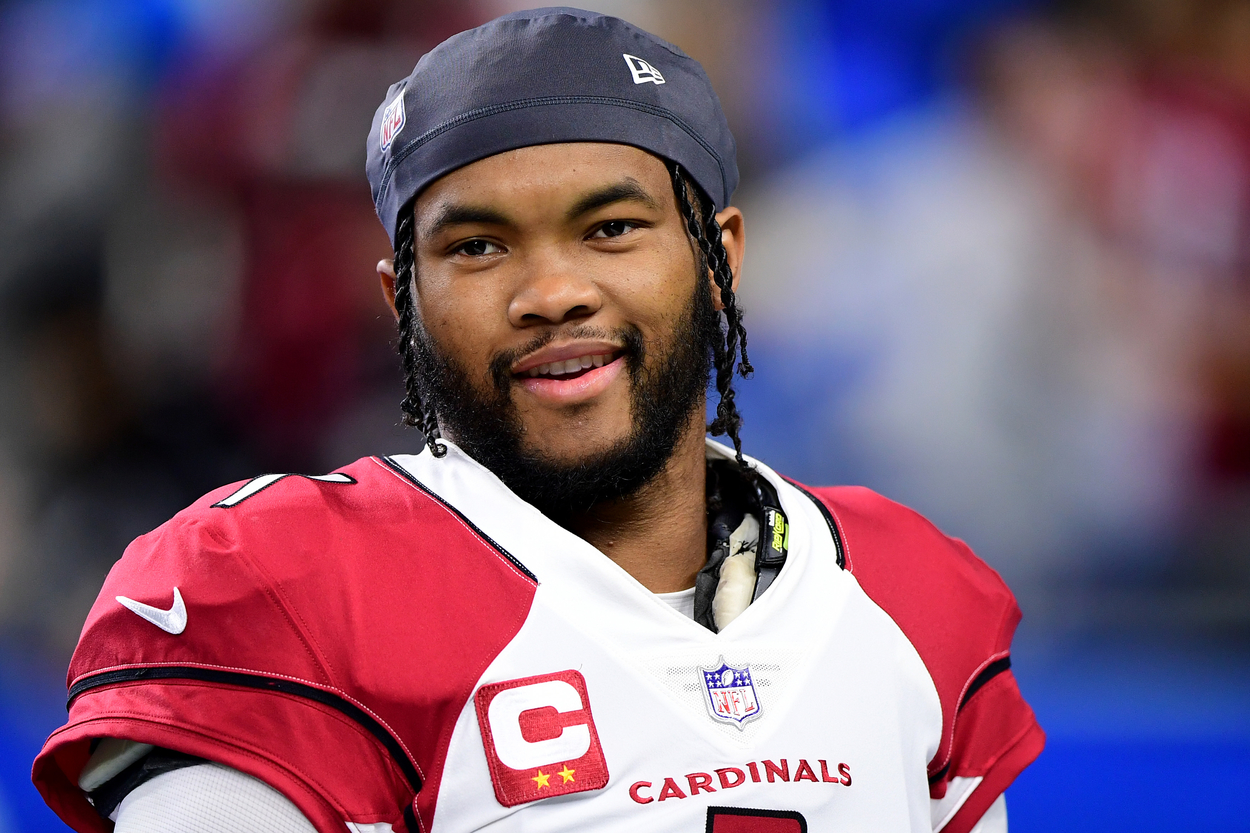 If the Cardinals become open for business, the Commanders need to rush inside before the door closes.
Murray might not be Aaron Rodgers or Patrick Mahomes, but the Commanders might not need him to be that prolific gunslinger. Washington is slated to bring back a stellar defense, a solid running back in Antonio Gibson, and a reliable receiver in Terry McLaurin. Coupled with Murray's presence, those pieces should be enough to compete for an NFC East title next season.
Washington head coach Ron Rivera reached the playoffs four times in parts of nine seasons with Cam Newton, another dangerous dual-threat weapon, as his starting quarterback in Carolina. What could he do if he partnered with Murray?
Did we mention that Washington currently holds the 11th overall selection in the 2022 NFL Draft? That might be enough for the Cardinals to suddenly change their minds about holding onto Murray.
Like Sportscasting on Facebook. Follow us on Twitter @sportscasting19.