Which QBs Went Ahead of Tom Brady in the 2000 NFL, and Where are They Now?
There's no question Tom Brady is one of the best quarterbacks playing in the NFL today and all time. Along with his record-breaking six Super Bowl victories, a feat some say is untouchable, he's also played in nine championship games. Drafted in 2000 by the Patriots during the sixth round in the 199th position, ironically there were six other quarterbacks chosen before Tom.
Some of them went on to be relatively successful, and others were barely a blip on the NFL radar. Here are the half-dozen players in the pocket position that were selected ahead of Brady that barely hold a candle to the Pats' powerful quarterback.

Spergon Wynn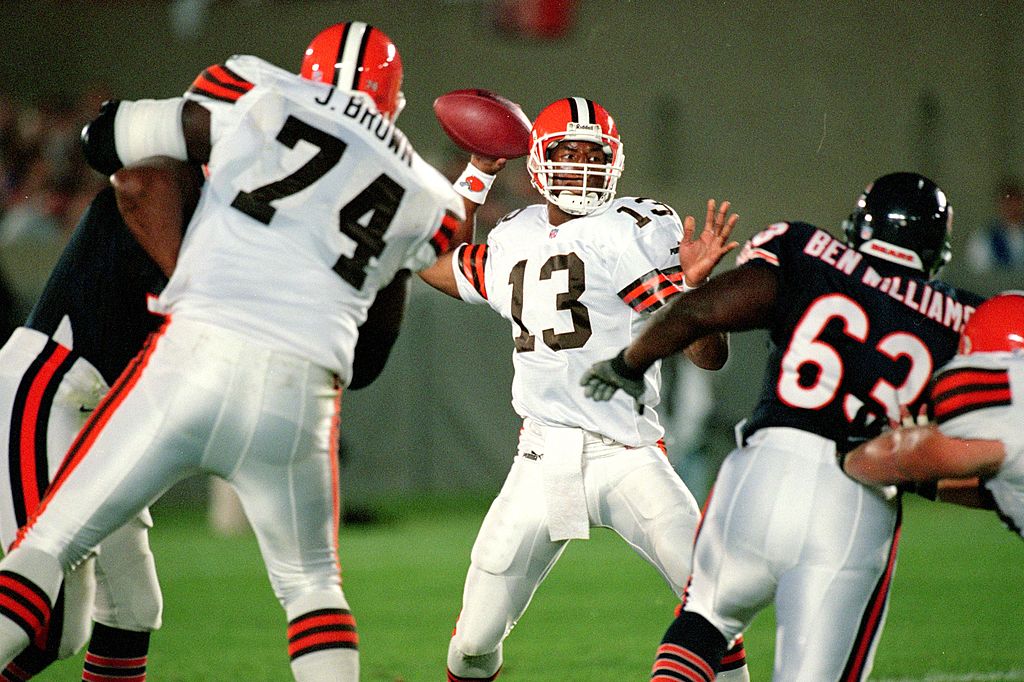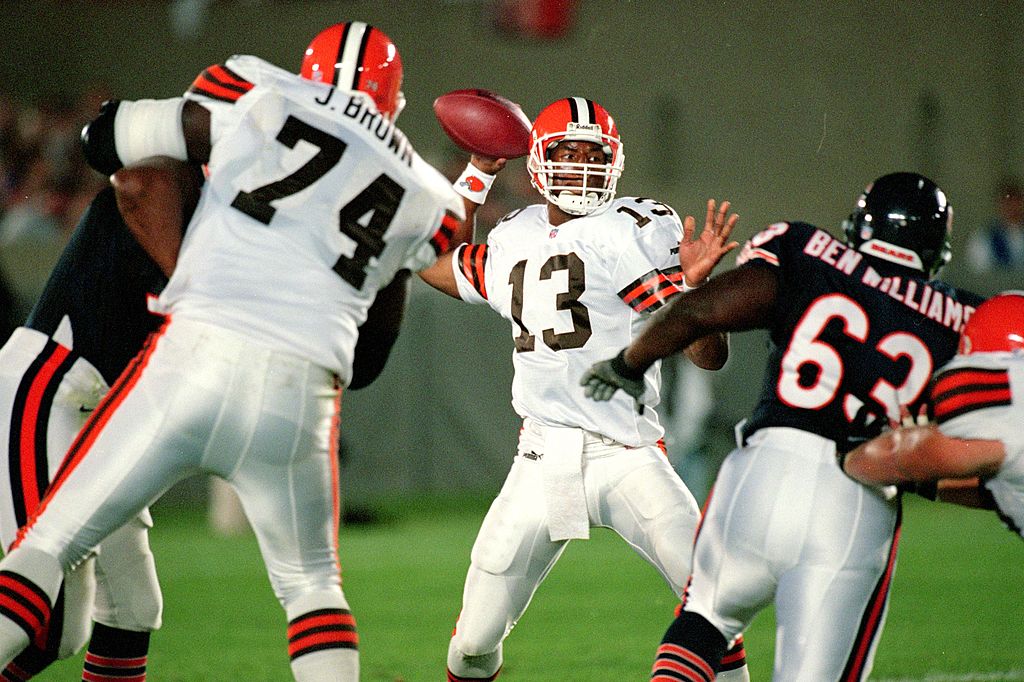 No. 183 overall by the Cleveland Browns out of Texas State
Instead of saying Spergon Wynn, many fans are scratching their heads and thinking Spergon Who? He played a single season for the Browns, another one for the Vikings and started in just three games. Wynn went on to play three more seasons in the Canadian Football League before fading into relative obscurity. Spergon is now an energy broker for his company Amerex Energy Services in the greater Houston, Texas area.

Marc Bulger
No. 168 overall by the New Orleans Saints out of West Virginia
Although Marc Bulger was picked up by the Saints, he's more well-known for playing ten seasons for the St. Louis Rams and a single year for the Baltimore Ravens. During over a decade of professional football, Marc managed to add some impressive stats to his career totals including:
Holding over twenty passing records
More than 22,000 passing yards
Chosen twice for the NFL Pro Bowl in 2004 and 2007
Being named a Pro Bowl MVP in 2004
Even though there was plenty of interest in him continuing to play, Bulger retired from professional football and is said to have a net worth of around $26 million. Today, Marc is somewhat of a gentleman farmer in Bootheel, a small town in southeast Missouri.

Tee Martin
No. 163 overall by the Pittsburgh Steelers out of Tennessee
For Tee Martin, it would seem as though he's more famous for his days of college play at Tennessee than the three seasons he spent with the Steelers and Raiders later playing two years for the Winnipeg Blue Bombers in the Canadian Football League.
After retiring from the sport, Tee went on to coach at Kentucky, New Mexico, a high school in Atlanta, was a trainer for Nike and at the Elite 11 Quarterback Camps. Martin recently made headlines when he returned to his alma mater as a coach for the Volunteers in January of 2019.

Chris Redman
No. 75 overall by the Baltimore Ravens out of Louisville
Playing four seasons with both the Ravens and the Atlanta Falcons respectively, Chris Redman's statistics are less than stellar when you look back at his career with the NFL. In nearly a decade, Chris only managed to play in thirty-one games, starting in twelve, scoring just twenty-one touchdowns and nearly 3,200 total yards.
Many quarterbacks, especially Tom Brady, have easily surpassed some of these totals in a single season and during multiple years of playing. According to his LinkedIn profile, Redman is currently the Spokesperson and Business Development Manager at Game On Mouthguards in his hometown of Louisville, Kentucky.

Giovanni Carmazzi
No. 54 overall by the San Francisco 49ers out of Hofstra
After a lackluster two seasons barely playing for San Francisco, fans of the Niners may wonder what would have happened if management in the City by the Bay chose Brady over Giovanni Carmazzi in the 2000 Draft. Would Brady have been able to connect with 49ers players as he did with those in New England? Luckily for the Patriots, once Drew Bledsoe went down with an injury, Tom Brady stepped into the pocket, and the rest is football history.
Gio is now a yoga-practicing goat farmer, which is another ironic twist when you consider Brady's nickname of being the Greatest Of All Time aka the G.O.A.T. Even though Tom is not a fan of this moniker, it's still an amusing football factoid.

Chad Pennington
No. 18 overall by the New York Jets out of Marshall
During the 2012 season, Chad Pennington was flying high playing for the New York Jets and still holds the number four spot in the franchise for career passing yards at 13,738. His completion percentage of 65.6% is the best of any Jets player having more than 12 starts. Sidelined by injuries during his prime playing days, Pennington was never able to duplicate his best year of being a quarterback for New York.

Pennington is currently enjoying the small town life in Kentucky as the coach of the Sayre School, an intermediate institution in Lexington. The little school has big dreams with a former NFL quarterback leading their team.

On the eve of the 2019 NFL draft, Tom Brady took to Twitter offering encouragement to players who would be waiting to hear their name called. Reaching out to these college kids giving them some perspective on not being picked nearly two-hundred times or until the sixth round doesn't mean you can't go on to become the best player in the league at their respective positions.