Quarterback Joe Ferguson's Biggest Win Since the Buffalo Bills Has Been Beating Cancer Twice
The Buffalo Bills have a special place in NFL history. Some of the most famous NFL players ever have laced up for Buffalo. They're also the only team to go to four consecutive Super Bowls. The Bills didn't win any of those championships. It's given them a reputation for failure. However, one former Bills star, Joe Ferguson, encountered a larger problem than anyone ever saw on the gridiron.
Joe Ferguson and the '70s and '80s Bills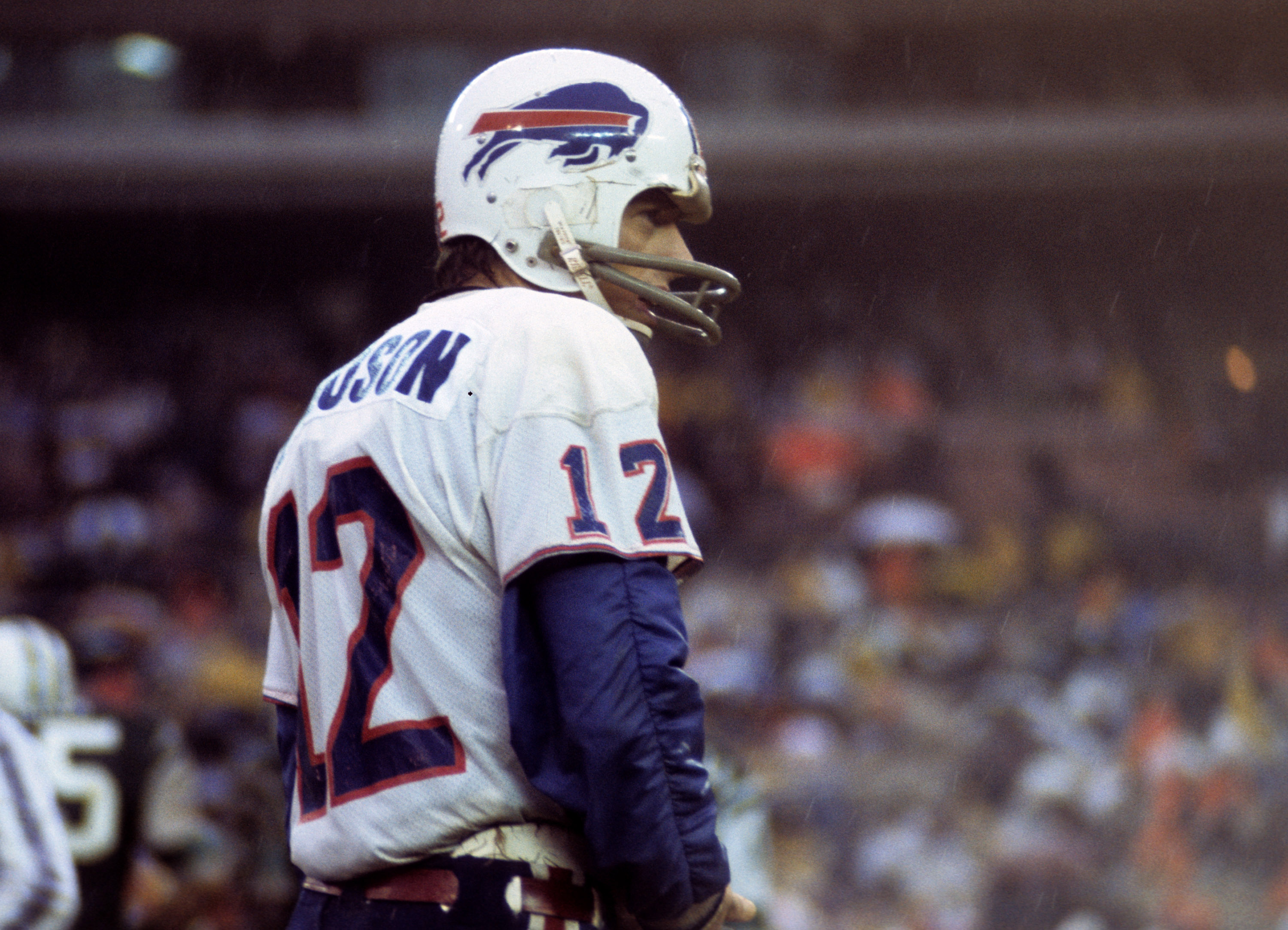 Joe Ferguson was drafted by the Bills in 1973. Over 12 years with the team, he compiled a 77-86 record. However, this is heavily influenced by an abysmal 1-10 season to end his tenure with the Bills. But a slightly-below-average record doesn't tell the whole story.
For that decade, Ferguson was everything Buffalo could ask for. They had winning seasons and losing seasons, but year after year the Buffalo faithful could count on Ferguson lining up under center.
After retiring, Ferguson enjoyed life outside the NFL until 2005, when he was diagnosed with cancer. After beating it, he was diagnosed again in 2008. It wasn't fully confirmed for 18 months after the second diagnosis, but Ferguson beat cancer again. It's difficult to have a successful career as an NFL quarterback; it's even tougher to beat cancer.
Another notable Bills fight against cancer
Interestingly, Ferguson isn't even the only Bills player to get cancer after retiring. The man who took the Bills to four consecutive Super Bowls, Jim Kelly, has faced off with cancer a staggering three times.
Maybe there's something in the blood of Bills players that helps them fight the important battles off the field. But cancer isn't an issue of the past. Plenty of players in today's NFL have fought the disease.
Other players who battled cancer
James Conner came on the NFL scene when Le'Veon Bell sat out in 2018 due to a contract dispute. Bell's backup proved just as capable — not something fans expected, given that Bell was often the top running back in the league. But Conner stepped up to the challenge. It wasn't the first time he'd faced a major obstacle, as he had previously been diagnosed with cancer.
Conner's cancer was barely caught before it killed him. But an aggressive treatment schedule allowed him to eventually return to the field, and he's as healthy as ever as he leads the Steelers in today's NFL. Unfortunately, not every cancer diagnosis in the NFL has a happy ending.
Eric Turner was one of the most promising safeties in the NFL. Shortly after he turned 30, Turner was still poised for a successful back half to his career. Unfortunately, cancer went undiagnosed and Turner didn't pursue treatment as soon as he was aware something was gravely wrong. Turner passed away at 31 the same day he finally went to the hospital for stomach pain.
Cancer affects athletes the same way it does the rest of the population. It's terrifying and dangerous, and players lucky enough to survive it more than once have made the best of things. Ferguson is one of the all-time greatest Bills (rated No. 33 on a list from Buffalo Rumblings). What he did on the field is impressive, but what he did after his retirement is awe-inspiring.