Quarterback Trey Lance is Dazzling Early in San Francisco 49ers Camp but is he Ready to Start Week 1?
The San Francisco 49ers traded three first-round picks to select North Dakota State's Trey Lance in the 2021 NFL Draft. The scouting report on Lance heading into the draft was that he was an extremely raw but fantastically talented prospect. He only played one season at a small school and entered the draft at age 20, just turning 21 in May.
The original thought after the draft was that Lance would sit for at least a year, if not a few, and develop behind Jimmy Garoppolo, San Francisco's starter the past few years.
But the recent reports coming out of 49ers training camp suggest that Lance may end up under center in San Francisco earlier than anticipated.
Trey Lance entered the NFL with little experience but immense talent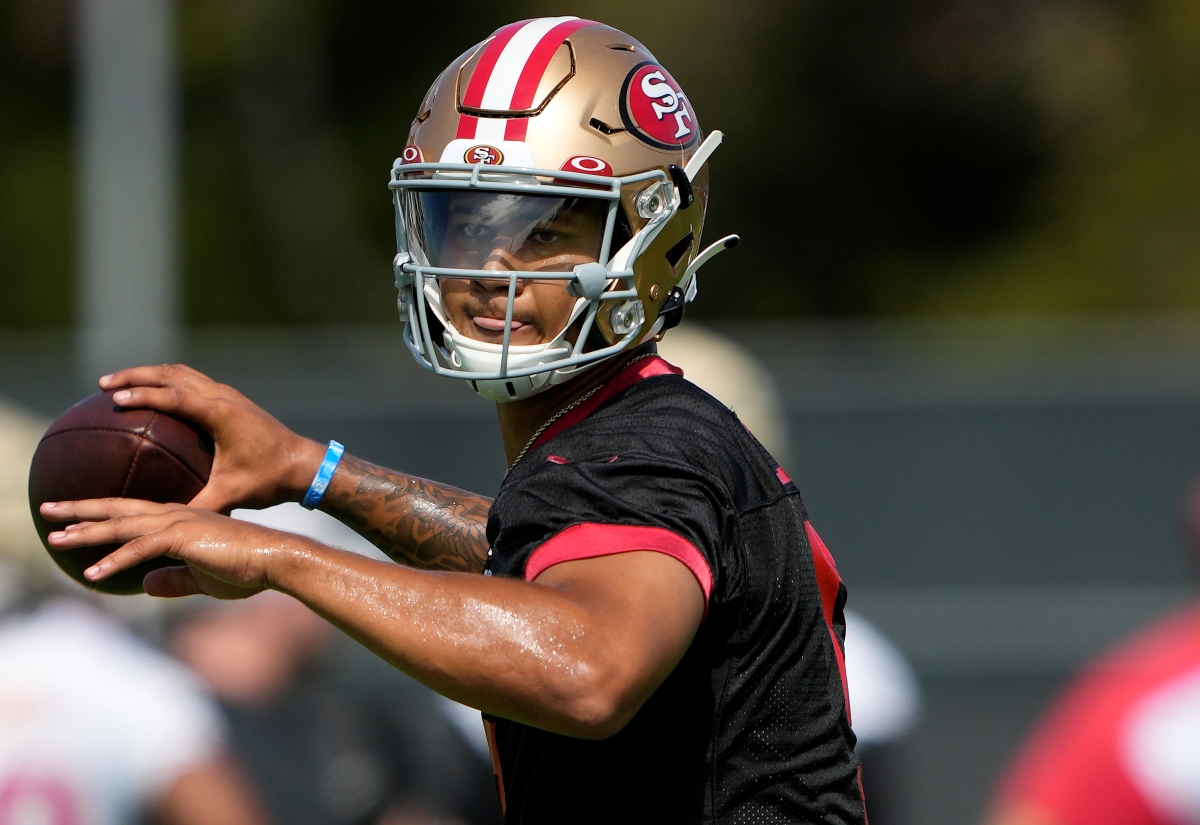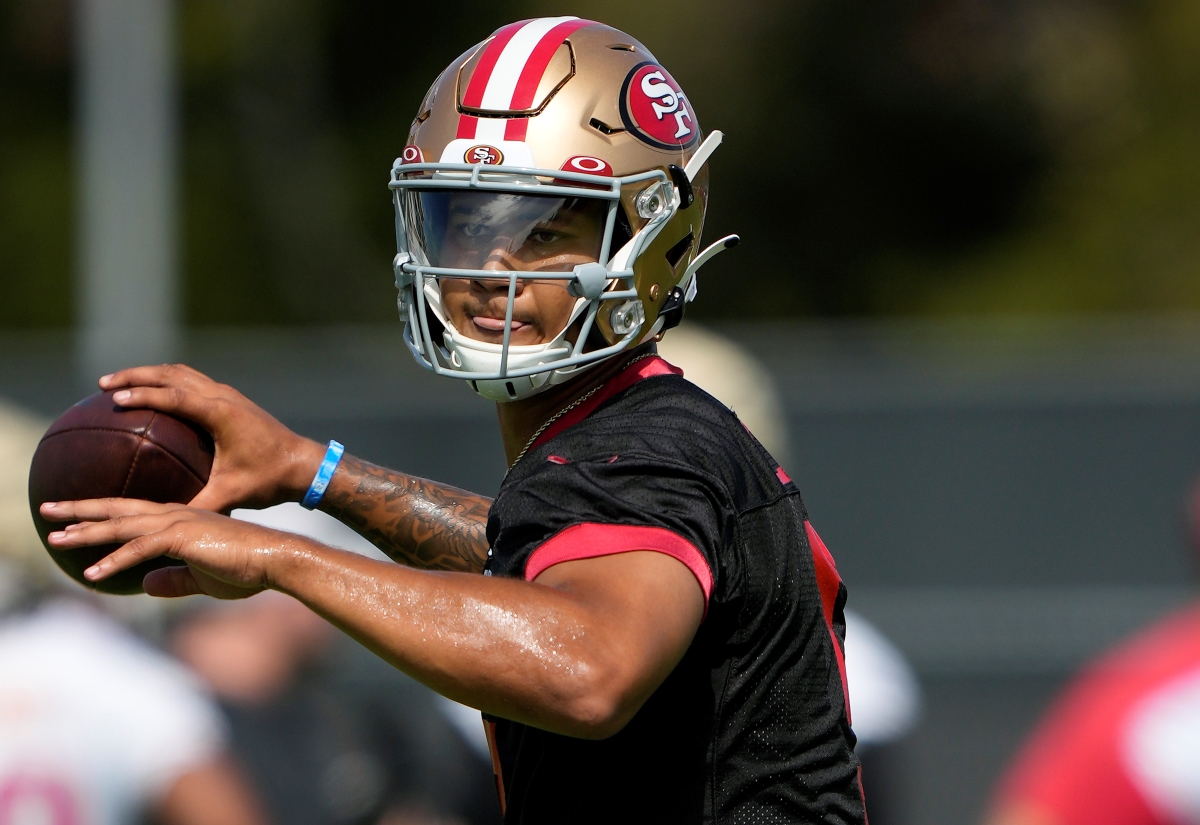 In one season at North Dakota State, Lance won the Walter Payton Award as the best player in the Football Championship Subdivision, the Jerry Rice Award as the top freshman in the FCS, and the Missouri Valley Football Conference Offensive Player of the Year Award, according to NFL.com.
That was his lone season at the collegiate level, though. Lance played only one game as a sophomore before COVID-19 ended his season.
He entered the draft at age 20 as a prototypical dual-threat quarterback, one that was advanced in his football IQ despite his age and lack of experience. He has all the physical skills needed to succeed at the NFL level; he's listed at 6-foot-4, 224 pounds, and has a strong arm, speed, and athleticism.
Lance has already impressed in his first NFL training camp with the 49ers
According to NFL.com, Lance has already put himself in the discussion to be San Francisco's starting quarterback at some point this season. The rookie has already made several flash plays, putting his talent on immediate display.
49ers GM John Lynch and Head Coach Kyle Shanahan have attempted to downplay Lance's quick start and have reiterated that Garoppolo will enter 2021 as the starter. But Lynch hasn't been able to keep his excitement completely under wraps after watching Lance, according to 49ers WebZone:
"He's looked tremendous," Lynch told (Adam) Schefter. "He really has. I think what's been most impressive about Trey, everyone wants to talk about physical traits, but the way he approaches his job, he's a pro in its truest sense.

"We've got a lot of guys who love the game and are willing to do the necessary things to prepare, and I think Trey really is an embodiment of that. And he's looking good on the field, too."

San Francisco 49ers GM John Lynch on Trey Lance
Lance could end up taking the Patrick Mahomes path to NFL superstardom
Mahomes is now widely considered the best quarterback in the NFL. But he didn't begin that way. Mahomes entered the NFL as a raw but talented quarterback whose play at the collegiate level had some scouts questioning if he could succeed in the NFL. Sound familiar?
According to Pro-Football-Reference, Mahomes started just one game for the Kansas City Chiefs his rookie season — the finale of the 2017 campaign. Mahomes sat behind veteran Alex Smith as he prepared to make his NFL debut whenever the Chiefs presented him the opportunity. Since then, Mahomes has dominated the league, already throwing for more than 14,000 yards and 114 touchdowns with an MVP to his name.
Lance and Mahomes were similar prospects coming out of college. Despite his exciting start to training camp, if San Francisco lets Lance sit as Kansas City did with Mahomes, the 49ers might have a future MVP on their hands.