Quenton Nelson Is Keeping His Offseason Surgeries a Secret for a Specific Reason
Quenton Nelson is a crucial piece to the Indianapolis Colts offensive line.
Largely considered the best offensive guard in the NFL (and potentially the best all-around lineman in the game), the Colts rely on Nelson to do a lot of the heavy lifting up front. Nelson has stepped up to the challenge the past three years and is only getting better with age.
However, Nelson experienced a rough summer filled with surgeries. Surgeries that he has no intention of revealing to the public anytime soon.
Quenton Nelson underwent three total surgeries this past offseason
Nelson's recent foot surgery has been well-documented. He suffered the injury just a few weeks into training camp and had surgery around the same time as Colts quarterback Carson Wentz. As things currently stand, both players are miraculously expected to be available by Week 1.
Nelson made some fiery comments following his most recent procedure where he leaned into the idea that he would be returning sooner rather than later:
3rd surgery of the offseason in the books, no time for pity…Truth is, I'm thankful, thankful the early part of the time table says 5 weeks. That gives me 5 weeks to do everything I can physically and mentally to be ready to go Week 1 to smash these goals."

Quenton Nelson via Colts Wire
However, Nelson reportedly underwent an additional two surgeries over the offseason.
Quenton Nelson is keeping his offseason surgeries a secret to avoid any competitive disadvantage
While one can only assume that the two additional procedures were minor in nature (seeing as the recovery period didn't extend into training camp), the mystery persists concerning what the surgeries were actually for.
It's not uncommon for larger NFL players to undergo "clean-up" procedures to their ankles or knees during the offseason. However, Nelson's specific surgeries could have been something different altogether.
From Nelson's perspective, it makes perfect sense to keep this information a secret. The NFL is a nasty business — opposing linemen will be targeting Nelson's recently injured foot. If they knew the other two areas of Nelson's body that were operated on, they would target those too.
Blocking 300-pound defensive tackles is hard enough as it is. Nelson doesn't need any competitive disadvantages.
The Colts are expecting a fully healthy team by Week 1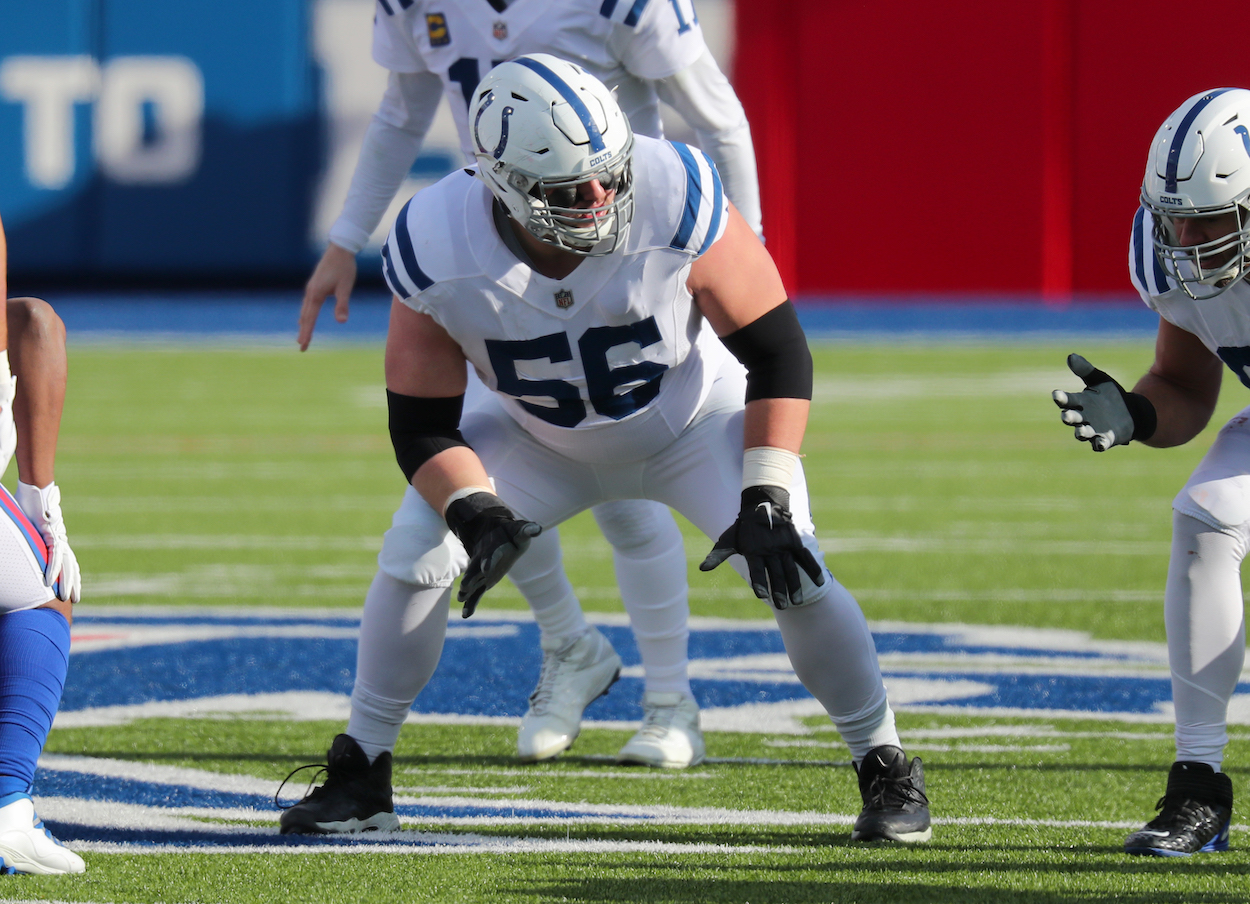 A lot can happen between now and the start of the regular season, but as things currently stand, the Colts expect to have Nelson and Wentz on the field for Week 1 against the Seattle Seahawks.
Indianapolis is gearing up for a season where the Super Bowl is the ultimate aspiration. Getting their two best players on the field is an obvious priority.
Nelson is a three-time All-Pro, three-time Pro Bowler, and is looking to repeat that excellent form in 2021. A majority of his success hinges on his ankle health and if he's able to keep his other two surgeries a secret from the rest of the NFL.
As long as Nelson isn't giving opposing defenders a long list of weak spots to attack, he should cruise to another All-Pro-caliber season.
All stats courtesy of Pro Football Reference.