Racing in the Slow Lane, Former Formula 1 Driver Kimi Raikkonen's Retirement Plans Center on His Home and Young Family
Life has gone from the fast to the slow lane for Kimi Raikkonen. For the past few weeks, the 2007 Formula 1 world champion is attempting to settle into his new reality: Retirement. 
After 20-plus years on the F1 circuit, some say the new retiree should do anything to keep busy. Others suggest he should do nothing, to rest, take it easy. 
Raikkonen competed in 352 F1 events, more than any driver in circuit history. Some may think he deserves some time off for rest and relaxation. 
Just don't make the suggestion to Raikkonen.
He's ready for a downshift. 
Kimi Raikkonen is ready to stay home and be with his young family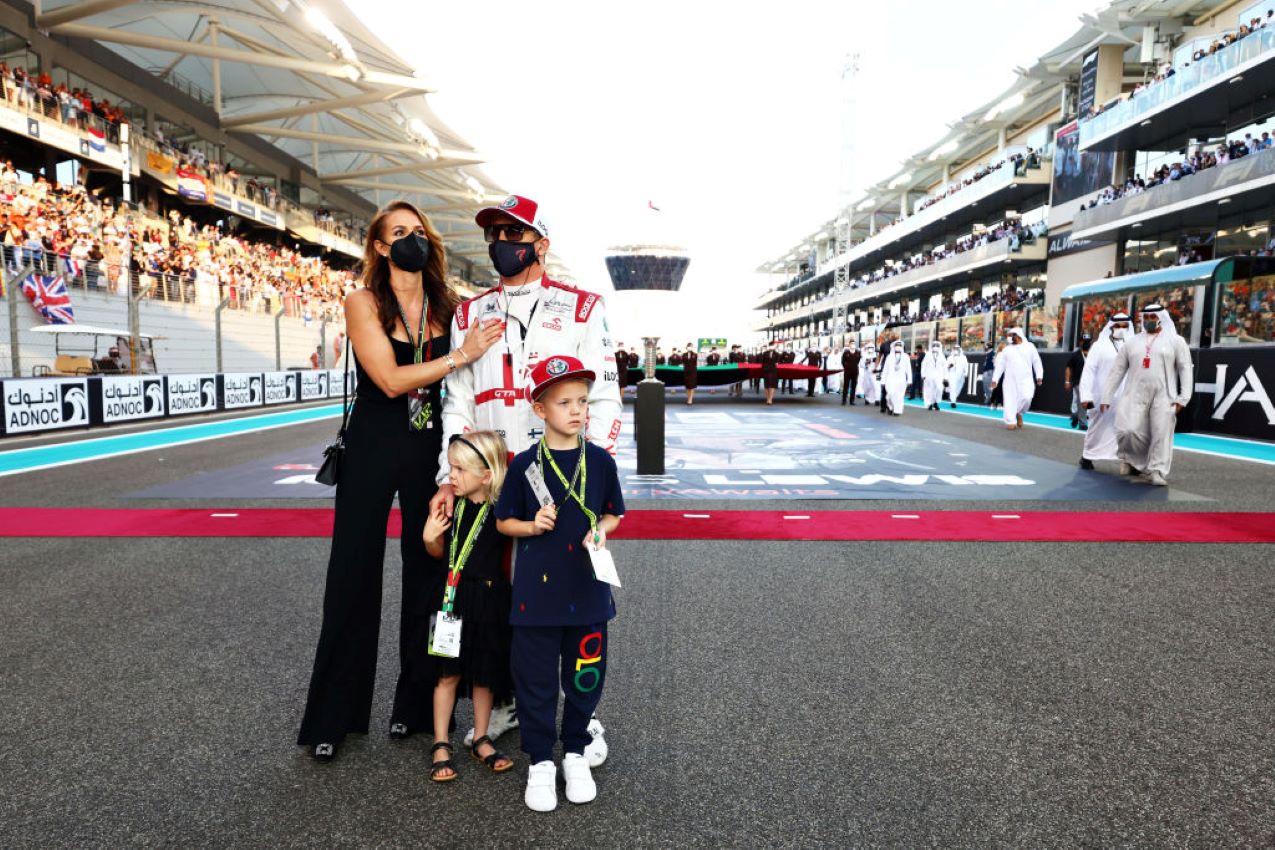 Raikkonen said he has been warned that, after a while, the slower pace will get the better of him. He doesn't buy into that theory.
"Many people have already predicted to me 'if you are at home for half a year, the ceiling will fall on your head,' " Raikkonen told Auto Motor und Sport, reported by planetf1.com. "I love being at home, and I'm looking forward to spending time with my family much more often now and doing normal things. My free time is more important to me than anything else.
"… I'm looking forward to it."
Following the season-ending, drama-filled Abu Dhabi Grand Prix on Dec. 12, Raikkonen entered retirement without much of a plan beyond spending time with his young family.
For those who advised he should have a post-career game plan, Raikkonen said he feels no pressure to "line something up."
'Home bug' Raikkonen is ready to avoid traveling around the world again
Raikkonen said he will be content becoming a "home bug," someone who prefers being at their house most of the time. He has experienced a career full of intense moments and hard-charging philosophies. He was challenged relentlessly on discovering an edge he could against his opponents, year after year, race after race.
To stay at the top of F1 for over two decades, that was the personal price Raikkonen paid.
For now, he's content with peace and quiet. (Does he realize what it's like to be in a house all day with two small children?) After traveling the world several times, he's OK with that, too.
"No, I don't need a challenge," he said. "I can be home for a week without stepping outside the door once, and I'm still a happy person."
The soft-spoken Raikkonen retired with 21 career F1 victories and 103 podiums. He remains the last Ferrari driver to claim a drivers' title. 
Raikkonen on his time away from F1: 'I really have zero plans' 
With Raikkonen at home relaxing with his family, life in F1 remains in the fast lane.  
Valtteri Bottas bid farewell to Mercedes and signed on to replace Raikkonen at Alfa Romeo. George Russell was tabbed to replace Bottas and serve as the sidekick to a disgruntled seven-time champ Lewis Hamilton, assuming he doesn't walk away from the sport this offseason.
Whatever happens in the soap opera known as the F1, Raikkonen will be paying attention from afar. Or from his nearest couch.
"I really have zero plans," he said.
Life in the slow lane.