What a Radio Host Said About Chiefs' Coach Andy Reid That got him in Trouble
For the Kansas City Chiefs and head coach Andy Reid, much of the spotlight has been given to their hotshot, rising young quarterback Patrick Mahomes who could play even better in the 2019 season. They also worked on rebuilding their defense to give them even better odds at taking home the Vince Lombardi trophy in 2020. However, recently it's been Reid who has been in the limelight for a disturbing reason.

Garrett Reid's death
Sadly for the 29-year-old Garrett Reid, who struggled with substance abuse and addiction, he seemed to have turned his life around before his unexpected death. When his father was coaching for the Philadelphia Eagles, the younger Reid was working at a Philadelphia training camp assisting with the team's strength and conditioning coach when his lifeless body was discovered in his dorm room.

A coroner later determined what Garrett's father and family had already regretfully suspected — that the lad passed away from a lethal injection of heroin. In a statement from the family released by the Eagles, they fondly remembered the young man's laugh, smile and energy would all be missed.

Kevin Kietzman's comments
That being said, during a live segment of his show Between The Lines on Monday, June 24, 2019, Kevin Kietzman discussed the possible return of Tyreek Hill to the Chiefs. Kietzman felt the Chiefs aren't equipped to handle his return to the NFL saying in part Coach Reid "wasn't really great" at discipline." Kietzman went on to say he had observed Reid's coaching style that "did not work out particularly well in his family life." While they're both veiled references, the connection is almost crystal clear.

Fallout from the radio comments
Fans were quick to make this connection between the radio show host's remarks about the coach with the untimely death of his son, and they demanded he be removed from appearing on air. Management at the Kansas City radio station was quick to respond in a statement that read in part:

"We have decided to take the immediate step to take Kevin off the air until further notice as we review this matter. We sincerely apologize to Andy Reid and his family, the Kansas City Chiefs organization and our loyal listeners and share their concerns."

Although Kietzman later denied his comments had anything to do with the death of Reid's son, it was too late; the damage was done. His quips were not amusing, wildly inappropriate, a real cheap shot, and a low blow coming from this boorish broadcaster.

Andy Reid in the news for the wrong reason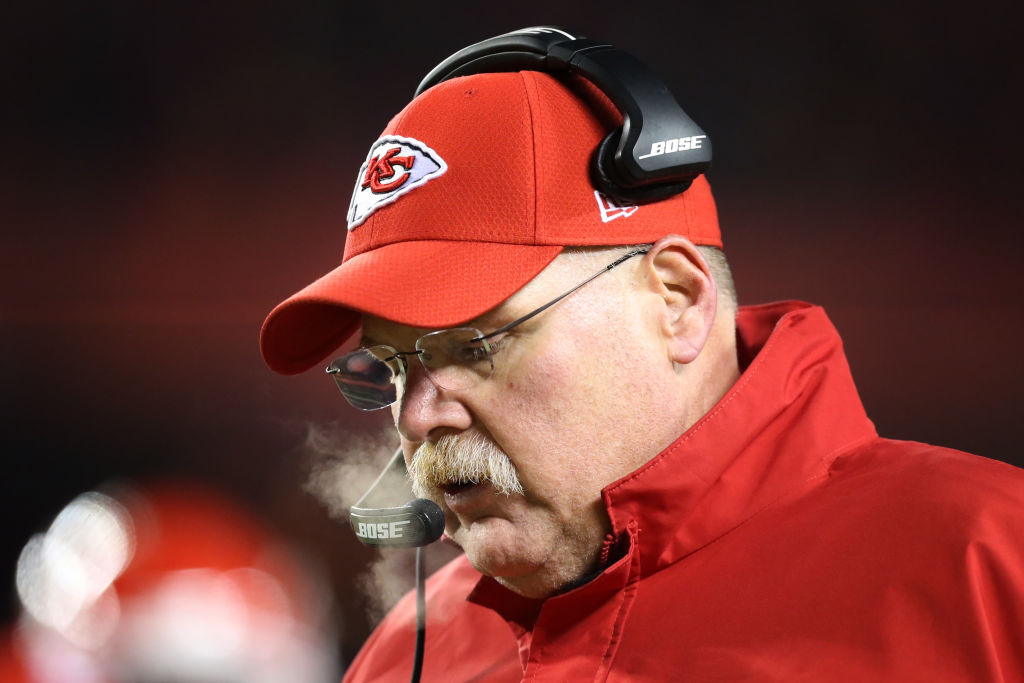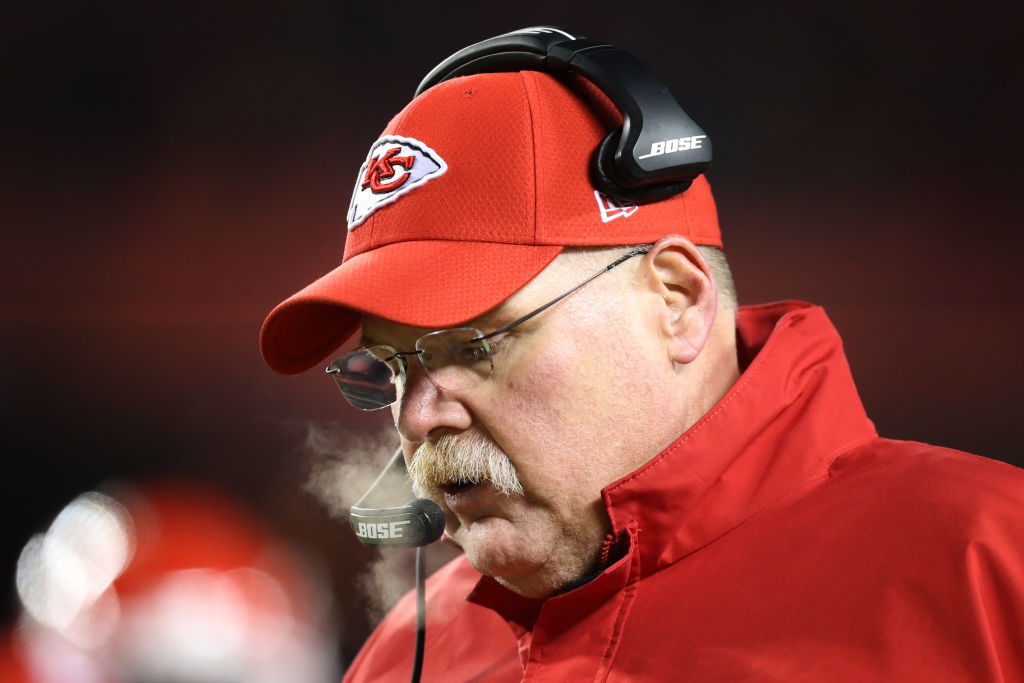 During a segment on Sports radio WHB 810 talk show in Kansas City, host Kevin Kietzman took his opinions on Reid's coaching abilities one step too far. While he didn't come right out and say it, Kietzman's comments seemed to reference the death of Andy Reid's son on August 5, 2012, from an accidental heroin overdose.

Kietzman implied that Reid isn't a good disciplinarian, and that his son's death is evidence of that. One can argue Reid's abilities as a coach based on his failure to win the big game or his troubles managing the clock, but his son's death has nothing to do with it.
Unable to disconnect the dots

Again, even though Kietzman insisted his remarks weren't connected to Garrett Reid's death, part of his statement still reeks with ties to both of his boys. Kietzman claims he never once mentioned Garrett Reid by name, and he probably made matters even worse when he said:

"A caller called in later and said something about the death and I quickly corrected him and pointed out that I was referencing two sons that were convicted drug dealers and drug addicts that he chose to try to fix by hiring them to work for his football teams."

Although Andy Reid's sons weren't "convicted drug dealers," it was fairly common knowledge they both had struggles with the law and difficulties dealing with substance abuse and addiction. Reid's other son, Britt, and Garrett both spent time in jail on drug-related charges, and Britt has also been employed as a part of his father's coaching staff since 2013 and will continue to serve in a coaching capacity.

Stepping over and reading between the lines
Freedom of speech is one thing, but using this constitutional right to rake someone over the coals and reference a tragic event is almost unforgivable. Pulling the plug on Kevin and his comments should send a clear message to other commentators where they need to draw the line with their opinions and remarks.