Rahal Letterman Lanigan Racing Betting on Winless IndyCar Driver Jack Harvey to Break Through and Meet His Potential Next Season
Jack Harvey never led a lap as a part-time driver for his first three seasons on the IndyCar circuit.
He led seven laps in the past two seasons over a combined 30 starts, including a career-best six this season.
Harvey has yet to win or secure a pole, but he earned a promotion based on his open-wheel potential.
His new employer, Rahal Letterman Lanigan Racing (RLL), is betting the 28-year-old native of Bassingham, England, is ready to emerge as a consistent lead-lap threat.
IndyCar driver Jack Harvey entering a new era with RLL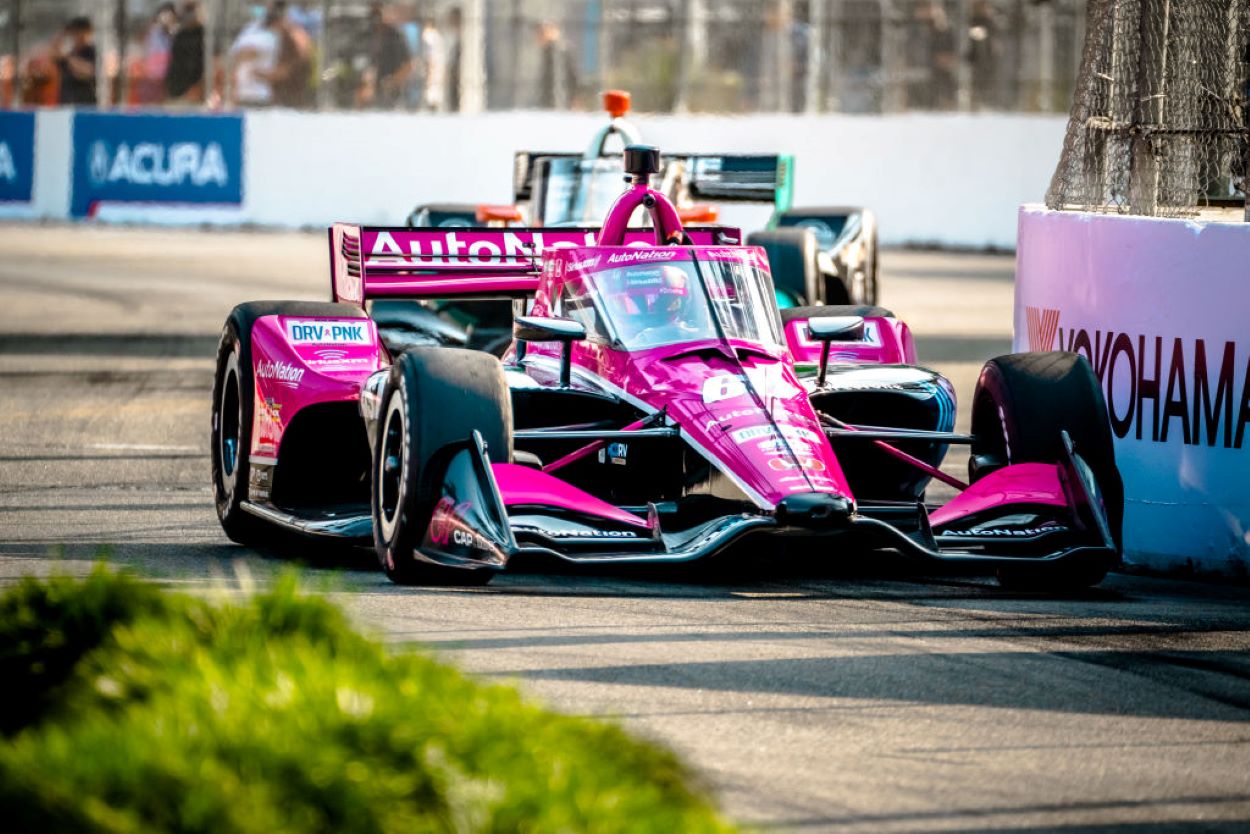 Moving on from Meyer Shank Racing, Harvey will assume the newly created seat of RLL's No. 45 Hy-Vee Honda next season, the team announced Oct. 11. The sides agreed to a multi-year deal.
Harvey will pilot the team's third machine. Since 2018, RLL has fielded two full-time rides.
"I've been working for this kind of opportunity since I was 9 years old at my local go-karting track in the UK. All of those years, days, hours, high moments, and down moments have been trying to get to this level of opportunity," Harvey told indycar.com.
"I've been dreaming of this my whole life."
The machine Harvey is taking over had a turnstile of drivers during its 2021 part-time schedule. Santino Ferrucci finally settled into the role over the summer and claimed four top-10 finishes.
Crediting his experience with Meyer Shank Racing, Harvey said he's preparing to carry the team's momentum into 2022.
"Ultimately, I wouldn't have just left that organization for anything," Henry said, "but I was really excited about this (RLL) project, this opportunity, and I wanted to be a part of it."
RLL sees potential as Harvey enjoyed a strong finish to the 2021 campaign
Harvey's path to RLL started after he relocated to the United States seven years ago. In the Indy Lights division, he compiled six victories for Schmidt Peterson Motorsports during 2014-15.
Then came the opportunity with a new team, Meyer Shank Racing. Both the driver and team suffered through growing pains. Last season, Harvey jumped out to two top-10s in the opening three events.
When summer rolled around, the team dipped but surged to record four top-10s in the final five races, finishing 2021 at a career-best 12th in points. RLL took notice and made a move based on potential.
Harvey admitted he was comfortable at his previous shop, saying, "It would have been easy to have stayed."
He credited Meyer Shank Racing for preparing him for his new challenge on a team with a higher profile.
"Ultimately, I wouldn't have just left that organization for anything," he said.
Harvey was 'envious' of RLL drivers last season
Harvey's best career race developed during the 2019 GMR Grand Prix. He placed third on the Indianapolis Motor Speedway's road course.
Expectations at RLL certainly will be higher for Harvey. Three-time IndyCar Series champion Bobby Rahal owns the team, along with businessman Mike Lanigan and former talk-show host David Letterman.
As a team, RLL enjoyed a strong season, led by driver Graham Rahal, who recorded seven top-fives and 11 top-10s, compiling a 9.9 average finish.
"I would look every weekend and watch the races back, and I always felt like Graham's race pace was exceptionally strong, and as a team, they always found a way to get their drivers to the front," Harvey said. "There's definitely been a few races where I was envious of that."
Now it's time for Harvey to make others jealous.
RELATED: Has Tony Stewart Gift-Wrapped IndyCar Its Own Bubba Wallace?