Rahsaan Lewis, Ray Lewis' Son, Could Play for His Third College Team in Three Years
Rahsaan Lewis may be on the move once again.
Lewis, the son of NFL legend and Hall of Fame linebacker Ray Lewis, played each of his first two college football seasons at different schools.
Now, the younger Lewis is free to choose another school after he entered the transfer portal. Here's more on Lewis' decision and what it means for himself and his current team, the Florida Atlantic Owls.
Rahsaan Lewis followed in Ray Lewis' footsteps
For many years, Rahsaan Lewis had his eyes set on basketball. A 5-foot-11, 180-pound athlete from Windermere, Fla., Lewis spent all four of his high school seasons on the court.
Lewis averaged 15.9 points, 4.3 assists, 4.8 rebounds, and 3.7 steals per night in 56 games across his junior and senior seasons, according to Maxpreps.
In his senior season of high school, Lewis spent the fall playing football. He averaged 18 yards per rushing attempt and scored six touchdowns on 20 carries.
Lewis caught 16 passes for 306 yards and three touchdowns. On defense, he totaled 83 tackles, three sacks, an interception, and forced five fumbles.
Lewis' father, Ray, played 17 seasons for the Baltimore Ravens. A 10-time All-Pro selection, Ray Lewis entered the Pro Football Hall of Fame in 2018.
Lewis played at UCF and FAU in his first two college seasons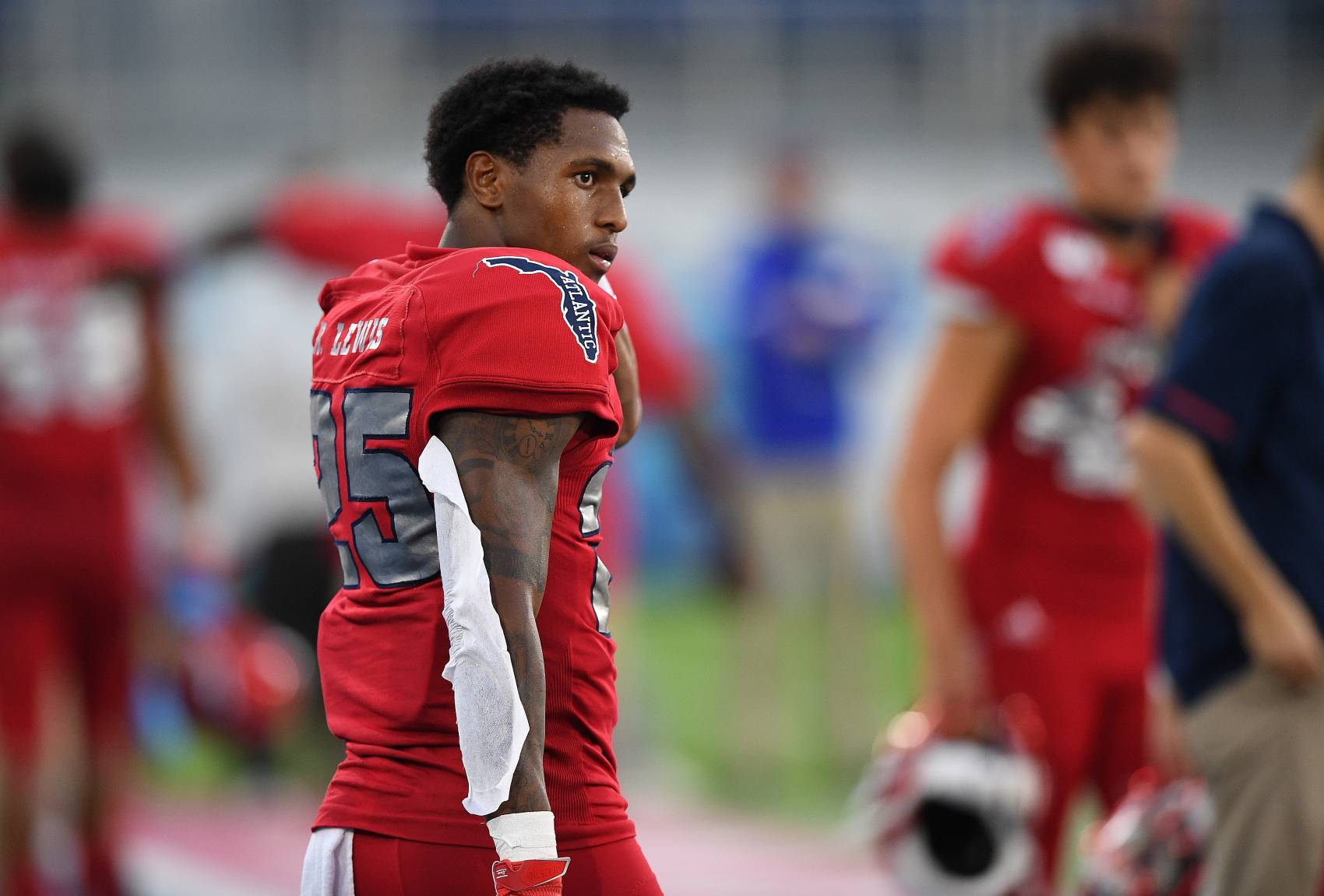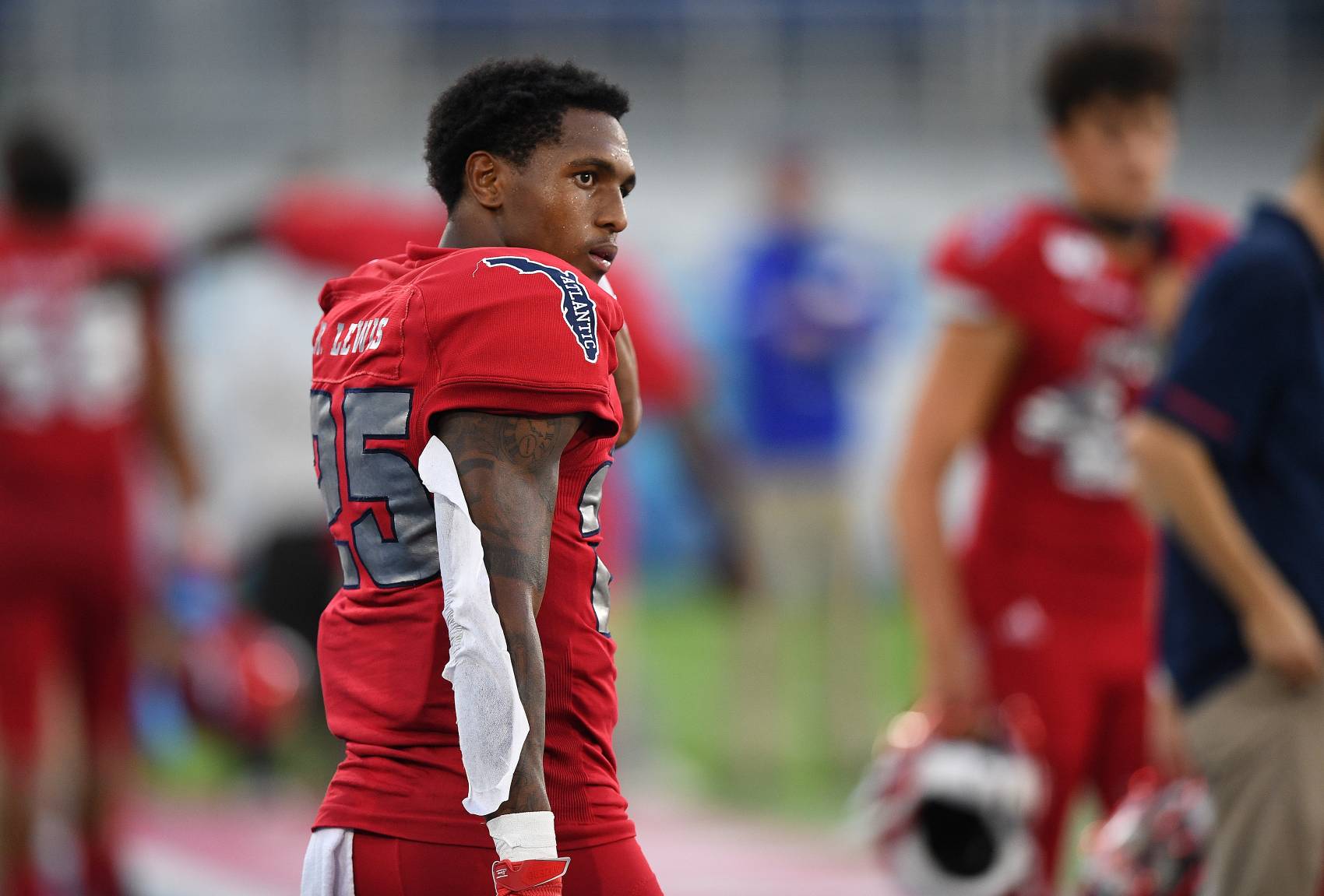 Although many high school football recruiting analysts expected Lewis to stick with basketball in college, he surprised many by joining the UCF Knights as a preferred walk-on.
Lewis had four tackles in seven games as a true freshman at UCF. After he moved to receiver in the spring of 2019, Lewis transferred to Lane Kiffin's Florida Atlantic Owls last summer.
Lewis impressed at both outside and slot receiver during FAU's fall camp but opened the season as a backup. Lewis saw action in four games, mostly as a kick returner, and FAU opted to redshirt him.
Rahsaan Lewis may be headed to his third school in three years
FAU lost two of its three starting receivers and graduated several other depth players. The attrition indicated Rahsaan Lewis may have received extra snaps for FAU this year.
That may not be the case. Lewis recently entered the transfer portal and is free to enroll at another school.
It is not known if FAU ever placed Lewis on scholarship. He was immediately eligible last year because he joined FAU as a walk-on transfer from a school where he wasn't on scholarship.
Lewis may need to petition the NCAA for a waiver if he transfers to another FBS program.
Entering the transfer portal doesn't automatically mean Lewis' career at FAU is over. Players have placed their names in the transfer portal and still returned to their previous school.
Rahsaan Lewis has played for three schools in the past three years, including his final season at Windemere Prep. Only time will tell if that becomes four schools in four years — and if the fourth one is the charm.