Raiders' Amik Robertson Is Poised to Be the NFL's Next Darrelle Revis
Amik Robertson has faced tall odds his whole life — and that has nothing to do with his 5-foot-8 frame. Robertson went underrecruited in high school but thrived in three seasons at Louisiana Tech.
A talented cornerback with first-round potential, Robertson fell to the fourth round of the 2020 NFL draft.
Amik Robertson now has an opportunity to prove the league wrong and the Las Vegas Raiders right. Although he isn't the sport's tallest prospect, Robertson is capable of posting a Darelle Revis-caliber season in the NFL.
Amik Robertson had a stellar college career
Las Vegas Raiders fans should still be celebrating the Amik Robertson selection as they read this. Despite his diminutive stature, Robertson picked off 14 passes, totaled 23 tackles for loss, broke up 34 passes, and scored three touchdowns in three seasons at Louisiana Tech.
Robertson had eight tackles for loss, five interceptions, and a forced fumble last year. He was one of the top cornerbacks in college football, let alone Conference USA, but fell to the fourth round because of his size and the league he played in.
Robertson has rare cornerback skills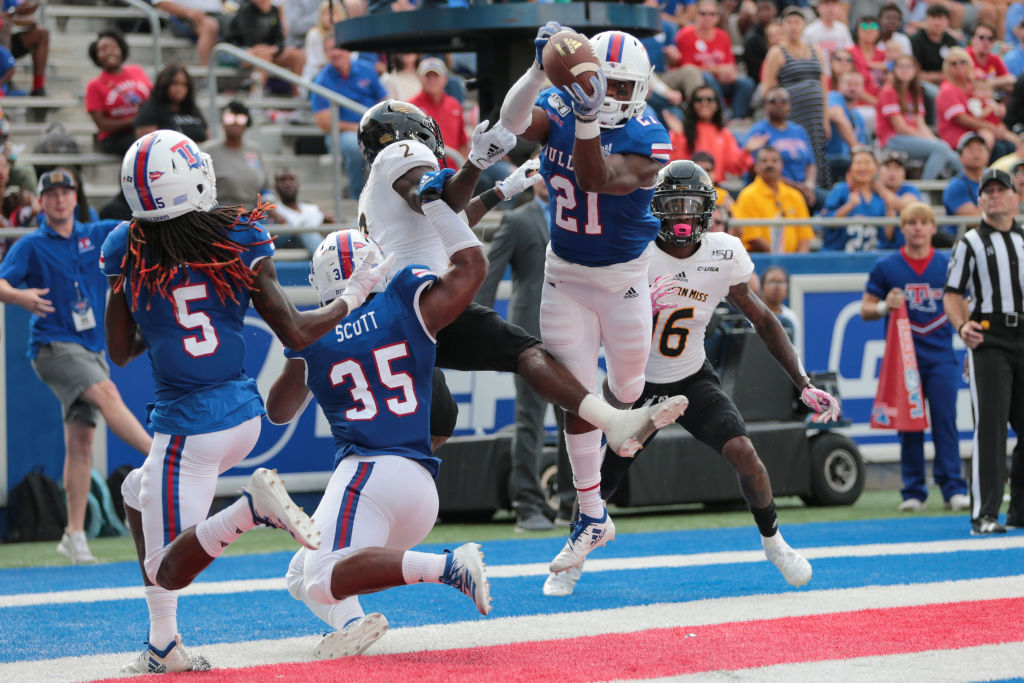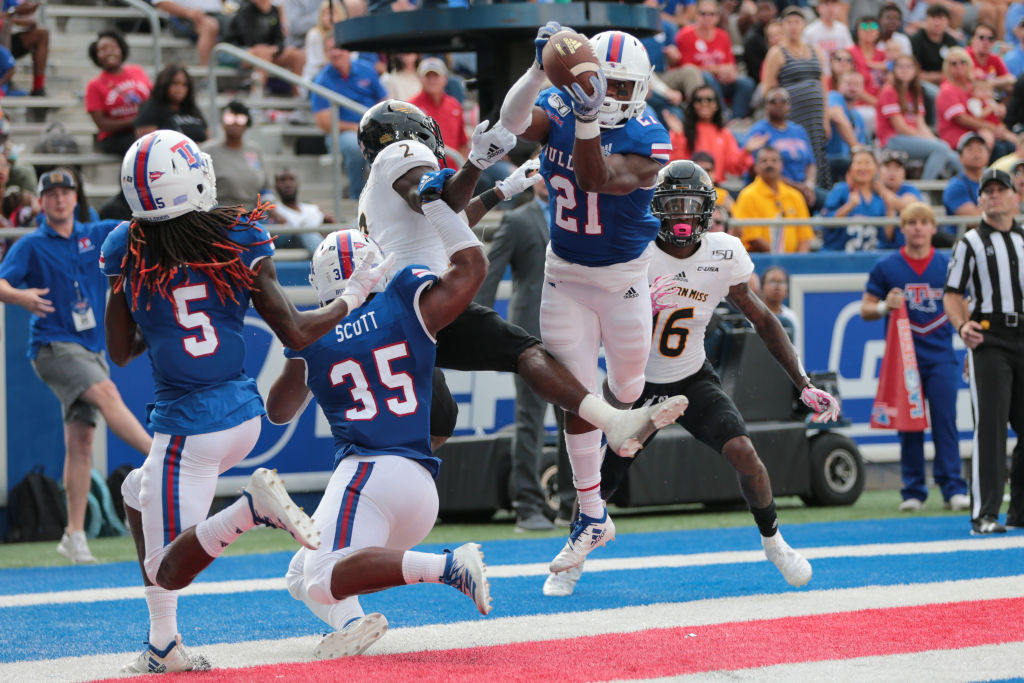 If Amik Robertson played at a Power Five school, he could have snuck into the first round and would surely have been a second-round pick. Robertson has an excellent vision that lets him thrive both on defense and special teams. Those same traits will greatly help him in the NFL.
NFL Media's Lance Zierlein projected Robertson would be drafted between the fourth and fifth rounds. Zierlein compared Robertson to Baltimore Ravens cornerback Tavon Young.
Like Robertson, Young played at a Group of 5 school (Temple) and turned an impressive college career into a starting nickelback role with the Ravens. Young earned a three-year, $25.8 million contract extension last year, but missed the 2019 season because of a neck injury.
Although Zierlein criticized Robertson's height and lack of competition, he praised Robertson's coverage skills and eye for the ball.
"He gives rough rides to receivers trying to get away from his press before following it with route recognition and footwork to continue hounding his man. Physicality overtakes technique at times and he could struggle to mirror the release of savvy NFL slot receivers. The instincts and ball skills are rare and should translate to this level of competition in zone and man as long as he can shadow routes."
Amik Robertson will be a star in the NFL
Invoking Amik Robertson's name to Darrelle Revis, a definite Hall of Famer, is admittedly unfair. Revis defined shutdown corner in his time with the Jets, and his 2009 season is one of the greatest defensive campaigns in NFL history.
All of the strengths Amik Robertson brings to the gridiron, though, increase the chances he can post a Revis-like season in Las Vegas. Robertson's coverage skills and his ballhawk tendencies make him an instant threat to challenge for a starting spot in the Raiders' secondary.
Ultimately, Robertson dropped because of concerns about the level of competition he played in his three college years. Eight of the NFL's top-10 cornerbacks last season, according to Pro Football Focus, played for Power 5 programs.
The lone exceptions were Green Bay's Tramon Williams — who, like Robertson, played at Louisiana Tech — and Jacksonville's D.J. Hayden, a Houston alumnus.
If Robertson doesn't quickly follow in Revis' path, modeling his play and success after those two former mid-major stars is a fine alternative.