Raiders' Leon Bender Died Tragically Just Weeks After He Signed His First Contract
Leon Bender had it made in the spring of 1998.
A standout defensive tackle from Washington State, Bender had just signed his rookie contract with the Oakland Raiders. New head coach Jon Gruden thought so highly of Bender that he invested a second-round pick on him.
Bender never suited up for Gruden and the Raiders. Just weeks after he signed his rookie contract, Bender tragically passed away. This is his story.
Leon Bender played at Washington State
Leon Bender's legacy at Washington State lives on more than his stats. He earned first-team All-Pac-10 honors and second-team AP All-American honors in his senior season with the Cougars.
From 1995-2000, Washington State was one of the Pac-10's worst teams. The one year they finished with a winning record, 1997, was Bender's senior year.
Washington State went 10-2 and lost in the Rose Bowl. Little did anyone know that Bender, with a bright NFL future ahead of him, would never take the football field again after that day.
The Raiders drafted Bender in 1998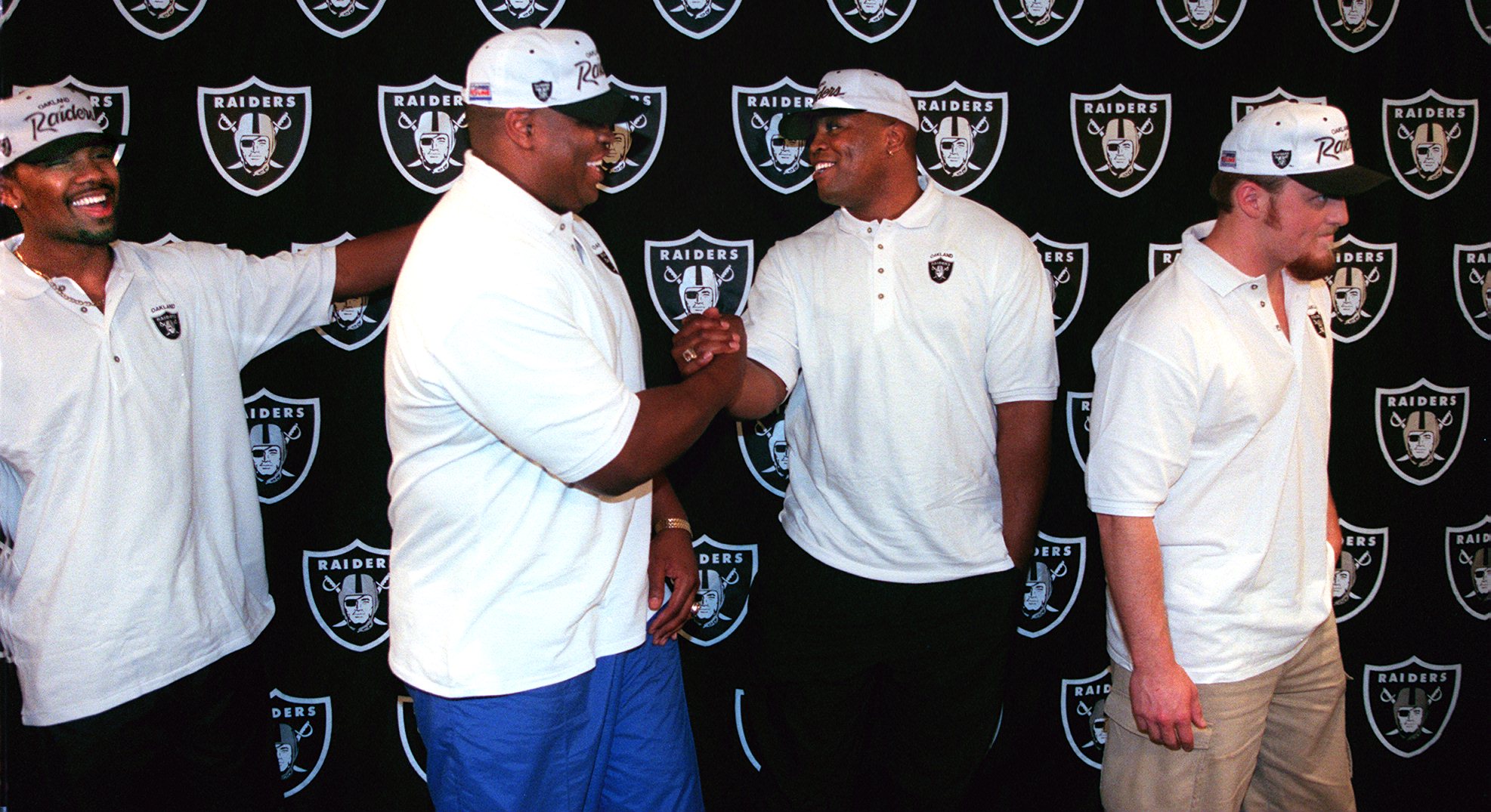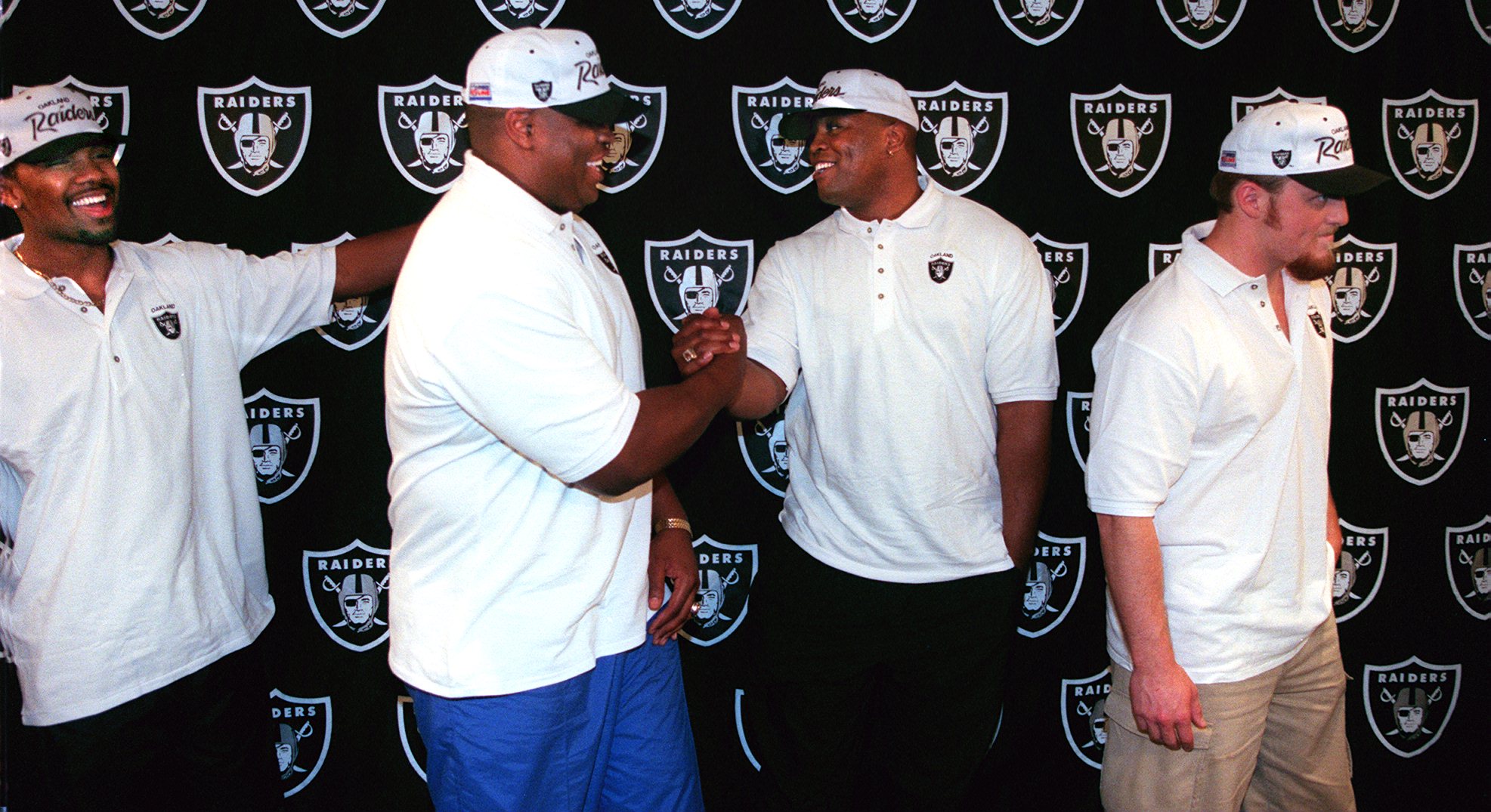 The Oakland Raiders' 1998 NFL draft class included a future Hall of Famer and a reliable starting offensive lineman.
Oakland used the fourth overall pick on Michigan cornerback Charles Woodson for a reason. Woodson was a dynamic defensive back — he even won the Heisman Trophy in college — and is expected to enter the Pro Football Hall of Fame within the next two years.
Oakland's other first-round pick, offensive tackle Mo Collins, started 64 games from 1998-2003.
Oakland used the 31st pick in the draft's second round on Leon Bender. The Raiders hoped he'd become the next impactful player in the trenches and partner with Woodson to lead Oakland back to a Super Bowl.
Leon Bender died weeks after he signed his rookie contract
Leon Bender wasted no time in showing his excitement in joining the Raiders. He signed a five-year, $3.45 million contract with the Raiders not long after the team drafted him.
Unfortunately, Bender passed away before he even tried on a Raiders helmet at mini-camp. Bender suffered from epilepsy and the medical examiner's office in Cobb County, Ga., confirmed he died from a seizure.
The Raiders were reportedly aware of Bender's epilepsy when the team scouted and drafted him.
Tragically, Bender wasn't the only member of Oakland's 1998 draft class who died early. Collins passed away from kidney failure in 2014 at the age of 38.
In a 2003 interview with ESPN, former Raiders scouting executive Ken Herock remembered Bender as a "big kid who wanted to play football."
"Was he the most polished guy you had ever seen. No, he wasn't, not at all. But he wanted to be good. He wanted to please people. We knew, from talking to people at Washington State, that he was very coachable. And he was a hard worker, so, who can tell where all those things would have taken him?"

Bender was survived by his wife, Liza, and their daughter, Imani.