Rajon Rondo Might Be the Most Underrated Point Guard in NBA History
Rajon Rondo will eventually retire knowing he accomplished a great deal in his career. A former first-round pick from Kentucky, Rondo became one of the greatest Celtics in the post-Larry Bird era and an excellent point guard for various teams.
Just how good has Rajon Rondo been, and will he wind up in the Hall of Fame? Here's a look at perhaps the most underrated point guard in the NBA today.
Rajon Rondo has enjoyed a successful career on and off the court
Despite never really being the face of a team, Rajon Rondo has turned in an impressive NBA career so far. Rondo averaged 10.2 points, 4.7 rebounds, 8.3 assists, and 1.7 steals across 14 NBA seasons.
Rajon Rondo saved some of his best basketball for the playoffs. He's averaged 14 points, 9.3 assists, and two steals in 105 playoff games. Ninety-two of those outings came with the Boston Celtics from 2007-12.
The Celtics would not have won the NBA Finals in 2008 without Rondo, nor would they have reached the Finals two years later. Although Rondo's numbers were down this season, he still held a crucial role on the Lakers.
Rondo's various teams have certainly noticed how productive he has been. He's made over $100 million, according to Spotrac, and at 34 still has plenty of time to increase that total.
Rondo's various spats are why he's underrated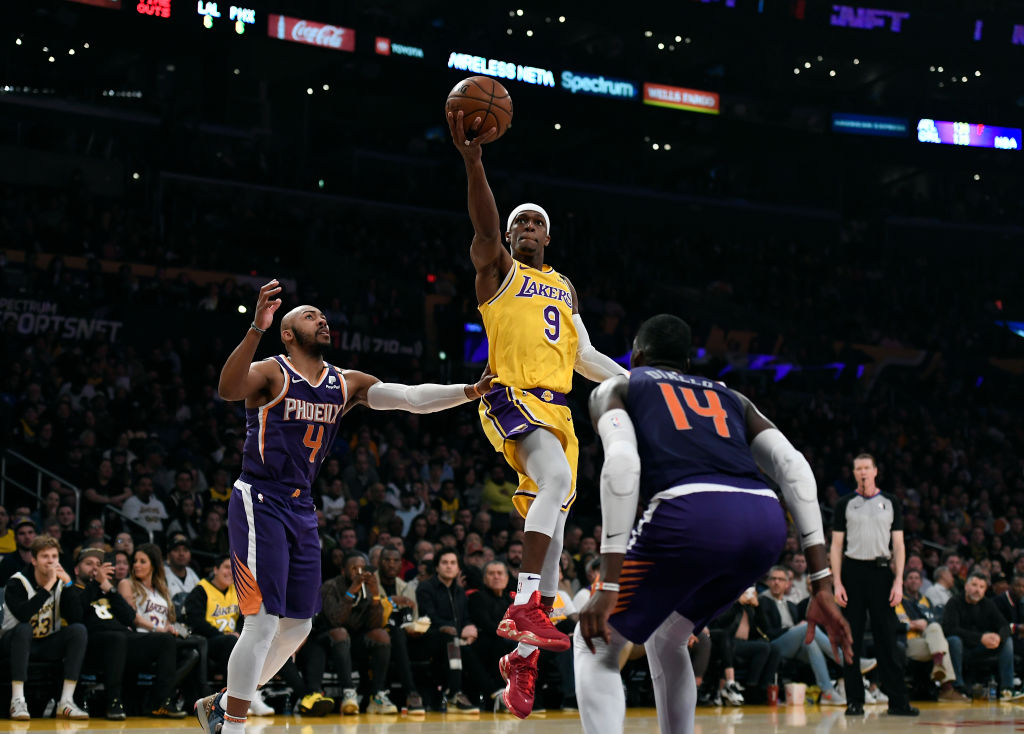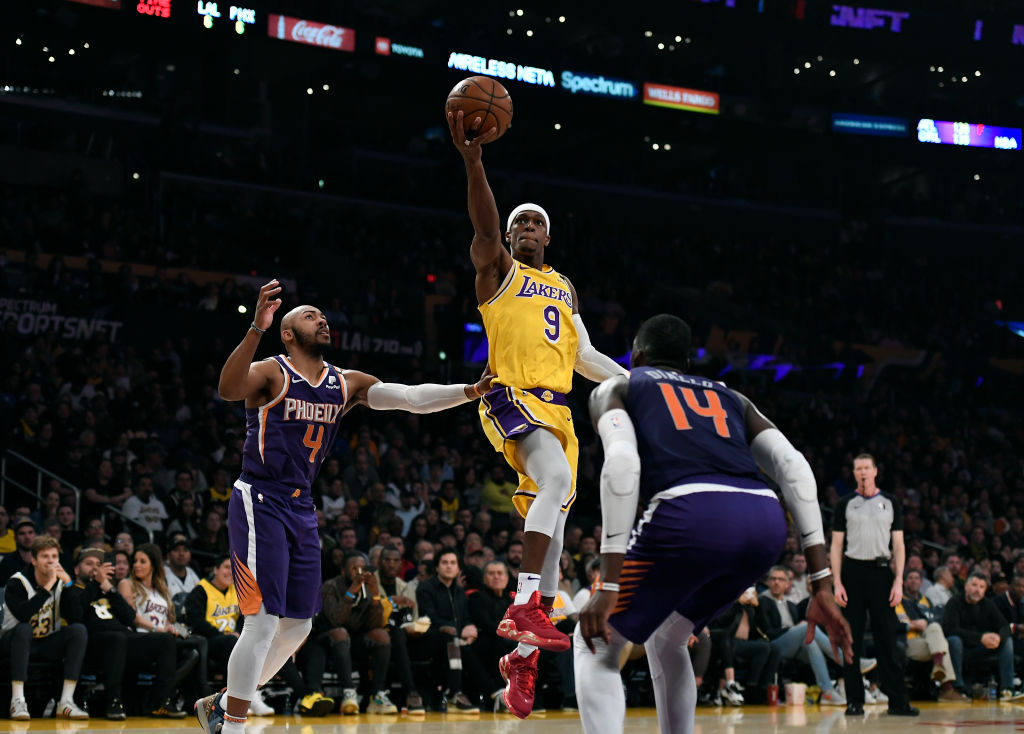 It didn't help Rajon Rondo that his best years as a point guard coincided with the likes of Chauncey Billups, Jason Kidd, Steve Nash, and Stephen Curry. Rondo was in the Hall of Very Good tier with the likes of Derek Fisher and Jameer Nelson compared to those four.
Rajon Rondo's multiple controversies haven't helped his legacy, either. Rondo fought with Mavericks head coach Rick Carlisle after a 2014 trade. The relationship between Rondo and the Mavericks was so bad that his teammates reportedly didn't give him a playoff share.
Rajon Rondo served a one-game suspension in 2015 when he called official Bill Kennedy a homophobic slur. Kennedy publicly came out as gay a week later.
Rondo, then with the Sacramento Kings, apologized to Kennedy twice. He received criticism for his first apology, where he said the slur came from "frustration and emotion."
Chicago suspended Rondo for conduct detrimental to the team in January 2017. Although Rondo later rejoined the starting lineup and gave the Bulls a boost, the team waived him that summer.
Is Rajon Rondo a Hall of Famer?
Rajon Rondo has an interesting Hall of Fame case. Rondo has the accolades — he's a four-time All-Star and a four-time All-Defensive selection — not to mention a starting role on a championship team.
Basketball-Reference isn't extremely high on Rajon Rondo's Hall of Fame chances, though. Rondo has only a 40% Hall of Fame probability score, according to the website.
Rondo's score is behind the likes of Blake Griffin, LaMarcus Aldridge, and Jimmy Butler among active players. Unlike Rondo, though, none of those three have a championship ring.
Former NBA stars Chris Mullin, Clyde Lovellette, Paul Westphal, and Sidney Moncrief are in the Hall of Fame despite having a score lower than 50%.
Rajon Rondo needs to finish his career strong if he wants to earn a bronze bust. Partnering with Anthony Davis and LeBron James in Los Angeles will certainly help that case.