Rams Sack Man Leonard Floyd Takes Unintended Shot at Jared Goff by Praising Matthew Stafford
Los Angeles Rams edge rusher Leonard Floyd thinks highly of new quarterback Matthew Stafford, but his praise comes at the expense of former signal-caller Jared Goff.
The Rams will count on Stafford to get them over the hump in the NFC and fully maximize the team's offensive potential, something Goff struggled to do in recent seasons. Head coach Sean McVay has made backhanded remarks about Goff before, but Floyd's recent comments also serve as an unintended slight to the guy who will line up under center for the Detroit Lions next season.
It's a new era in LA. Yet, Goff is still being dragged through the mud.
The Los Angeles Rams traded Jared Goff as part of a deal for Matthew Stafford
The Rams and Lions engaged in a swap of former No. 1 picks earlier this season.
Stafford had become frustrated playing for a Lions team that hasn't really been going anywhere in recent years. Meanwhile, Goff's status with the Rams had been growing ever more uncertain.
The Rams signed Goff to a massive $134 million extension in 2019 after he helped lead the team to the Super Bowl. He was terrific in 2018, throwing for close to 4,700 yards and 32 touchdowns against 12 interceptions. However, Goff's total quarterback rating (QBR) plummeted to 50.6 in 2019. He averaged 6.59 net yards per pass attempt in 2020, his lowest mark since his rookie season.
With Stafford looking for an out and Goff failing to meet the lofty expectations of his contract, the Rams decided to act. They sent Goff and multiple first-round picks as part of a deal for Stafford.
Rams coaches and players already seem to feel the tide is turning with training camp underway. McVay has gone out of his way to praise Stafford, and the veteran is apparently honing the team's defensive presence, as well.
Leonard Floyd praises Stafford and subliminally disses Goff
The Rams finished the 2020 season with the best scoring defense in the NFL. They gave up the least amount of yards to opposing offenses.
Now, edge rusher Leonard Floyd thinks the unit will be even more dominant after going against Stafford in practice. He said on Saturday there has been a greater vigor to practices thus far, citing Stafford as the main reason.
"I noticed it," Floyd said, via Mike Florio of Pro Football Talk. "I think it's Matthew. He [is] a veteran quarterback, so he [is] making it [a] little tougher at practice and that ain't doing nothing but making us better on defense."
The comments are a reflection of Stafford's talent and competitiveness as the new leader of the Rams offense. Yet, they also serve as a bit of an insult to Goff.
Floyd subliminally suggests Goff never made it quite as tough on the defense as Stafford. None of it will really matter when LA squares off against other teams, but the remarks still make for a telling window as to why the Rams traded for Stafford in the first place.
Can Stafford get the Rams back to the Super Bowl?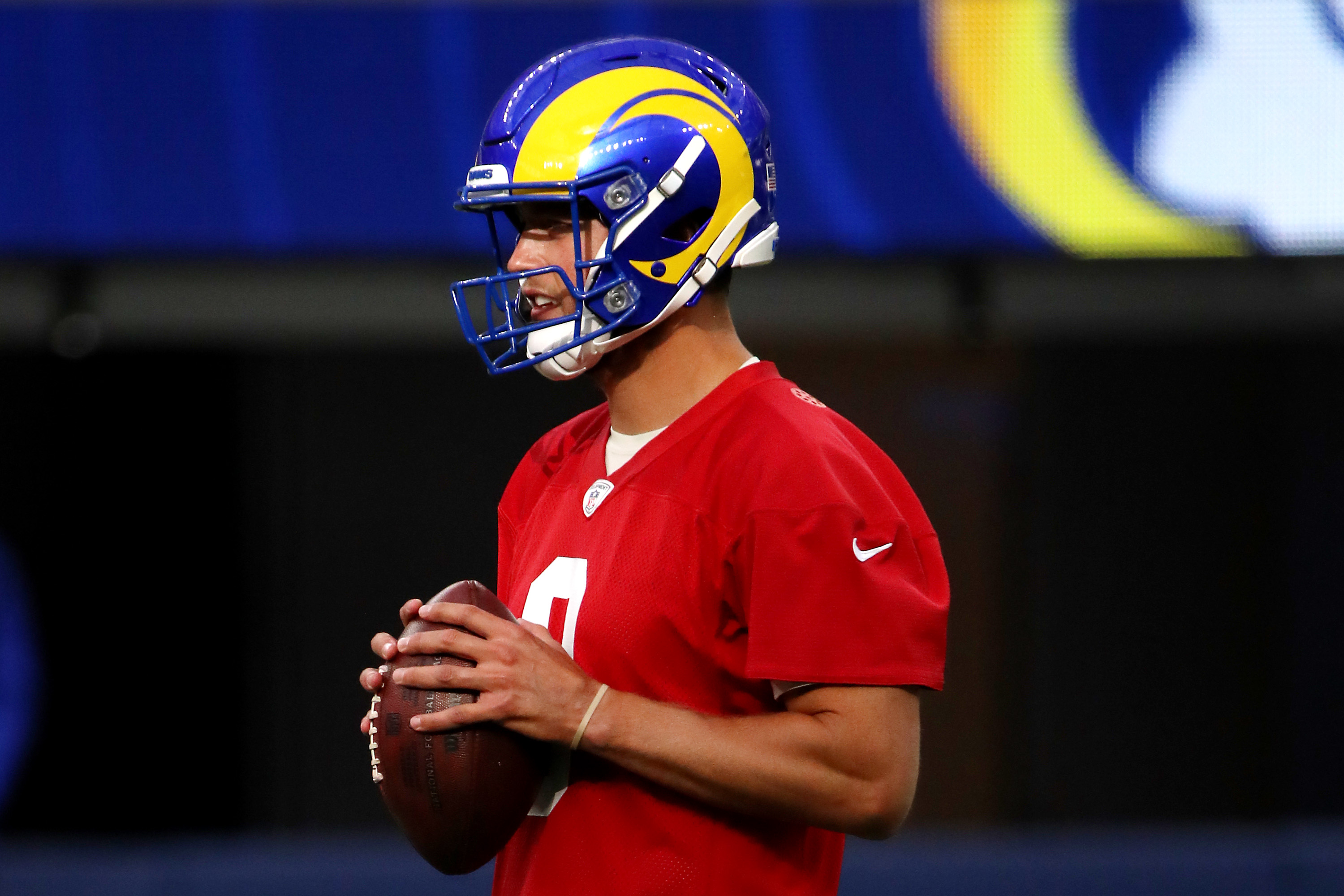 Although the Lions wallowed in an abundance of losing in Stafford's final few years, the 33-year-old has put up some strong numbers.
Stafford threw for over 4,000 yards and 26 touchdowns last season. His 68.4 total QBR was the best mark of his career over the course of a full season. He did that despite playing through injury for a good portion of the year.
This is a pretty ideal situation for Stafford. He joins a Rams team with one of, if not the best, defense in football. He also has more explosive weapons on the offensive side of the football, though the loss of running back Cam Akers could impact the ground game.
It remains to be seen whether Stafford will validate the cost it took to get him from the Lions. However, Floyd hints that the team's offense could look scarier this season, which should boost the Rams' chances of getting back to the Super Bowl.
Stats courtesy of Pro Football Reference.