Rams Say Robert Woods Is in 'Good Place' After 'Personal Issue,' so Why Isn't He Back Yet?
Los Angeles Rams wide receiver Robert Woods was absent from the game against the Bears on November 17. It was announced just 90 minutes before the matchup that he'd be one of the team's seven inactive players. Coach Sean McVay didn't even know about the situation until just hours prior.
It seems like the wide receiver had to deal with an undisclosed family issue. "I just appreciate the Rams' organization allowing me to deal with my family matters, allowing me to keep this personal," Woods said.
McVay later stated that Woods is in a good place now, but he had no word on when the athlete would return. So what exactly happened to the Rams' No. 2 wide receiver?
Robert Woods, California native
On April 10, 1992, Robert Woods was born in Gardena, California. He played football and ran track at Junipero Serra High School in Gardena and then played college football at the University of Southern California.
While at USC, Woods ranked as the top wide receiver prospect in the upcoming NFL draft before his junior season. By the time of the 2013 draft, his projection fell to the late first round. In the end, the Buffalo Bills chose Woods in the second round as the 41st overall pick.
Robert Woods' NFL Career
The Bills signed the wide receiver to a four-year, $4.86 million contract. At the end of his rookie season, Woods had 40 receptions for 587 receiving yards and three touchdowns in 14 games. He played four seasons with the Bills before signing a $34 million contract with the Rams in September 2017.
Wearing jersey No. 17, Woods is the Rams' No. 2 receiver with 566 receiving yards. He comes behind Cooper Kupps who has 845 yards. According to ESPN, Woods was fined $15,750 in 2013 while playing for the Bills when he threw a punch at Dolphins safety Rashad Jones.
After swinging at Jones' helmet while the two tussled on the ground, Woods was ejected from the game. In January 2019, 49ers safety Antone Exume, Jr. was fined $53,482 after he hit Woods in the midsection.
Woods' personal life
In July 2018, Woods married his wife, Alexandra. The two met in California through a mutual friend.
Wedding Lifestyle Magazine reported that she blew him off at first. But they wound up going on a casual date and then kept in touch when he returned to New York to play for the Bills. After two years of dating, they were married at the Monarch Beach Resort in Dana, California.
What caused Robert Woods' absence?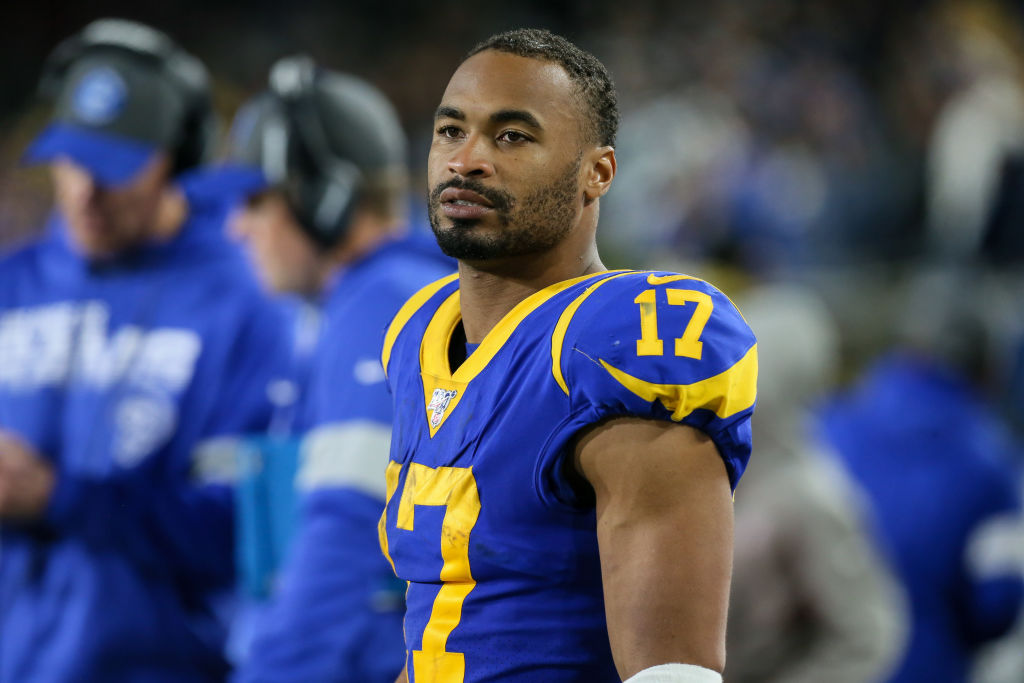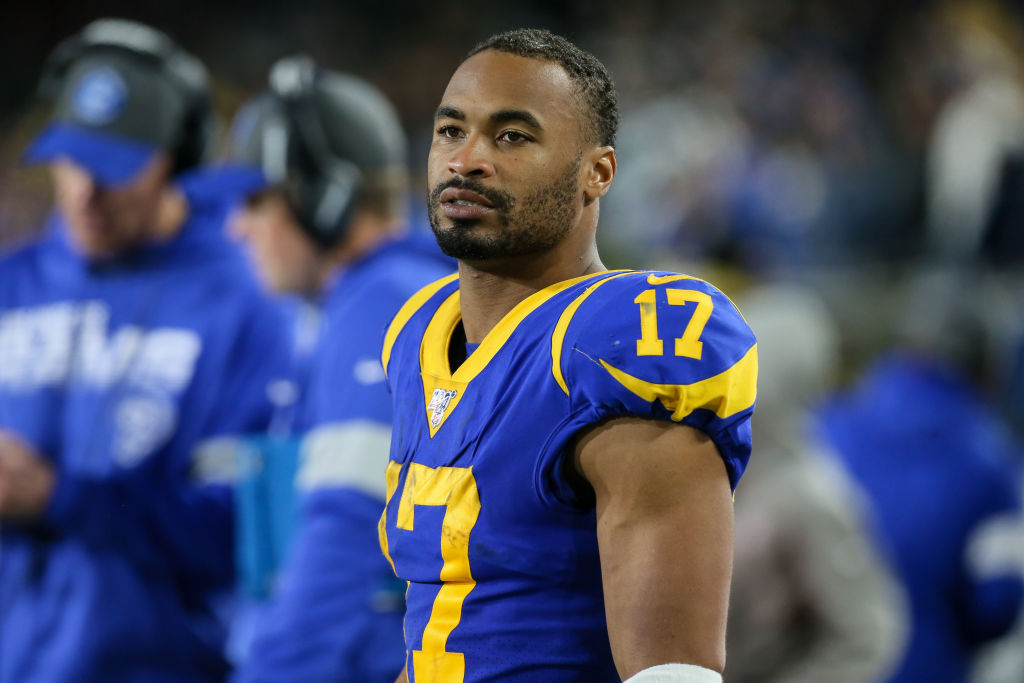 Before the game against the Baltimore Ravens, Coach McVay announced that Woods was back at practice but didn't say if he would be playing. Fans began to speculate why he was out, suggesting maybe a death in the family. His wife Alexandra's social media posts gave absolutely nothing away.
Woods did play, but the Rams lost to the Ravens 45-6. By the time of the matchup against the Arizona Cardinals, Woods was back in full swing. The 34-7 win saw Woods reaching not one, but two career milestones. His receiving yards came to 173, surpassing 400 career receptions plus matching his career-high in catches in one game with 13.
Rams Quarterback Jared Goff said Woods was in the zone, and he was with him. "It was great," Goff said. "It feels good, just staying the course," Woods explained, "being able to stay focused and when the ball comes, make a play."
Sean McVay commented that Woods has a great ability to handle whatever is, and he is extremely tough mentally. We may never know what happened, but his teammates and his fans are glad he's back.