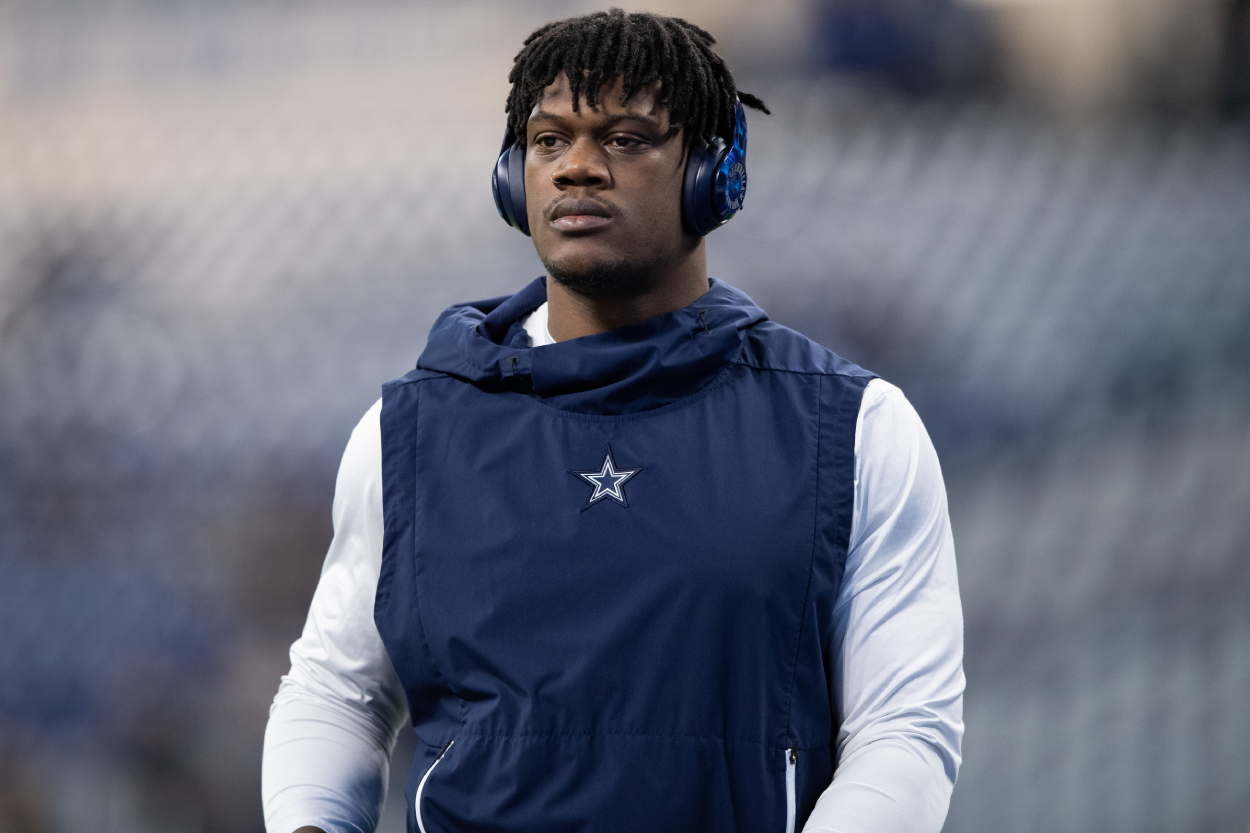 Randy Gregory Fires Shots at His Former Cowboys Coaches: 'I Had My Times When I Was Angry'
Randy Gregory hopes to have a big year for the Dallas Cowboys in 2021, as the team's defense will try to completely turn things around this upcoming year. However, as he prepares for the upcoming season, Gregory recently called out his former Cowboys defensive coaches who potentially limited him in 2020.
The Dallas Cowboys hope to turn things around completely in 2021 after going 6-10 and having one of the worst defenses in the NFL in 2020. If they want that defense to play decent football at all, though, they must trust players whose somewhat long tenures in Dallas have helped them become leaders in that locker room — including Randy Gregory.
Gregory hasn't played in a full NFL season in his entire career but has been in Dallas since 2015. He could, though, have a big year this upcoming season, and as he prepares for the new campaign, Gregory recently called out his former Cowboys coaches.
Randy Gregory played in 10 games for the Cowboys in 2020
Gregory has shown throughout his entire career that he has potential, but he hasn't consistently stayed on the field to prove it.
In his rookie season in 2015, Gregory only had 11 total tackles in 12 games, but in two games in 2016, he had nine tackles and one sack. Gregory, though, missed 14 games that year due to suspension after he violated the NFL's substance-abuse policy. He then missed all of 2017 due to suspension before playing in 14 games in 2018 and recording 25 total tackles and six sacks.
The NFL, however, suspended Gregory again for the entire 2019 season and part of the 2020 campaign. It then reinstated him last year after changing a policy where it no longer suspends players for failed marijuana tests.
Despite only playing in 25% of available defensive snaps in 2020, Gregory played in 10 games and racked up 3.5 sacks.
He called out his former Cowboys coaches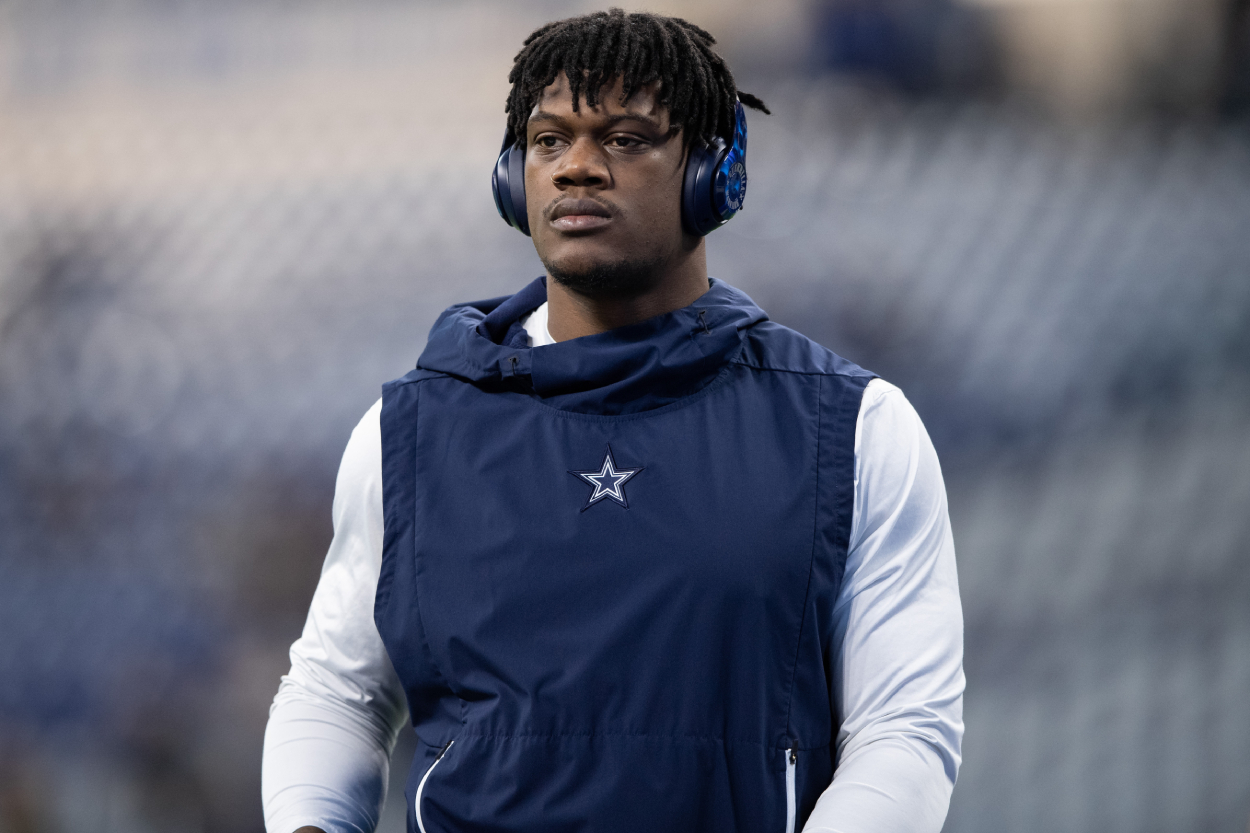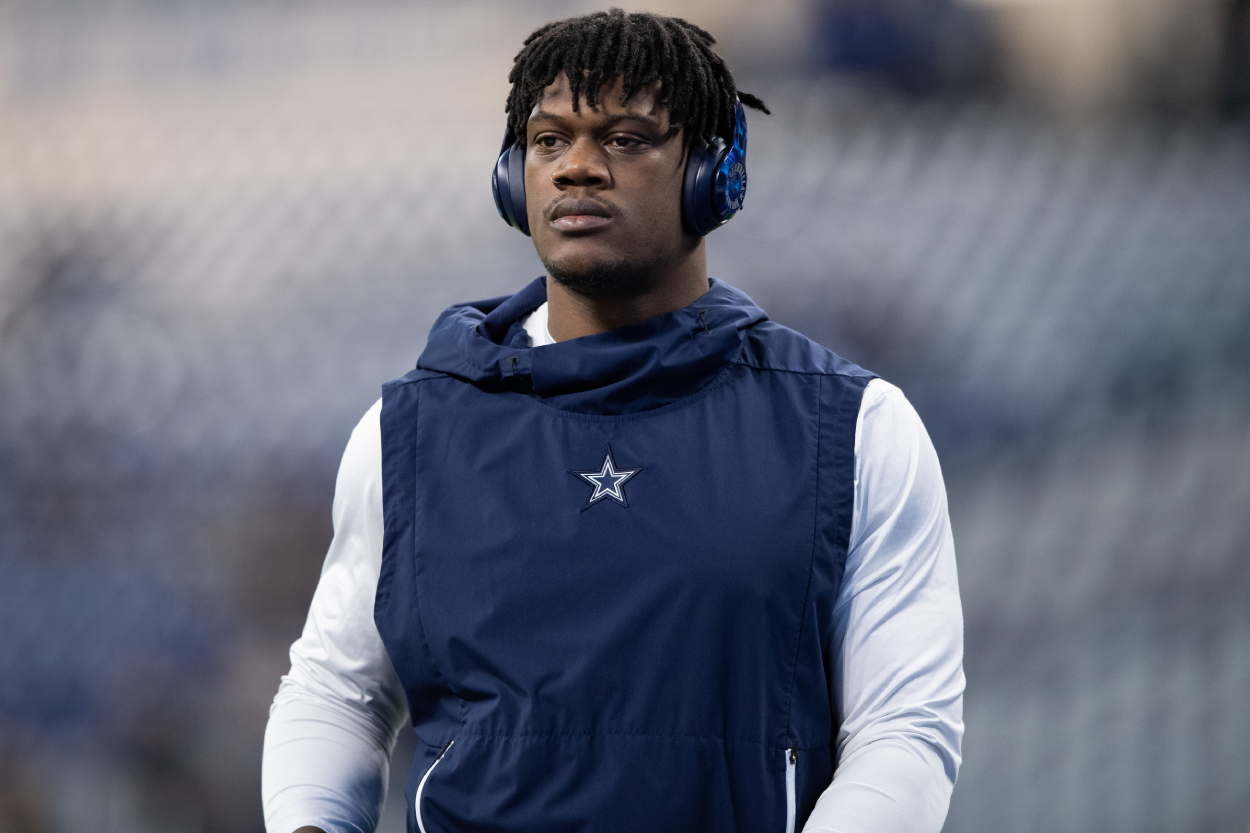 The Cowboys' defensive coaches in 2020 played a significant role in the team's struggles on that side of the ball. Dallas allowed 29.6 points per game last season, ranking 28th in the NFL.
As mentioned above, Gregory only played in 25% of the defensive snaps when available last season. And it appears he thinks that his former defensive coaches Mike Nolan and Jim Tomsula's favoritism for former Cowboys defensive lineman Aldon Smith played a part in that.
"I felt there was a little bit of favoritism going on … refusing to let me outshine their favorite," he said, per The Athletic. "They knew I could do it, so they did what they could to keep me at bay. I had my times when I was angry. … The best thing I could do was just go out there on the field with the plays they give me and make those plays worth it. I did that, but I truly felt I got robbed of a year last year."
Smith played in 73% of the team's defensive snaps last season. He recorded five sacks and 48 total tackles. However, he is now on the Seattle Seahawks and has an uncertain future after facing legal troubles this offseason.
Randy Gregory should play more for the Cowboys in 2021
Mike Fisher of Sports Illustrated reported that Jerry Jones confronted Mike McCarthy last season about Gregory's limited playing time. But Nolan and Tomsula continued playing Smith more.
Now that the Cowboys have parted ways with Nolan and Tomsula, though, Gregory should get significantly more playing time this upcoming season, especially since he has the support of new defensive coordinator Dan Quinn.
"I was surprised he didn't play more," Quinn said, per The Athletic. "I brought it up to Mike. He was at the top of the list for me as far as defining a role. His playing time is going to increase, for sure. I think he's going to really take off."
Gregory may not have gotten a fair shot to prove himself in 2020, but he could be a key player in helping the Cowboys' defense turn things around in 2021. It should be an interesting storyline to follow this year.
Stats courtesy of Pro Football Reference