Randy Gregory Just Sent a Stern Message to an NFLPA Staff Member About His Restatement Into the NFL
Dallas Cowboys pass rusher Randy Gregory has not played in the NFL since the 2018 season. The Cowboys drafted him in 2015, but he has since only played in 28 total games in his career, mostly due to suspensions. Gregory is now looking to get reinstated by the league. However, while the football star continues to wait for that to happen, he is now sending a stern message to a staff member of the NFLPA.
The NFL suspended Randy Gregory indefinitely in 2019
RELATED: Amari Cooper Believes Cowboys Can Accomplish a Rare NFL Feat
Gregory had a solid college career at Nebraska. He had 65 total tackles and 9.5 sacks in 2013, and then 54 total tackles and seven sacks in 2014. This led to the Dallas Cowboys selecting him in the second round of the 2015 NFL draft.
In 2015, Gregory played in 12 games for the Cowboys and had just 11 total tackles. Then in 2016 and 2017, Gregory missed 30 of the Cowboys' 32 games due to suspension, according to USA Today's Cowboys Wire. However, in 2018, he had a solid year as he had 25 total tackles and racked up six sacks.
In February 2019, though, the NFL suspended Gregory indefinitely for violating the league's substance-abuse policy, and terms of a previous conditional reinstatement, according to Cowboys Wire.
He is trying to get reinstated by the league
RELATED: Dak Prescott Just Wrote a Letter That Could Save a Man's Life
In March, Gregory filed for reinstatement, and the Cowboys then extended his contract in April. The NFL revised its substance abuse policy since suspending Gregory, so many have speculated that he would be reinstated, per Cowboys wire. 
However, that has not happened yet, and he seems to be getting frustrated.
"I really miss playing football and being a player in the NFL," Gregory posted to Twitter on Aug. 5. "I'm doing everything that is asked of me and I'm in great shape physically, mentally, and emotionally but I'm being held back from furthering my career because of COVID and testing. I've been ready to play and test for months but still have gotten little to no help to resolve my reinstatement. I'm asking more questions than I'm getting answered."
He continued.
"It's amazing that the powers that be can keep passing the buck and also use this pandemic as a way to prevent me from joining my team. Telling me to just sit and wait in limbo over things I can't control, all the while doing everything right off the field is unfair and flat out wrong!"
Randy Gregory sent a stern message to an NFLPA staff member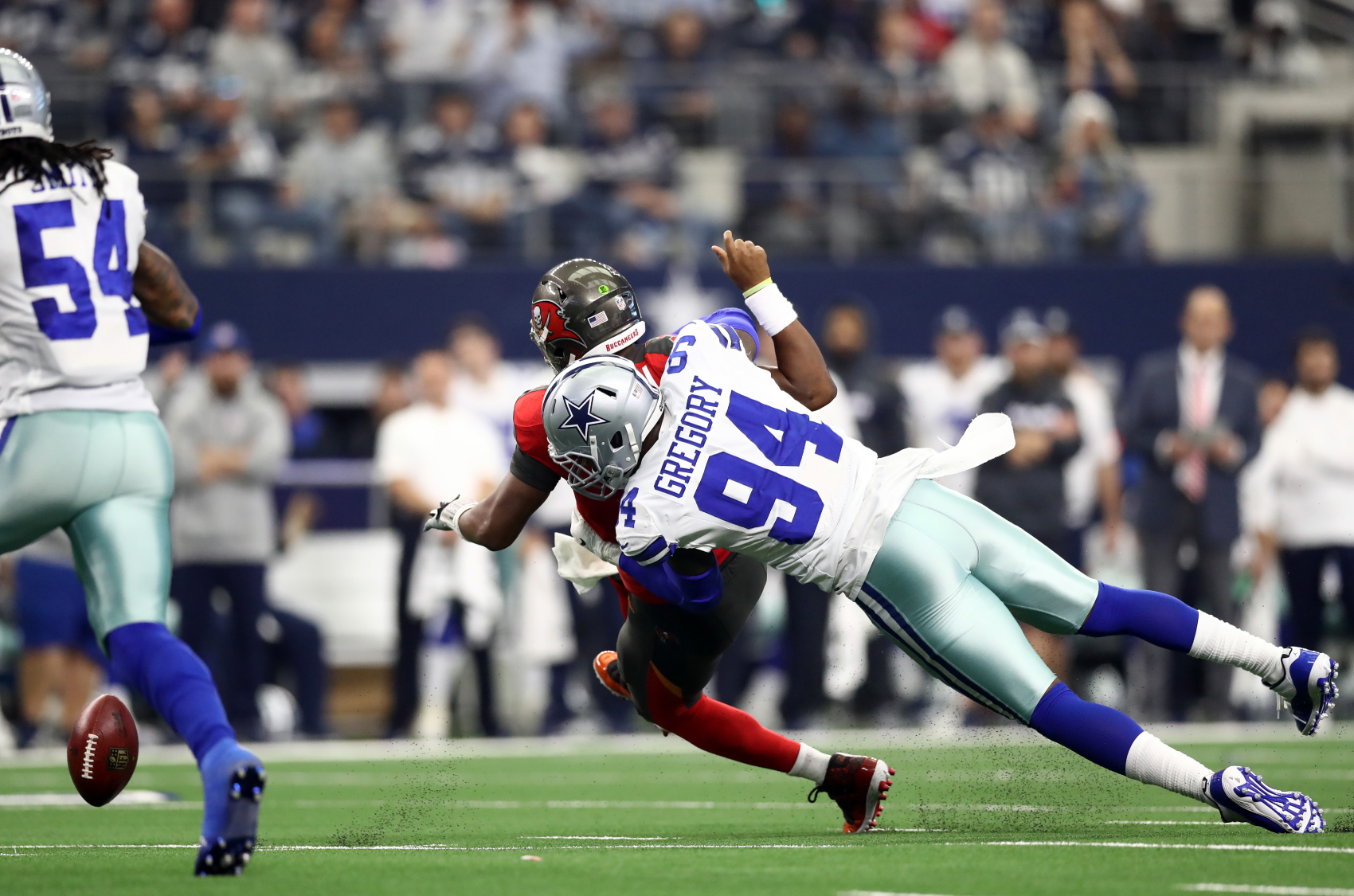 RELATED: Ezekiel Elliott Wastes No Time Silencing a Potential Problem for the Cowboys
Gregory has continued to tweet recently. On July 30, Gregory tweeted this to Joe Briggs, who he says is his rep for the NFLPA.
Briggs — who is staff counsel at the NFLPA, according to the players association's site — then responded, tweeting, "You should have an email from me shortly if it is not in your inbox already. I continue to support you. My number is still the same." Gregory later tweeted, "Still no email Joe. Waiting."
Then on Aug. 9, Gregory posted a screenshot of Briggs blocking him on Twitter while saying this.
"Folks, I've been asking my rep for the NFLPA for correspondence regarding my case for reinstatement/his advocacy for me and this is his response. Mind you, this was after 3 emails I sent," Gregory tweeted.
He went on to say this in a separate tweet, "I understand what I've done to damage my career. I've taken responsibility. I'm not asking for ANY sympathy. But I'll be damned if I let people claim they're supporting me but actively trying to prevent my progress. Football career or not."
Briggs went on to tweet that he had threats sent to him on Twitter.
"I see the statements made about me and my character," Briggs tweeted. "I'm putting my son to bed and doing the same myself. Here is hoping you all have an excellent week. More life."
In response, Gregory tweeted, "Answer my emails/DMs to you. What is your problem. You work for the PA dude."
It is hard to tell what is really going on between Gregory and the NFLPA right now, but it is certainly clear that he wants to be back in the league and that he wants to be suiting up for the Dallas Cowboys again. The Cowboys would probably like to have his talents back on their team as well.
Stats courtesy of Sports Reference and Pro Football Reference