Randy Moss Is the Savior 'Monday Night Football' Needs
Hall of Fame receiver Randy Moss dominated opposing defenses for years. Now, it may be time for Moss to take over another part of the NFL.
With Booger McFarland officially out of the "Monday Night Football" job, ESPN needs a new analyst to lend insight on its premier football game.
The best potential replacement for McFarland is already on ESPN's payroll. Randy Moss is the savior the Worldwide Leader needs on its Monday night coverage.
Randy Moss is one of the greatest receivers in NFL history
Randy Moss's place in football history speaks for itself. For over a decade, Moss was one of the NFL's top two receivers and, depending on one's opinions about Terrell Owens, may have been the league's top pass-catcher.
A first-round pick of the Minnesota Vikings in 1998, Moss totaled 982 receptions for 15,292 yards and 156 touchdowns in 14 NFL seasons.
Moss earned six Pro Bowl nods and, somehow, only four All-Pro selections. His 23 receiving touchdowns in 2007, his first year with the New England Patriots, remain a single-season NFL record.
Randy Moss entered the Pro Football Hall of Fame in 2018. His son, Thaddeus, is a rookie tight end for the Washington Redskins.
Moss has received rave reviews for his broadcast work at ESPN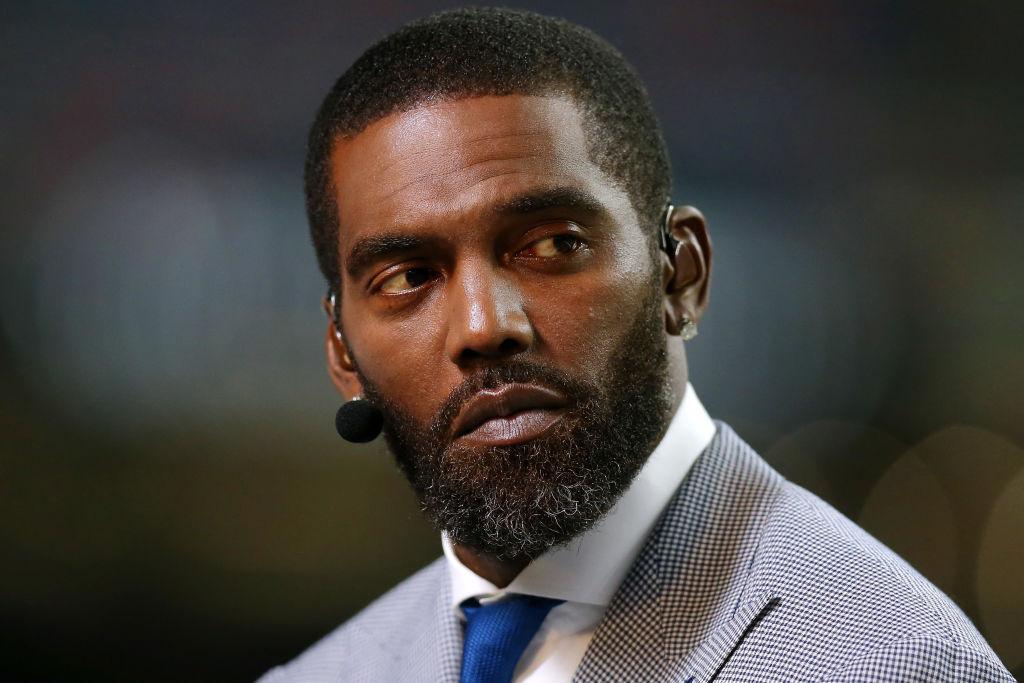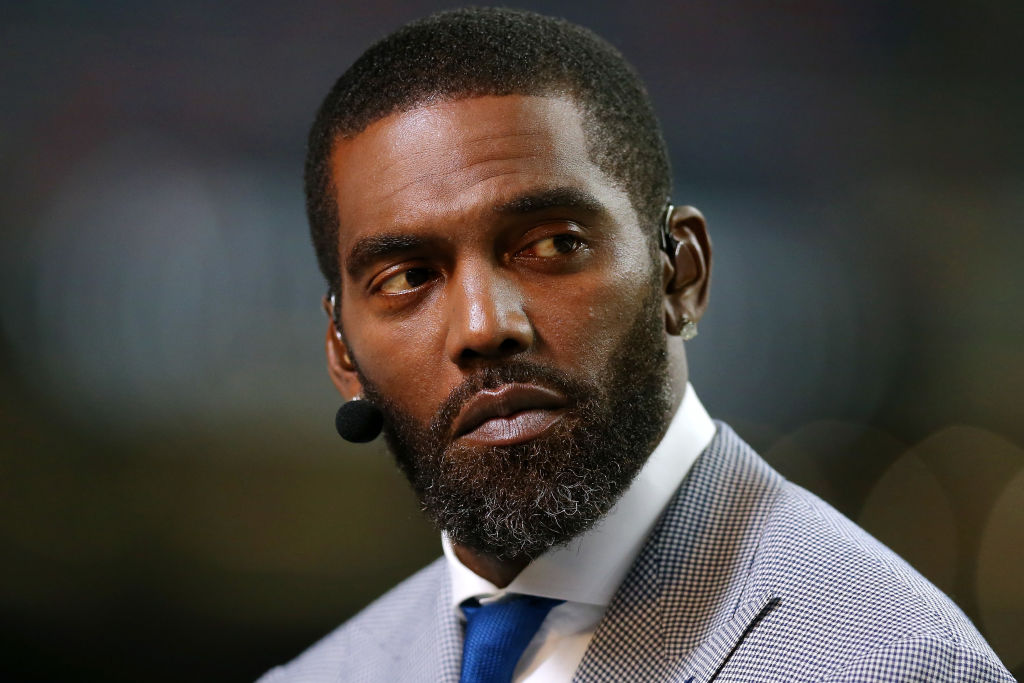 Randy Moss joined the long line of NFL players-turned-broadcasters when he retired in 2013. Originally, Moss worked at Fox Sports 1 and contributed to the network's football coverage.
Moss joined ESPN in 2016 and the move paid off for all parties. Just as he was in the NFL, Moss instantly became a fan favorite for his analysis and charisma.
Randy Moss has shown impressive chemistry with whoever he's worked with at ESPN. His weekly segment, "You Got Mossed," routinely trends on social media when he shows the most impressive and dominant catches across all levels of football.
Randy Moss currently appears on "Sunday NFL Countdown" and "Monday Night Countdown." With football season three months away, ESPN needs to consider a new — and more prominent — home for the Hall of Fame receiver.
Randy Moss is the perfect broadcast choice for 'Monday Night Football'
ESPN has tried its best to make the "Monday Night Football" booth interesting over the years. But there was a reason why the seven-season partnership between Mike Tirico and Jon Gruden was so successful from 2009-15.
Tirico is a seasoned broadcaster who knew how to let Gruden be himself. Football fans still joke on social media about Gruden's "Spider 2 Y Banana" play call.
Randy Moss fits everything ESPN needs in a "Monday Night Football" analyst. He's an experienced broadcaster who is familiar with how important Monday night is as both a player and someone who has been involved in pre and post-game coverage.
There wouldn't be any gimmicks with Moss the way there was with Booger McFarland and the Booger Mobile. Moss doesn't need to sell himself to fans as an analyst the way Jason Witten did.
Some social media users have suggested ESPN go with non-traditional NFL voices on Monday Night Football, such as Mina Kimes or Katie Nolan. Longtime fans will remember how successful the Rush Limbaugh experiment was in 2003.
There is another simple reason for ESPN to consider Moss for "Monday Night Football." Moss totaled 98 receptions for 1,167 yards and 18 touchdowns in 20 games on Monday nights, according to Pro-Football-Reference. Moss' various teams went 12-8 on Mondays.
ESPN cannot afford to get the "Monday Night Football" analyst hire wrong. If the Worldwide Leader doesn't go with Louis Riddick, ESPN needs to promote Moss to an analyst role if he wants it.